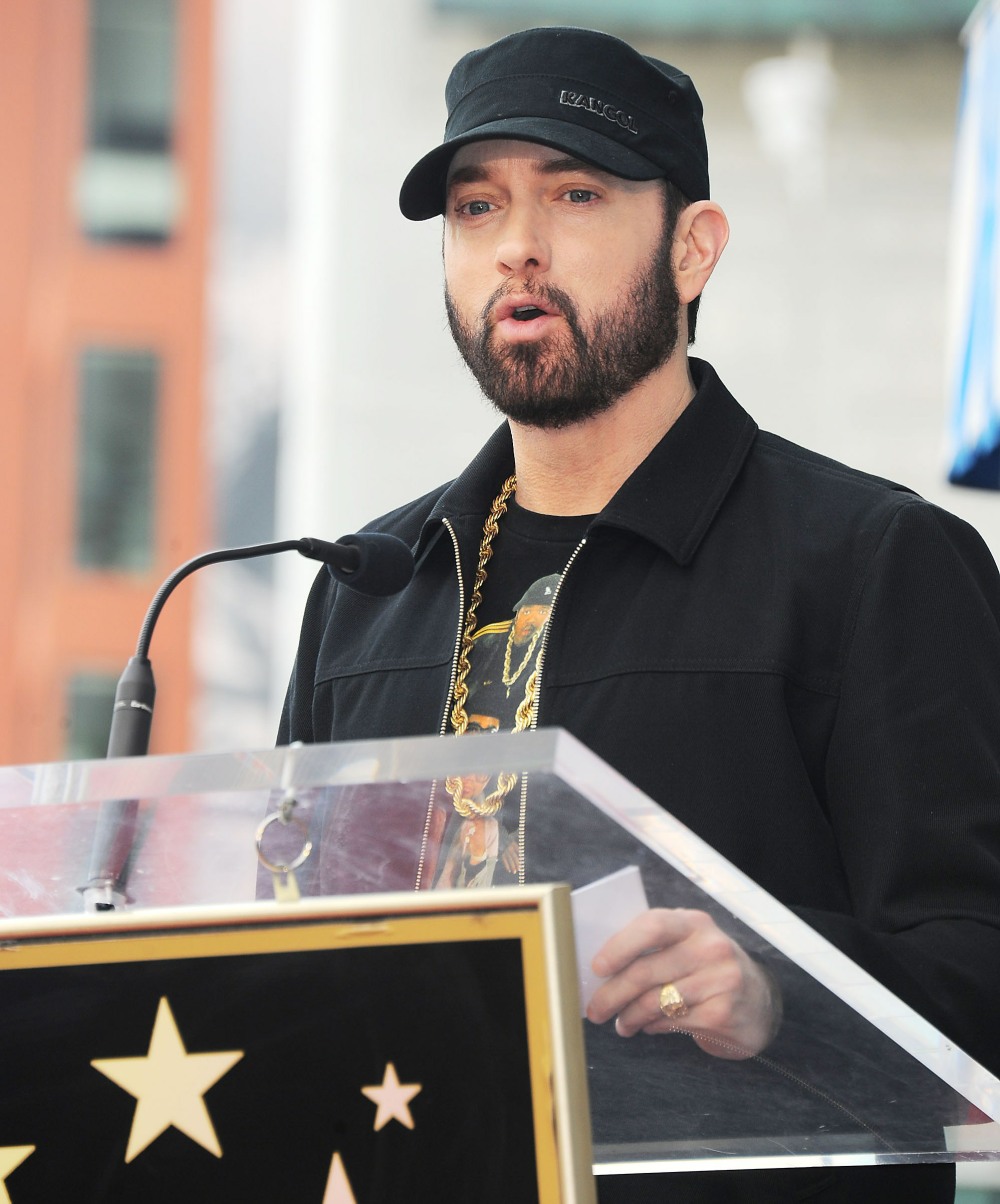 I know there are tons of people who will never like Eminem because of the homophobia and misogyny in his lyrics. I'm not going to argue that those lyrics are fine or whatever, but I will say that I like and respect Eminem and his journey as a man. I respect his openness about his struggle to stay clean and sober, his support of his local Detroit community, and the fact that he's raised three girls as a single father. Plus, he's a very political animal and I love the way he sees Donald Trump for the foolish white supremacist he is. Anyway, Eminem recently discussed how proud he is of his daughter Hailie, who is a 24-year-old college graduate. He's so proud of her education and the fact that he got her through her teen years and early 20s without any unplanned pregnancies.
Eminem is opening up about being a parent, sharing that "being able to raise kids" is one of his greatest accomplishments. Speaking on Hotboxin' with Mike Tyson earlier this month, the rapper, 47, talked about how "proud" he is of his daughter Hailie Jade Scott.

"No babies," Eminem replied when Tyson asked if Hailie, 24, had any children of her own. "Just a boyfriend. She's doing good."

"She's made me proud for sure," he added, sharing that Hailie, his daughter with ex Kim Mathers, graduated from college with an impressive 3.9 GPA. Haillie studied psychology at Michigan State University. "It definitely is crazy," the rapper said of how much his daughter has grown up.

"I have a niece that I have helped raised, too, that's … pretty much like a daughter to me, and she is 26. And then I have a younger one that's 17 now," Eminem continued, referring to his daughters Alaina Marie Mathers, whose mother is Kim's late twin sister and the rapper went on to adopt, and Whitney Scott Mathers, who is Kim's daughter with a former partner and Eminem also adopted. "So when I think about my accomplishments like that's probably the thing that I'm the most proud of, you know, is that — is being able to raise kids," he said, adding that it's important to keep kids "grounded" when they grow up with famous parents.
To think of how Marshall grew up, with all of the physical and emotional abuse, in profound poverty… and then he grows up and instead of endlessly continuing that abusive cycle, he broke the wheel. He managed to raise three healthy daughters and that's amazing. He has every right to be proud of them and himself.
Also: Hailie seems like an Instagram influencer? That's funny. LMAO.
Photos courtesy of Backgrid, Avalon Red and IG.