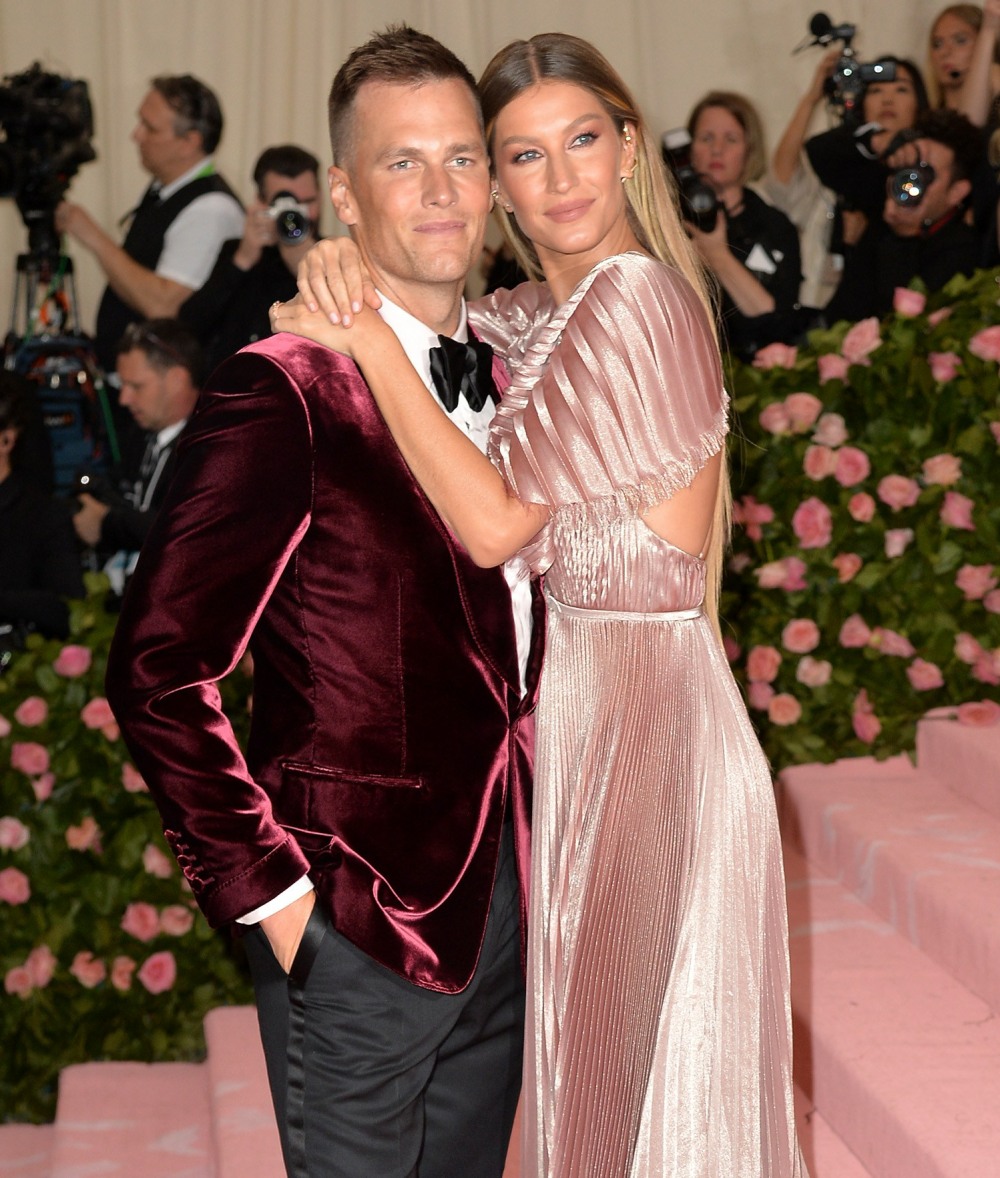 Last week, Tom Brady gave an interview to Howard Stern. Brady talked about tons of stuff, but the quotes which got the most attention were about his marriage to Gisele Bundchen. Tom said that he and Gisele did hit a rough patch "a few years" back, and that Gisele wasn't happy with his schedule (both his football season schedule and post-season) and that she told him their marriage wouldn't work long-term unless he made some changes. To his (minor?) credit, he did make those changes. Many commenters gave him props for not only changing to accommodate his wife's wants and needs, but for openly discussing it in a non-toxic way. While I thought it was notable that Tom even discussed the idea that he and Gisele don't have a "perfect marriage," I wasn't left with the impression that they're still struggling in any way. But just in case you needed that point underlined, here's a Page Six story about how they have a perfect marriage:
After Tom Brady told Howard Stern that wife Gisele Bünchen "wasn't satisfied with our marriage," sources tell Page Six that pair are back on track. The Patriots great said on Stern that the Brazliian-born model had got frustrated because he spent the football season with the team — then shifted his focus to his business interests in the off-season, neglecting their life together. But insiders tell us that they never got close to splitting.

"He's the yin to her yang," said an insider, "She's the female version of him and he's the male version of her. That's actually how they were introduced." They added, "They always call each other 'Lovie.'"

"They don't have some big staff. She's extremely maternal, and is the caregiver," said the source, "And he's very loving with her. They're super hands-on with their children. He cooks breakfast and makes pancakes for the kids in the morning. You don't see housekeepers everywhere." They added, "They're so normal, it's weird," the source said.

Our insider said, "There was no divorce talk — just frustration in their marriage. He didn't have a work marriage balance… She often felt hurt."

The couple spent three weeks on vacation in Costa Rica in February and recently celebrated their 11-year-wedding anniversary. We're told they've been self-isolating with their kids in Tampa, Fla, where they rented a home from baseball vet Derek Jeter.
Do you believe… any of this? The part of it that doesn't ring true to me is that they exist without a large staff. I don't believe that. I think yes, they're hands-on parents and yes, they work on their marriage and carve out lots of family time. But they have busy careers too and they have three children (I'm including Jack, Tom's son with Bridget Moynahan) and that's a lot to coordinate. Plus, multiple homes and lots of outside family and business obligations, etc. They have tons of help. It doesn't change the fact that they also have a strong marriage. In fact, their large staff is probably one of the reasons why their marriage is so solid. Also: "She's the female version of him and he's the male version of her." That's narcissistic! I would hate to be with the male version of me. He sounds super-annoying!!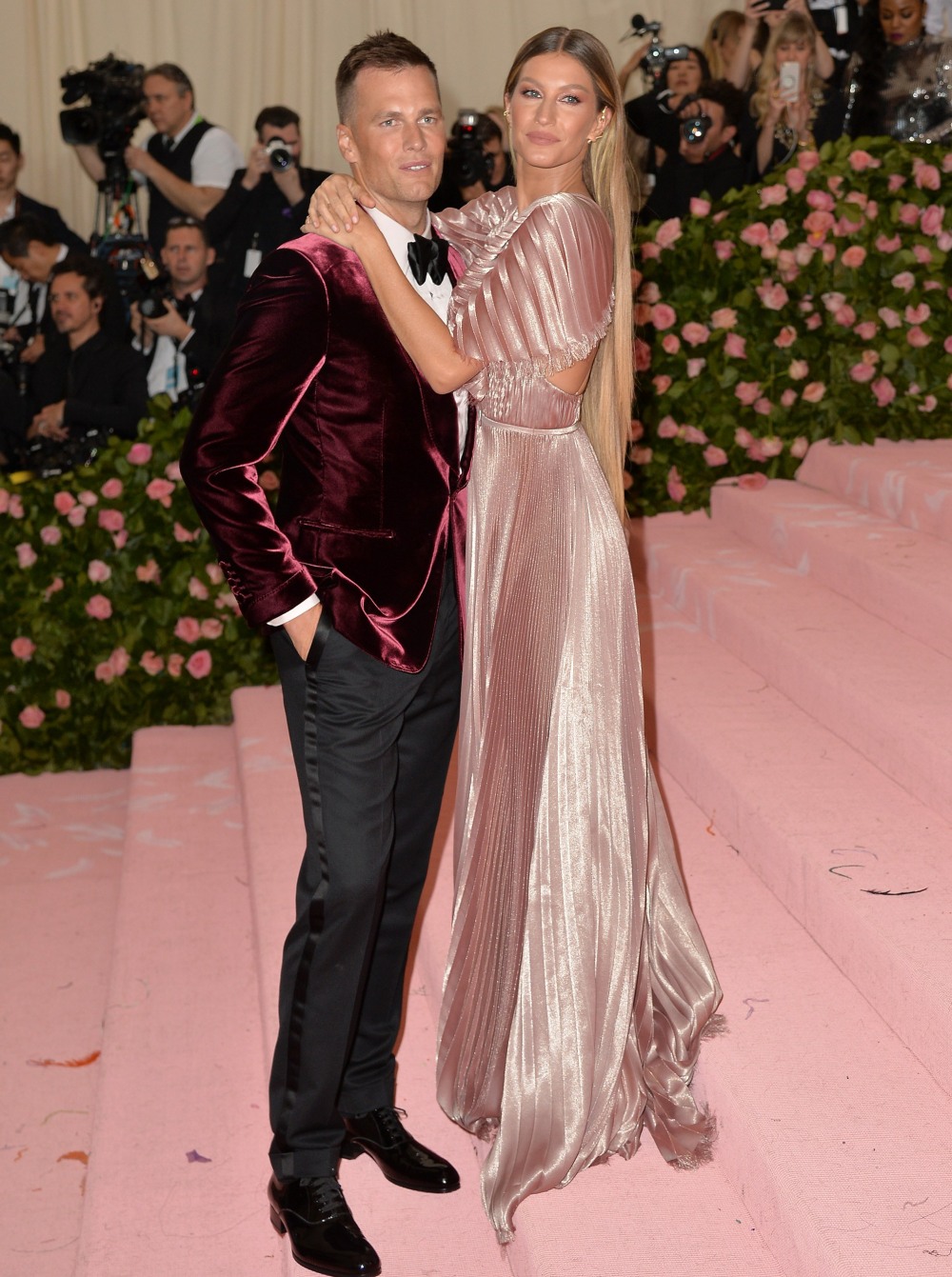 Photos courtesy of Avalon Red.