In this difficult time of a global pandemic, we are seeing first-hand who the true leaders are. I'm talking about T'Challa and Mia Thermopolis. Wakanda and Genovia have ZERO cases of coronavirus, because we stan strong and effective leadership, brilliant top-down social distancing orders and what I assume are widespread, proactive pandemic-thwarting measures. Queen Mia was so young when she took over Genovia from her beloved grandmother, but she's a fair and effective ruler.
Queen Mia – aka Anne Hathaway – decided to do a late entry to the "Pillow Challenge." That challenge is peak boredom during the lockdown – people are "making outfits" out of various pillows and then posting it on Instagram. I remember reading an interview with Anne where she said she never posts anything to social media in haste – she'll take a photo or film a video or write out some message, then she'll wait a day and give it to her assistant or publicist and after 24 hours (or longer), she'll post it if she still feels like it. That's my explanation for why her pillow challenge is so late – she probably did the photo days ago and she couldn't make up her mind about posting it.
As you can see, Queen Mia is still taking her grandmother's words to heart. "A Queen is never late; everyone else is simply early," is something Queen Clarisse said to Mia when Mia's princess lessons began. All of which to say, there are plans for The Princess Diaries 3 and we heard last year that a script has been completed. Maybe when all of this is over, they'll finally shoot it. I do look forward to seeing if the Wakandan king will participate in any social media challenges too.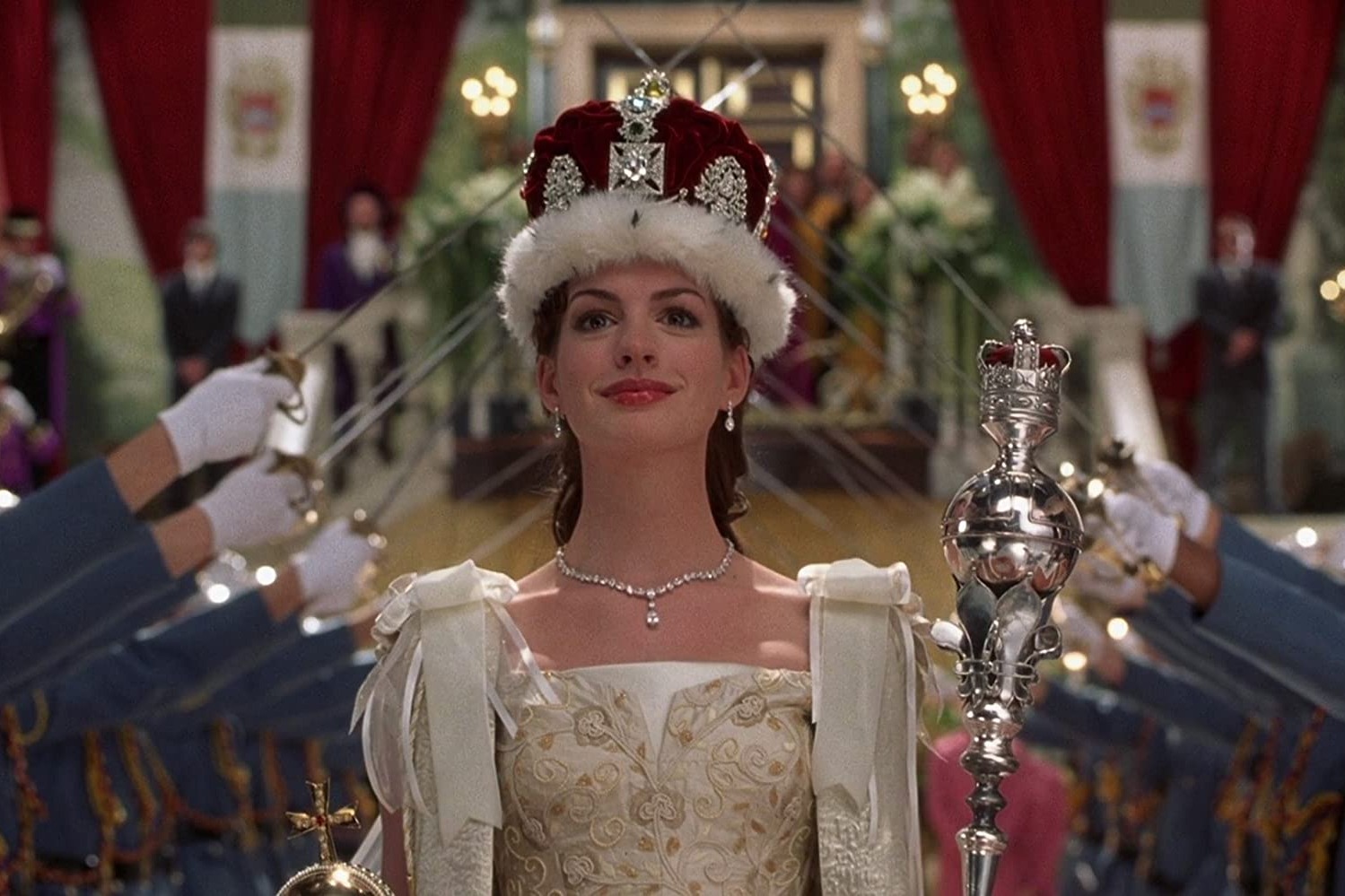 Photos courtesy of Disney, IG.