Jake Gyllenhaal's still got promotion coming out for what would have been his lead role in Stephen Sondheim and James Lapine's Sunday in the Park with George, which was due to premiere on London's Savoy Theatre this summer. That show, like everything else, has been postponed. Jake will now do the show next year. Jake recently appeared on the cover of AnOther Man to promote it, and he also chatted with British Vogue for a feature. The interviews are remarkably similar. I'm an unkind and ungenerous person, because I feel like the interviews are so similar because Jake worked with a publicist to figure out what his new, "lighter" persona is supposed to be and these interviews were supposed to be the debut of that new persona. Don't hate me for saying that! But after years of Morose Jake, it's going to be a while before I accept Smiley Jake. Anyway, you can read the British Vogue feature here. Some highlights:
He's decided that he's "lightened up". Some of it has to do with age, "seeing life as something that is, you know, fleeting, and the world being as it is now. I've turned to my family, I've turned to my friends and I've turned to love. I'm a little less interested in the work, I would say, and more interested in that."

He's thinking a lot about children & art these days: Do you see kids in your future, I ask? "Yes, of course I do. I definitely do. I think that's probably the reason I see the end of the show the way that I see it. I know that's why I see the end of the show the way that I see it. I'm not someone who has ever existed in a space where I've really known what's coming next. But you do have to be open to it. And there has been no other time in my life that I can safely say…"

His parents protected his sensitivity. "I have been raised by a wonderful father who was always affectionate. My mother and my sister are some of the most extraordinary people I know. Our vulnerability with each other, our ability to communicate about how tough times can be is what I'm most proud of in my family. For everything I hope to pass on, that's the most important. My mom always would say she saw me as a certain type of kid and she wanted to protect that. And admittedly, as much as they messed certain things up, they spent a great deal of time protecting that thing, that sensitivity, I think. I'm glad for that."

He likes that men are finding ways to be vulnerable. "It's very important we're portraying men in a different way in film, in art. I remember being very young, very sensitive, and someone said I was a doormat. I think what they were trying to say, that's full of its own very interesting complications, was that I cared. And things affected me. That potentially I wouldn't be someone you would picture jumping off a roof into an exploding building. But I don't agree with that. When I did Jarhead, the writer William Broyles said to me, 'You are like so many of the guys I was in service with.' I think that's important to perpetuate in storytelling." He pauses, before joking: "At the same time, that might just be me trying to get more jobs."

His dude friends: "You're making me feel very emotional about my friends. Those male friendships are very important to me."
The beginning of the feature is Jake making tea for the British reporter and insisting that he's an Anglophile and he's "about as British as an American can be". He made the tea without milk, the reporter points out. LOL. But it's clear that he does love London. As for the stuff about being a sensitive man who isn't afraid to have close male friends and be vulnerable in public… yeah, Jake is that guy. And I cringe at some of the criticism and homophobia lodged at him for that vulnerability and sensitivity. But I also really wonder about this new "lightened up" persona. Is it real? Dude was such a moody, morose artiste for years.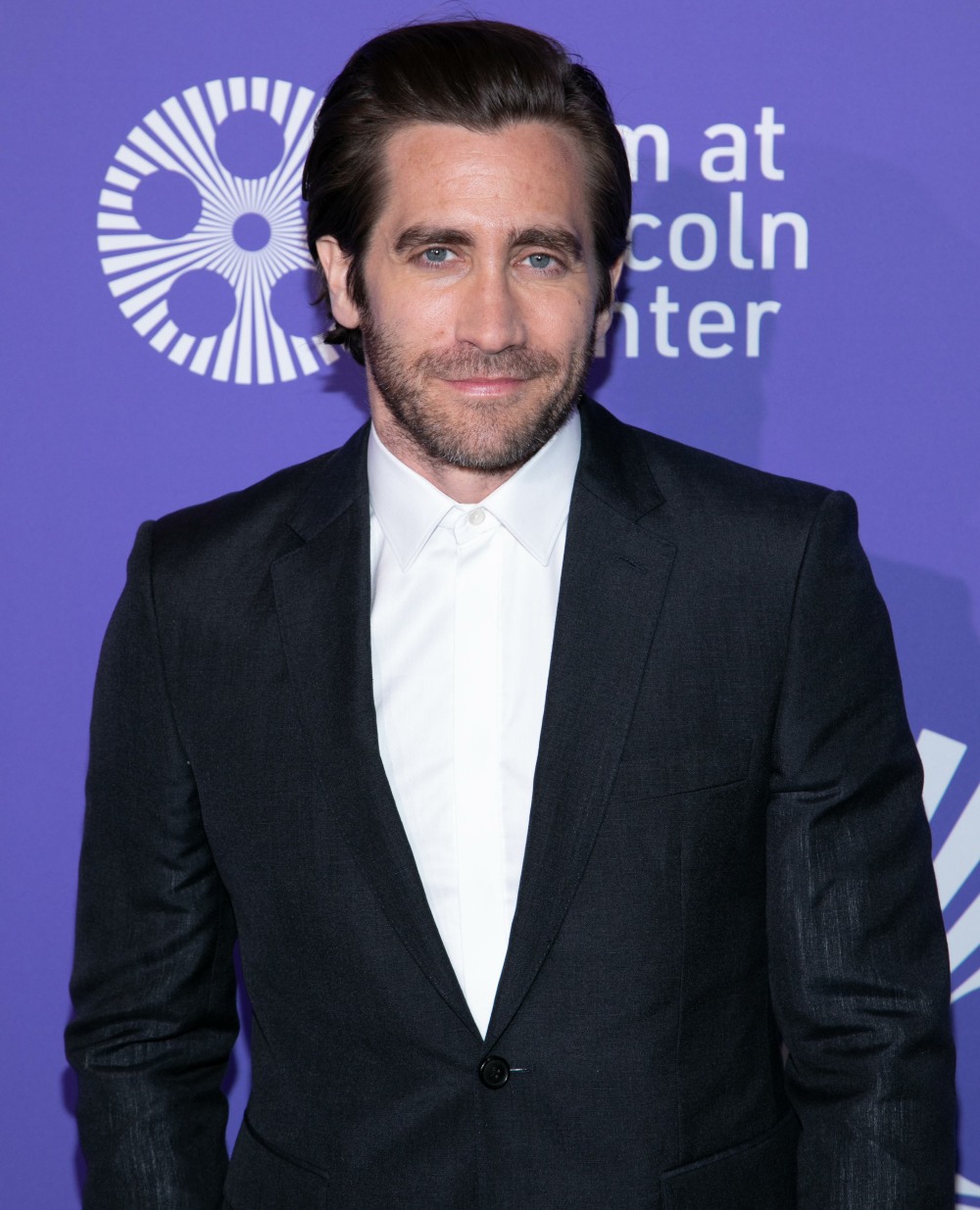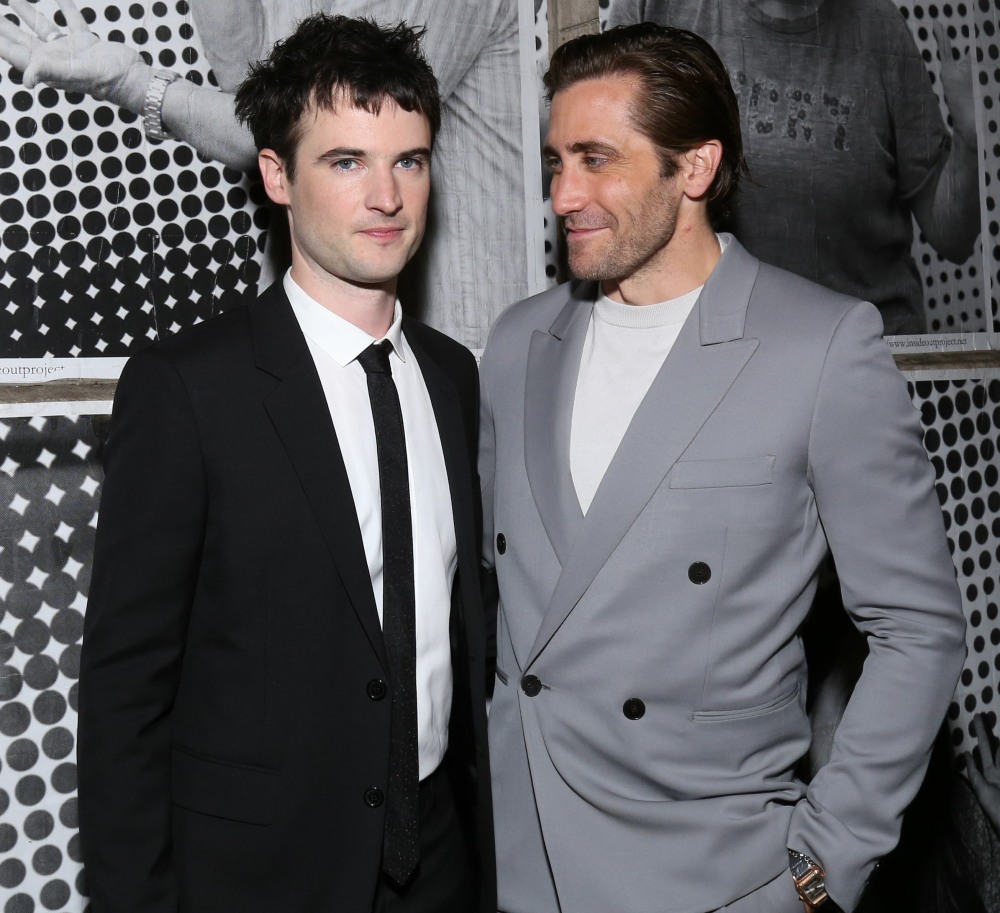 Photos courtesy of British Vogue IG, WENN.