You know what I kind of slept on? The fact that Michael and Nicole Phelps had their third son last year and named him Maverick. I mentioned her pregnancy and then completely forgot about it. Belated congratulations to the Phelps family! So what is like for the family of five during lockdown? According to Michael, it's tough. Michael struggles with depression,anxiety and some PTSD. He recently relayed a personal essay to Wayne Drehs for ESPN detailing how he's managing his emotions during quarantine. According to Michael, a five-time Olympian who battled addiction publicly and set world records many times over, this is the most overwhelmed he's ever been. The reason Michael is talking about this is because he's been an advocate for mental health since his triumphant comeback in 2016. He also sits the board of Talkspace, an online mobile therapy center, and wants to remind people that there is no shame in reaching out for help. Therapy can be a lifeline in this very chaotic time.
On quarantine getting to him: It has been one of those months. Nonstop, my mood jumping up and down and all around. The pandemic has been one of the scariest times I've been through. I'm thankful that my family and I are safe and healthy. I'm grateful we don't have to worry about paying bills or putting food on the table, like so many other folks right now. But still, I'm struggling.

On dealing with mental health is an on-going struggle: The thing is — and people who live with mental health issues all know this — it never goes away. You have good days and bad. But there's never a finish line. I've done so many interviews after Rio where the story was the same: Michael Phelps opened up about depression, went into a treatment program, won gold in his last Olympics and now is all better. I wish that were the truth. I wish it were that easy. But honestly — and I mean this in the nicest way possible — that's just ignorant. Somebody who doesn't understand what people with anxiety or depression or post-traumatic stress disorder deal with has no idea.

On the challenge of quarantine: The pandemic has been a challenge I never expected. All the uncertainty. Being cooped up in a house. And the questions. So many questions. When is it going to end? What will life look like when this is over? Am I doing everything I can to be safe? Is my family safe? It drives me insane. I'm used to traveling, competing, meeting people. This is just craziness. My emotions are all over the place. I'm always on edge. I'm always defensive. I'm triggered so easily.

On wanting to hide: This is the most overwhelmed I've ever felt in my life. That's why I have times where I don't want to be me. I wish I could just be "Johnny Johnson," some random person.

On Nicole getting the brunt of it: The other night, I had a blowup with Nicole, my wife. It wasn't good. But at the same time, I was able to let out all those pent-up emotions. Sometimes you need that. It was hard. But I feel so much better today. Sometimes that's just part of the process for me.

On giving back: Earlier this month, I donated 500 months of free Talkspace therapy to medical workers on the front lines fighting COVID-19. For every single one of us right now, our heroes are those front line workers. I can't imagine what they are going through. I only hope therapy can be as life-changing for them as it was for me. The Michael Phelps Foundation has also committed more than $100,000 in grants to add social-emotional curriculum as part of the IM Program we created for Boys & Girls Clubs throughout America.
First of all, I love that he donated therapy for frontline workers. My gawd, if anyone deserves that it's frontline workers. I think it is very important that prominent people like Michael are speaking in favor of seeking out therapy if people need it. This is a very hard time and most of us have no idea what we need to get through it. Asking for help is probably the healthiest thing you can do for your family. I feel for poor Nicole being the sounding board for Michael's blowup, the poor woman is running a household with three kids under five and just eight-months postpartum. At least Michael mentioned in the essay that he's making dinner every night so she gets somewhat of a break.
I know there are times that I want to blend into the wallpaper and nobody knows who I am, I can only imagine what it's like to be someone as famous as Michael Phelps who's never allowed to turn that spotlight off. In the full essay, Michael admits he messed up in life. He knows every bad thing he did and he's not asking us to forget that. The whole essay is very emotional. Michael is relying on routine to keep him sane but even then, he can be knocked off balance so easily. I think Michael's words are a good reminder that just because everyone is suffering right now doesn't mean we have to do so in silence. It's okay to say that quarantine is getting the better of us and if a resource that can help, we should use it.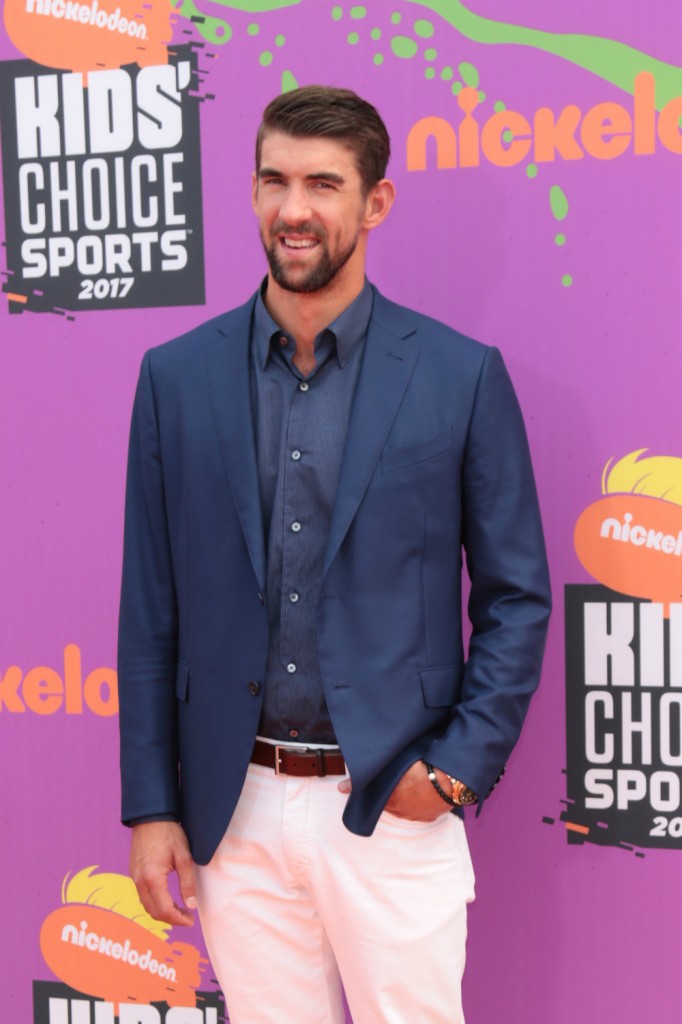 Photo credit:Getty Images, Instagram and WENN/Avalon