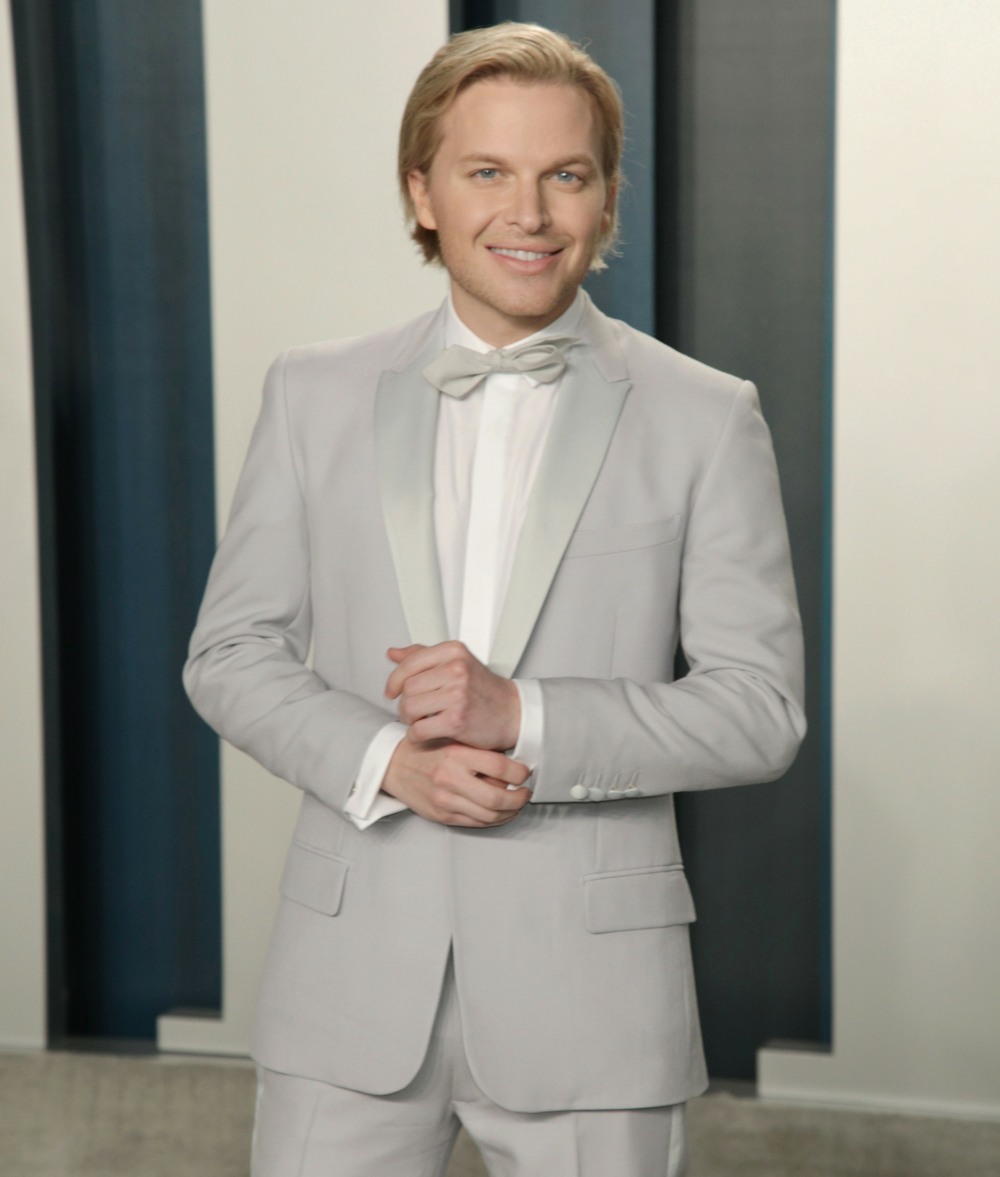 I've been paying attention to the growing "media fight" over Ronan Farrow in The New Yorker and the New York Times. I haven't had the energy to cover any of it because honestly, I feel like we're all going through some dumb quarantine madness. Twitter peeps keep trying to cancel people for no reason other than boredom, and this is just like an elite-media version of that. To recap, Ronan Farrow used to work for NBC News, and that's where he started researching the then-allegations regarding Harvey Weinstein. NBC tried to shut him down, so Ronan took his research and his story to the New Yorker. Farrow and the New York Times' Jodi Kantor and Megan Twohey ended up breaking the Weinstein story wide open within about 48 hours of each other.
Farrow then used his clout to continue reporting on Me Too stories across Hollywood and the media. Through his time at NBC and his research on Weinstein, Farrow kept coming across stories about Matt Lauer too. Farrow ended up including those stories in his book Catch and Kill. Farrow also interviewed the woman whom Lauer (allegedly) raped. While Lauer had already been gone from NBC for a while at that point, the new interview put everything that went on behind the scenes at NBC in sharper relief. It made Lauer and NBC executives look like a bros' club of rapists, basically.
So, what now? Farrow is just doing his thing and I have no doubt that victims still come to him and that he diligently researches their stories. It's gotten to the point where a lot of powerful men are very afraid of what Farrow will release next. Which is why it was odd to see the New York Times' Media/Business section do a lengthy article called "Is Ronan Farrow Too Good to Be True?" Ben Smith vaguely theorized that Farrow is not a traditional journalist, he's a "resistance journalist," and that's bad because… reasons. You can read it here if you're so inclined. The NY Times piece was widely panned and some media-watchers even theorized that the Times was trying to get ahead of some Farrow story about a NY Times figure who might be a rapist or harasser or something – that sort of "smear him before he tries to expose you" thing. People were placing bets on which NYT editor or journalist was about to get Farrow'd.
I don't know what I was expecting to come next, but it certainly was not… Matt Lauer arguing that actually, Ronan Farrow sucks. Matt Lauer, an accused rapist, is out here trying to smear the messenger. He tried to smear his alleged rape victim last fall, which reminded everyone that he is actually extremely vile. Lauer argues in his Mediaite guest column that Farrow's reporting has "faced so little scrutiny," and what Farrow says about NBC and NBC people can't be taken seriously when he's basically a disgruntled ex-employee. Basically, Lauer wants us to believe that none of Farrow's reporting should be believed because ~reasons~ and how dare Farrow have the nerve to report on a woman who, of her own free volition, went to Farrow to tell her story. 2020 is just the worst, right?
Matt Lauer: Why Ronan Farrow Is Indeed Too Good to Be True (Opinion) https://t.co/j3Hzdnhz1v

— Mediaite (@Mediaite) May 19, 2020
All I'll say on this is that Matt Lauer is just wrong. Catch and Kill was thoroughly reported and fact-checked, including with Matt Lauer himself.

— Ronan Farrow (@RonanFarrow) May 19, 2020
Matt Lauer raped my friend @BrookeNevils and is now trying to rewrite history. He should never have been given a platform to try and make people see him as something other than what he is: a rapist pic.twitter.com/0nKSBUaN6A

— Evan Siegfried (@evansiegfried) May 19, 2020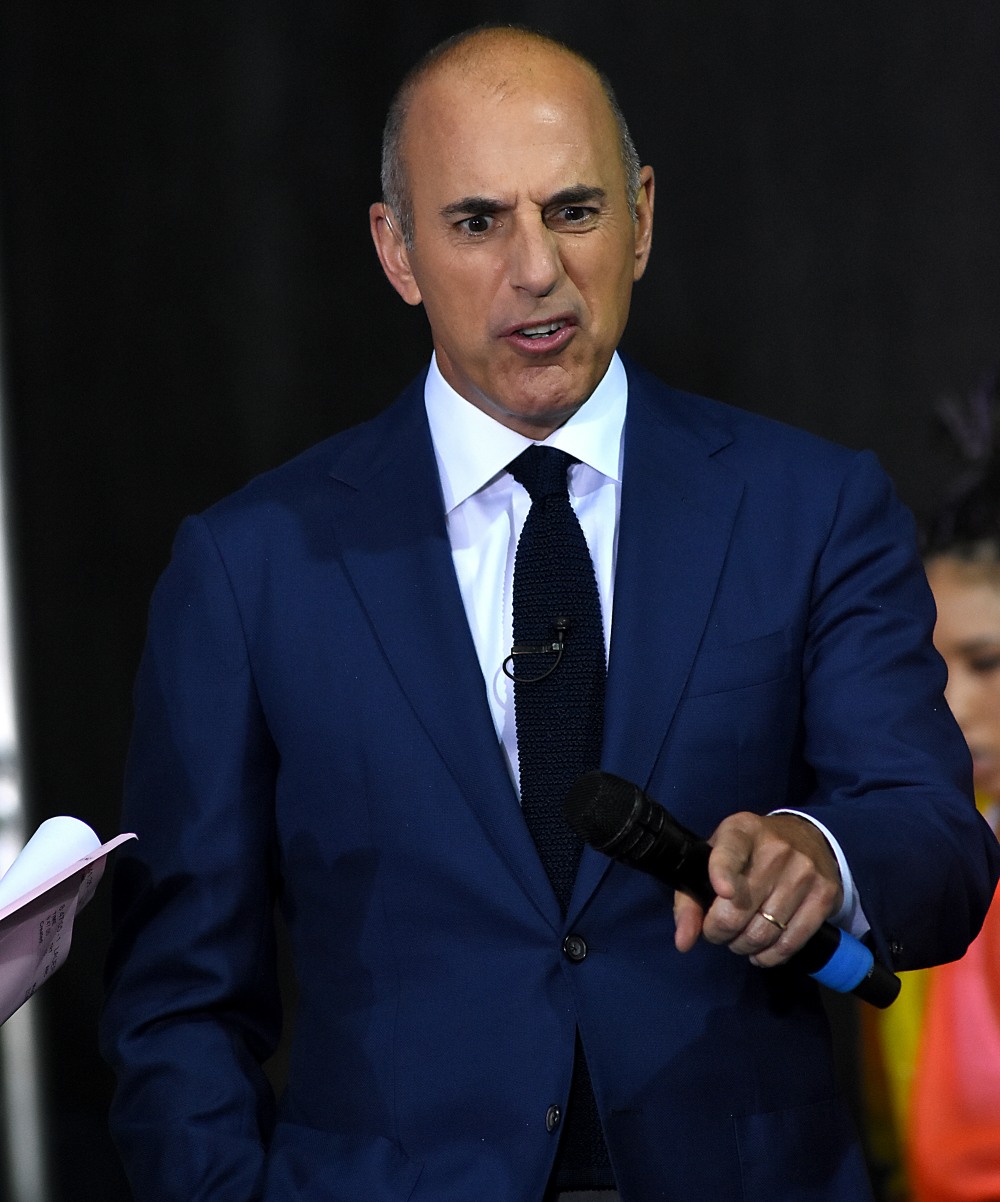 Photos courtesy of WENN.