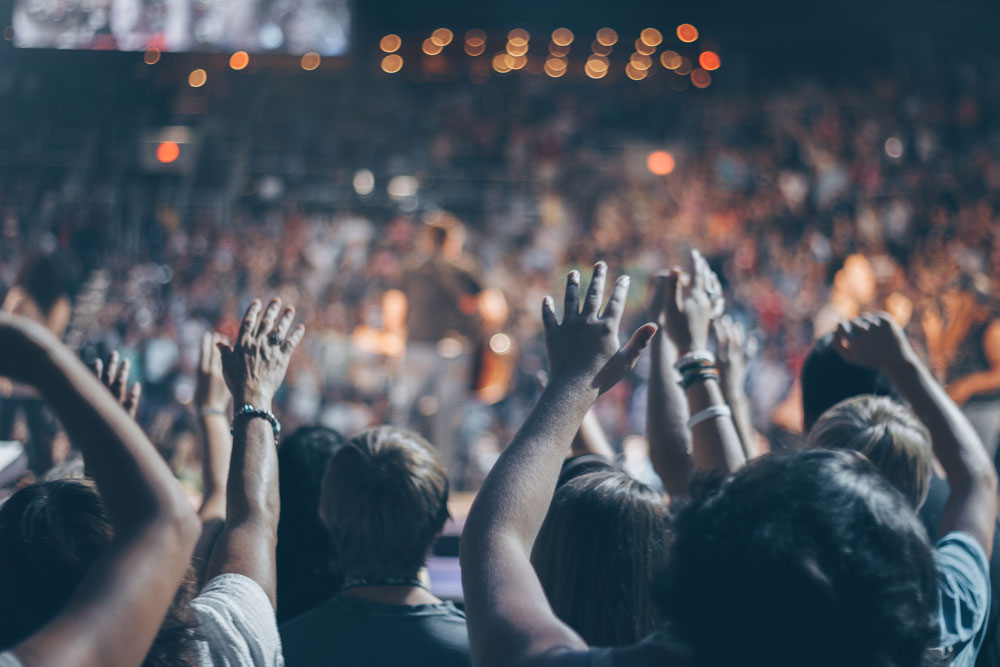 Yesterday Hecate reported on the story of 20 teens in New Jersey testing positive for the coronavirus after a non-socially distanced house party. People Magazine has a similar story about a whopping 40 members of a church in Alabama testing positive after a week long revival. I wasn't too familiar with revivals but the pastor said there are day and night services and a guest evangelist and people take them home to eat with them. They had a loosey goosey approach to social distancing and masks and you can imagine how that turned out. What's worse is that the pastor says that it was awesome and they would do it again.
More than 40 people have coronavirus after attending a week-long revival at a small north Alabama Baptist church last week, pastor Daryl Ross said today. Only two male members' cases were serious, he said. "One respiratory, he almost got put in the hospital, but he's OK," Ross said. "The other one fought it off with two days in bed."

"The whole church has got it, just about," Ross said, and that includes himself. Ross said he has tested positive but has few symptoms.

The man believed to have brought the virus to revival also had no symptoms, Ross said. "He had three guys at work that came down positive," he said. "From work, they made him test, and he came back positive. No symptoms."

The man still has no symptoms, Ross said, but his "entire family" has the virus now. "I ate lunch with him," Ross said. "No nothing. Not a sniffle. Not a headache. Nothing."

As for himself, Ross said, "I can't smell or taste, a little sinus, that's all I've had. The whole church has been running fever and headaches and terrible respiratory (issues), and I've been building fences and bush-hogging."

Preachers from other churches have called to find out what happened and how, Ross said. "We just know we had a guy tested positive right in the middle of the revival," Ross said. "That's all we know."

Masks weren't required for the revival, and Ross said "most members" skipped the week because of the virus. Churchgoers usually range in age from babies to 97 years old, he said. "We let everybody do what they felt like," he said of those who came. "We social distanced. Most of them sat with their own family. If you were comfortable shaking hands, you shook hands. If you didn't, you didn't."

"We knew what we were getting into," Ross said. "We knew the possibilities. But, my goodness, man, for three days we had one of the old-time revivals. It was unbelievable. And everybody you ask, if you talk to our church members right now, they'd tell you we'd do it again. It was that good."
Everyone I know who goes to church has been doing it virtually or drive-in for months. How stupid and careless is this, especially the part where the idiot pastor says how great and rewarding it was?! Plus it's like he's saying it's not that bad and was worth it. If someone dies, will he still call it worth it? Was it God's will that these people were so careless? All of their families, coworkers and anyone they don't social distance from is now at risk. Maybe they won't die, but someone 1-2 links down the chain might. People do not grasp how many other people they are endangering, and this is just as dumb as those teenagers partying. This is why we can't have nice things in America, because people are still allowed to gather like this. Large gatherings should be outlawed nation wide like they are in other countries.
Last night I Alexad with my parents. They live in the epicenter of the pandemic, Florida, and are meticulous about social distancing. They haven't met up with non-family in weeks, in any capacity. Their neighbors are testing positive and one is hospitalized. My dad said one of his golf buddies (who he doesn't see anymore of course) is still playing golf with a couple he knows tested positive last week! One of my mom's bridge friends (they play online now) flew to Ohio for a wedding reception with 200 people. Women I considered good friends are still planning get-togethers which are sort-of socially distanced but have no mask requirements. Apart from my coworkers and online friends, I feel like one of the only people taking this seriously lately.
These are stock photos from Josh Sorenson and Dan Whitfield via Pexels. I tried looking for photos of this church but they made their Facebook private