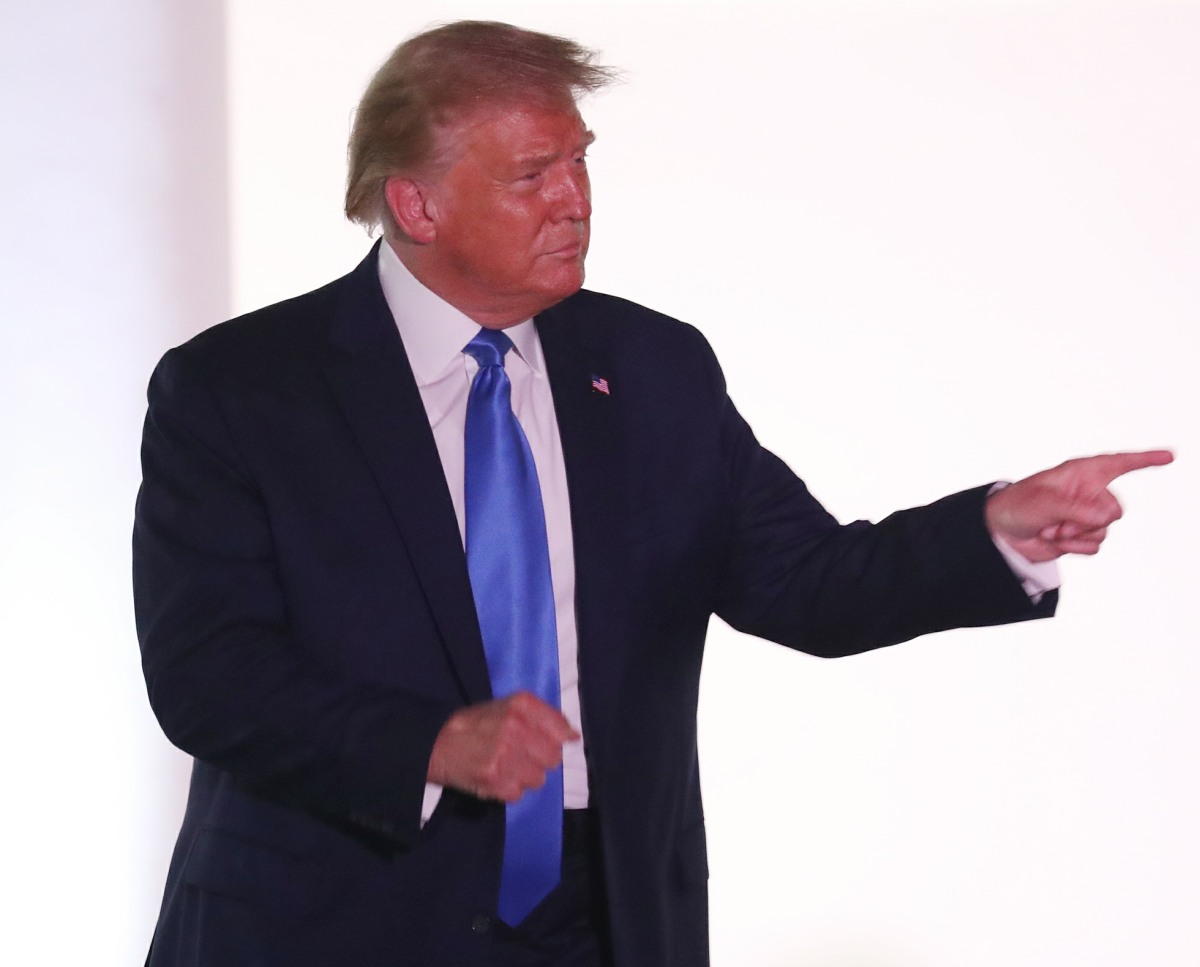 Last week, Donald Trump stood at the podium of the White House press briefing room and endorsed the domestic terrorist group QAnon. He said that he's heard that the group likes him and that they "love our country." QAnon espouses some of the strangest conspiracies out there, stuff about global cabals of pedophiles among other conspiracies, but what's even weirder is that they don't actually focus on the reality of sh-t like Jeffrey Epstein, Ghislaine Maxwell, Prince Andrew and Donald Trump's connection to those people. No, to QAnon, Trump is the hero, not the co-conspirator/human-trafficker/rapist.
A few days ago, I read this Vanity Fair story about how Mike Pence and Kayleigh McEnany (the White House press secretary) have both tried to downplay Trump's endorsement of QAnon and downplay QAnon itself. McEnany actually said "I've never heard the president mention it" when asked about it the day after Trump endorsed the terrorist group. Mother's Husband also claimed he "didn't hear anything" in Trump's words about QAnon. All of which led to a sort of side-bet among reporters about which RNC speakers were going to tacitly or blatantly promote QAnon conspiracies during the convention. Well….
One of the speakers for the second night of the Republican National Convention was pulled from the program after The Daily Beast surfaced a tweet from her, earlier in the day, urging her followers to investigate a supposed Jewish plot to enslave the world.

"Do yourself a favor and read this thread," Mary Ann Mendoza, who is a member of the Trump campaign's advisory board, tweeted to her more than 40,000 followers Tuesday morning.

Mendoza, an "angel mom," was scheduled to speak Tuesday about her son's 2014 death at the hands of a drunk driver who was in the country illegally. But a Republican source familiar with the programming said the speech had been cancelled amid uproar over her tweet.

Hours earlier, Mendoza had linked to a lengthy thread from a QAnon conspiracy theorist that laid out a fevered, anti-Semitic view of the world. In its telling, the Rothschilds—a famous Jewish banking family from Germany—created a plot to terrorize non-Jewish "goyim," with purported details of their scheme that included plans to "make the goyim destroy each other" and "rob the goyim of their landed properties."
I'm honestly shocked the RNC pulled her from the speaker list. To be clear, all of the Trumpers are 100% comfortable with the anti-Semitic conspiracies she promoted. They just pulled her from the speaking slot because of the outrage online.
Here's Trump advisory board member Mary Ann Mendoza, set to speak tonight at the RNC, boosting an anti-Semitic QAnon claim about Jews plotting to enslave gentiles and cause world war. Normal stuff, via @willsommer: https://t.co/8fJ9uCr4xC pic.twitter.com/C3xXVQCtWa

— Andrew Kirell (@AndrewKirell) August 25, 2020
Unreal: On the same day CNN reports on @mtgreenee support of QAnon, which the FBI has deemed a domestic terror threat, Trump invites her to the White House. pic.twitter.com/ohcXru3COB

— Matt McDermott (@mattmfm) August 25, 2020
Under President Trump, QAnon "has become part of the Republican mainstream," writes @RuleandRuin. "That has troubling implications for the party's future." https://t.co/14Bfq6IpxX

— New York Times Opinion (@nytopinion) August 25, 2020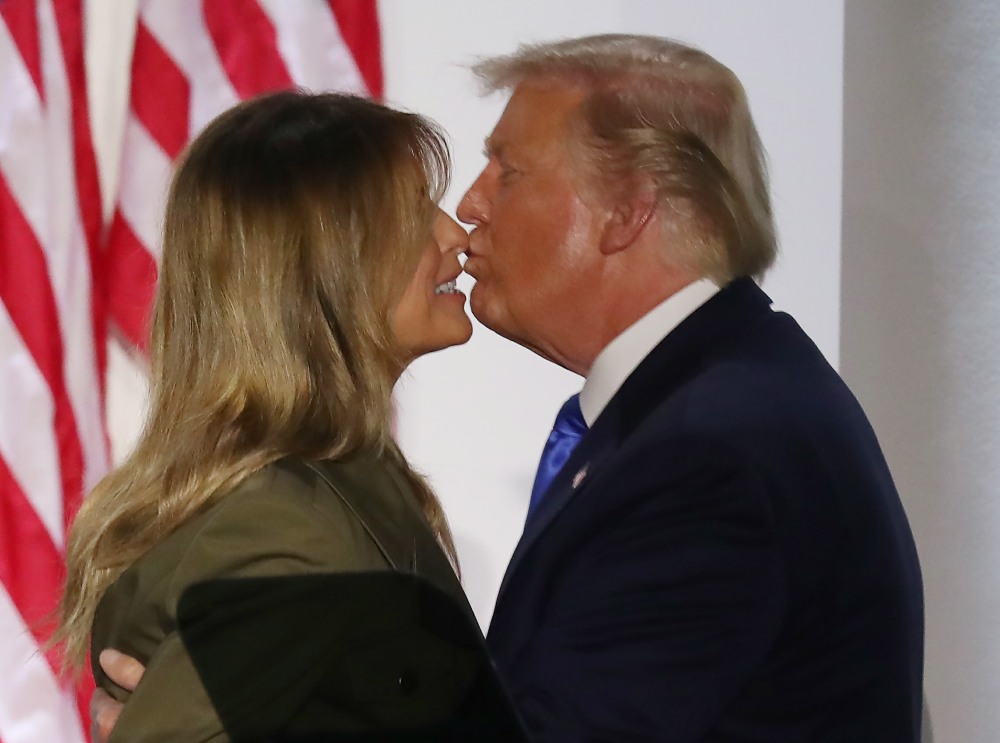 Photos courtesy of Avalon Red.