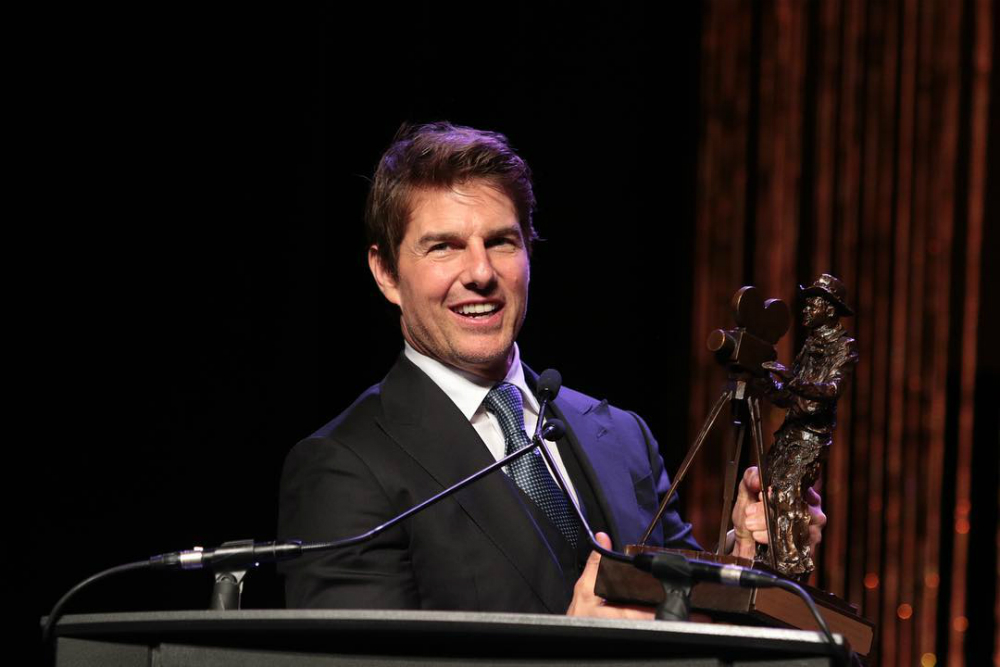 On Wednesday, Tom Cruise posted a 30 second video clip to his Twitter. In it, Tom drives to a theater, professes his excitement to return to in-person movie watching, watches Tenet with the audience and leaves the theater exclaiming how much he loved the video. Seriously, that was it – here it is:
Big Movie. Big Screen. Loved it. pic.twitter.com/DrAY5tRg5P

— Tom Cruise (@TomCruise) August 25, 2020
If you're like me, your first thought was, "wait, is Tom in Tenet?" No, he is not, which makes it that much more curious. Why would he be promoting a film he did not produce and was not produced or distributed by any of his companies? Maybe he's hustling for Scientology, which doesn't think the global pandemic is anything we need to worry about. Mike Redmond at Pajiba does a good breakdown of Scientology's "reaction" to the pandemic (I put reaction in quotes because we all know how much David Miscavige loves quotes.) And I'm sure Scientology plays a part in Tom's stunt because it factors into everything he does. But I don't think that's the main drive here.
Christopher Nolan fought to keep Tenet a large-scale, in-theater release. He argued it wouldn't work on a smaller screen, a belief that will certainly be challenged when it comes time to make post-theater streaming money. Tom's next blockbuster is Top Gun: Maverick, originally slated to open in June 2020, now tentatively scheduled for July 2, 2021. Maverick most definitely will be a big screen experience. So Tom's already starting promotion by normalizing the theater experience. Not to mention, if movies aren't in theaters, there are no big premieres. Both Top Guns shot and centered around San Diego Naval bases. They were sparing no expense for the movie's premiere: fly overs, salutes, military bands and if I recall correctly, they were hosting at least one screening on the USS Midway, docked in San Diego Bay. It was the kind of promotion studios dream of. So Tom has fully vested interest in bring people back to watch movies in theaters. Not to mention his Mission Impossibles and that weird SpaceX project he has coming up, all of those will need a theater so Tom, being the ever-ready soldier for his own interests, is doing what he can.
As for the intelligence of actually going to a theater, he was in England where they have reopened movie theaters. The crowd look packed to me but in the final clip, it does look like the mandated empty seat rule was taken into account. And folks were wearing masks. So I'm not actually going to fault him for going to the movies there. If he was promoting this in the US, where the virus is barely being managed and theater plans have not been tested for large crowds, I would be all over him about this nonsense. But, honestly, for someone who rabidly supports an organization that eschews common sense, this was shockingly prudent on his part.
While Tom's plug did not convince me to see Tenet, I'll bet Christopher Nolan is readying a gift basket for him as we speak.
Summer 2020. #TopGun pic.twitter.com/4AABKxnEDv

— Tom Cruise (@TomCruise) February 2, 2020
F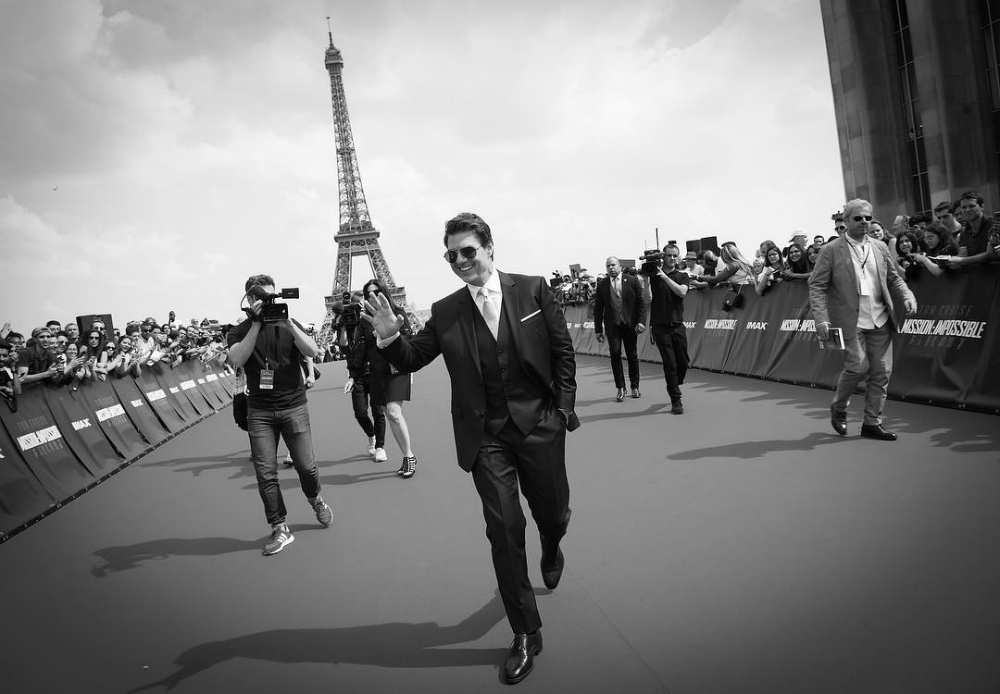 Photo credit: Twitter and Instagram