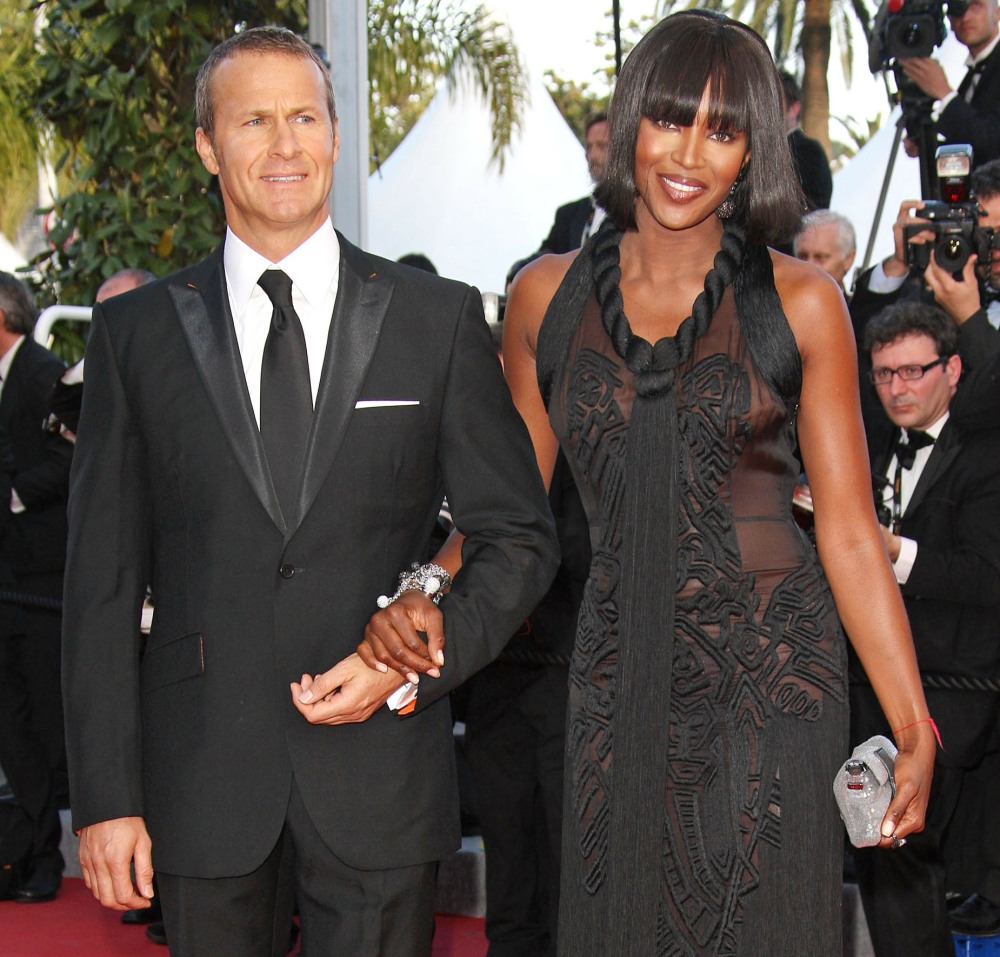 While I pride myself on having a mostly encyclopedic memory for inane celebrity gossip, I completely blanked on Naomi Campbell's many dramas in 2013. That was the year she and Vlad Doronin broke up following a wild five-year romance (he was still married at the time). While I remembered the good old days of Naomi and Vlad, I totally forgot about the messiness involving model Luo Zilin. Back then, Naomi was on the show The Face, and Naomi nurtured and promoted Luo Zilin. Then Dornin took up with Zilin during a lull in his relationship with Naomi, and the sh-t hit the fan. Naomi went after Zilin's career and got Zilin fired from her modeling agency and more.
I bring all of this up because we heard recently that Doronin is suing Naomi for some of his stuff (worth $3 million), plus unspecified loans he gave her while they were together. Now Page Six is saying that, actually, Naomi quietly sued Doronin before he sued her, and Page Six did an excellent recap of all of the 2013 drama, which acts as an explainer for why things are still so messy seven years later.
Naomi is suing him: This week, it was revealed that Naomi Campbell's billionaire ex-lover Vladislav Doronin is suing her for millions of dollars. But, it turns out, the fiery supermodel had already sued the Russian real estate developer months earlier. Campbell filed papers in London in February and is currently in arbitration "to get some of her things back that are in his possession," a source who knows the model told The Post. "She's been asking for these things back for years, but they've had no recent conversation. And then he went and did this."

Naomi's not mad: Campbell, who is currently in Europe, is not furious about her former beau's actions, the source added. "It's really the other way around."

Why is Vlad suing Naomi? What more could a jet-setting billionaire need? A friend of the former couple, who dated for five years starting in 2008, said, "it can't be just about the cash, it's about the game. It's a power thing."

He built her a home in Russia: Doronin built Campbell a futuristic multi-million-dollar love nest in a Moscow forest — the only home ever designed by the late architect Zaha Hadid — which last year was put on the market for $100 million.

Whether Vlad was good for Naomi: "I'm sure that Naomi would say that Vlad is the worst bastard in the world," the friend of both said. "I'm not sure that's the case." However, another confidante added, "Vlad did not want her to work. And she knew that if she continued to work, it would come down to work or her personal life. And her personal life seems to have taken the toll."

His frolic with Luo Zilin in Ibiza in 2013: "That's when it went horribly wrong," a British TV source told The Post. "To my recollection, they were on the rocks at the time, but I don't think they had formerly parted at that stage. Then he popped up with Luo and that was the point of no return." Making matters worse, Campbell had mentored Zilin, a former Miss Universe China, on her British reality TV show "The Face." She was irate because, as a source said at the time, "it's fair to say they met through Naomi."

He's still not divorced: All the while, the magnate has managed to stay shrouded in mystery. It's not even known whether Doronin has ever actually divorced his estranged wife Ekaterina, with whom he has a grown-up daughter named Katya. The Post could not find records of any divorce.

Naomi is not pressed: "Look, she's busy working and she knows who she's dealing with," a source said. "She doesn't want to turn this into some big storm. She just would love her things back."
Naomi clearly wants the message to be: I want my stuff back but I'm not stressed about it, it's funny that he's countersuing me, he's still not over it. And I kind of believe it?? LMAO. Like, I think all of her exes are probably glad that she's not in their lives anymore and yet… they're probably all still obsessed with her. Anyway, I always enjoy dueling leaks to Page Six. Funny, funny.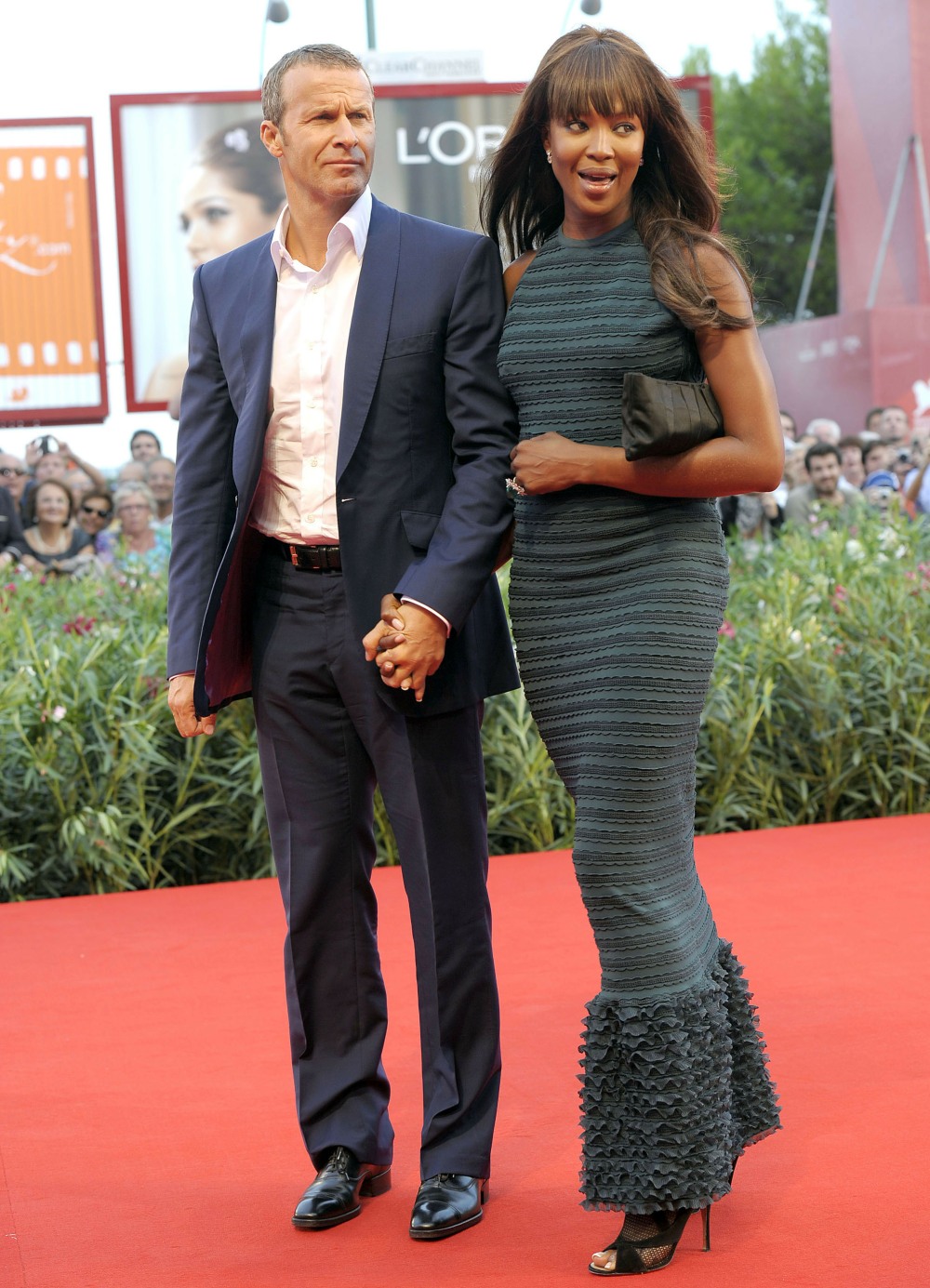 Photos courtesy of WENN.