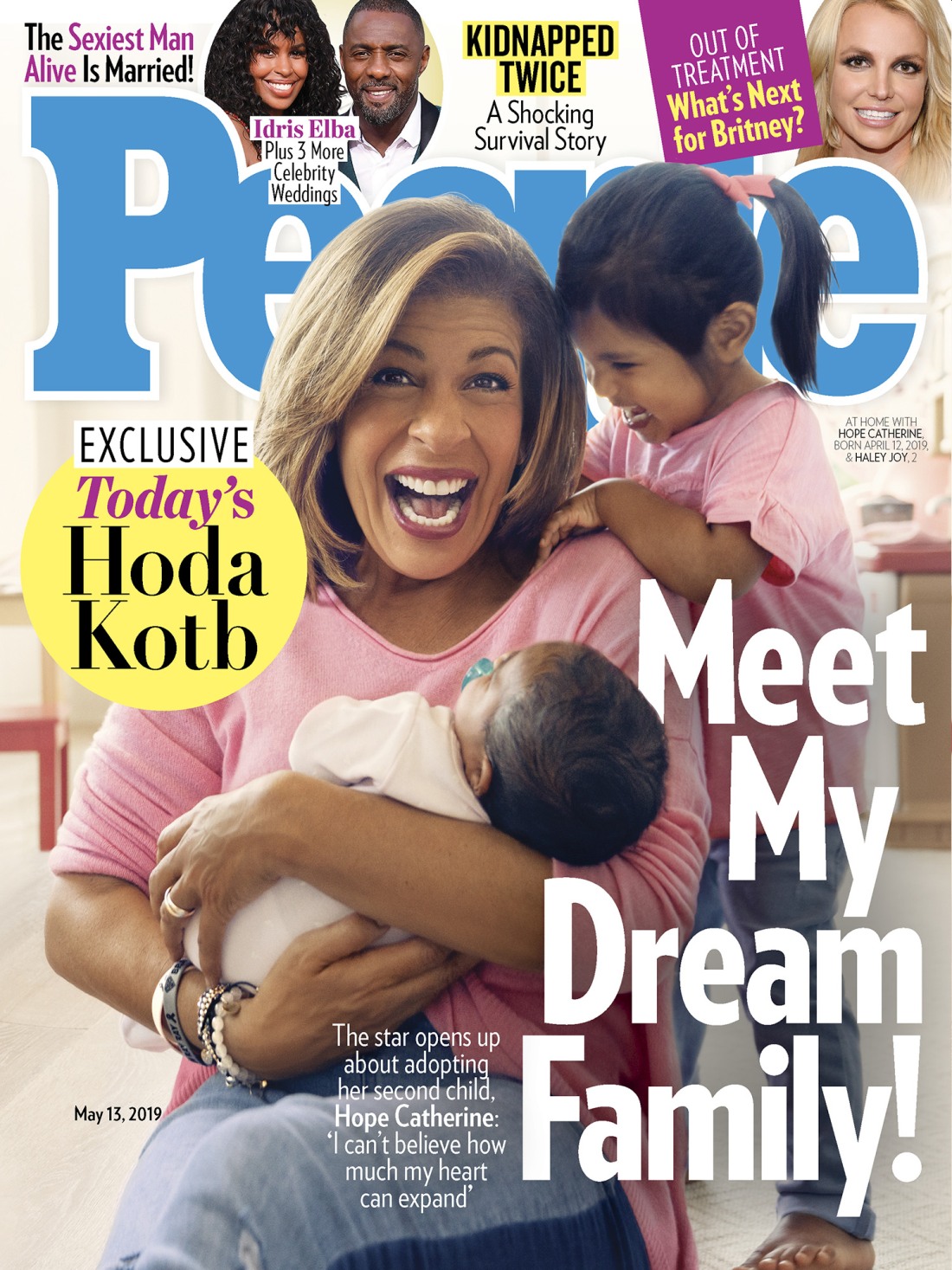 Does anyone watch the later hours of the Today Show? Today is the biggest property of the NBC News division and they milk it for all its worth, but hey, at least they finally got Megyn Kelly out of there. Nowadays, the later hours are hosted by Hoda Kotb and Jenna Bush Hager. On a recent episode, they bonded over being mom-shamed by viewers/fans. Hoda's story was especially rough – Hoba became a mom via adoption in February 2017, then again in April 2019 (both girls). Hoda was 52 when she adopted her first daughter, and 54 for the second daughter. That's "why" she was mom-shamed: her age.
Hoda Kotb and Jenna Bush Hager are opening up about their experiences with mom-shaming. On Friday's edition of TODAY with Hoda & Jenna, the co-hosts and fellow mothers talked about how they have been on the receiving end of critical comments in terms of how they parent — and in Kotb's case, her decision to even become a parent at all.

"I got a physical letter in the mail … from a woman who wrote, 'Who do you think you are, having kids at that age?' " said Kotb, 56, who's mom to daughters Hope Catherine, 17 months, and Haley Joy, 3½. "I literally read it and thought, 'Oh my God, I can't believe someone put a stamp on it and sent it.' "

While the television journalist "literally tore it up," she admitted that she "felt horrible in that moment, because there is something that bothers you inside about that."

"But then I thought, 'Who would take a piece of paper and a pen and write that and fold it and put it in the envelope with a stamp and go to the trouble of mailing it?' It took effort," she added.

Bush Hager, 38, chimed in with words of affirmation for her friend, telling Kotb, "Anybody that would see the way you are with [Haley and Hope] … that stranger that took the time to write something so mean when she doesn't even know what you're like as a mother. She's never seen you hold those little girls. That infuriates me. And I think why it's so hard is that, as parents, we're already questioning ourselves constantly."

"Yes, that's why it hurts," said Kotb. "Every parent is second guessing. [And] we don't know. Have you ever been on a plane with your kid crying? You know what that feels like. And anyone who gives you that disdained look either doesn't have children, doesn't understand or forgot how hard it is to deal with."
That really is awful. I'll admit to thinking a certain negative sort of way when I was much younger, and the idea of new-motherhood in a person's late 40s or early 50s seemed crazy (that's a bit generational for me too – growing up, new moms Hoda's age were not common whatsoever). Like, when you're young, you can't comprehend it. But as I get older, I understand how it feels like various choices slipped away – a woman thought she was going to meet a guy, get married, have a baby and a career and then suddenly she's 40 and she only has the career. There are no guarantees in life, sh-t happens. I'd rather see a woman become a mom in her 50s who really WANTS to be a mother and has the means to do so as opposed to many of the horror stories we hear about, you know? And Hoda seems to just love being a mom so much.
Jenna's story of being mom-shamed was less about age and more about the fact that she dared to, you know, travel for work and leave her kids behind for a few days. Jenna spoke about traveling to Vietnam with Michelle Obama and leaving her three children, including son Hal (who was born August 2019), behind because she thought the trip was that important. She got slammed on social media by busybodies who were like "why do you care about kids in Vietnam, care about your own kids!" People just suck. People are so eager to shame a woman at the drop of a hat.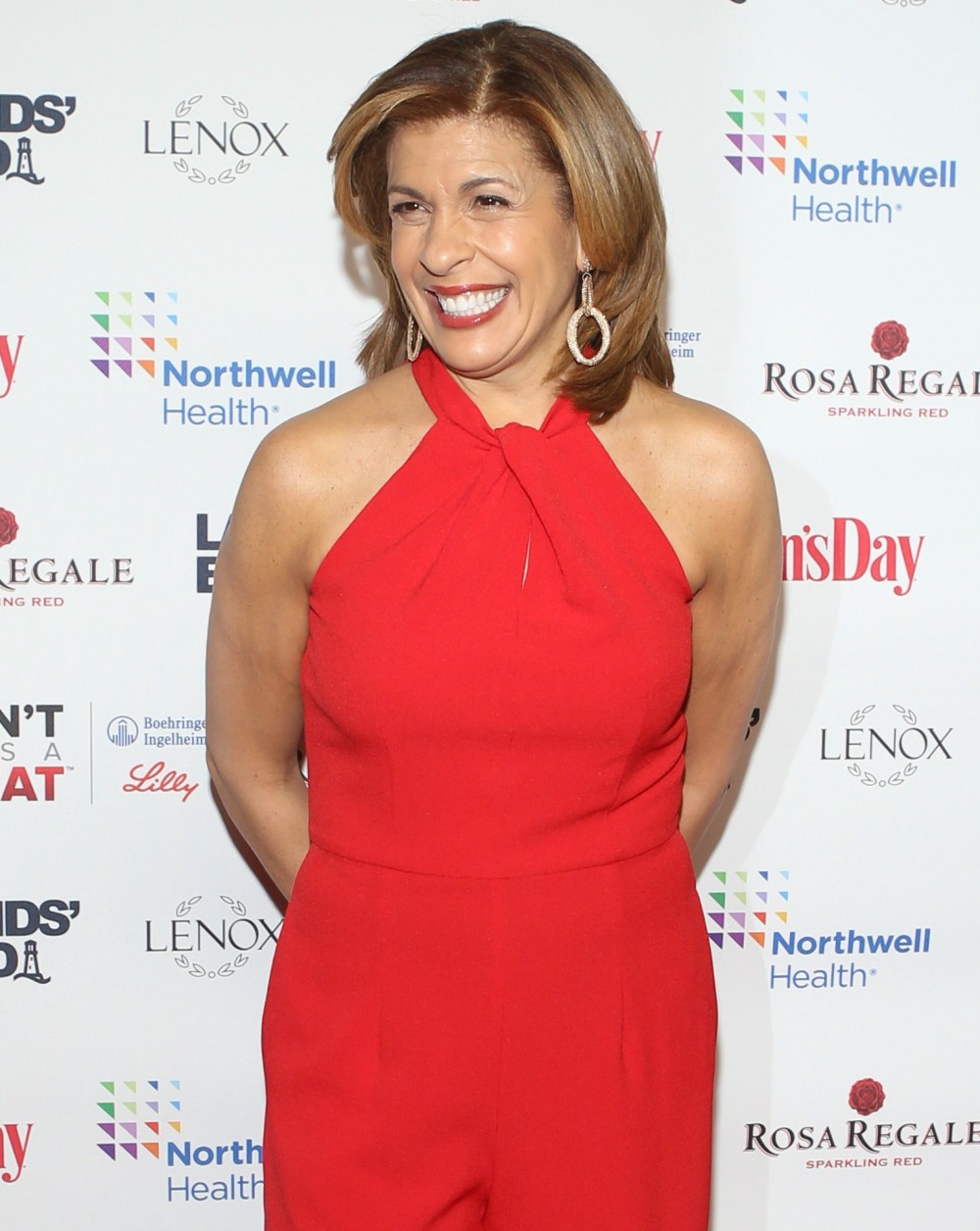 Photos courtesy of WENN, covers courtesy of People.