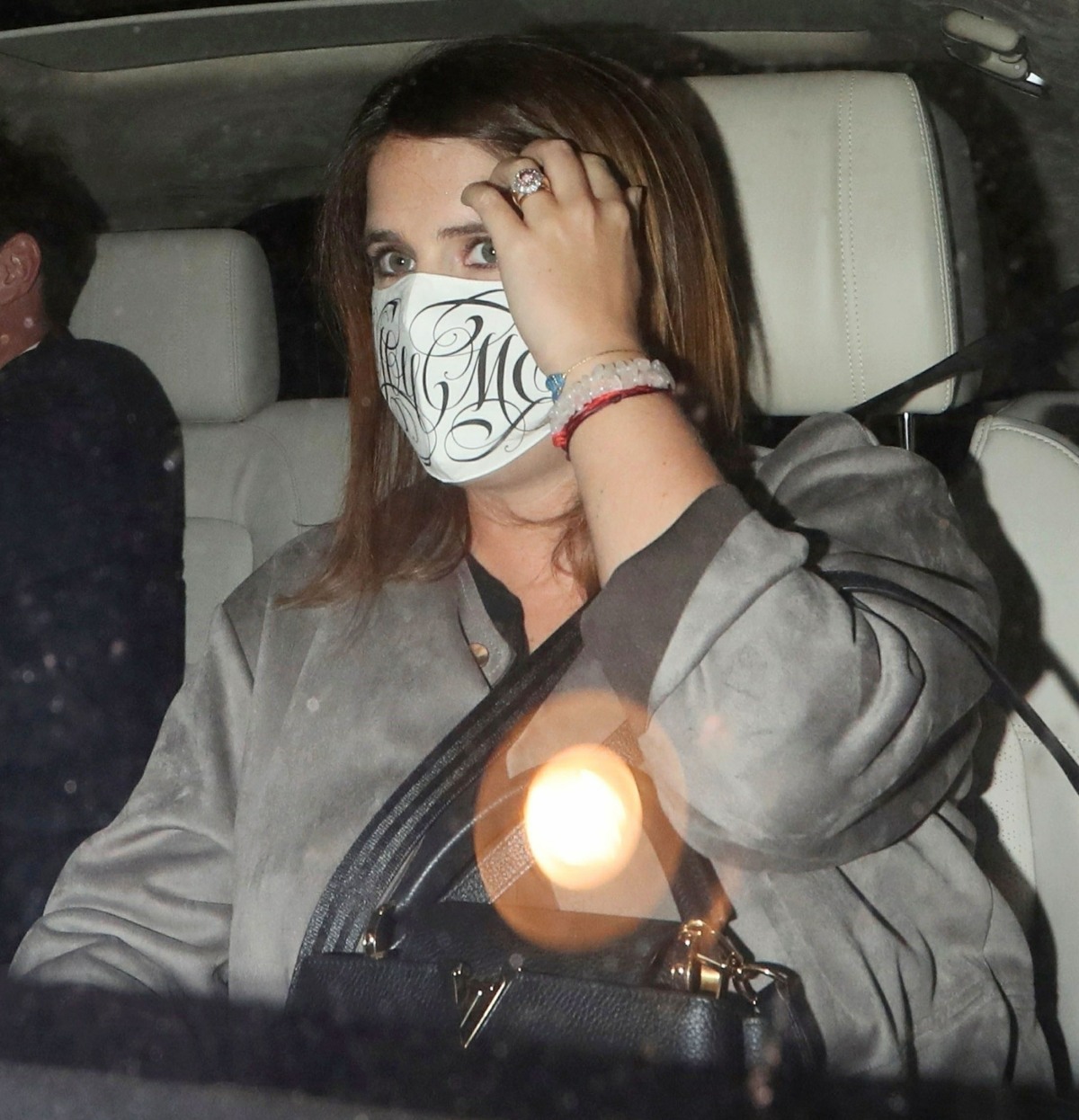 Coronavirus cases are spiking in North America and Europe. Most European countries are being somewhat sensible-to-very sensible about it, all while Donald Trump hosts superspreader Nazi rallies across the US. Yesterday, Boris Johnson announced some new measures to curb the corona spike in the UK – the UK won't do another big lockdown, but they're trying to limit nightlife and large gatherings, obviously, and they're definitely trying to put big limitations on pubs and bars. I would assume that means private nightclubs too? Or not.
Last night, Princess Beatrice and Princess Eugenie stepped out in London. They went partying at Annabels, a very exclusive private club popular with royals and celebrities. They made a big show of wearing masks, but… this is a horrible look. Two work-shy princesses running out to a nightclub with security on the same day the prime minister introduces new pandemic/lockdown measures? The optics are terrible. Nevermind the fact that Beatrice and Eugenie's security also had to play with umbrellas to "shield" them from the paparazzi, because what looks worse: lazy princesses nightclubbing during a pandemic, or lazy princesses trying to hide the fact that they're partying during a pandemic?
The Daily Mail and Hello covered this as just a snazzy "girls night out" for the poor York sisters. It's just… asinine. Drink at home. Dance at home. Invite two friends over, take their temperatures and party at home.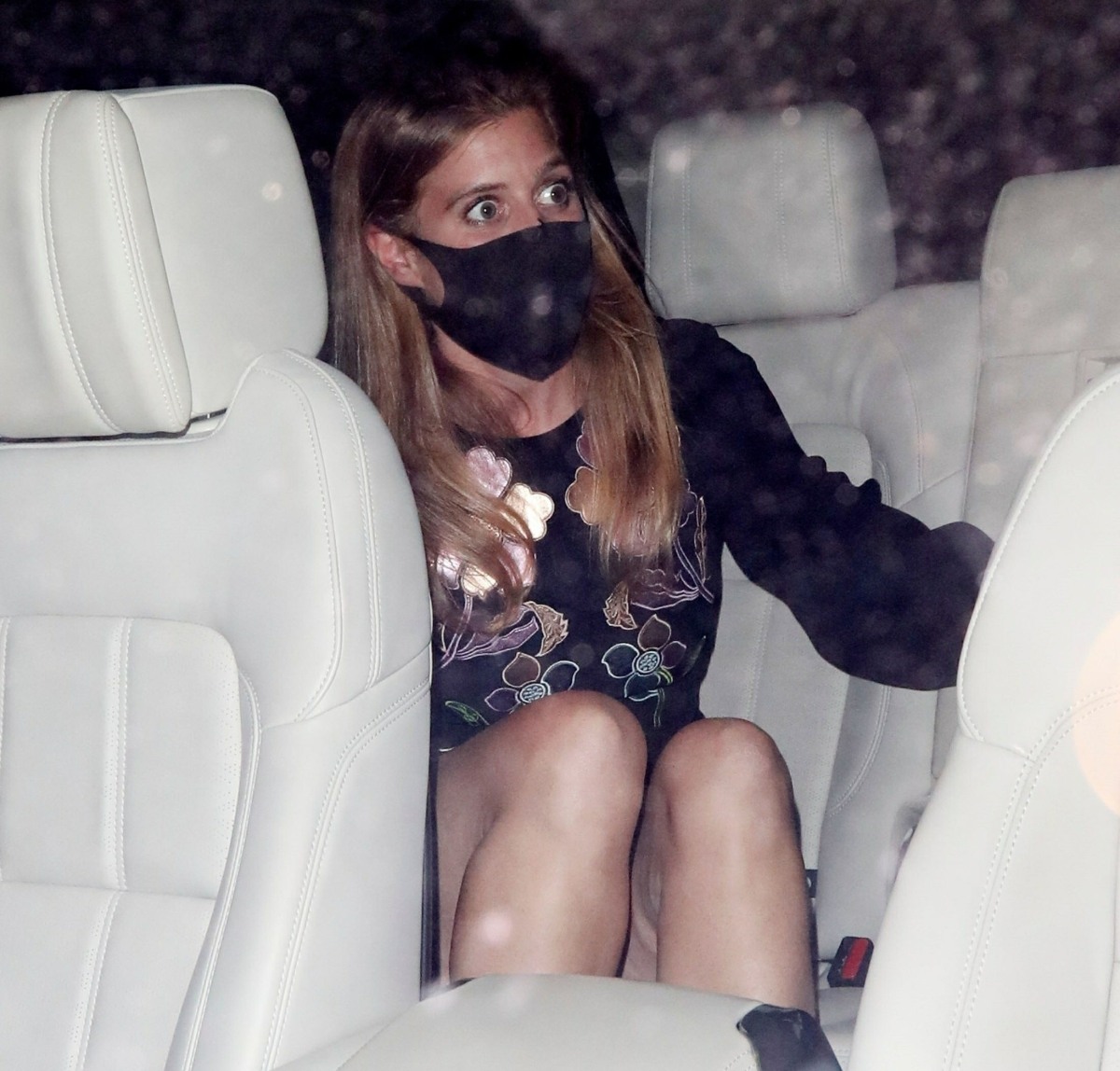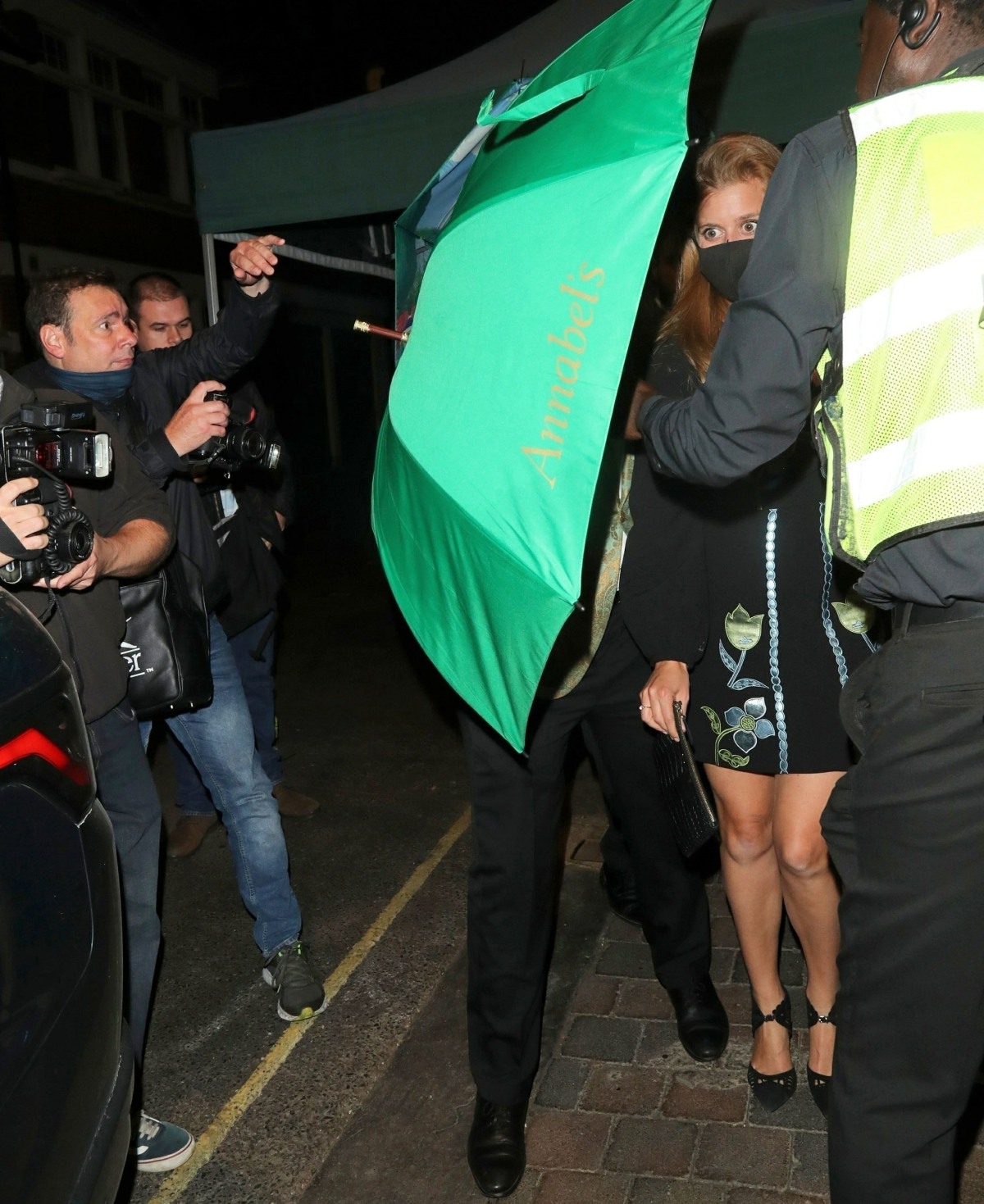 Photos courtesy of Backgrid.