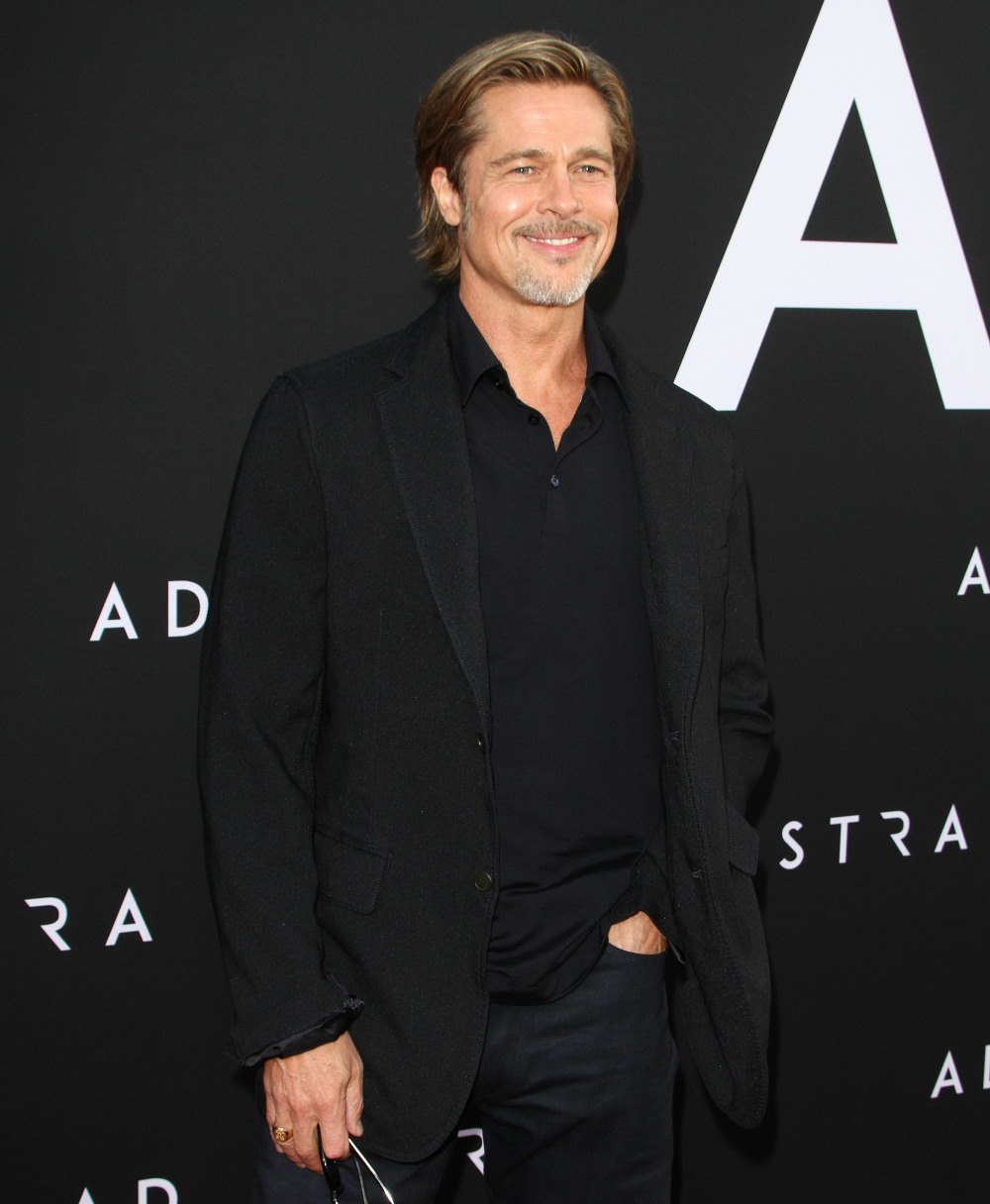 I'm mega-confused by what's happening in Angelina Jolie and Brad Pitt's divorce/custody case this week. Back in August, Angelina's lawyer Samantha Bley DeJean asked the private judge, Judge W. Ouderkirk, to recuse himself or be thrown off the case because of what DeJean called an "untoward" relationship between the judge and Brad Pitt's counsel. Pitt's lawyers were using Ouderkirk's services on other cases and no one disclosed that to DeJean. Plus, Ouderkirk had outright lied about some other cases he had worked on. It seemed like an easy thing to resolve: Ouderkirk should recuse himself. Instead, he fought to stay on the case and now… he is…?
Shut down. Angelina Jolie wasn't successful in removing Judge John W. Ouderkirk from her and Brad Pitt's ongoing divorce. According to court documents obtained by Us Weekly on Friday, October 2, the case is "assigned to Honorable Judge W. Ouderkirk (Ret.) for all purposes." A source later confirmed that Ouderkirk will be presiding over the case as the Maleficent star, 45, and the Fight Club actor, 56, prepare for their custody hearing.

Jolie previously asked for Ouderkirk to step down from her and Pitt's divorce, alleging in August that the judge failed to disclose "ongoing business and professional relationships" with her ex-husband's legal team. At the time, the Once Upon a Time in Hollywood star insisted that there was a "well-documented history" between Ouderkirk and the actors. Ouderkirk, who officiated the Mr. and Mrs. Smith costars' 2014 nuptials, responded to the claims in detail.

"The Objection to my continued service does not change my ability to objectively view and evaluate the evidence presented by both sides and apply the law impartially," he wrote in previous court documents, noting that Jolie had "clearly failed" to prove any form of bias in the case. "Thank you for considering the issues presented affecting the lives of these parties and their children."
Since my law degree is from Dick Wolf University, I would have thought it wasn't simply about DeJean offering "proof of bias," it would be enough to prove that there is the appearance of bias, the appearance of something "untoward" happening. Ouderkirk argued that sure, he lied and misrepresented the business he gets from Pitt's lawyers, but that doesn't mean he's biased. But.. Ouderkirk was not removed. Which I don't get. And isn't he a retired, private judge? So how will he oversee the custody trial? What in the world? Speaking of, Entertainment Tonight had a curious story too:
Brad Pitt is looking to the courts to intervene when it comes to his ongoing custody battle with his ex, Angelina Jolie. The hearing that was set to take place on Monday has been delayed, ET has learned. One of the points planned to be discussed is Pitt's desire for equal joint custody.

"Brad is asking for 50/50 custody to be put in place and stay in place," a source tells ET. "Angelina wants to be fair when it comes to custody. She is very structured with the children. Brad has high hopes [they can] try to make it work because of the importance of co-parenting."

The actors had originally reached a custody agreement in November 2018. However, their agreement faltered when the two could not reach an accord in regards to the private judge they'd sought to adjudicate in their divorce case. The source tells ET, "Brad, for the most part, has been respectful of Angelina's parenting. While he doesn't agree with everything, he knows she loves the kids and wants the best for them. He also knows his love and presence are needed."

The source further states that Pitt has "done everything he can to avoid a court situation" but feels he has been "left with no other choice," if he wants to be allowed more time with his children. "It's important to Brad that the kids don't worry about their parent's current situation and that they don't feel stuck in the middle in any way," the source says. "This is a challenge because of their age, but he's doing what he can. Brad has avoided this court scenario for years, and the last thing he would ever want is for this to have a negative outcome for everyone," the source adds. "This is about getting his time with the children."

Another source tells ET, "No one wants this case over more than Angelina."

Despite some reports that Jolie has dictated the scheduling arrangements in regards to Pitt's custody and visitation time, ET has learned that neither parent has had control of the children's schedule in the past four years. All scheduling has been decided by the courts throughout their custody battle.
Wow, suddenly the tone completely changed in the quotes coming from Brad's team, right? Usually those Pitt "sources" try to make Angelina sound like a deranged harpy who wants Brad's nuts in a vice. Now it's all "Brad just wants to see the kids a bit more, he knows she loves the kids." And suddenly, after four years, we're hearing that the court determined the custodial schedule this whole time! Wow, that was not Team Pitt's story. VERY ODD. This whole tonal shift has thrown me for a loop. And I don't get the judge thing at all.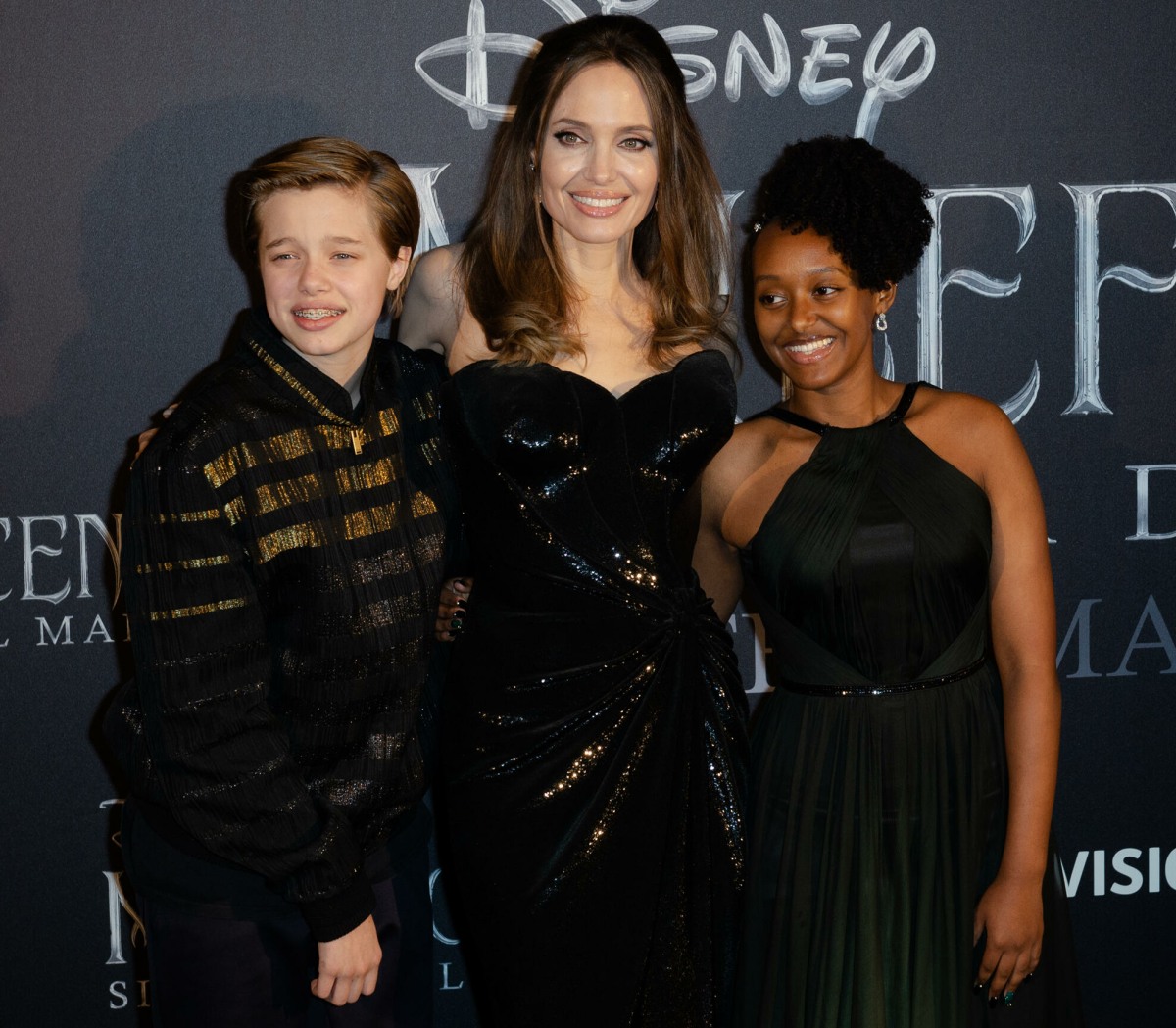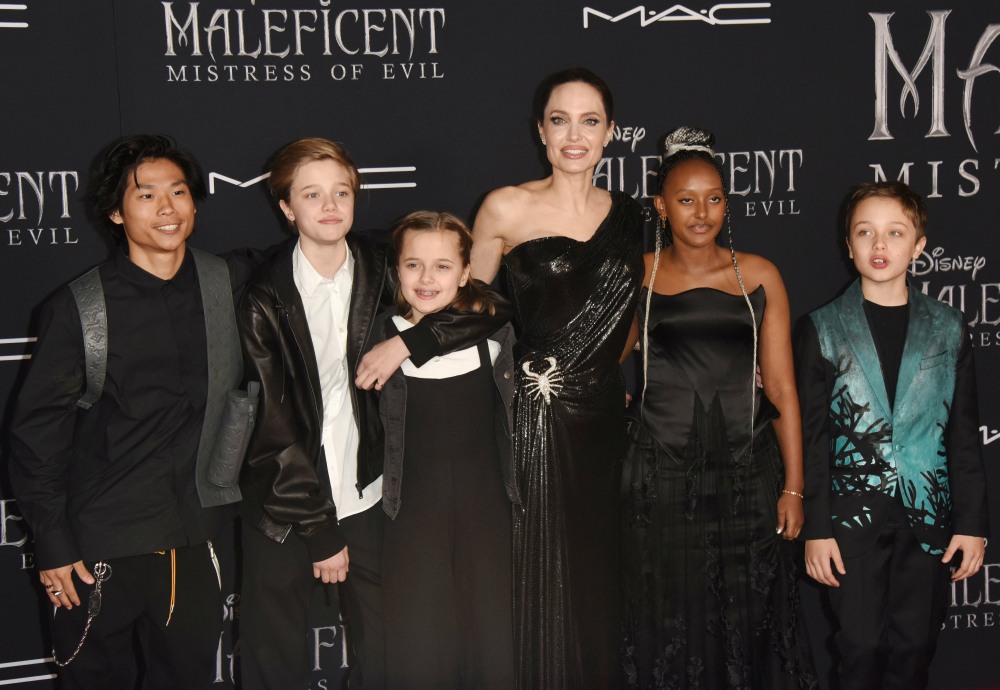 Photos courtesy of WENN.