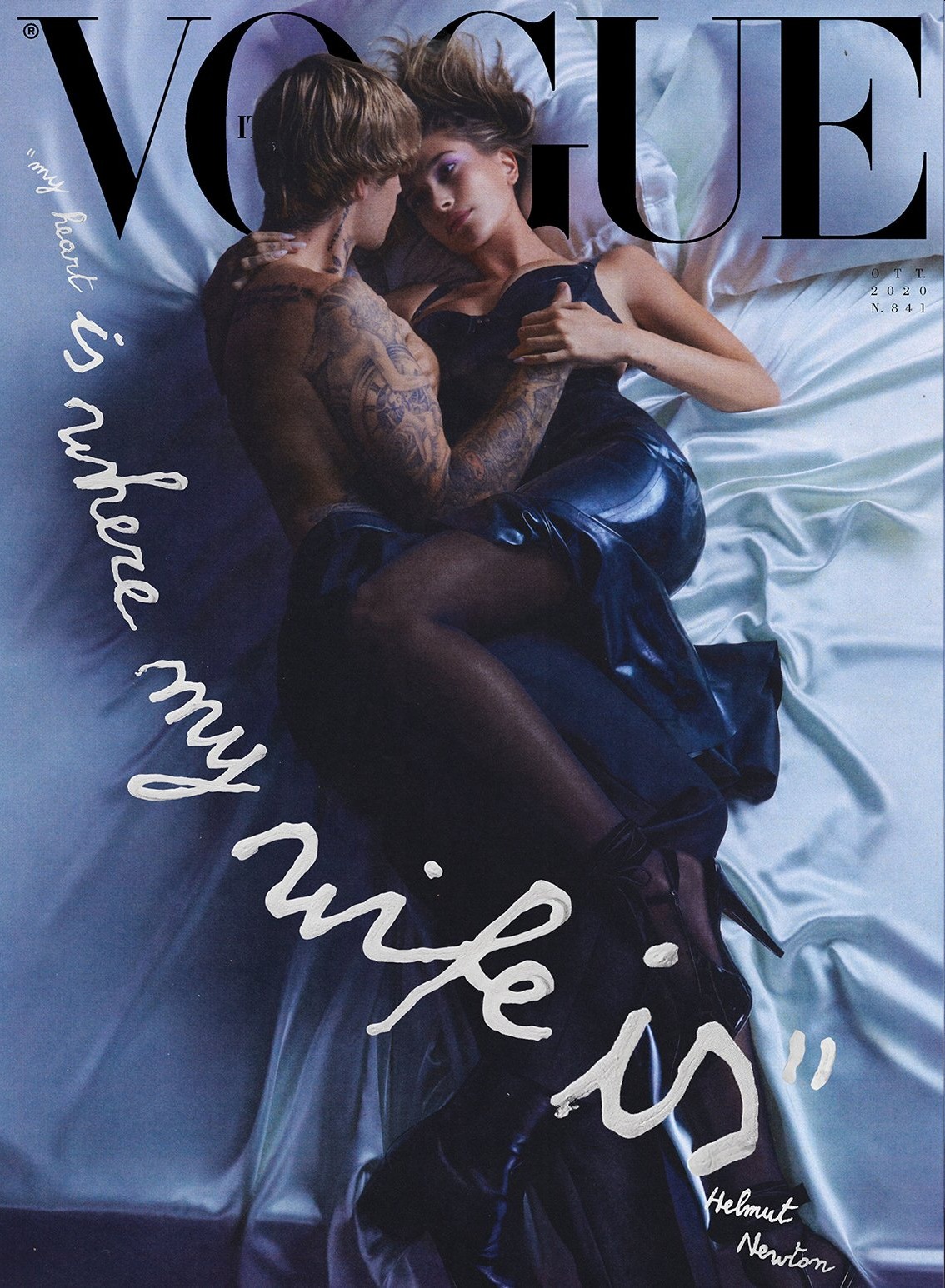 Justin Bieber and Hailey Baldwin have been married for two years. Surprised? I actually had to do the math on that. They got back together in the spring of 2018, he proposed to her quickly, then they had a civil wedding at a courthouse in September 2018. Then they had a big blowout wedding in September 2019. I'll admit it – I didn't think it would last. I thought they would be divorced after the first fight. Either that, or Hailey would get pregnant right away and it would be chaotic. But I'm sort of pleased to see that they are not pregnant and it doesn't appear that they're particularly shambolic either? They took their time to adjust to married life.
To celebrate their own wedding anniversary, they agreed to pose for the October issue of Vogue Italia. Vogue Italia did the shoot as an ode to Helmut Newton's partnership with his wife June. The editorial was shot by Eli Russell Linnetz. And the covers feature quotes from Newton, the photographer who passed away in 2004.
I actually like these photos a lot? The spirit of Helmut Newton is there, but it's not a complete copy of Newton's work. I love how Justin is positioned as "worshiping" Hailey too. Call me crazy, but he adores her. The only thing that bugs me is SHOES ON THE BED. Do not wear shoes on the bed, for the love of God.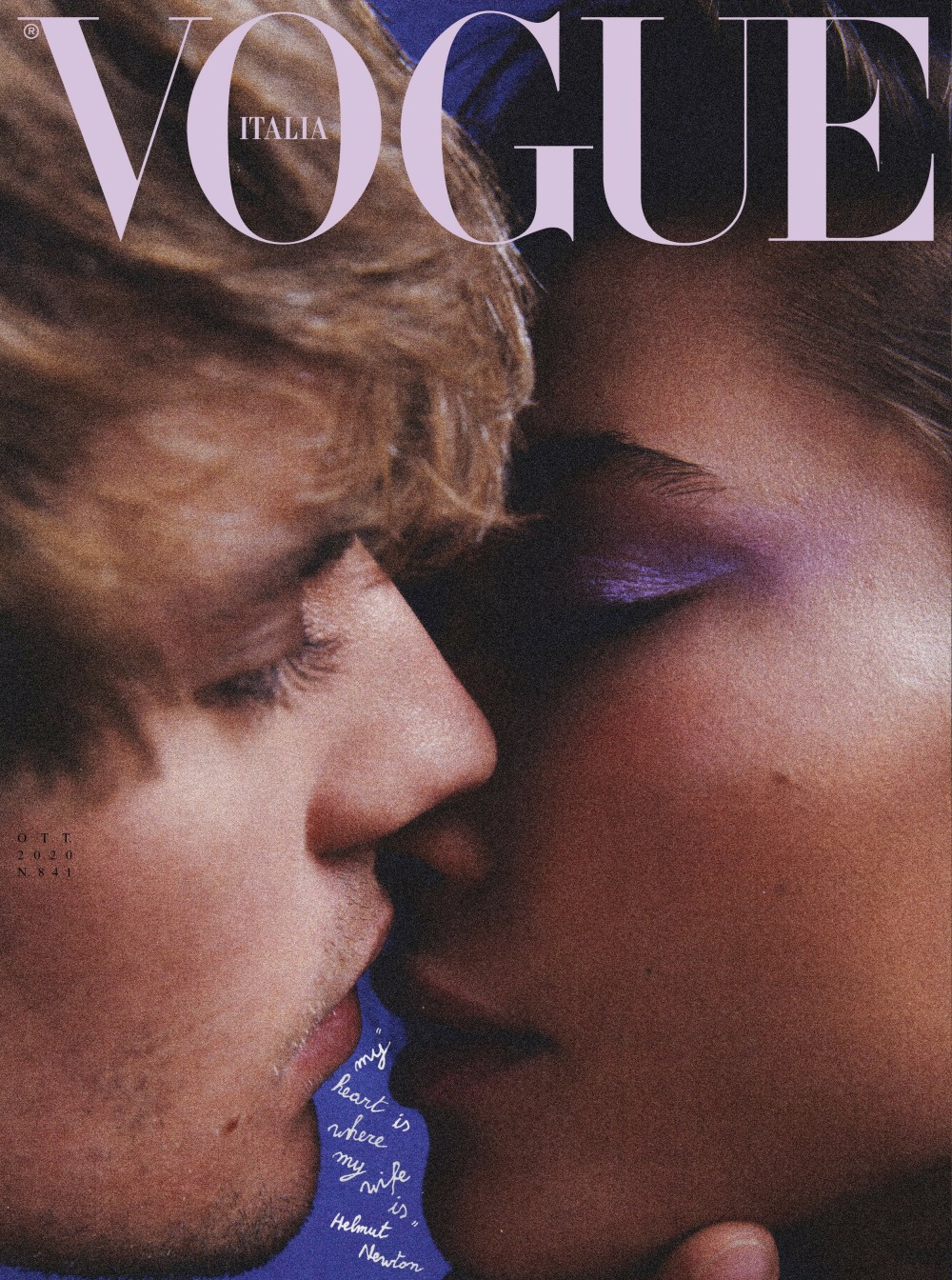 Photos courtesy of Vogue Italia.