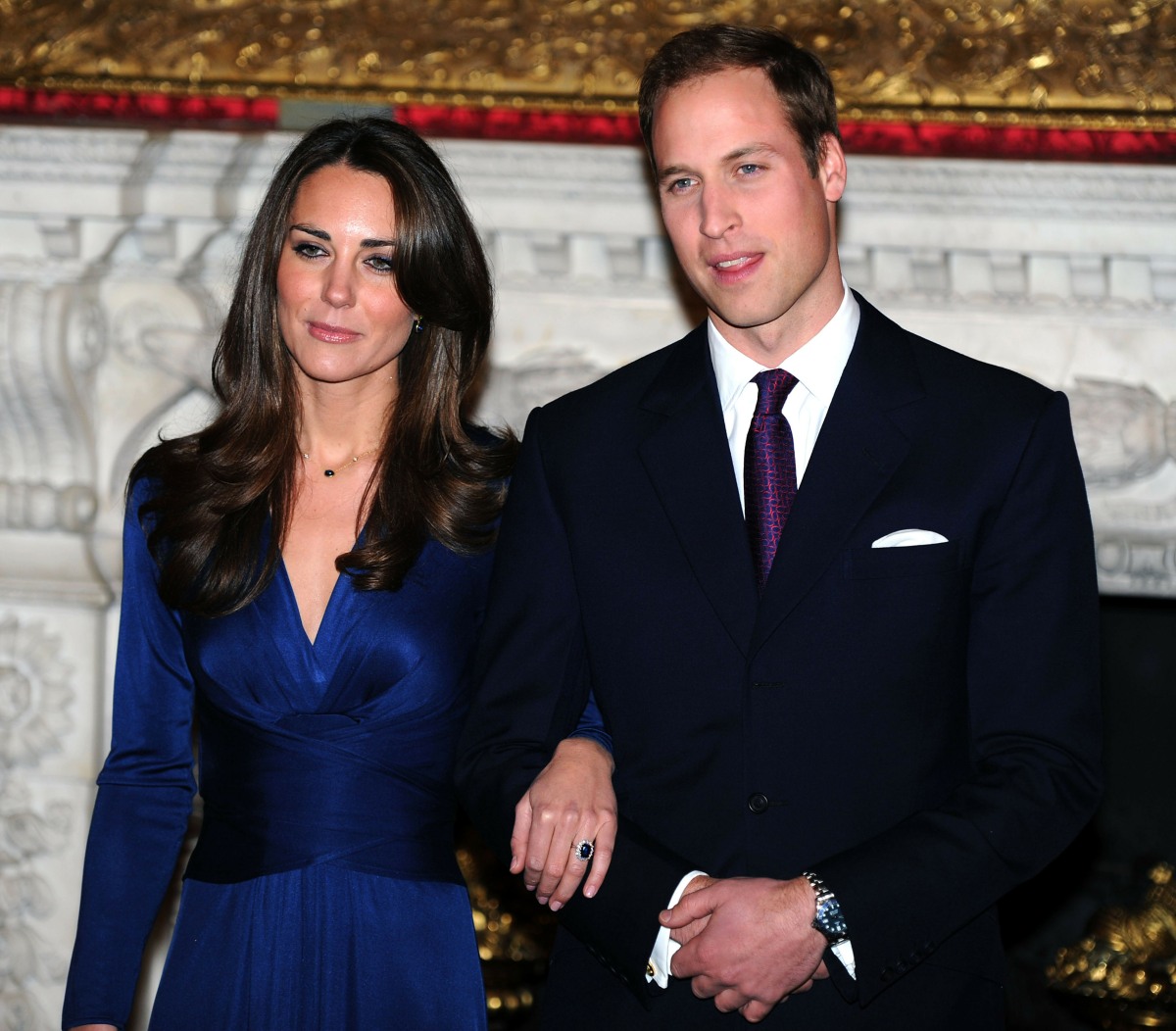 More excerpts from Robert Lacey's Battle of Brothers: William and Harry – The Inside Story of a Family in Tumult in the Daily Mail. As I said, this is the last Daily Mail excerpt and it's all about then-Kate Middleton and Prince William's early years, meaning the first decade they were together, and all of their assorted breakups and more. Lacey borrows heavily from Katie Nicholl's narratives, set out in Nicholl's books, but Lacey does approach things with a more matter-of-fact (dare I say royal-historian) energy. Where Nicholl tended to gloss over W&K's on-and-off relationship status, Lacey does what I've always done: point out just how many times William dumped Kate because he wondered if the grass was greener on the other side. This part of this excerpt also has that 2006 Christmas-invite story.
Refusing the Queen's Christmas invitation in 2006: Pressurising William, however, was not the way to make him change his mind. Indeed, the newly commissioned officer had begun to worry whether he had not found the right girl at the wrong time. His fun­-loving fellow cadets at Sandhurst had demonstrated how much living he still had to do before he settled down. Plus The Spectator had run an article cheekily anointing Kate as 'The Next People's Princess', raising all the old anxieties about his parents' over-rapidly-arranged marriage.

William dithered: William turned to his father and grandmother for guidance. The Queen had grown very fond of Kate, but she told him he shouldn't rush into a commitment — and his father advised the same. In any case, William was enjoying the life of a hard-drinking Army officer. Not for nothing was his new regiment known as the 'Booze and Royals'.

Openly cheating: In 2007, he was spotted in London dancing wildly at various nightclubs and also in Bournemouth, where one of his dancing partners described the experience vividly. 'He has big, manly hands,' reported 18-year-old Anna Ferreira, a glamorous Brazilian brunette. 'And certainly he knows what to do with them. . . I was a little bit drunk myself.'

Dumping Kate: On April 11 that year, Kate excused herself from a meeting at Jigsaw, the fashion store with which she'd recently started working, to take a call from William in a room out of earshot of the other buyers. She shut the door for more than an hour. When she came out, she was single.

Once again, Kate trying to get Will's attention: Guy Pelly proved an unexpected ally, quietly advising her to give his old friend some space. There were soon reports of William's 'ex' being sighted enjoying herself on the London party circuit. Ms Middleton was not going to be seen as defeated. She started heading out for the Thames to practise with an all-female 'Dragon Boat' crew…It was undoubtedly a good cause, but from Kate's point of view, her mission was to convey a very definite message to the world, too — and to one particular person.

No one but Kate wanted William: William had found dating difficult, for a start, when a surprising number of young women from his circle turned him down flat. They could suss out the truth about where his heart lay, even if he himself could not. Suddenly girls from Brazil no longer seemed so glamorous, and the prince missed his family — which by now meant the Middleton family. One pillar of William's year at Sandhurst had been his regular Friday night escapes to Bucklebury, where he could collapse and be mothered by Carole — and also fathered by the quiet and affectionate Michael who, whisper it, could provide a better ear for confidences, on some issues, than Prince Charles.

Getting back together: Small wonder, then, that the phone calls between William and Kate should resume. Then, just ten and a half weeks after the Jigsaw conference-room call, the couple were seen kissing and dancing closely at a party in the prince's barracks in Bovington, Dorset. A friend of the prince's was happy to reveal that 'William hasn't stopped pining for Kate since they split up. He keeps saying she's an amazing girl and the best thing to happen to him.'
Clever argument by Lacey: "William had found dating difficult, for a start, when a surprising number of young women from his circle turned him down flat. They could suss out the truth about where his heart lay, even if he himself could not." Yeah, I'm sure that was the reason! Why would a posh aristocratic girl want to date a future future king… who also has anger issues, a bad personality and a penchant for infidelity? What a catch. I remember the stories at the time too, 2006-07, that William completely threw himself at various artisto girls who wanted nothing to do with him, and it wasn't because they thought he was hung up on Kate. Do you think Catherine, the Duchess of Cambridge would exist today if one of those aristo girls had been up for it back then?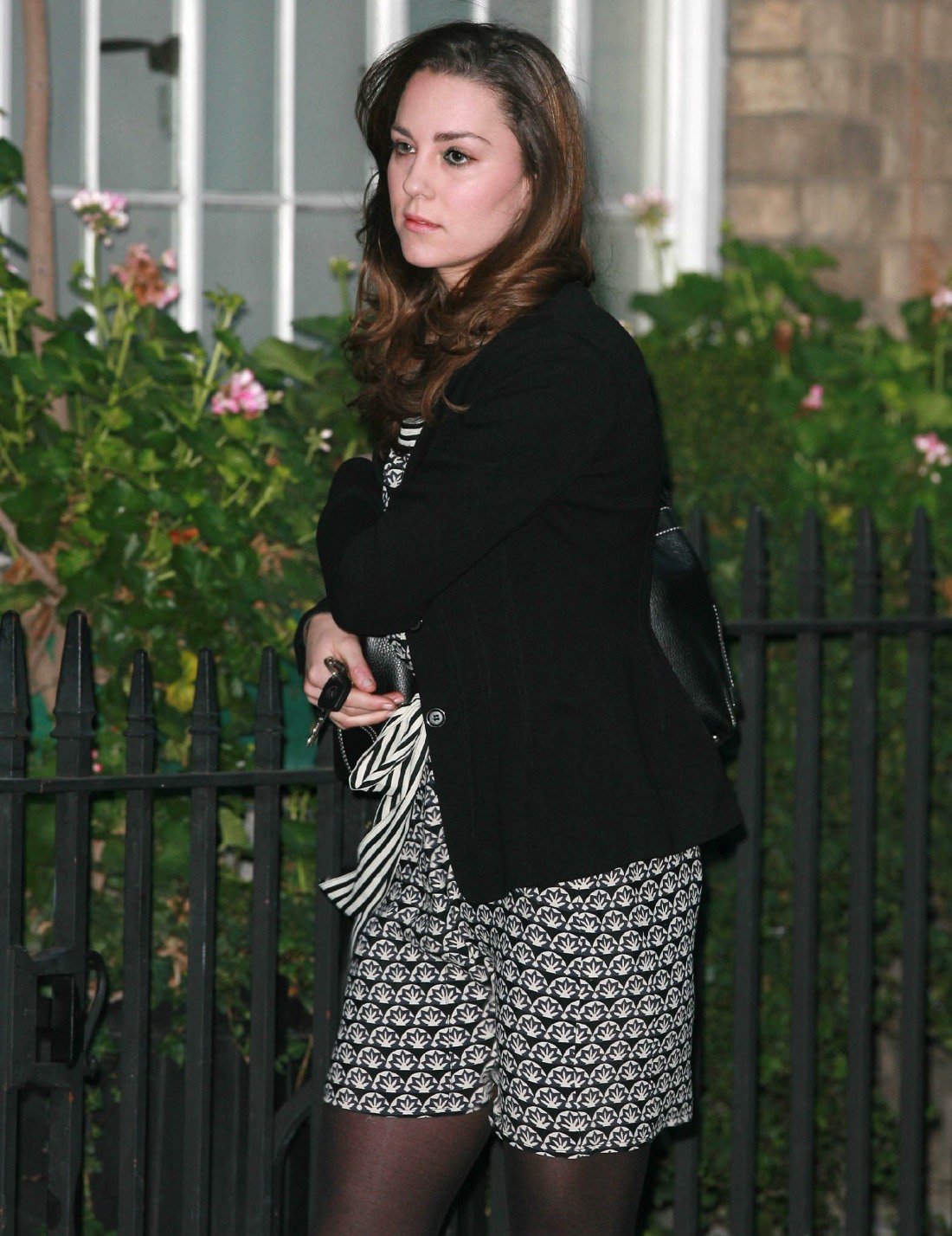 Photos courtesy of WENN.