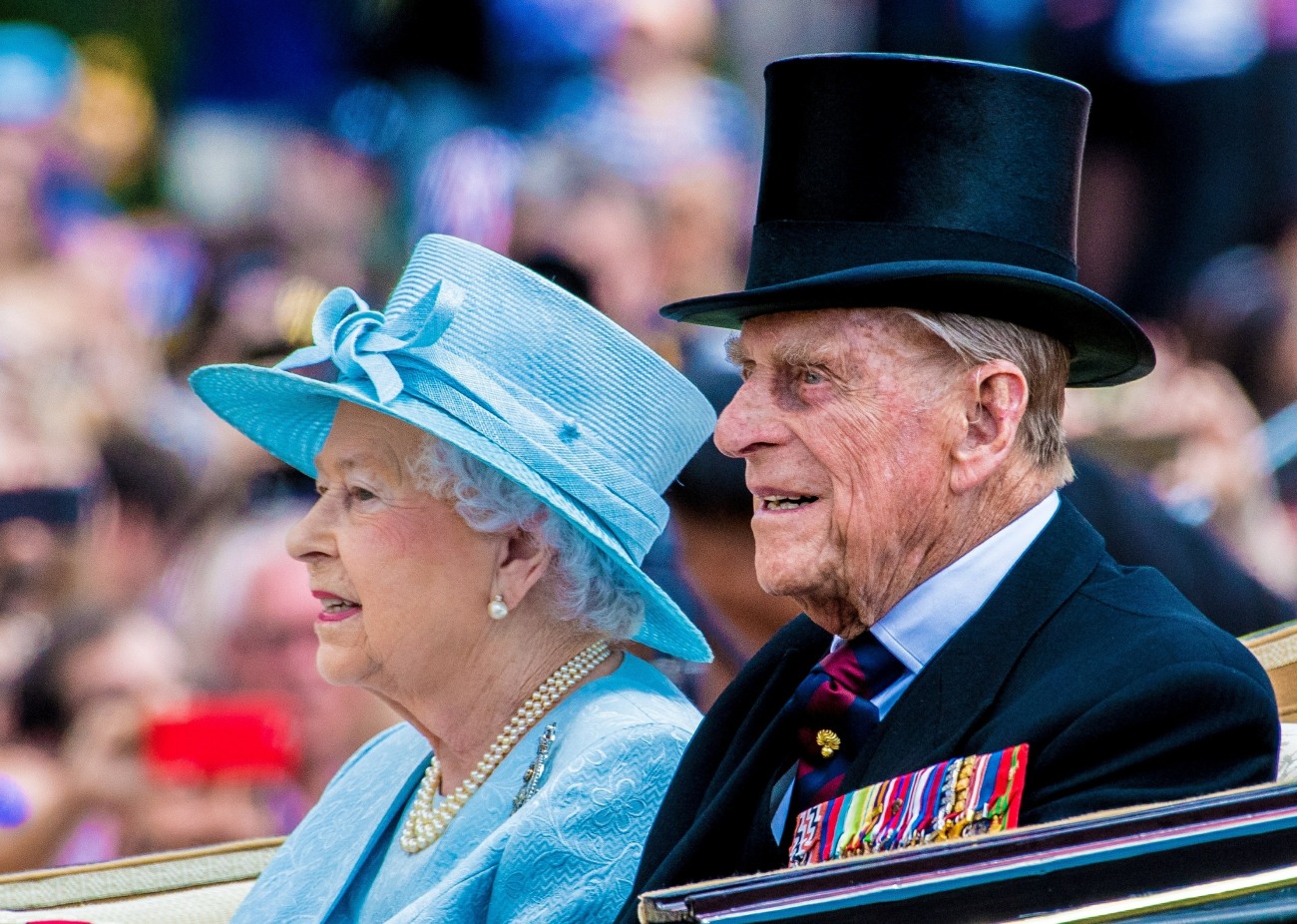 There are always theories and conspiracies going around about why certain stories about the Duke and Duchess of Sussex are blown up to a crazy degree by the media. I tend to believe that the Windsors and the British government use the Sussexes as cover, especially in the case of Prince Andrew. But a curious thing happened last month: the Sussexes were used as cover to hide A LOT of shenanigans involving Queen Elizabeth and Prince Philip. Philip had no interest in traveling to Balmoral over the summer and he apparently threw a massive fit about it. The Queen had to cut her Scottish holiday short and she and Philip went to Wood Farm for several weeks. Now she's back at Windsor Castle, in the bubble, and Philip… did not go with her. He just wants to live at Wood Farm in the company of Penelope Knatchbull. Apparently, the Queen was and is fine with it. But now comes the PR!
The Queen and Prince Philip found their summer break in Balmoral 'a bit tedious' this year, with social distancing rules due to coronavirus making it less enjoyable, a royal expert has claimed. The 94-year-old monarch and the Duke of Edinburgh, 99, spent six weeks at their Aberdeenshire home before cutting their trip short to travel to Sandringham last month. The couple spent a further two weeks on the Norfolk estate before her Her Majesty returned to Windsor Castle on Tuesday – with Philip remaining on Wood Farm, where he usually resides since retiring from public life in 2017.

Writing in the Daily Telegraph, Camilla Tominey told how their move from Scotland to the 'pared-down' Sandringham farmhouse was largely as a result of Balmoral 'becoming a little tiresome without the typical steady stream of visitors'. Despite receiving visits from Princess Anne, the Duke and Duchess of Cambridge and the Wessexes, it 'simply wasn't as enjoyable as usual' because of the Covid-19 restrictions in place.

An insider told Tominey: 'It was a bit tedious at times – not just for the staff, but the royals themselves. Balmoral can sometimes be a little hard going, but coronavirus made things even more difficult. There was quite a lot of time spent sat around, twiddling thumbs.'

The visit saw the Queen's team of staff – nicknamed HMS Bubble – forced to self-isolate for a fortnight before travelling up to the Scottish Highlands, and banned from social activity once in residence. Usual highlights including the annual Ghillies Ball were all cancelled due to the pandemic, meaning they had 'little to occupy themselves while off duty', wrote Tominey.

She added that a further source told how 'everyone got pretty bored' and the Queen and the Duke went to Wood Farm 'simply for a change of scenery, more than anything else'.
What must it be like to be the Queen and believe yourself infallible. To be so set in your ways that you force dozens of staffers to isolate for weeks just so you can… sit around and be bored. Everyone said the Queen should just stay at Windsor but she didn't listen. She just HAD to go to Balmoral in a pandemic for no reason and then she and Philip just had to complain about how it was all so dreadfully boring. Yes, that's definitely the reason! It had nothing to do with Philip being sick of his wife and sick of being moved around and not being able to be Penelope's company. I bet Liz and Phil had some crotchety old-person blow-out fights this summer, my God.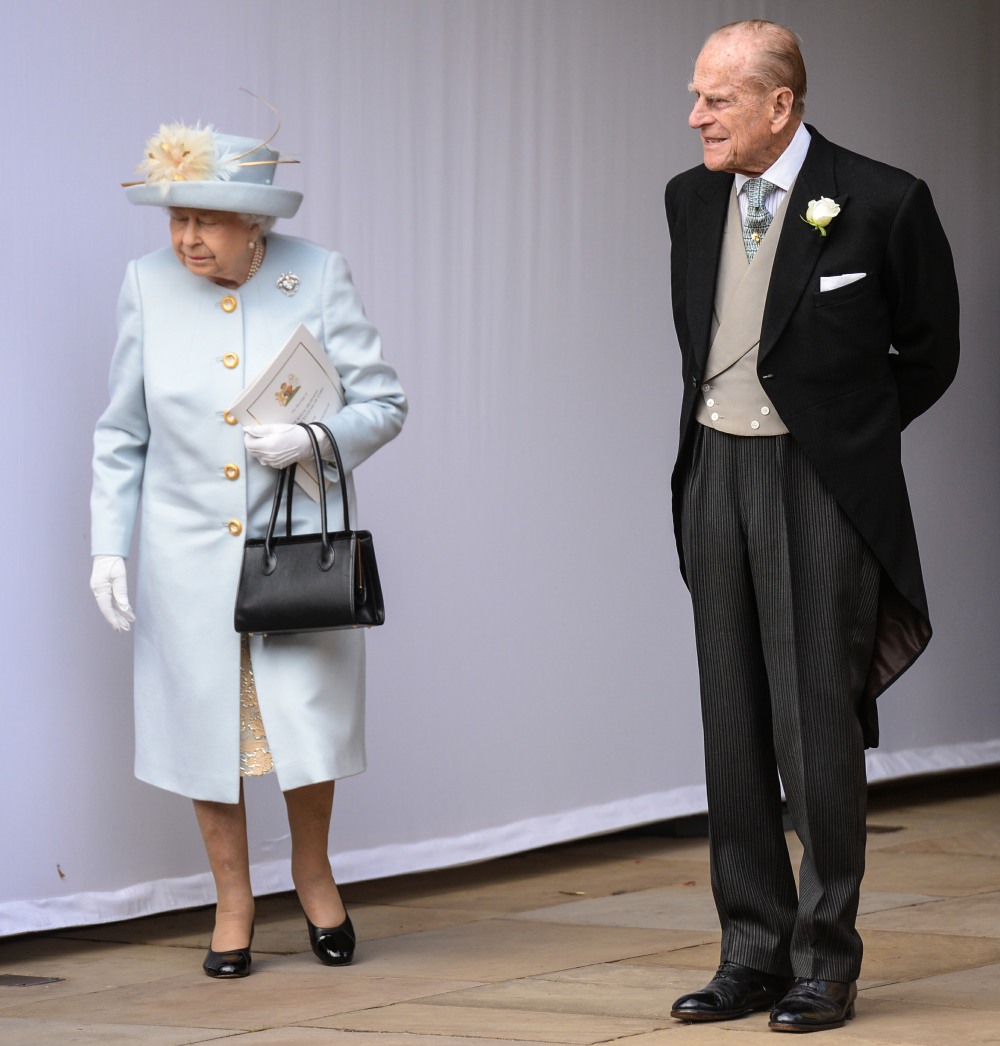 Photos courtesy of WENN, Avalon Red and Backgrid.