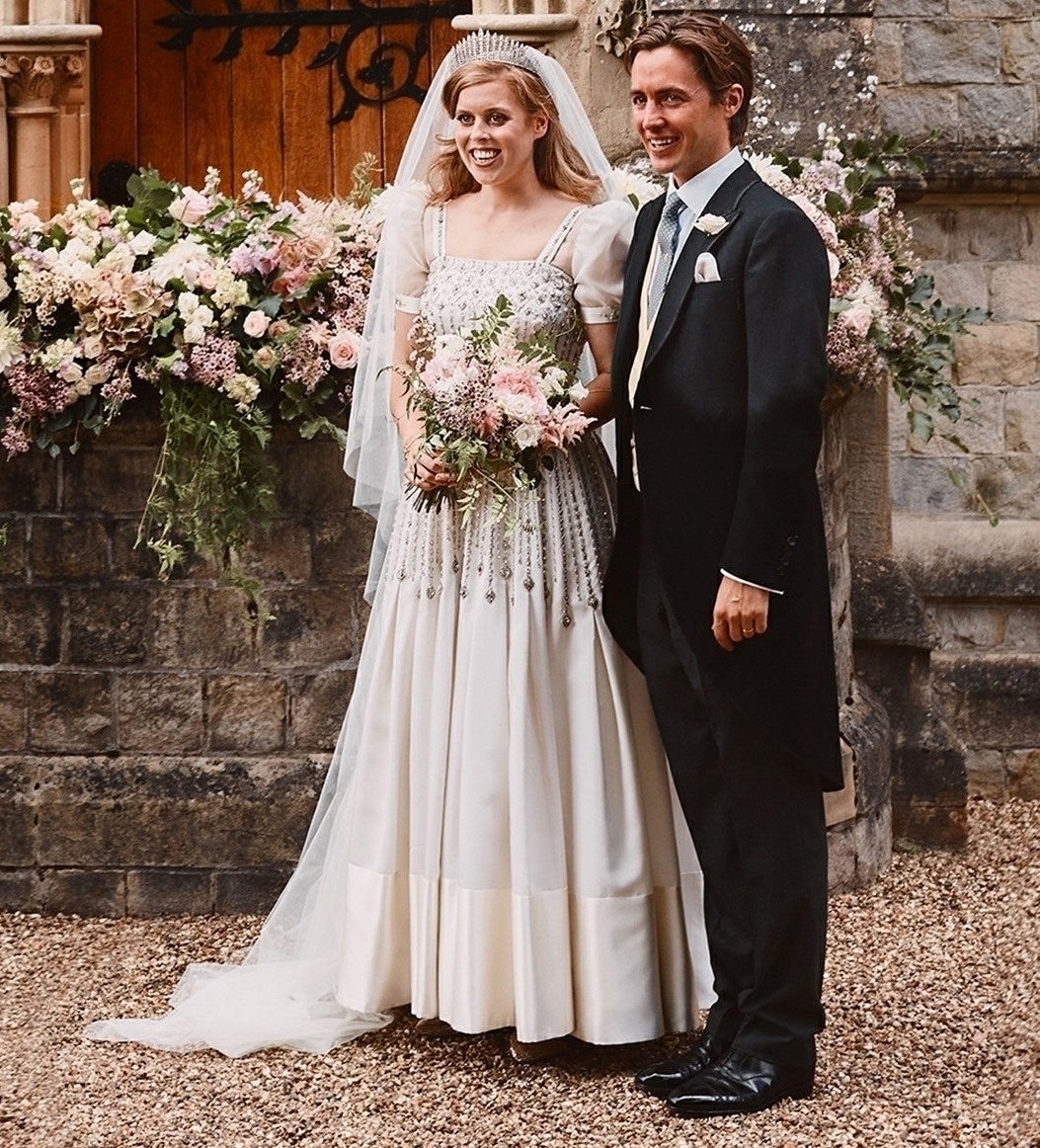 Edoardo Mapelli Mozzi married Princess Beatrice of York in mid-July. They had a small, socially-distanced wedding in Windsor, with only a handful of people in attendance, including their parents, Bea's sister Eugenie, the Queen and Prince Philip, and Edo's young son. The vibe about Beatrice and Edo is still rather strange to me, especially given the weirdness of the start of their relationship. He was going to marry Dara, the mother of his young child, until he connected with Beatrice and then suddenly dumped Dara and got super-serious with Bea almost immediately. Edo and Dara still co-parent and work together in some ways. I guess I've just never gotten a read on Edo over the past few years. I can't figure out his motives, because I don't believe his motivation was "falling head over heels in love with Beatrice."
So, I came into this interview thinking Edo is kind of a shady, secretive figure. What kind of person is he? Is he full-on posh? Is he an intellectual? Is he a con artist? I still don't know. But I guess I have a better idea of him now, because he agreed to this Financial Times' profile in The Aesthete column in the first place. The profile is all about where he eats, what art he enjoys, how well-traveled he is, and his work as some kind of top real estate guy. Hm. Some highlights:
His style: My personal style signifier is a blue suit. I buy both ready-to-wear and bespoke from different companies, but most recently from the new Hackett store at 14 Savile Row. I wear them with a white grandad collar shirt [from Officine Générale] and CQP trainers from Stockholm, which I own in multiple colours. It's my work uniform. I don't have to think about what to wear in the morning. I just put them on and off I go.

His family owns a place in Kenya? My favourite view in the world is the one from our eco lodge in Lamu, Kenya. There's 12km of beach in front of the house that changes every day beyond recognition. Some days the tide can go out by a mile and on others there are huge waves. There are no lights at night but as you're on the equator, there are billions and billions of stars in the sky and everything is lit by the moon. We say "no shoes, no news". There's no 3G and no electricity at the Lamu house, all our energy comes from solar and our water from our own well. I arrive there, sleep for two days and then my brain starts to get creative again.

The best advice: The best property advice I've ever been given is that there are no shortcuts and quality is everything. In short, do it once and do it well.

What he's reading: The best book I've read in the past year is How to Raise Successful People by Esther Wojcicki. She has three accomplished daughters: one is the CEO of YouTube, the other is the co-founder and CEO of 23andMe, and the third is a top anthropologist and epidemiologist. There is nothing more important than raising and educating our kids and doing it well and she achieved this using the word TRICK: T for trust, R for respect, I for independence, C for collaboration and K for kindness. It's great advice offered in an unpatronising way.

The best gift given: The best gift I've ever given is a bronze figurative sculpture, which I commissioned from my stepfather, the sculptor David Williams-Ellis, for my wife's birthday last year. His studio is next to my mother's house so we'd see him in there every day covered in clay. It's so special for us to have a piece of his work in our home.

The best gift received: And the best one I've received was four cases of wine, which was a christening present from my godfathers when I was a baby. It started a love affair with wine, and I have been trading it ever since. From those four cases I am now sitting on a very interesting collection, predominantly Bordeaux (although I tend to drink Burgundy). But the joy for me is about understanding the vineyards and the process.

Cufflink collection: I have a collection of cufflinks that were left to me by my first stepfather [Christopher Shale] when he died and when I put them on in the morning, they make me smile. It's so nice to be able to think of him every single day.

A little ad for Casamigos: In my fridge you'll always find a bottle of tequila [Casamigos Reposado] and smoked salmon. Why the tequila? Well, that's obvious, but I always have salmon from Secret Smokehouse because it's easy when you've been working all day and you just want to grab something healthy.

His favorite room: My favourite room in my house is the kitchen. I've fallen in love with cooking again. It's been the epicentre of our family life and we come together for every meal. We are lucky enough to have a small vegetable garden and we cook seasonally. Even my son has got involved.
So, let's summarize… Edoardo Mapelli Mozzi is an Italian nobleman and real estate guy with million-dollar properties he's selling or developing around Europe, his family owns a lot of property too, he's well-traveled and well-connected, he reads parenting books, he shills for Casamigos, he's a dandy, he was close to his deceased stepfather and he's close to his current stepfather, he cooks and he enjoys the finer things in life. And then he dumped his baby-mama for a princess (and the daughter of a rapist/human trafficker) and now they're going to live in a small cottage in the Kensington Palace complex and they'll live happily ever after. I don't know. Something just doesn't add up here.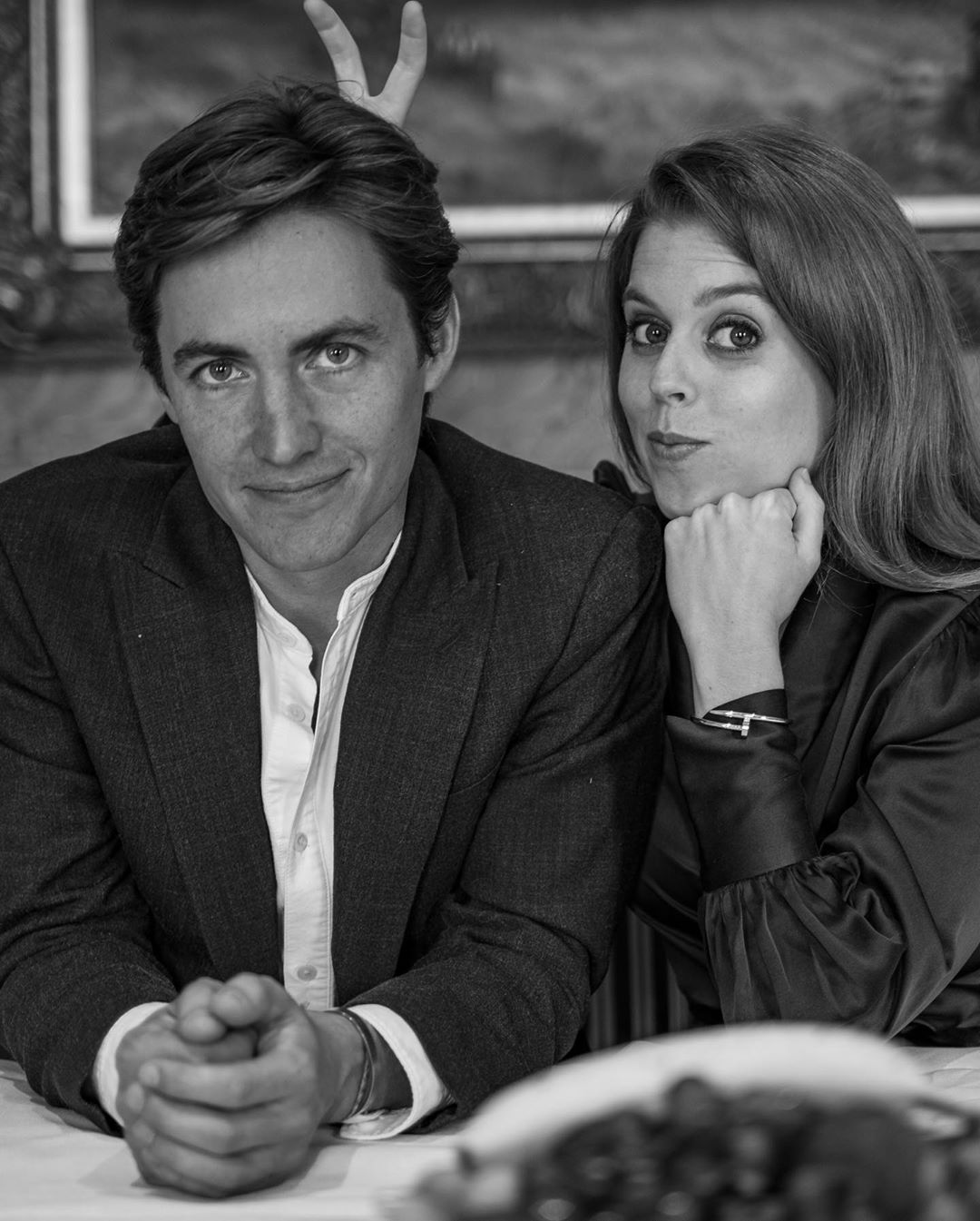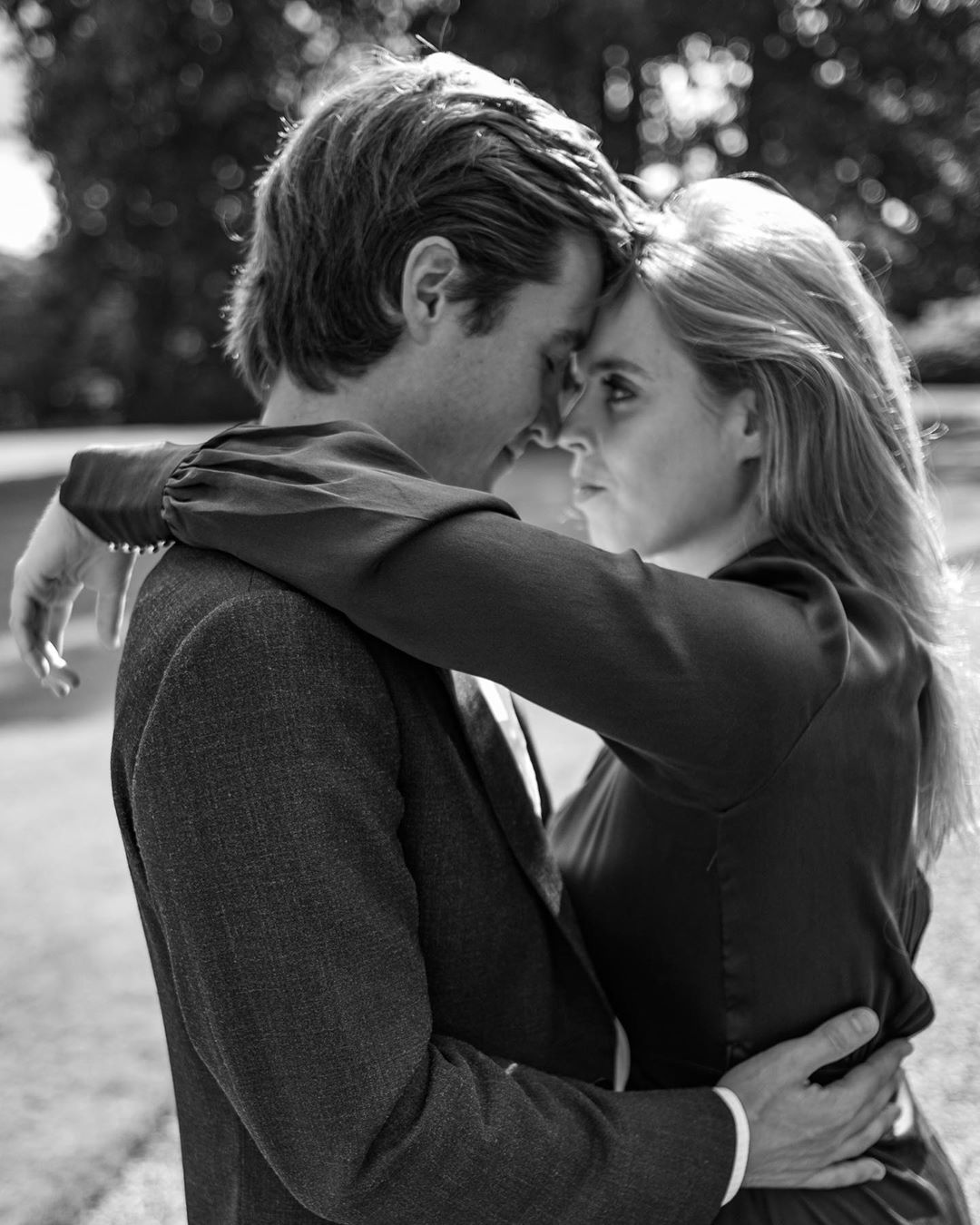 Photos courtesy of Backgrid, social media, Buckingham Palace.