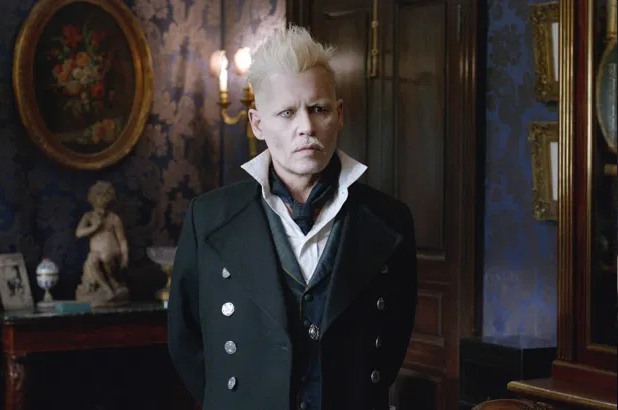 Monday, November 2nd was when Johnny Depp lost his libel lawsuit against The Sun. The Sun – and columnist Dan Wootton – had referred to Depp as a "wife beater" in a story about JK Rowling, the Fantastic Beasts franchise and, of course, Depp's divorce from Amber Heard. Post-divorce, Depp went on a suing spree and there's at least one outstanding lawsuit still happening. But Depp lost the libel suit – the judge found evidence that Depp was, in fact, a wife beater. It was vindication for Amber and for a lot of women who rightly felt like Depp physically and emotionally abused Amber pre-divorce, and then post-divorce, he continued to abuse her financially and beyond. Lost in the immediate reactions to the verdict was the fact that the original article was actually about whether JK Rowling should ask Depp to step away from the Fantastic Beasts franchise. Days later, there was some discussion about that, but only as a side-issue. Now it's a bigger deal though:
Johnny Depp has announced that he's agreed to step down from the villainous role of Grindelwald in the Fantastic Beasts film franchise days after losing his libel case in the U.K. The actor says the film's studio, Warner Bros., asked him to resign from the part and that he agreed to do so.

"In light of recent events, I would like to make the following short statement," Depp wrote on Instagram Friday. "Firstly, I'd like to thank everybody who has gifted me with their support and loyalty. I have been humbled and moved by your many messages of love and concern, particularly over the last few days. I wish to let you know that I have been asked to resign by Warner Bros. from my role as Grindelwald in Fantastic Beasts and I have respected and agreed to that request."

"Finally, I wish to say this. The surreal judgement of the court in the U.K. will not change my fight to tell the truth and I confirm that I plan to appeal," Depp concluded. "My resolve remains strong and I intend to prove that the allegations against me are false. My life and career will not be defined by this moment in time."

Depp first played Grindelwald in the 2016 Harry Potter spinoff film Fantastic Beasts and Where to Find Them. He reprised his role in the 2018 sequel Fantastic Beasts: The Crimes of Grindelwald and was set to play the villain in the third follow-up, Fantastic Beasts and Where to Find Them 3. In 2017, writer J.K. Rowling vehemently defended Depp and his casting in the franchise. According to Variety, Warner Bros. confirmed it will recast Depp's role before the third installment debuts in theaters in 2022. The franchise is intended to comprise five films.
I hate that he got to be the one announcing it, but at least he was drowning in self-pity as he announced that he was f–king fired. Fired from a franchise which he should have been fired from years ago, let's be real. Rowling was obsessed with caping for his abuser ass for some reason, and I have to think that this was not HER call. This was the studio's call and it was likely presented to both Rowling and Depp as the only option for both of them. I would have loved to be a fly on the wall for that tantrum from both of them.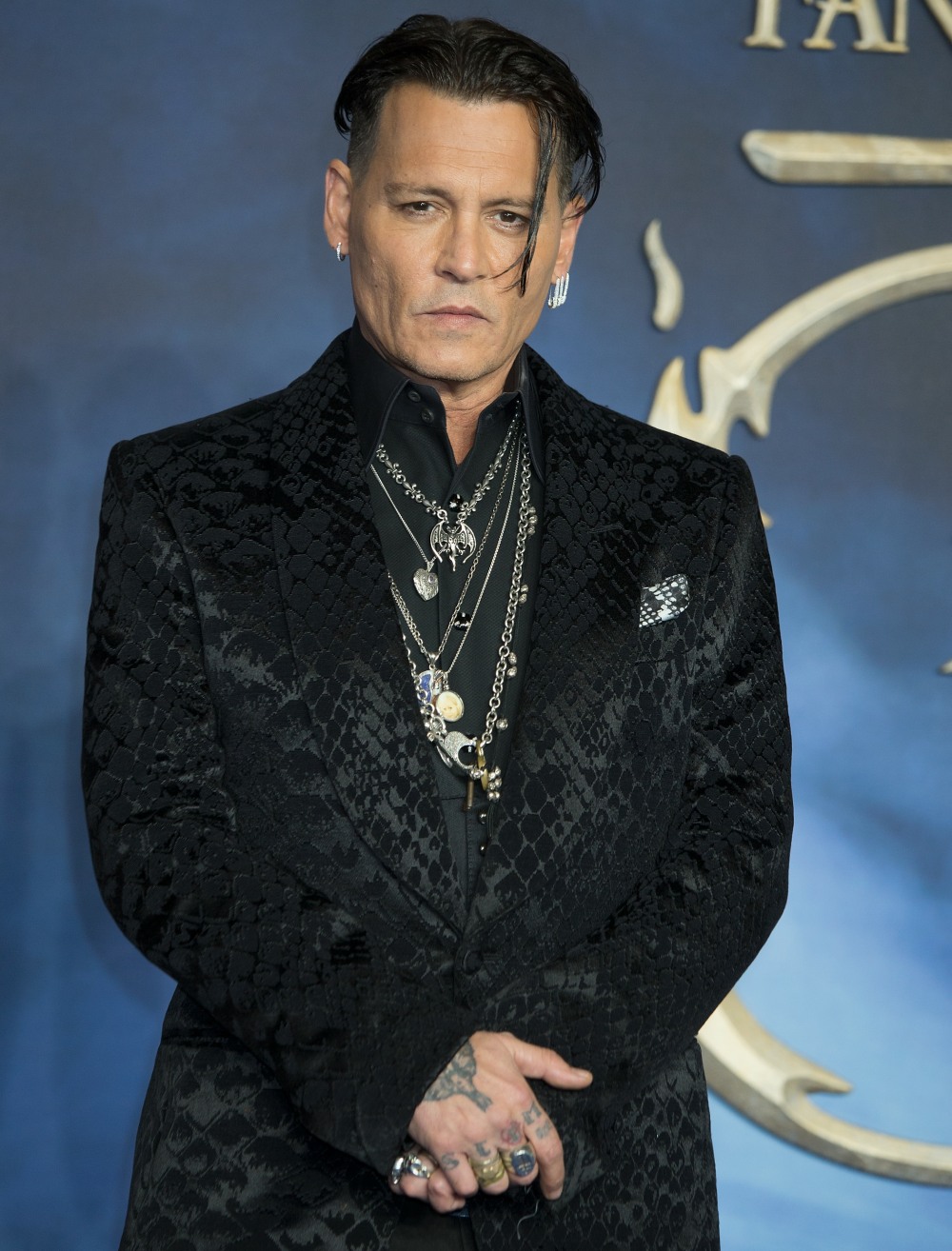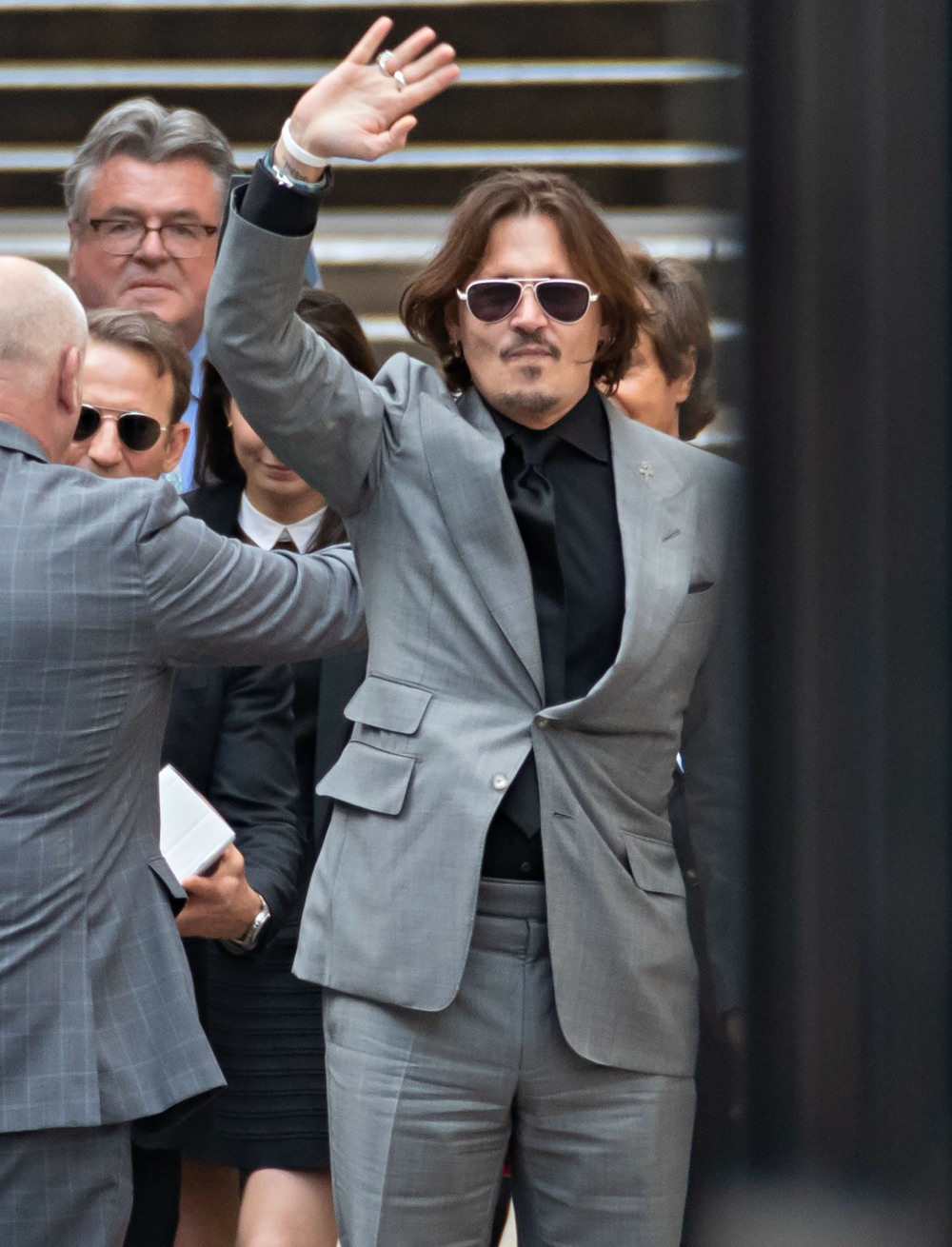 Photos courtesy of WENN, Backgrid, Warner Bros.