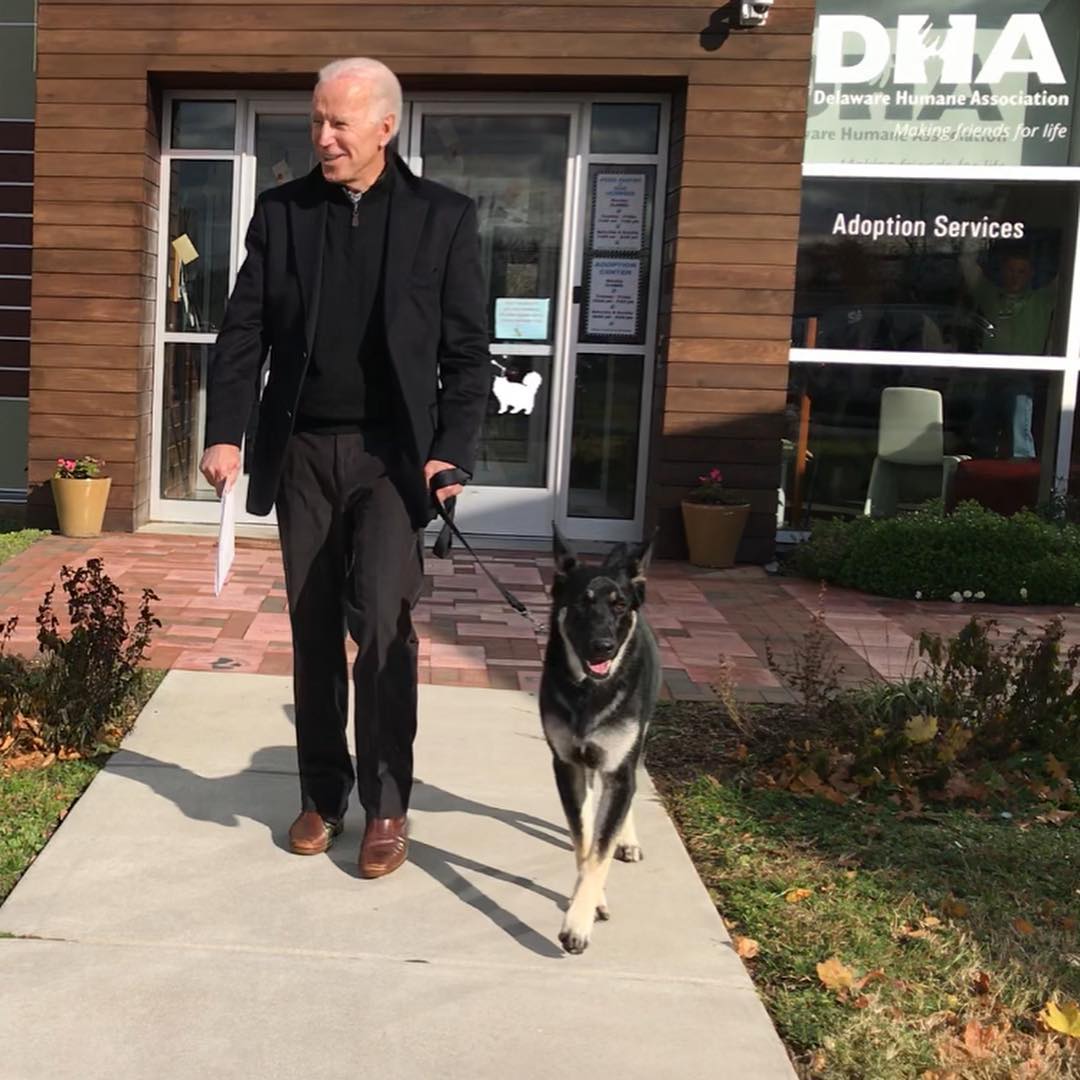 I remember covering Joe Biden adopting a rescue German Shepherd in 2018. Little did I know at the time that Major Biden would be moving into the White House in just a few short years! Handsome Joe and Dr. Jill adopted their first German Shepherd in 2008-09, when the Obama-Biden ticket won the 2008 election. That puppy's name is Champ, and Champ is still a good dog. But in 2018, Ashley Biden (Jill and Joe's daughter) heard of a litter of German Shepherd puppies up for fostering and adoption at a Delaware Humane Society, and she convinced her parents to foster, then adopt one of them. That puppy is Major. So Major will be the first rescue dog in the White House. Apparently, all of the previous First Puppies were dogs purchased from breeders or maybe even gifts.
Donald Trump was the first president in decades to not have a dog or any kind of animal. It's because he's a psycho who hates people and animals. People have been rejoicing for so many reasons about the Biden-Harris administration, and this is one of those reasons: we get dogs back in the White House!!
As for Kamala Harris and Second Gentleman Doug, apparently they don't have any dogs or cats right now, which isn't surprising considering that Kamala was probably traveling back and forth between California and DC for the past four years, not to mention all of the travel for the campaign. Now that life is more stable and the Harris-Emhoffs will be moving into the Naval Observatory, I really hope they get a pet! They don't *have* to get a dog, although apparently Kamala really loves dogs. SO GET A DOG!!
This is Major and Champ. They are the dogs of @JoeBiden and @DrBiden. Champ has already been to the White House, but Major hasn't yet. Champ can't wait to show him around. Both 14/10 would be an honor to pet pic.twitter.com/Zwqmx7X6FB

— WeRateDogs® (@dog_rates) November 7, 2020
Let's put dogs back in the White House. pic.twitter.com/7pBihksfXT

— Joe Biden (@JoeBiden) November 1, 2020
Joe Biden's German Shepard, Major, will make history as the first rescue dog to live in the White House. 🙌 https://t.co/blsuiZLbBg pic.twitter.com/yPLbTVZDvR

— People (@people) November 7, 2020
Meet the new first dogs of the White House, Major and Champ Biden! The two German Shepherds will be the first dogs to reside at the White House in four years. https://t.co/Qh9Yq3TpPN pic.twitter.com/j9I6Oz4Vxz

— NBC Bay Area (@nbcbayarea) November 8, 2020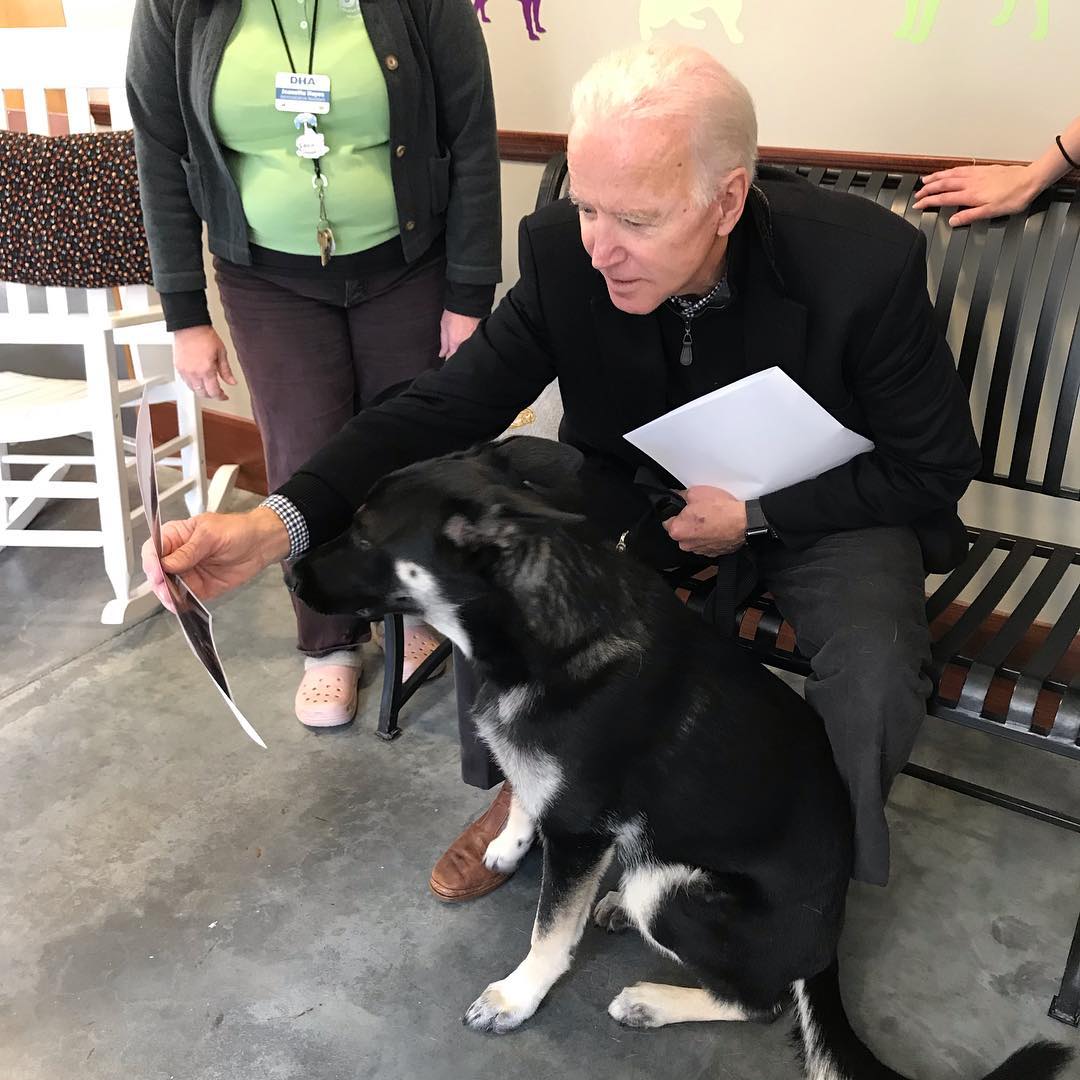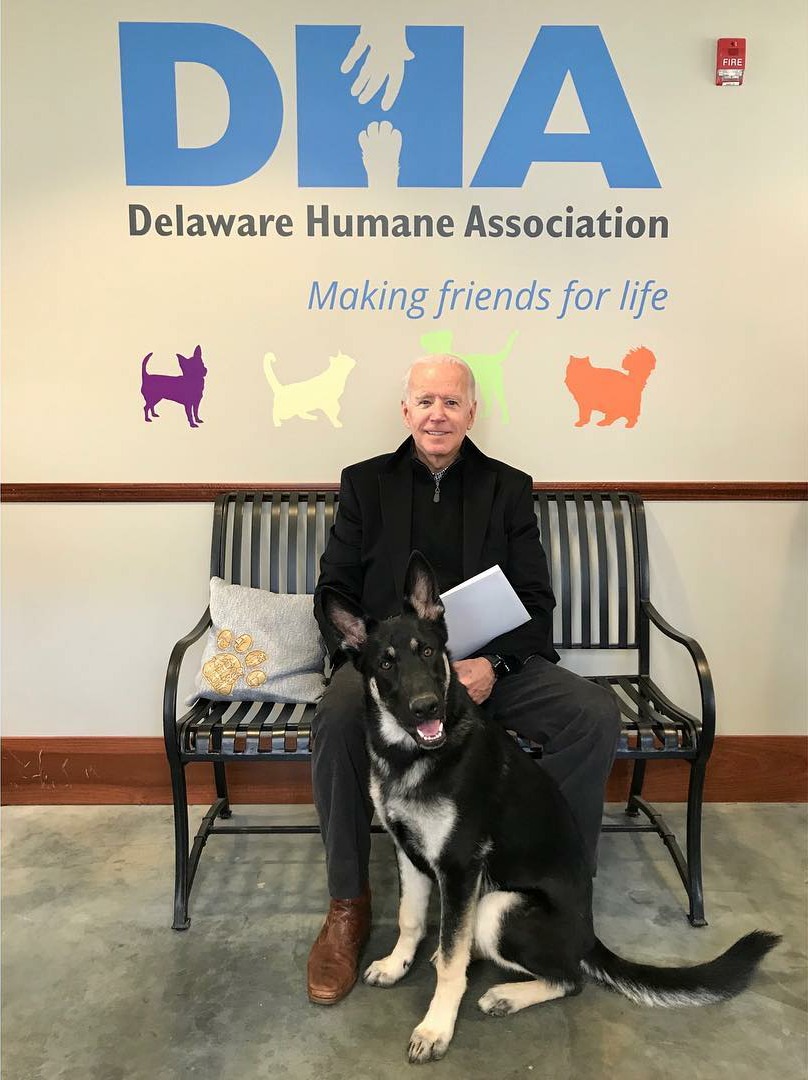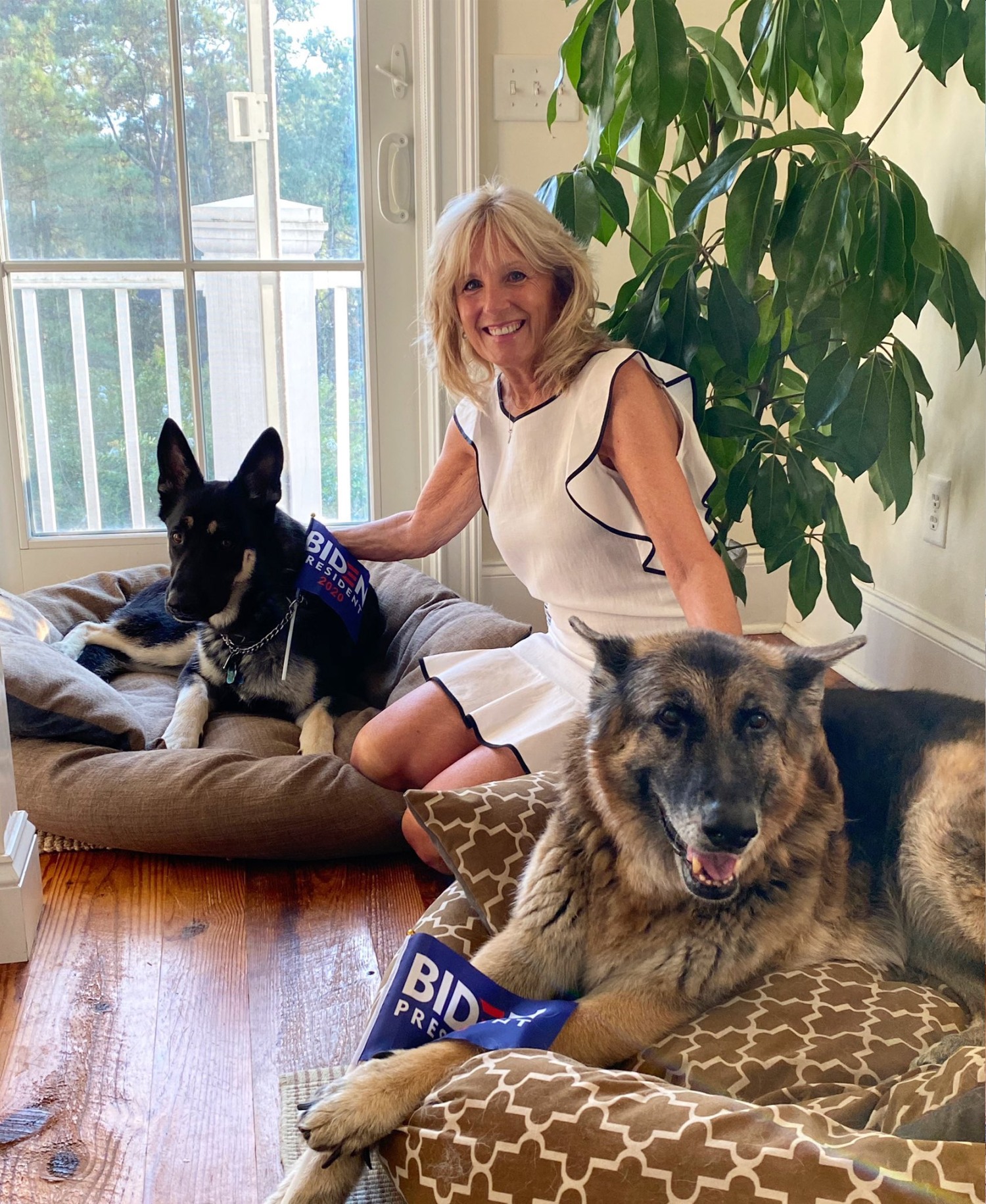 Photos courtesy of the Delaware Humane Society's social media, the Bidens' social media.