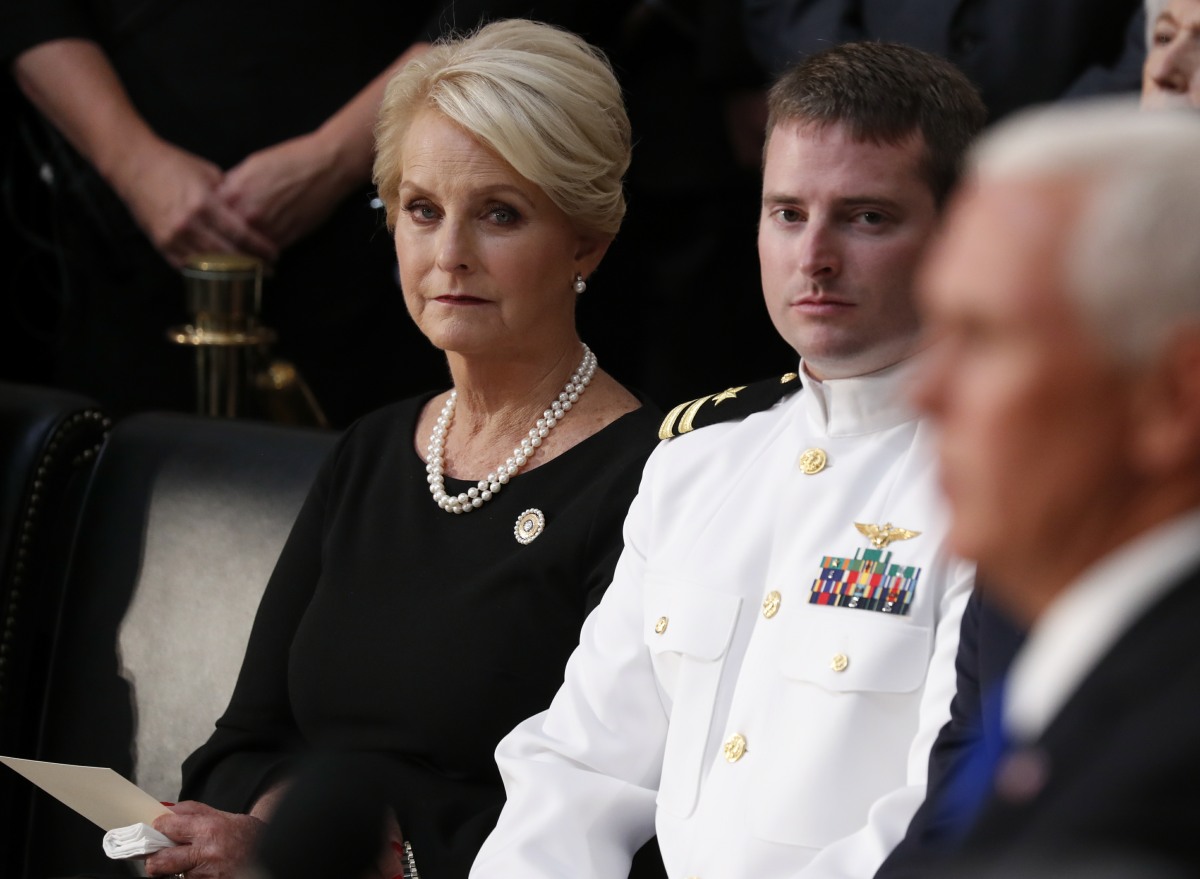 How much credit should we give to Cindy McCain and the ghost of John McCain? Cindy McCain made her endorsement of Joe Biden count. She recorded a voiceover for a Biden campaign ad, and she made it known throughout Arizona that swing voters and Republicans should feel fine about voting for Biden. On Election Night, it was said that the Trump "victory" party basically ended when Fox News called Arizona for Biden. While the margin of Biden's victory in Arizona has narrowed, most media outlets called the state for him days ago. And the Trump campaign is currently suing the state and claiming that lawful military voters shouldn't have a vote. It's all kind of absurd. But here we are. Anyway, Cindy basically went on a victory tour, and she was on The View yesterday:
One former adviser to John McCain described President Donald Trump's re-election loss in Arizona as the late senator's possible "revenge," but McCain's widow says the unseated president has no one to blame but himself.

"What I think happened was not just my husband's influence, but this administration has done so poorly on so many different things," Cindy McCain said during an appearance on The View on Monday. "To start, with the pandemic, the military, leaving our allies on the battlefield, pulling out of treaties," she said, listing off criticisms of the Trump administration. "All of those things combined, I think, made most people want to vote for [President-elect Joe] Biden."

Biden, 77, is leading Trump, 74, by about 15,000 votes in the traditionally Republican state, according to the Associated Press.
LOL. The final knife in Trump's back, delivered by John McCain's widow. She's right though: Trump has no one to blame but himself, which is probably why he's hiding in his lil' baby bunker and running through his supply of emergency cheeseburgers. She's also said in a few interviews this week that she hopes Trump concedes and shows some kind of grace as a loser. But I doubt that will happen!
Meanwhile, President-Elect Joe Biden has already shown his appreciation for his dear friend's widow – Biden has appointed Cindy to the board of his presidential transition team. It's mostly an advisory board, it's not like Cindy McCain will be in charge of figuring out who will be appointed the Secretary of Defense (although I'm sure she'll have some thoughts). It's just one way the new president is thanking the McCains.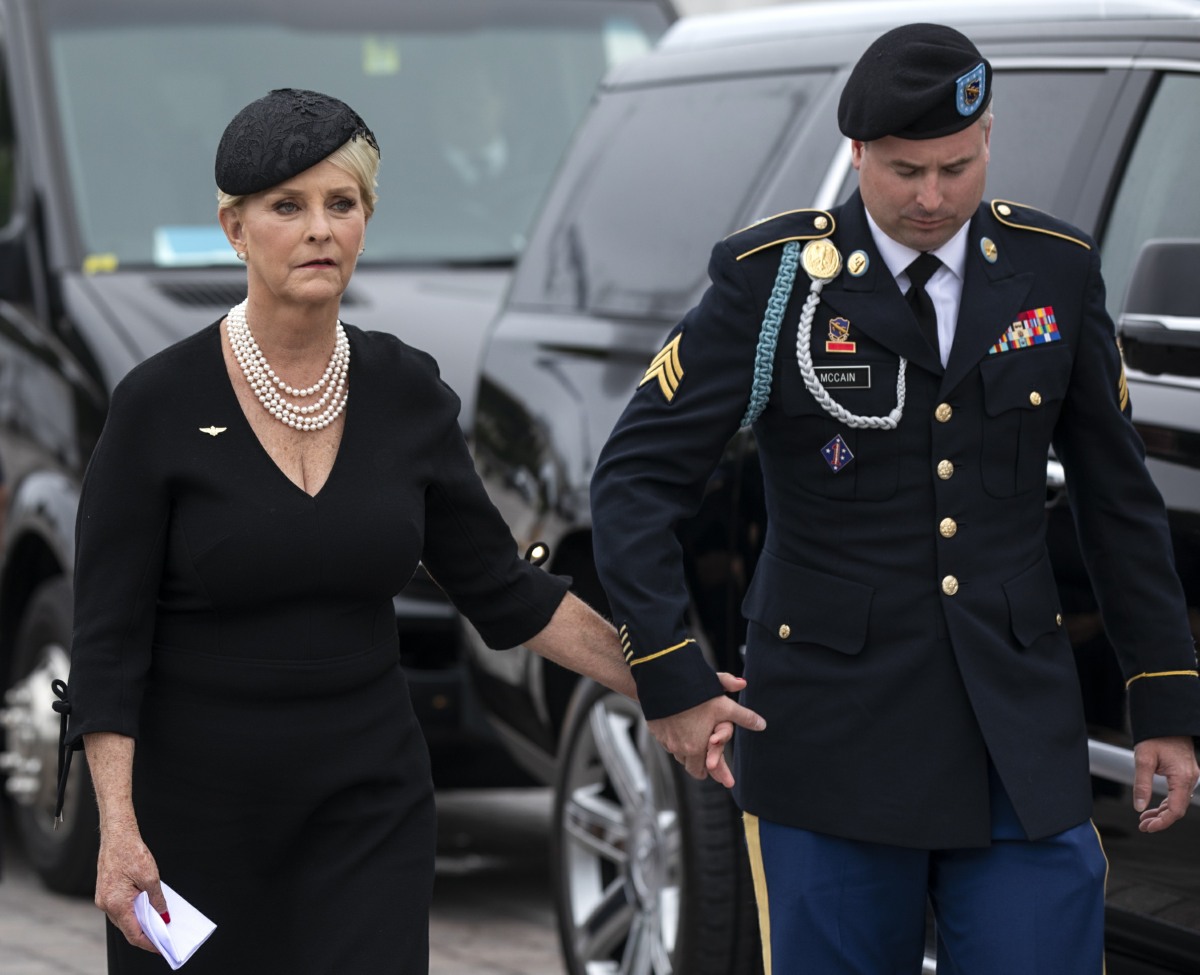 Photos courtesy of Avalon Red.