In 2014, Demi Lovato told Seth Meyers on his show that aliens exist and that mermaids are "actually an alien species that lives in parts of the Indian Ocean that we have never explored before." She seemed to be basing this on the almost immediately discredited Animal Planet faux-documentary Mermaids: The Body Found. As Bedhead reported at the time, Seth looked uncomfortable with this discussion. He brought it up again when interviewing Demi recently though, and she doubled down! Demi's evidence for this seemed to be based on her newfound love of meditation. Here's some of what she told him and you can see her interview below.
On how she's been doing in lockdown
At the beginning of quarantine I got really into meditation. It's something I'd done in the past but not really made a lifestyle out of it. I came up with this new philosophy that I never have to be worried about being bored because I can always meditate.

Also building better relationships with my friends, my family. Even my dogs, getting to walk them is something I didn't get to do when I was working so much.

She heard Biden won while on the way home from Mexico
I was actually in Mexico. I was on on a meditation retreat. When I got the news it was on my way home. I cried, I sobbed, it was an emotional day. I identify as queer so having someone in the Oval Office who is supportive of that meant a lot to me.

On if she still believes in aliens and mermaids
I'm on a different level of that [belief]. I have made contact, it is through meditation and consciousness.

"Are you more likely to be contacted by an alien or a mermaid?"
What we see mermaids as could just be an extraterrestrial species living under the water. We haven't… .
[From Late Night with Seth Meyers on YouTube]
Demi also said her song, "Commander in Chief," was inspired by Pink's "Dear Mr. President" letter to George W. Bush. That's good of her to acknowledge Pink's influence.
I enjoy interviews with Demi and generally like her. She's talented and she's open about her struggle with addiction and mental illness. The real dirt Demi could dish would have been about her scamming ex-fiance, Max Ehrich, but she doesn't want to give him any more air because he's feeding off it. I get why she's talking about this instead. I do wonder, though, why she went to Mexico for a damn meditation retreat in the middle of the pandemic! I side eye that more than her harmless belief in mermaids contacting her. She had an entire "immunity table" of vitamins, masks and disinfectant early in the pandemic. Now that it's raging she's traveling for pleasure. I'm sure she flew private, but it's still a bad look.
(Incidentally, Demi was promoting her gig hosting the People's Choice Awards, which were last night. You can see the video of her opening monologue here. She has mermaid hair, which is fitting.)
Here's that interview! The alien/mermaid discussion is at 5:30.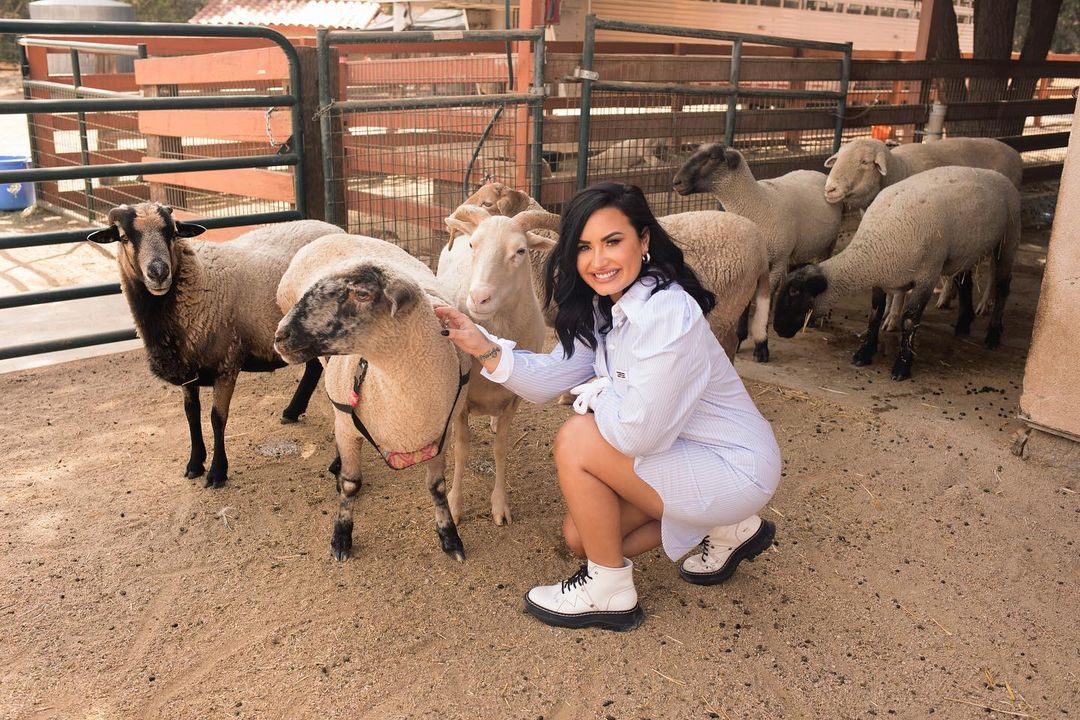 Photos credit: Getty and via Instagram/Demi Lovato