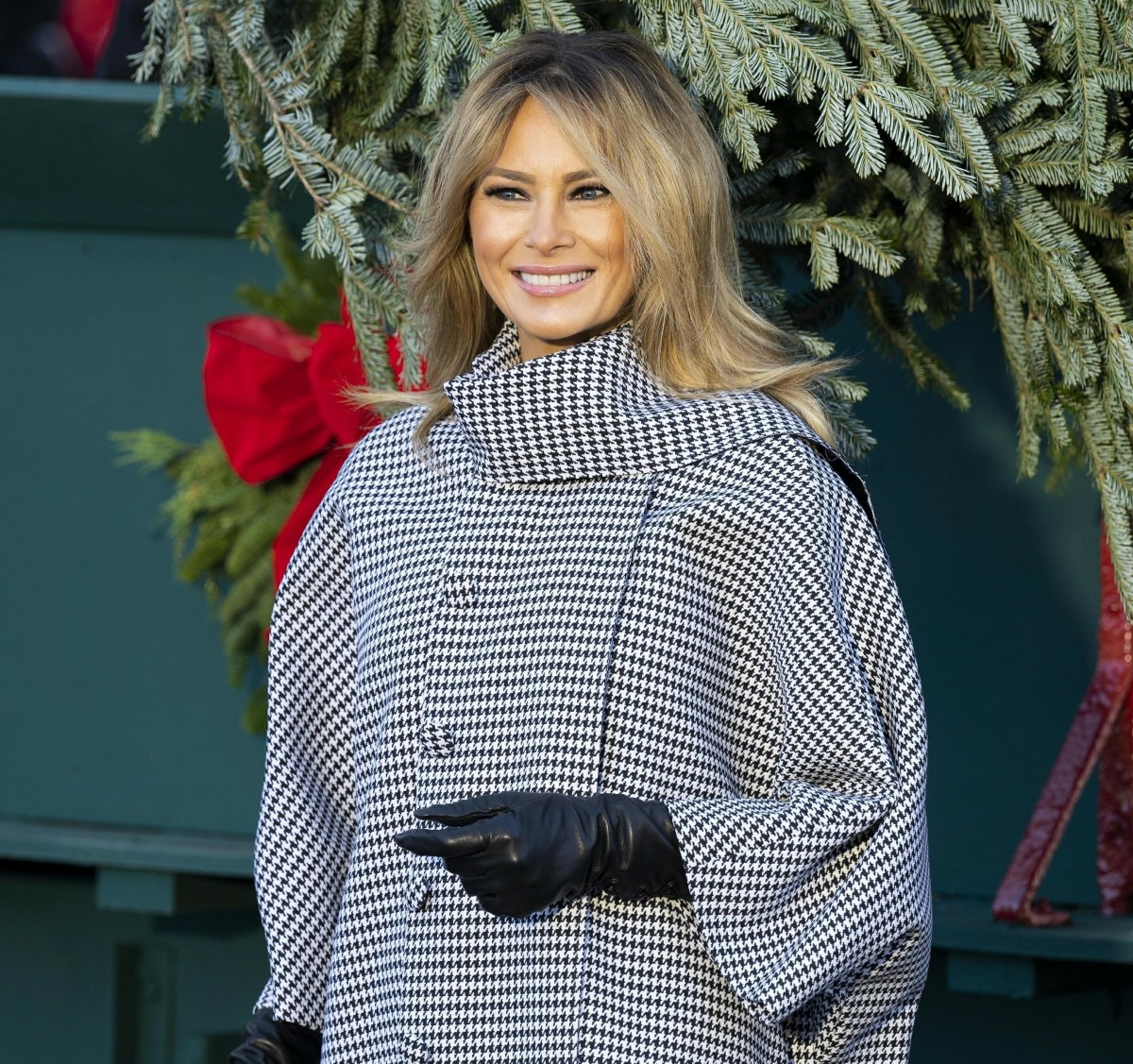 We are joyfully entering Melania Trump's most hated time of the year! Christmas SZN is upon us, and Melania is probably fuming about it, because "who gives a f–k about Christmas stuff and decorations," her words. She liked to pretend that she was working so hard on all of her dreadful Christmas decorations in the White House, but most of the work is done by staff and volunteers, with the First Lady basically signing off on whatever the color scheme or theme will be that particular year. We've already had the stark white branches of Christmas, and we've already seen the Blood Trees of Doom Christmas. What will this Christmas's theme be for her last year in the White House? Goth Christmas? Black satin stockings and skull ornaments branded "Be Best"? We'll see soon enough!
Yesterday, Melania came out of hiding to do the annual photo-op outside of the White House for the delivery of the White House Christmas tree. I mean, there's more than one tree. But this is the big tree which gets put in the Blue Room. All of the photos I saw of Mel greeting the tree were maskless, but some people said she did wear a mask at some point. She chose a herringbone houndstooth coat which I honestly like, and I hate myself for liking it. Mel really forced herself to look cheerful. She's dreaming of a white Christmas divorce. Notably, her loser husband usually greets the tree with Melania, but that bugf-cking coward is still hiding in his baby bunker, trying to pull the world's dumbest f–king coup.
Each year the arrival of the #WHChristmas tree brings a spirit of holiday warmth & tradition to the @WhiteHouse. This year's tree will continue to bring joy to those who will pass through the halls of the White House during this most wonderful time of the year. pic.twitter.com/RVHkWtoaWo

— Melania Trump (@FLOTUS) November 23, 2020
Melania's excited: It's Christmas time at the White House again. pic.twitter.com/CDIALxyo83

— The Recount (@therecount) November 23, 2020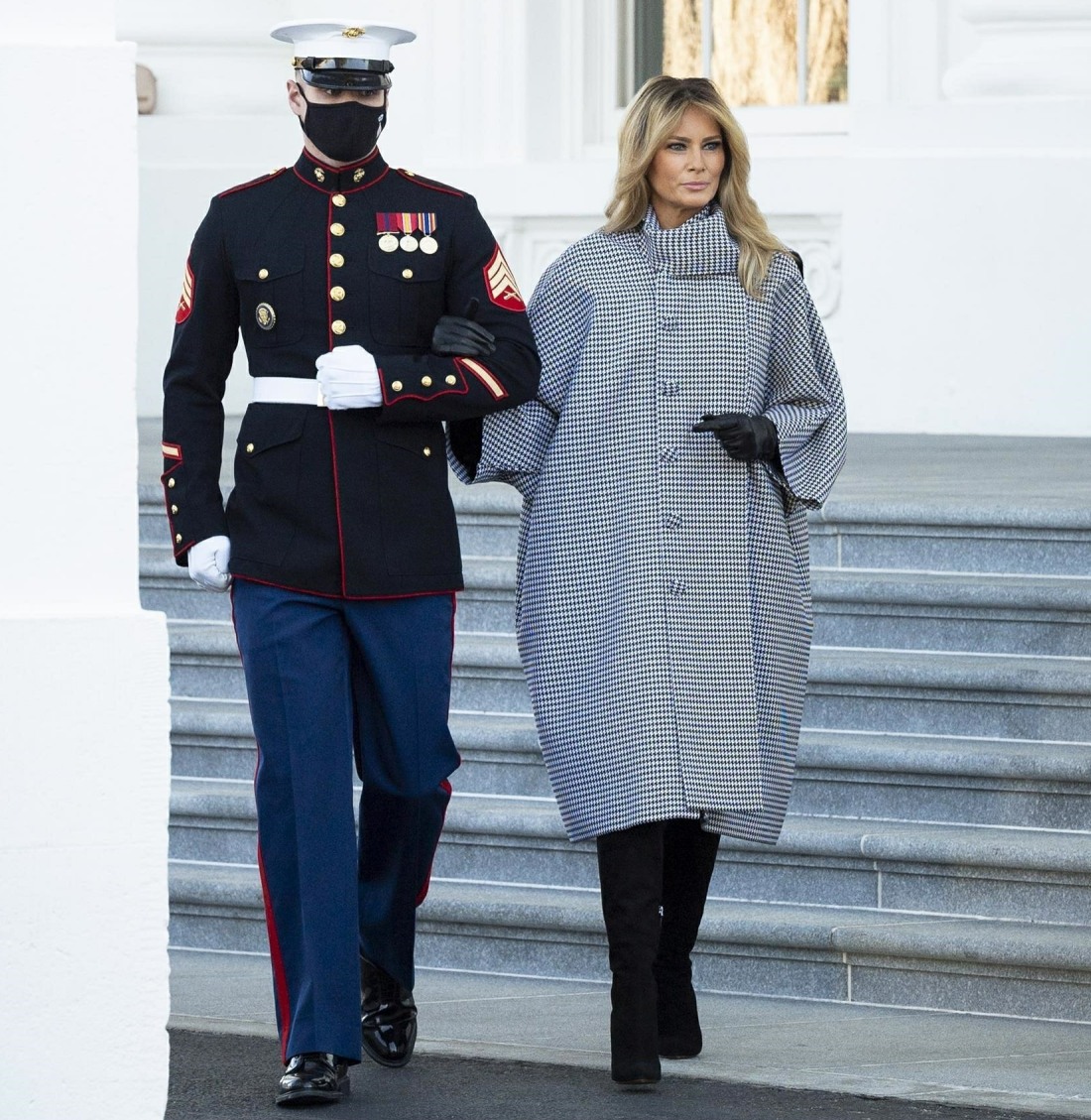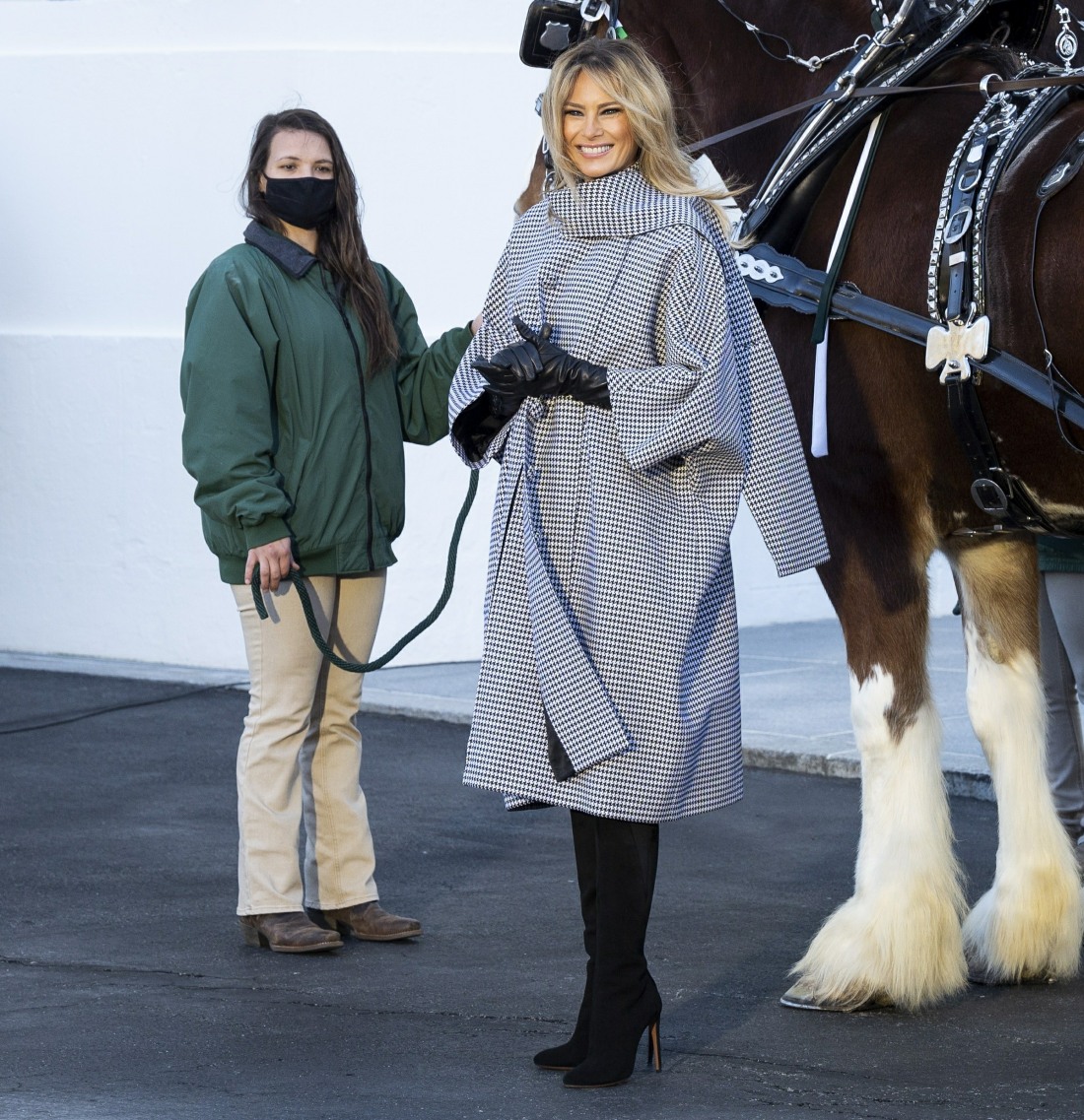 Photos courtesy of Backgrid.