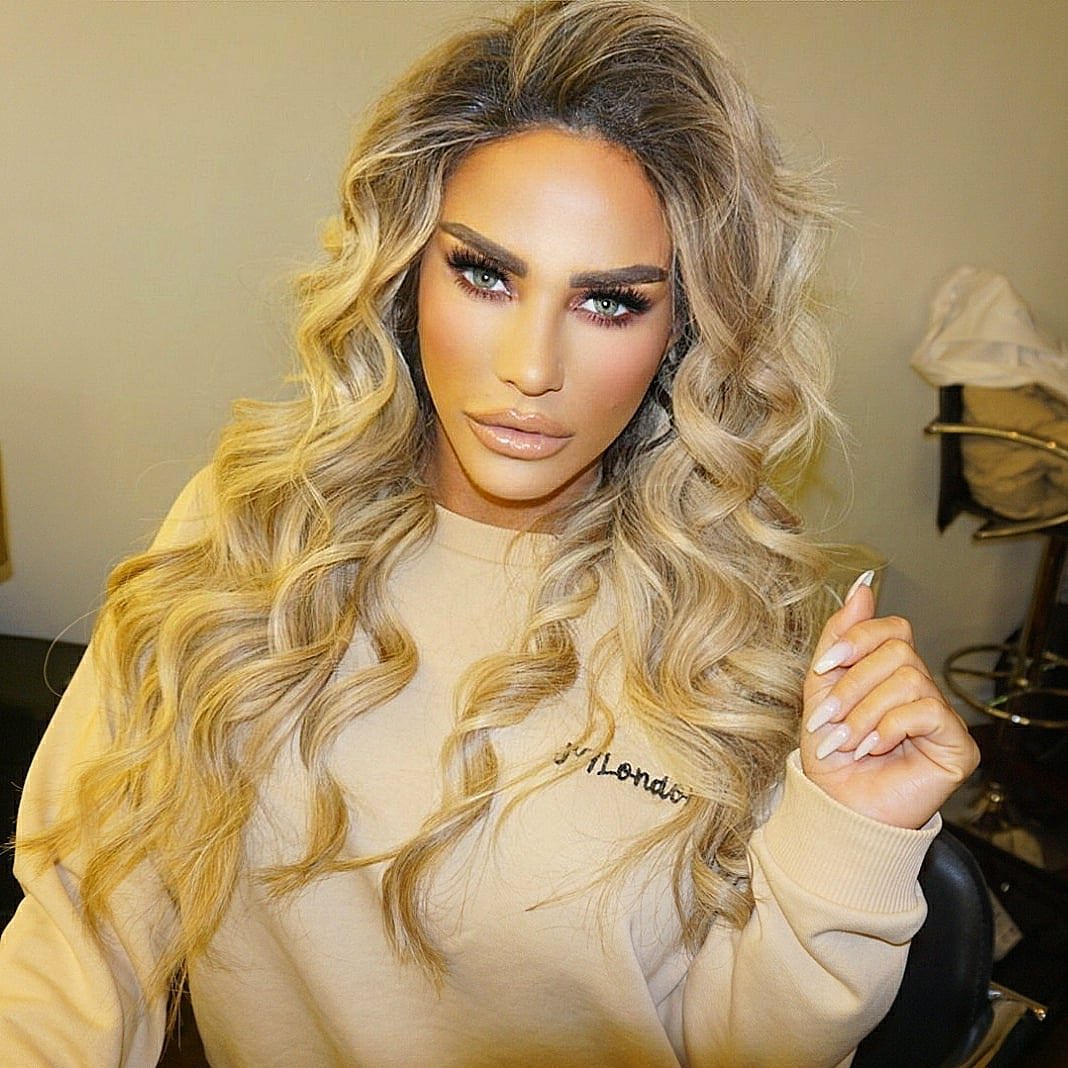 Katie Price is a British celebrity you've likely heard about but paid little attention to, especially if you're American. You may remember her if you're an old school gossip-follower. She's a model, reality star and book author who used to show extreme T&A back when we were allowed to post that in the late 2000s. She doesn't get as much attention this side of the pond, but I wanted to talk about this weird interview she did with The Sun. We just heard that Rita Ora had a 30-person party she was fined $12k for and which was held a week after she got back from Cairo. Katie told The Sun that cops come to her house constantly for reported pandemic violations. She claimed that neighbors see her social media and think it's new or something. Plus they're jealous of her. It was hard to understand everything she was saying, but she said due to her son Harvey's vulnerable medical condition (he is autistic and has Prader–Willi syndrome) and her mom's lung condition she would not have other people over. I doubt she's telling the truth. Plus she's definitely traveling and just went somewhere else in the UK and to the Maldives last month.
Katie Price is in an ongoing feud with her neighbours who she claims have called the police and accused her of breaking lockdown rules.

Talking exclusively to The Sun, Katie says that the constant complaints from neighbours and visits from police are "really p***ing me off".

"The police must know – we have had the police knocking at our door more times than we have had hot dinners," she said at the launch of her new range of bath bombs called Scented By Katie Price today.

The mum-of-five insists that she is really careful around coronavirus restrictions because her mum Amy and son Harvey are both at "very high risk" from the deadly bug…

"That is not a joke. So we are really, really, really careful."

When Katie returned from The Maldives last month with her boyfriend Carl Woods she was careful to isolate – but neighbours sent the police to check.

"When we came back from The Maldives they were knocking to see if we were isolating," she said.

"Of course we were isolating."

But despite Katie's care around the rules and restrictions, she thinks her neighbours get confused by her social media.
The Sun has tons more stories about Katie, one about her possibly getting engaged to her boyfriend and wanting to have a kid with him, which would be her sixth, but I'll spare you. She's 42 and has been married three times. Just checking her Instagram, she went to some cabins on the border of England and Wales two days ago. She named dropped the place in her posts so she was surely paid for that. I tried to figure out where she lives and I think she's renting a place in Surrey, which is outside London. I think that's classified tier two by the British government, which means that you can't socialize with anyone outside your home unless it's outdoors. Pubs and restaurants are still open though so it's confusing and you can have one family as a support bubble. The place she just visited is also tier two so the rules are the same.
Why is she traveling at this time though? There's nothing confusing about her posting videos from the Maldives in late October. It's not like she didn't do that. If she's went to the Maldives the cops should be checking in on her. I wish police would follow up with that in the US but it's all on the honor system and you know how that is working out. Kim Kardashian, Cardi B and others are having big parties and it's up to the states to bust them. They're not getting fined most places either. Contact tracing, quarantining and a ban on parties should have been government mandated here since March.
Getting back to Katie because I finally checked her YouTube Channel – she posted a video a month ago where she went to get mani/pedis with her boyfriend and a couple of her kids and in the entire video, which is inside of course, not one of them is wearing a mask. Disgusting. Here's another one from two months ago where they're all eating at a restaurant inside, no masks. Yes it's not illegal. I'm sure her neighbors have more reason to call the police than just seeing her social media.