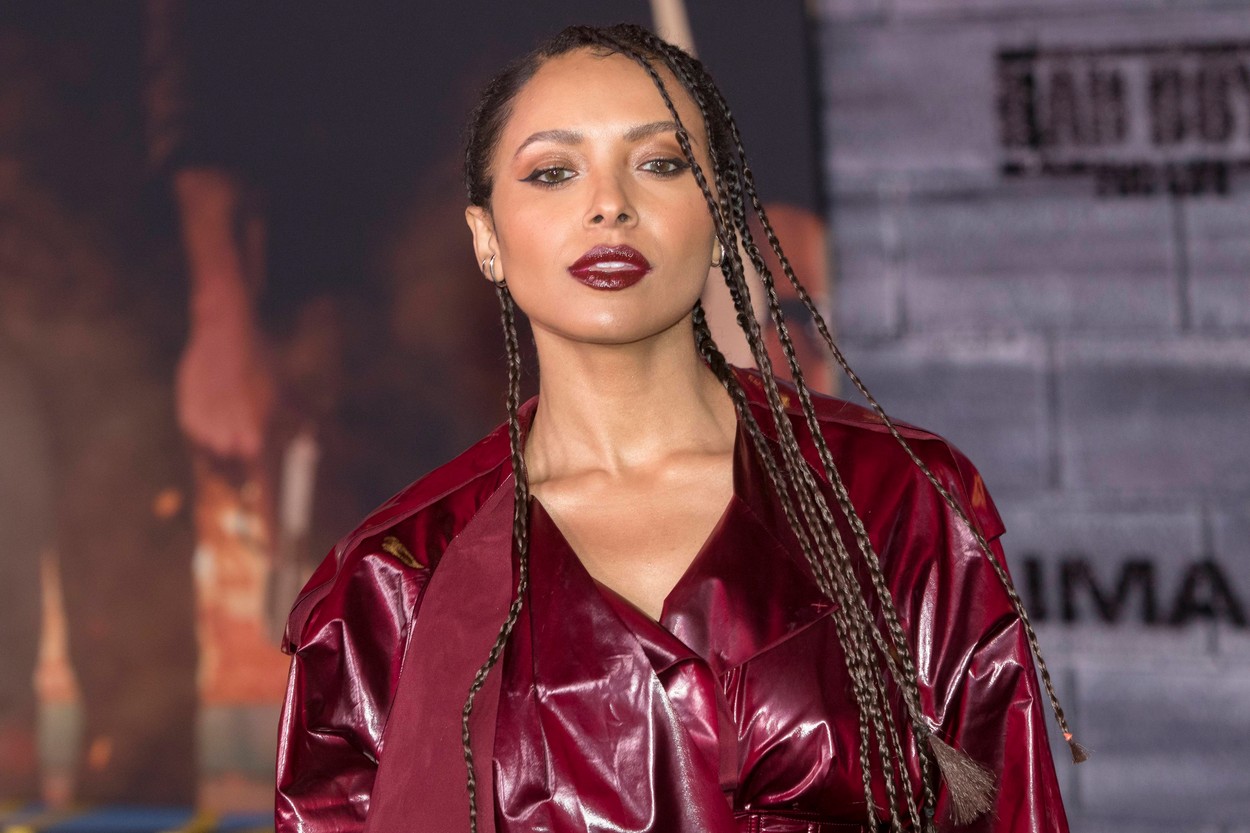 Most things have come naturally for me. Most of the careers I have had such as being a makeup artist, surgical technologist, yoga instructor or photographer, I sort of stumbled into without much effort. That is not to say that I don't work hard perfecting those skills or at times worry over how to capture the perfect moment in words, movement or film, but my initial foray into things seem easy and natural. This isn't the case for Kat Graham. Most people don't know that Kat is a multi-hyphenate. She is a dancer, singer AND actor. However, in her newest profile in Design Scene, Kat talks about how she has to work hard to be decent and overwork herself to be great because nothing comes naturally to her. Kat also throws a bit of shade at some of her unnamed coworkers for basically being "divas" on set. Below are a few excerpts from the interview in Design Scene:
DS: Take us back to your beginnings in showbiz. You started out very young. Did acting come naturally to you? Was it something you always wanted to do? What was your journey like to
become an actress?
KG: Nothing I do comes naturally to me. I really want to make sure that people know that because I actually have to work very hard to be decent, and have to overwork to be great. I am fortunate that I have great coaches and that I take my work very seriously. Acting was definitely something I've always wanted to do. I've suffered as much if not more than I've celebrated, but it's been worth it. I don't think there's a journey to becoming an actress, maybe a professional one. I've always been an actress, and at four years old that was the decision I had made right up until I booked my breakout role. I started off doing plays, then commercials, then Disney, then network shows, while simultaneously being a backup dancer, and also doing extra work, guest star roles, music videos, whatever I could get my hands on. In 2007 I was touring and making beats working with Will.I.Am, focusing on my music. When I got back from tour, I was totally broke quickly after, and went back into the auditioning scene and that's when I booked Vampire Diaries.

Then while simultaneously filming Vampire Diaries, I was releasing music on Interscope Records, and touring as much as I could, while doing movies during hiatus like Honey. The show wrapped three years ago and I've done about 12 projects since.

DS: Is life in showbiz what you expected it to be?
KG: Definitely not. When I started, I had no idea how hard I would have to work. And even when I got to a mile stone, there were five other hurdles in front of me. I've had to do so much soul searching. The people that you start the journey with are not always the people that you end it with, and for me, that's been particularly heartbreaking. The sacrifices I've had to make, not going to high school, not going to college, giving up time with my friends, relationships falling apart, just to do my art. It's definitely not what I expected. As they say no one said it was going to be easy, they said it would be worth it

DS: Do your on-screen experiences ever get under your skin?
KG: I would say my off screen experiences have definitely gotten under my skin. I get frustrated if I ever have to deal with actors who don't want to do the work, or are always on their phone on set, not committed, rude to crew etc. Recently I haven't really had to deal with any of those issues. On screen the only thing that gets under my skin is my character.
I really like Kat Graham. She definitely has endeared herself to me over the years. Especially when Kat got emotional when talking about how she fell in love with her Afro hair. Kat Graham's father was the godfather of two of Quincy Jones's children and I always thought that Kat lived a relatively upper middle class life. Learning how she and her mother struggled when she was growing up and how she experienced nights going hungry really hurts my soul. Kat also talks about how abusive her father was on her Modern Nirvana Youtube channel where she destroys the last of the photos she had of him. The video is quite cathartic.
I am still wondering about which of Kat's co-stars were showing up late for work and being rude to the workers. That would be a bit of gossip to discuss. But alas, Kat is a professional so of course she won't spill the beans. I really enjoyed watching Kat play Bonnie Bennet on Vampire Diaries over the years, but Kat's recent holiday movies, The Holiday Calendar and Operation Christmas Drop, on Netflix have been a joy to watch. I feel Kat has a way of being vulnerable on screen that I don't see often in younger actors. Maybe Kat's talents don't come naturally to her, but you'd never know that because everything she does seem so effortless.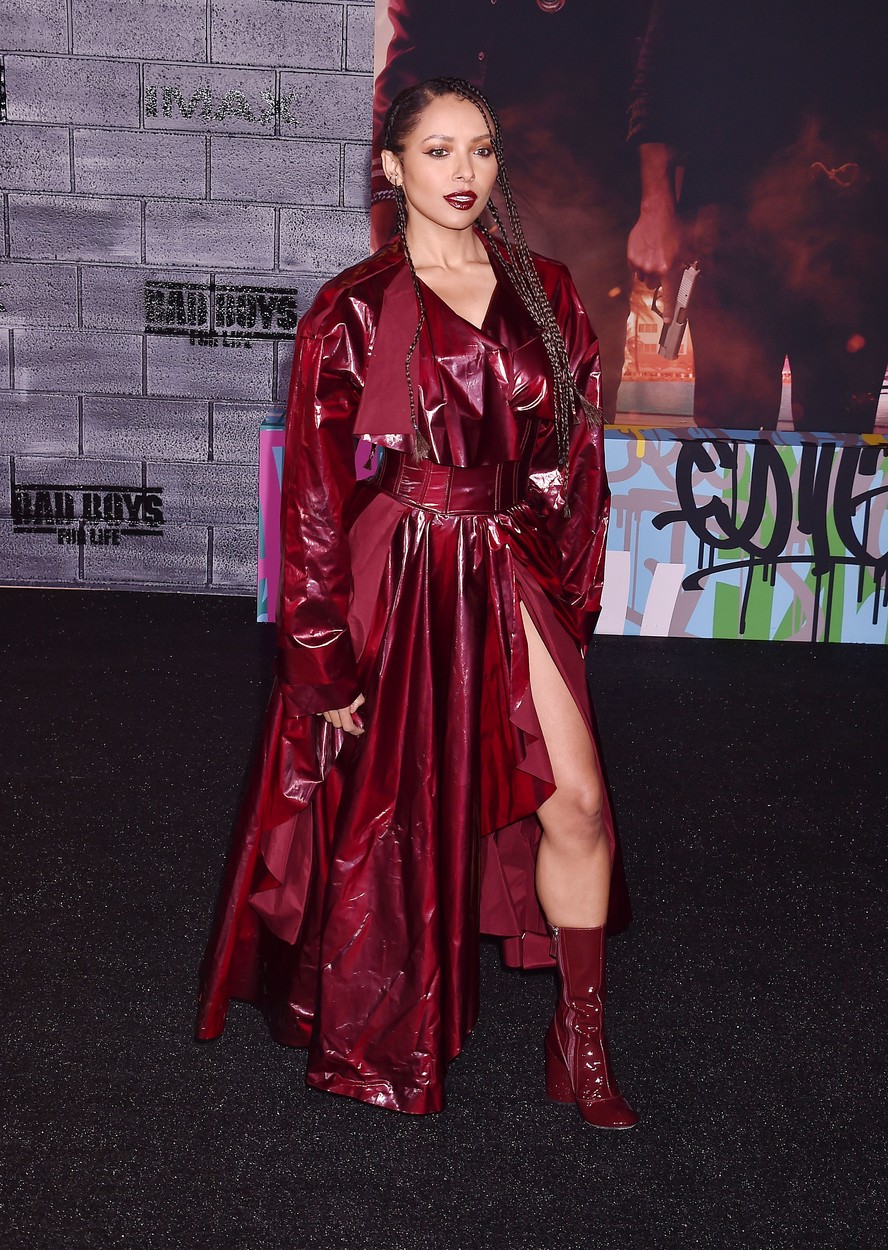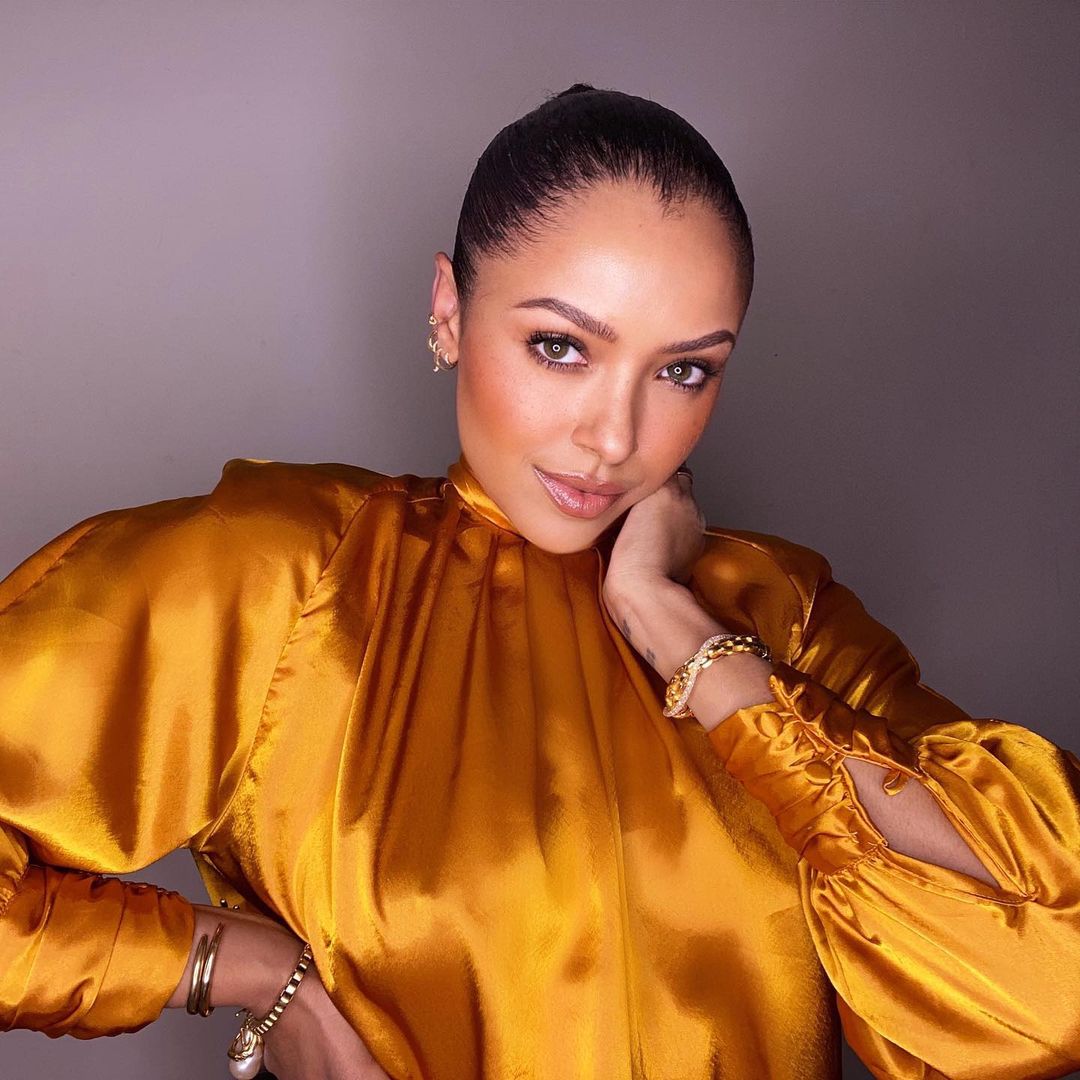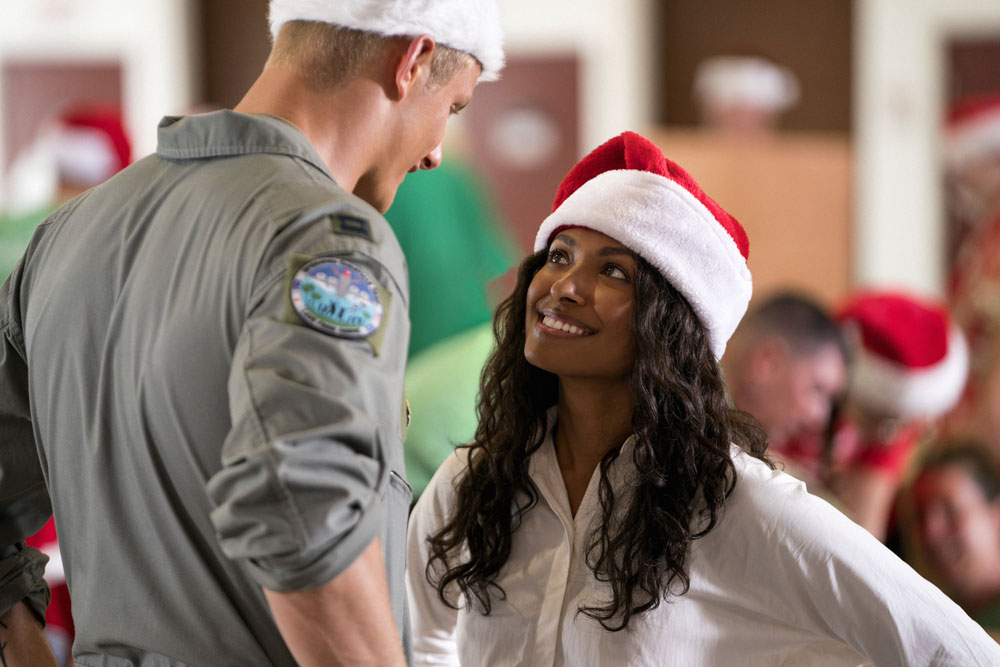 photos credit: Ricardo Hubbs/Netflix 2020, Avalon.red and via Instagram/Kat Graham