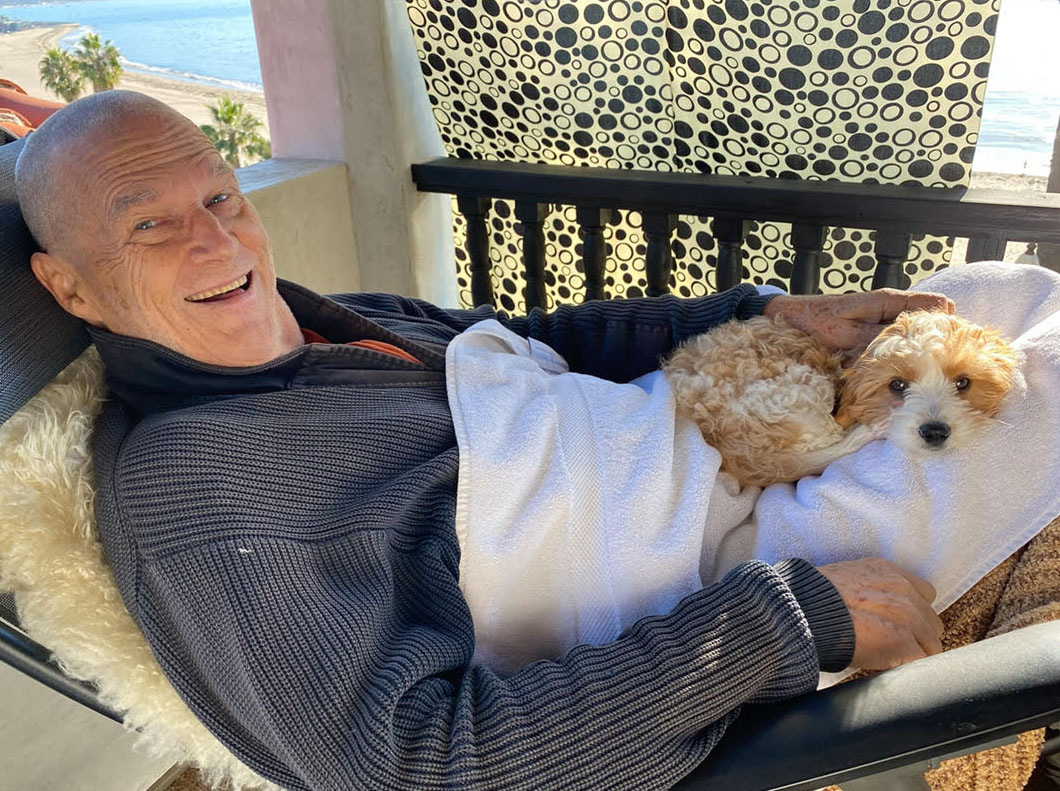 A lot of love and well wishes poured in from fans when Jeff Bridges shared that he was diagnosed with lymphoma back in October. Jeff said that the diagnosis was serious but the prognosis was good. He has an online journal where he chronicles his recovery and posts updates. Jeff recently posted on Twitter and his website a new photo of his newly shaved head and puppy, named Monty. Dare I say the shaved head is a great look on Jeff and Monty is absolutely adorable? I am sure Monty will be a great support pup while Jeff goes through his treatments and to help keep his spirits up while quarantining during the winter. Below are a few excerpts from his Twitter and website via People:
"Here's the latest," he wrote on Twitter alongside a photo that showed him reclining outdoors with a smile on his face — and a puppy on his lap.

"Feeling good. Shaved my head. Got a puppy – Monty," he added, noting that earlier this month he also celebrated his 71st birthday.

Over on his website, where he has launched an online journal, Bridges went into detail about a few other things that have been on his mind.

"Well..here's the next batch of what I want to point out. Music – we need it, man & all our musicians are having a hell of a time making a living these days w/ the COVID deal," he wrote, going on to give his "dear old friend" John Goodwin a shoutout.

He also shared a link to No Kid Hungry, writing, "The health of our children can serve as a compass, letting us know if we're on course or not — we're off course."

Ending on a high note, the star included a video of surfers riding some massive waves. "It's such a great reminder how wonderful life can be," he wrote. "Be love."
Jeff has always seemed like a stand up guy and I have been a fan since The Fabulous Baker Boys. He has always given me "good ole country boy" vibes despite not being from the South. I did a double take when I read that Jeff just turned 71. Like, where has the time gone? I was saddened when Jeff announced his lymphoma diagnosis in October but was happy to hear that his prognosis was good. I am glad to hear that he is feeling good two months into his treatments. I had hoped he would find a way to keep his spirits up while going through his cancer treatments and I think getting Monty will definitely help him. As an aside, I really want a pet and seeing all of these celebrities with their new babies is making me want one even more **cries.**
I love seeing that Jeff took the time to promote his musician friend John Goodwin while mentioning that musicians are struggling because they can't do live performances. It may still be a while before it is safe to have concerts as Rona cases and deaths are spiking again after Thanksgiving gatherings. Jeff also shouted out the No Kid Hungry organization. Families are struggling with food insecurity due to unemployment because of COVID and their children need all the help we can give them. With that being said, I wish Jeff a speedy recovery and I hope the new addition to his household brings him a bit of joy going into these colder months.
Here's the latest:
• Feeling good
• Shaved my head
• Got a puppy – Monty
• Had a Birthday – 71, man

For more updates, visit: https://t.co/tndalVscvs pic.twitter.com/9ryxhQbPD9

— Jeff Bridges (@TheJeffBridges) December 14, 2020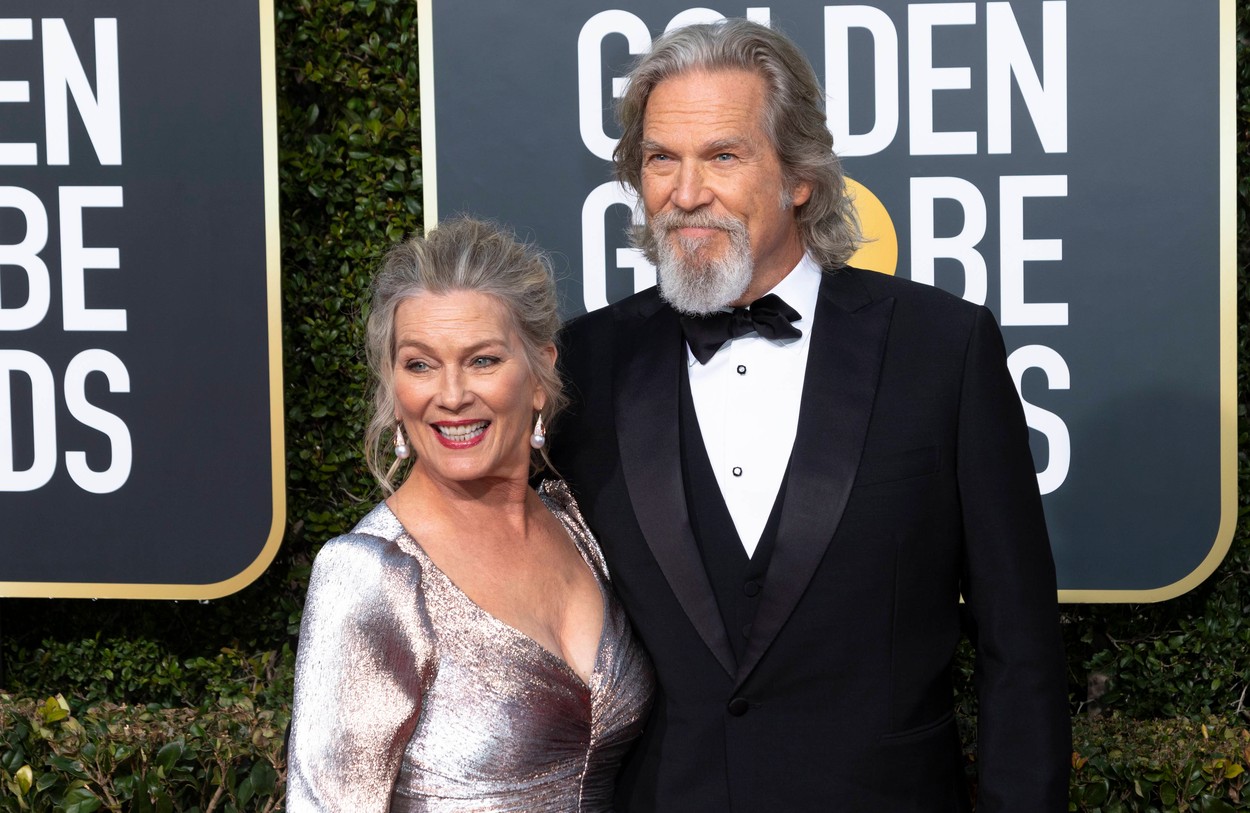 Red carpet and event photos are from 2018 and 2019, credit: Avalon.red and Getty. Other photos via Jeff Bridges' social media