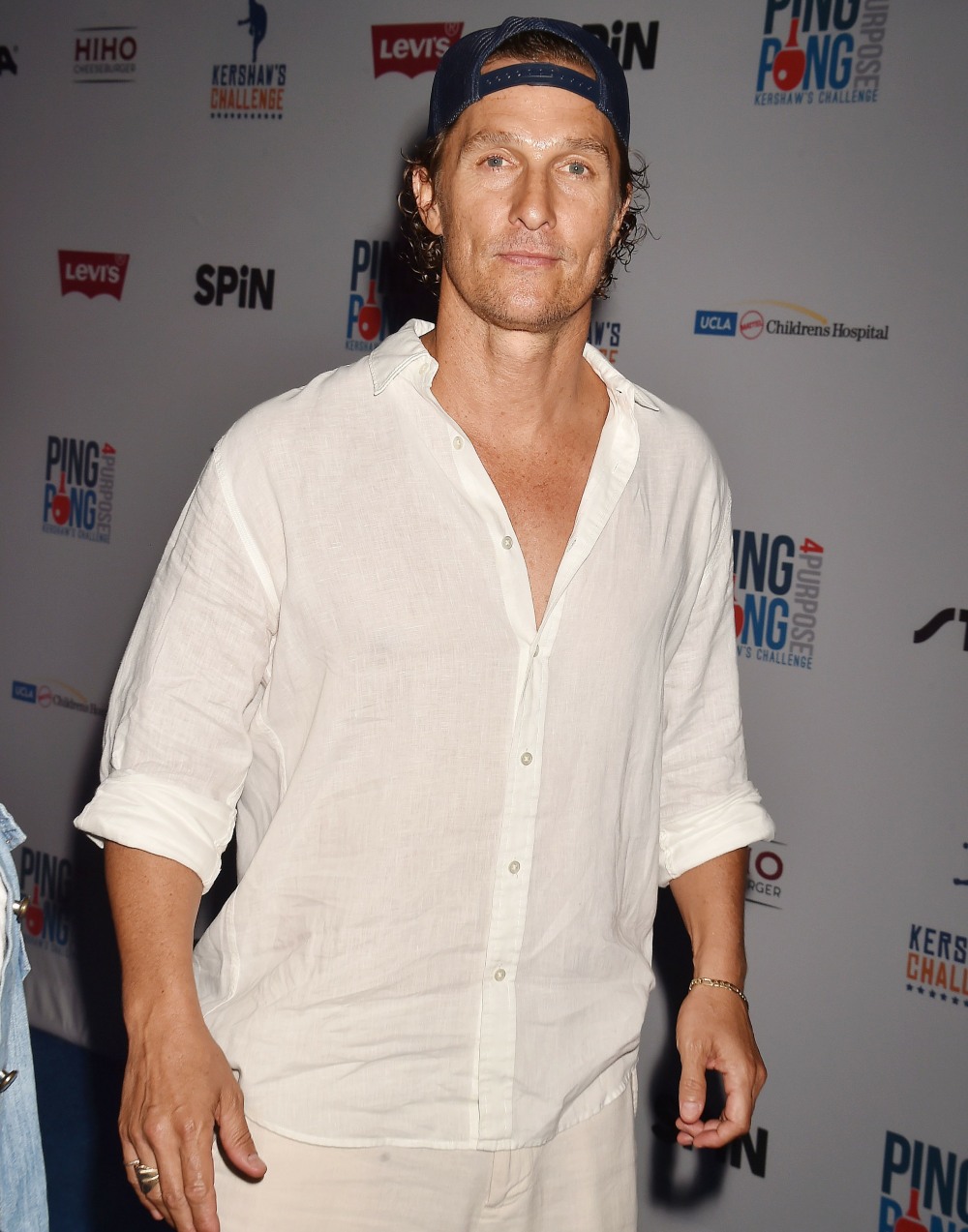 Matthew McConaughey gave an interview to Russell Brand for Brand's podcast a few weeks ago and the interview left me…incandescent with rage. MM thinks it's contemptible that "liberals" would treat knuckle-dragging racists, misogynist Trump supporters like they were garbage. McConaughey argued that the "illiberal left" is just as bad as the Nazis who supported Donald Trump. He also patronizingly claimed that it's not a Nazi's fault that he's a Nazi because he's been "fed fake news." The interview was a complete sh-tshow of two privileged white dudes pissing on marginalized communities for… being justifiably terrified of racists, transphobes, misogynists, etc. Anyway, McConaughey had more to say! He was on Good Morning Britain yesterday and it got so, so stupid.
Actor Matthew McConaughey said in a new interview that "illiberals," the "extreme" right and "cancel culture" are deepening the political divide in the United States. The "True Detective" star re-emphasized comments he made earlier this month when he called out the hypocrisy of Hollywood elites asking conservatives to back President-elect Joe Biden despite how President Trump was treated during the four years of his administration.

"You need liberals. What I don't think we need is the illiberals. And what I don't think that some liberals see is that they're often being cannibalized by the illiberals," McConaughey said Tuesday on "Good Morning Britain."

"Now there are extremes on both sides that I think are unfair, that I don't think are the right place to be. The extreme left and the extreme right completely illegitimize the other side, the liberal and conservative side, which we need in certain places. The two extremes illegitimize those two sides. Or they exaggerate that side's stance into an irrational state that makes no sense and that's not fair when either side does that," he continued.

The "Dazed anad Confused" star went on to warn on "Good Morning Britain" that the corrosive effects of the cancel culture could eventually have dire effects on the First Amendment.

"Where the waterline is going to land on this freedom of speech and what we allow and what we don't and where this cancel culture goes, where that waterline lands is a very interesting place that we are engaged in right now as a society that we're trying to figure out because we haven't found the right spot," he said.
Dear Matthew, let me introduce you to my friend, the word DElegitimize. Not "illegitimatize." And "illiberal" doesn't mean "an extreme version of political liberalism," which he seems to think it means. "Illiberal" means ignorant, intolerant, unrefined. As in, many of those MAGA douches are uneducated, uncouth and illiberal. As for the rest of it… it's like I need some kind of dopey McConaughey-to-English dictionary. He said all of those (dumb) words to make the point that "extremism on either side is bad, both political sides should try to find common ground." Which is a completely mediocre stance to take as a cisgender heterosexual white man who will never be marginalized in America. As for what he says about cancel culture… did this dude get high before he went on air or something? He was being interviewed by Piers Morgan too. I bet Piers wet himself when MM started in on all of this.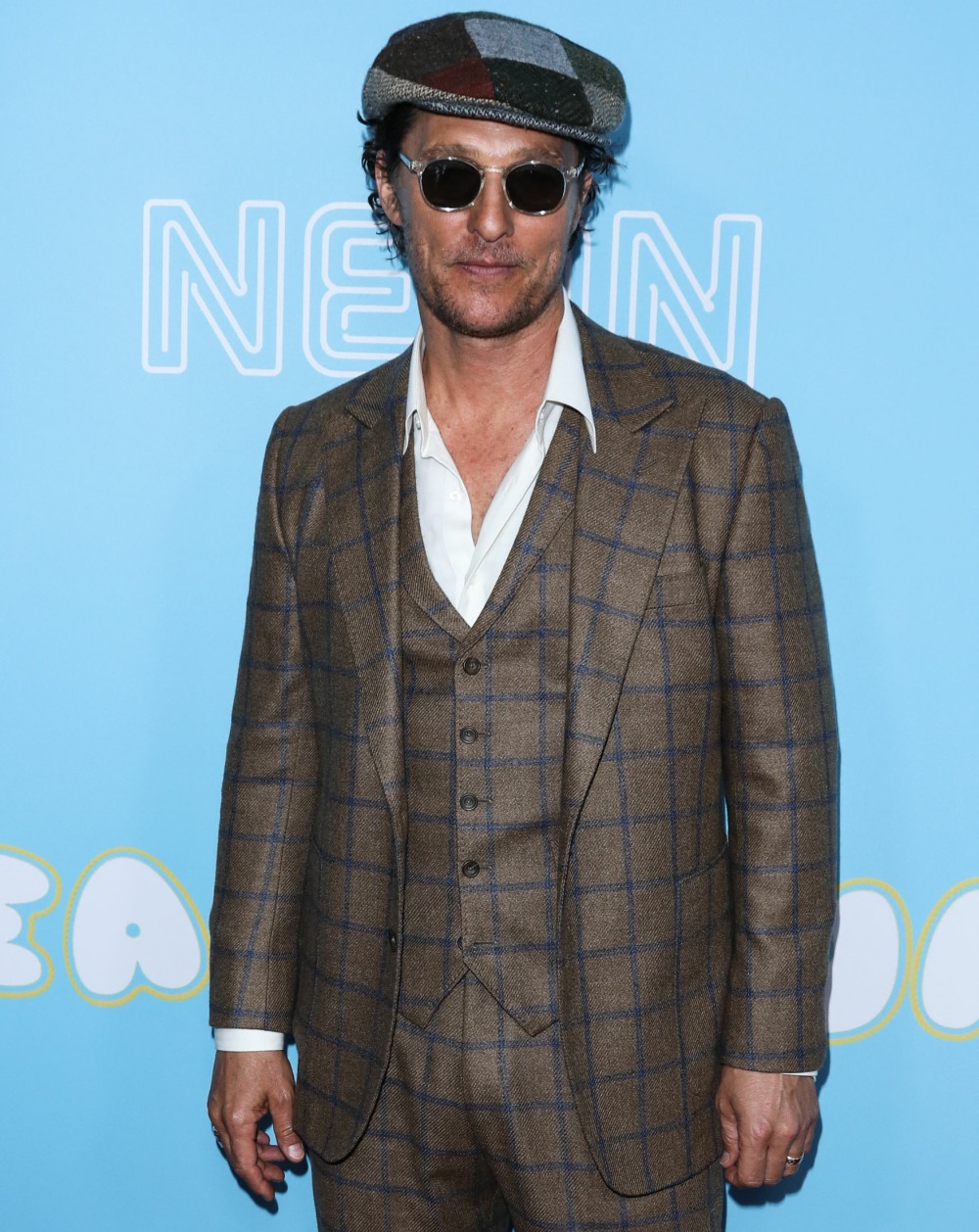 Photos courtesy of Avalon Red.