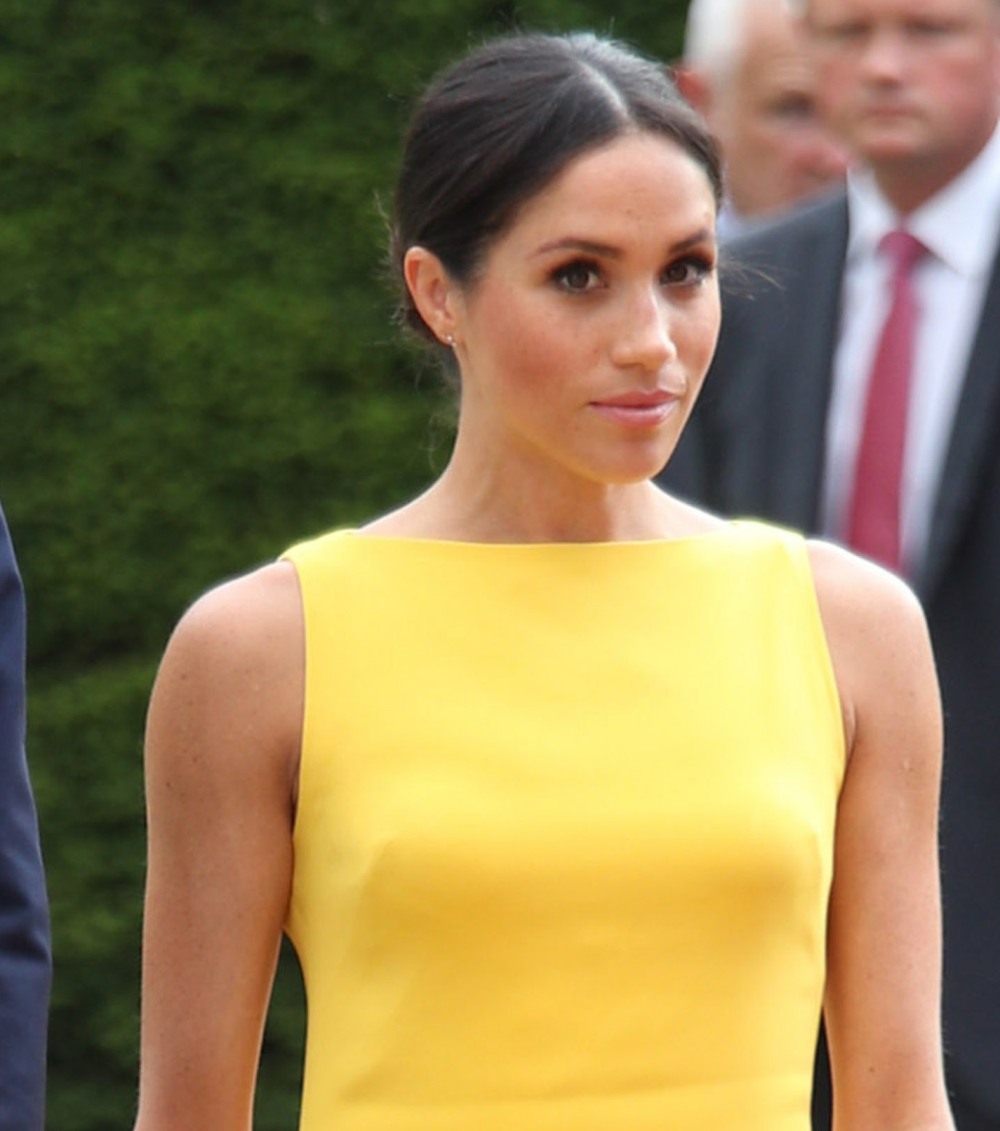 The sheer terror coming out of the British media this year has been really something. They thought Prince Harry and Meghan Markle were "theirs" to smear and malign. They thought the Sussexes would fail without the British establishment's blessing. They thought they could dictate terms to Meghan and Harry once the Sussexes left for greener pastures. And now here we are, with the Sussexes building a media empire, and Meghan quietly and effortlessly supporting a brand which will make SO MUCH money. I'm talking about Meghan's investment in Clevr Blends, the oat-milk latte company. Meghan sent a gift basket of Clevr Blends products to Oprah, and Oprah posted a video onto her Instagram where she made herself a latte.
We all knew what that meant, because here in America, we know the power of Oprah's blessing. Oprah turns little-known books into bestsellers. Her endorsement of ANY product is a guarantee of millions in sales. So while the royal courtiers were fussing over a crown emoji (LOL), actual PR professionals were like "holy sh-t, it's huge for Clevr Blends that Oprah did this." Allow a British PR person to explain it to the British people who refuse to "get" it.
Oprah Winfrey's decision to promote Meghan Markle's new range of vegan coffee to her 19.2million Instagram followers was worth at least $1million and is probably the most valuable piece of free publicity in history, experts told MailOnline today. PR guru Mark Borkowski told MailOnline the $28-per-pack oat-milk 'superlattes' are the first 'baby steps' towards Meghan and Harry building a billion dollar brand for themselves in the US.

Ms Markle's coffee investment is the first since she and Harry emigrated to pursue a private life and seek 'financial independence' from the royal family in California – but is still likely to 'raise eyebrows' at the palace, experts claim.

The record for an advertising Instagram post was $500,000, paid to Kim Kardashian in 2015, but Mr Borkowski said Oprah's social media video was 'a million buck post in free publicity' at least. He said: 'Having Oprah Winfrey endorse your product is the golden ticket in global advertising for any company. Oprah is also very choosy about what she promotes and for a new company to launch a new product, reaching that many people, would cost millions of dollars – and the best thing for Meghan is that in this case many people who saw it won't feel like they are being sold something at all. Having a friend like Oprah is something money can't buy and it will lead to the product flying off the shelves'.
Yep. Oprah doesn't endorse any old thing, especially these days. She's very picky about which books and products she personally endorses. Back when she had her daily talk show, she would do the Christmas giveaway episodes and random giveaway episodes, and even then, Oprah personally vetted the products because she knew the power of her endorsement. Every company would KILL for Oprah to even mention their product in an interview. Every publisher wants her to mention one of their new releases. And the fact that Meghan got Oprah to not only give a de facto endorsement, but Oprah actually showed how the product works (she mixed the latte herself and drank it), well… that's worth MORE than a million dollars. Not to mention all of the free advertising from blogs like this, and from all of the media coverage of "raised eyebrows" in palaces and such. LOL.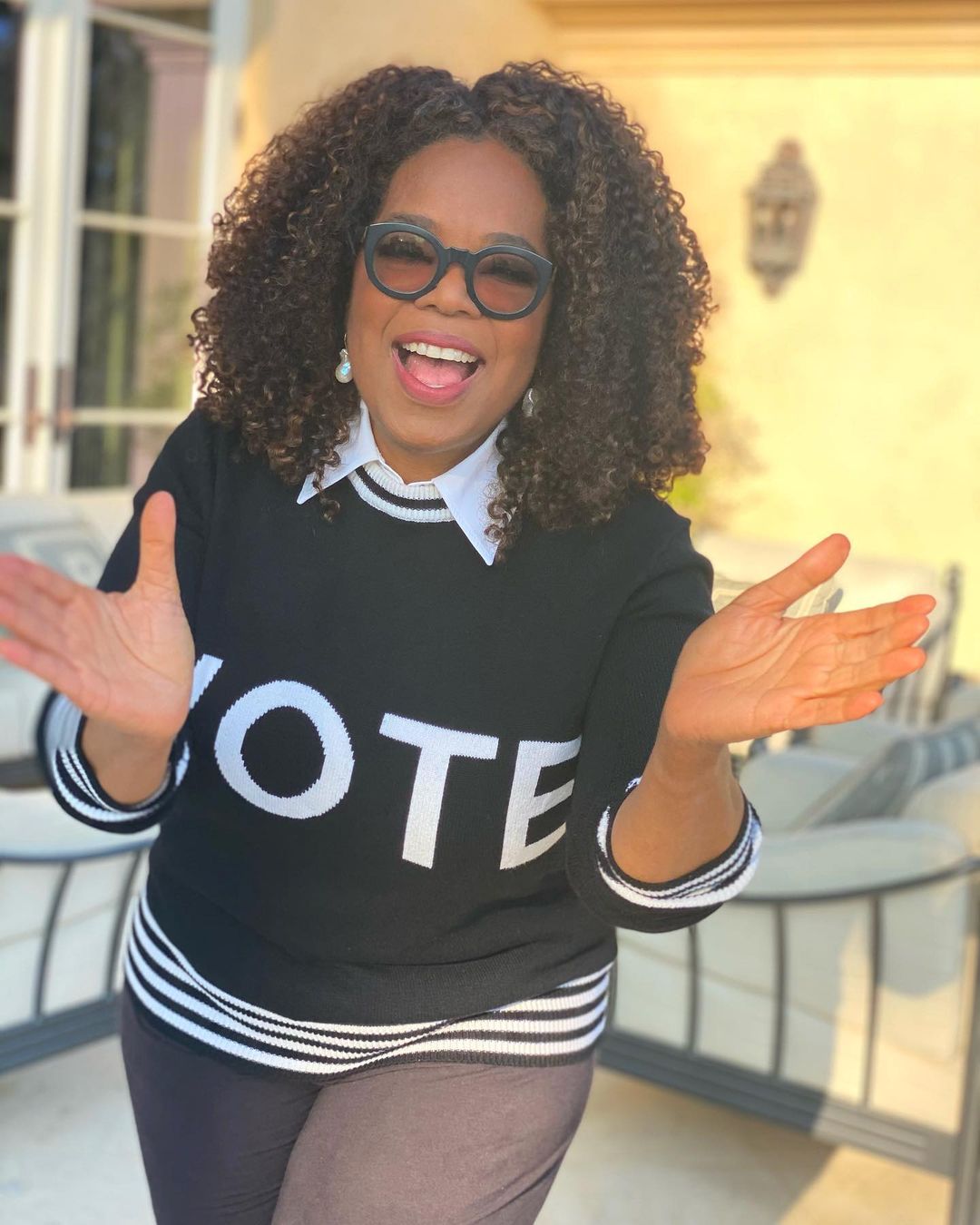 Photos courtesy of Oprah's Instagram, Avalon Red.