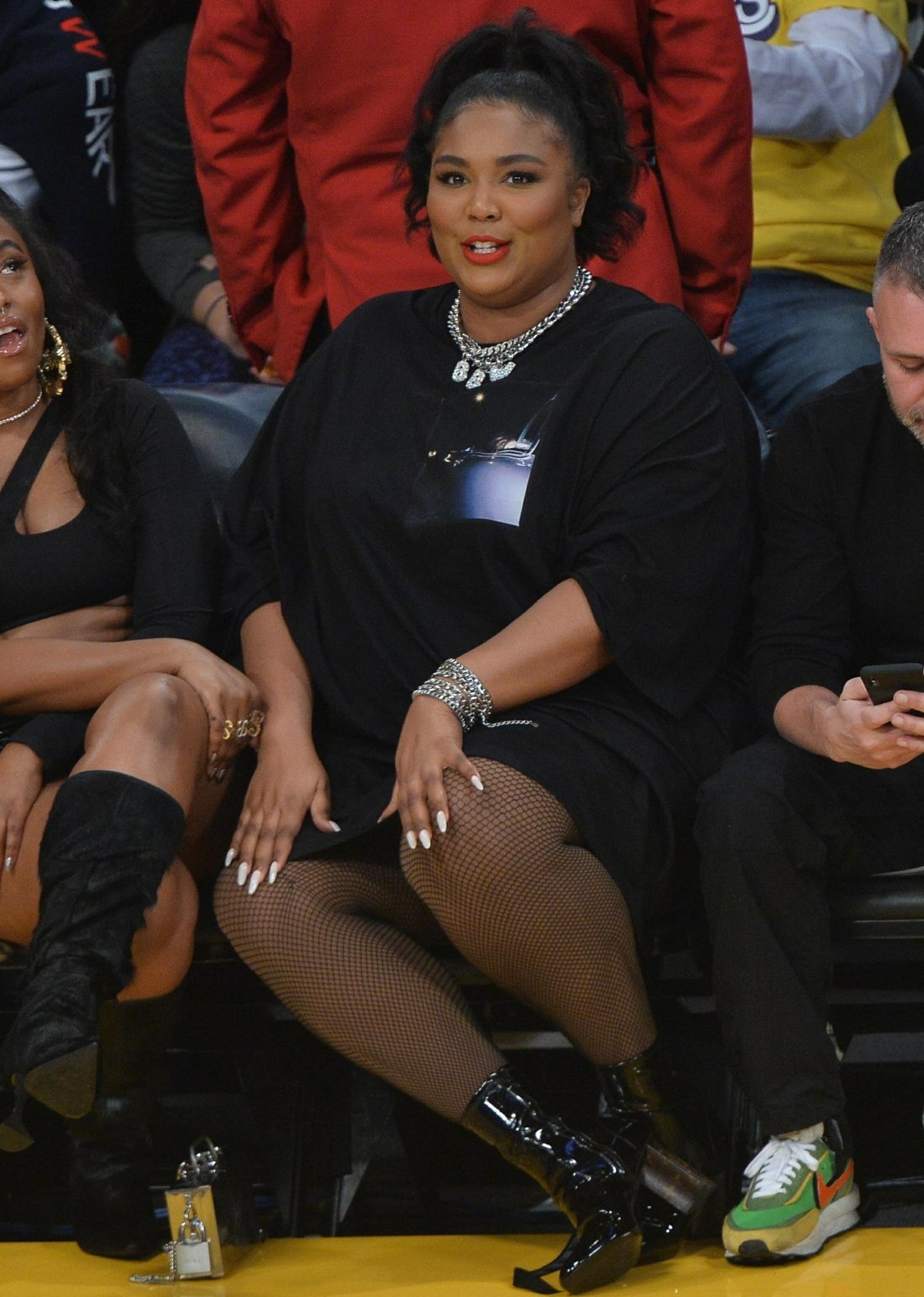 Lizzo's brand is self-love and self-celebration. She's never said that only certain kinds of women with certain skin tones or bodies should be celebrated. She celebrates herself and encourages other women to do the same, all while noting that white women tend to co-opt her message for their own narrow purposes. Speaking of, Lizzo decided to try something which was positively Goop-esque. Lizzo went on a 10-day smoothie detox and there was backlash because… something about "diet culture" or "how can someone be body positive AND crash-diet?" I really feel like people are holding Lizzo to a different standard than they hold skinny white women.
Lizzo is defending herself after she was criticized for doing a 10-day smoothie detox and sharing her experience on social media. The "Truth Hurts" singer, 32, shared a video recap of her detox process on Instagram and TikTok on Monday, explaining that she decided to try out the program after she "drank a lot, and I ate a lot of food that f—ed my stomach up in Mexico."

Lizzo then showed a sample of what she ate and drank on the detox, from green smoothies to supplements to alkaline water to vegan protein bars and nuts. The Grammy winner said that days four, five and six were the "hardest," and "started to get to me mentally."

"I was never super hungry, I think I just wanted to stress eat and do things that were like, kind of self-harming," she said.

Lizzo said that by days nine and ten, she felt "amazing."

"I think that it's just great to reset your stomach and reset things, especially when you deal with gastrointestinal issues like I do. But I think I look f—ing great too," she said.

After sharing the videos on social media, though, the comment section filled up with people criticizing Lizzo for "selling out to diet culture" with a detox diet. Others said it was "triggering" for people with eating disorders, and were surprised to see someone who promotes body positivity talking about restrictive eating.

The star followed up with another video explaining her reasoning for the heath decision, sharing that she'd usually feel "afraid and ashamed" to share her experience with the 10-day detox "because I feel like as a big girl, people expect if you are doing something for health, you're doing it for a dramatic weight loss, and that is not the case."

"In reality, November stressed me the f— out," she continued. "I drank a lot, I ate a lot of spicy things and things that f—ed my stomach up. I wanted to reverse it and get back to where I was. I'm so proud of myself. I'm proud of my results. My sleep has improved, my hydration, my inner peace, my mental stability, my f—ing body, my f—ing skin, the whites of my eyes, I feel and look like a bad b— — and that's it. I'm a big girl who did a smoothie detox and I wanted to share it with you guys," she concluded, before adding, "And every big girl should do whatever the f— they want with their bodies."
If you check out Lizzo's TikTok, she did several posts with photos and videos, talking about her cleanse and how it made her feel. It wasn't like she just posted "starve yourself, bitches" and left it at that. She really explained what she was doing and how it made her feel. While I think "cleanses" are junk science and a fancy way to say "crash dieting," the reaction to Lizzo was absurd. Yes, she can be body-positive and all about self-love… and she can also try a juice cleanse, just to see what it's like. Who cares? A lot of people, apparently. So I'm glad that Lizzo sent out the other video explaining why she did the cleanse. Every woman should do whatever the hell they want with their bodies. Period. It wasn't even like Lizzo was getting paid to promote a particular diet or cleanse! She wasn't trying to monetize or profit from "diet culture." She was literally just trying to change up her diet so she would feel better.
Thank you girl!!!

You just confirmed everything I said in this video.

Hopefully y'all will leave #Lizzo alone now & take care of yourselves. pic.twitter.com/5uV8PA5mMI

— AG's Truth Podcast (@agstruthpodcast) December 15, 2020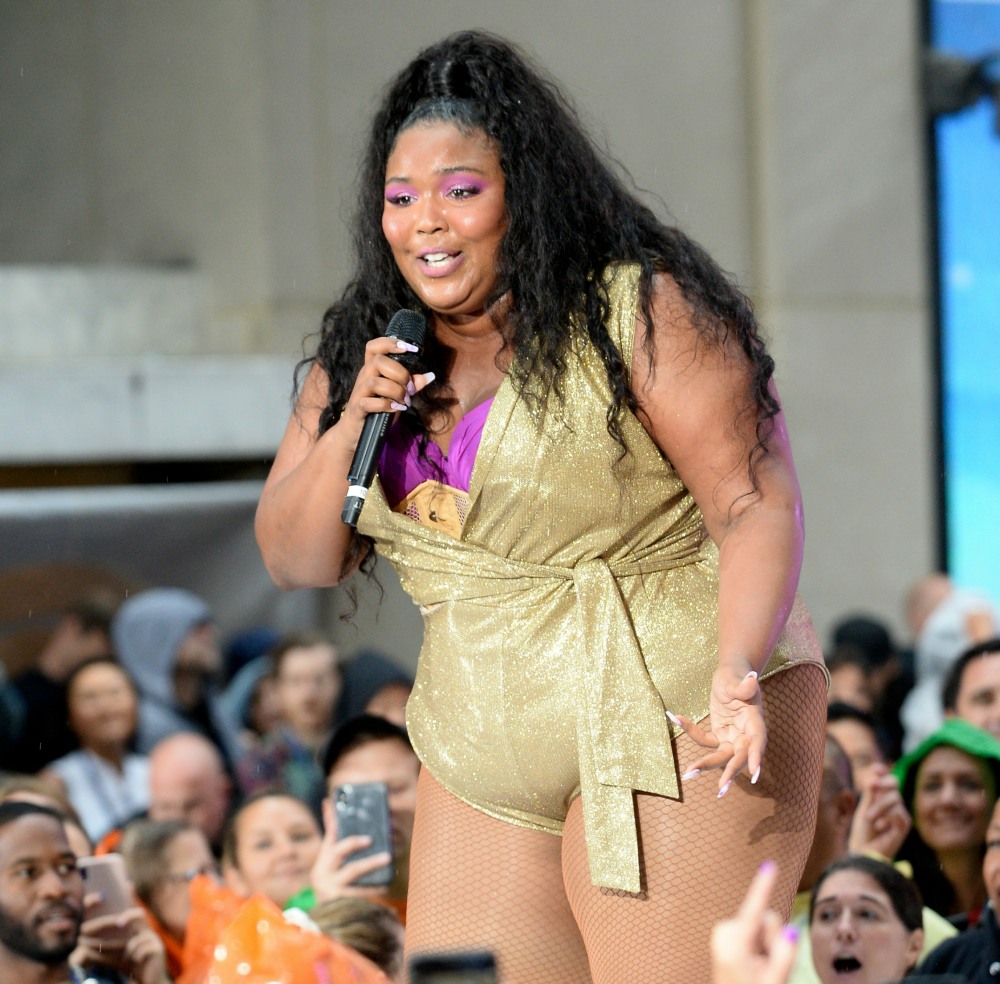 Photos courtesy of Backgrid, Avalon Red.