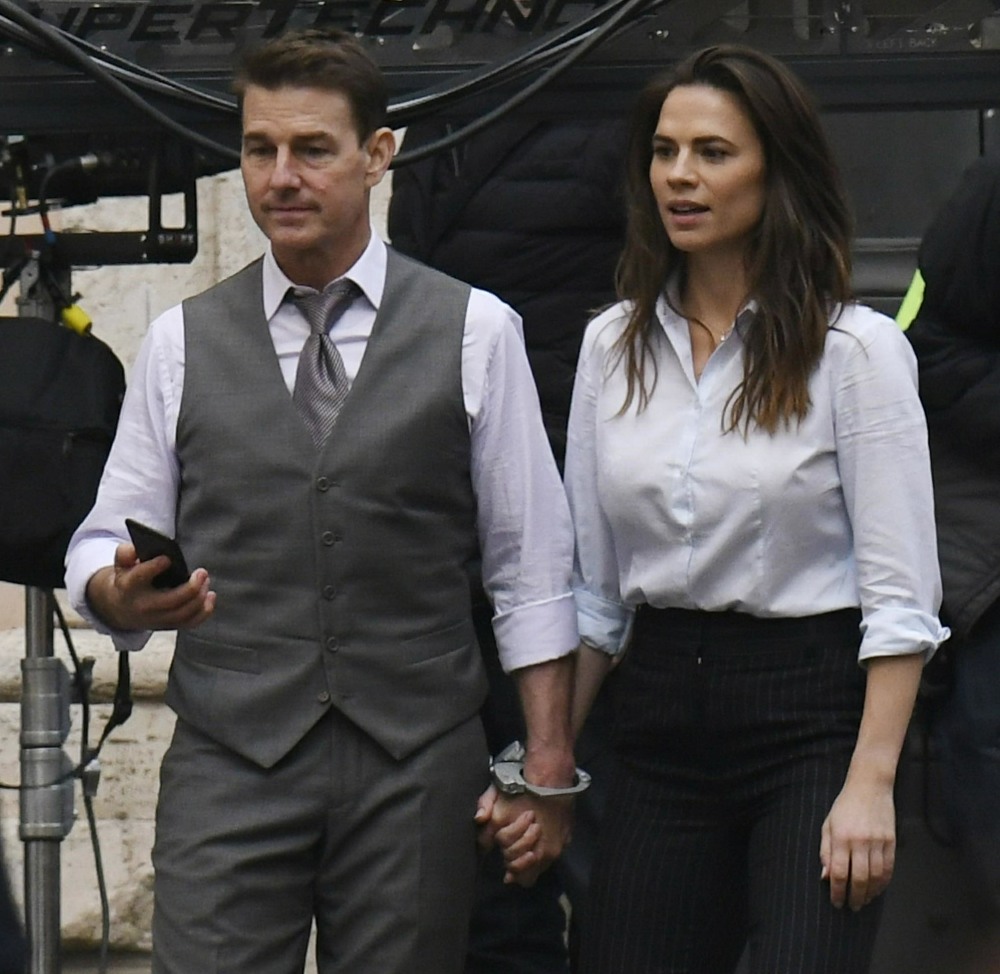 One of the stories we've been discussing all week is Tom Cruise's lengthy rant to crew members during filming on Mission: Impossible 7. The crew people apparently were not social distancing properly, and Cruise ranted at them for that, and because (he said) they were one of the few productions happening during the pandemic, and studios are watching to see how they do, and whether it's safe and all that. Reportedly, some staffers on the film did quit following Cruise's rant. Now Tony Ortega and Leah Remini have a lengthy piece on the Scientology of it all, and how Cruise believes he's surrounded by suppressive people and only SPs get sick or something. I honestly found it all kind of mind-numbing when they really got into the belief system of this bonkers cult. The point, I suppose, is that Tom wasn't ranting at crew members because he actually cares about anyone's safety, he was doing it because he thinks he's an all-powerful Scientologist?
Honestly, as soon as anyone starts talking about their crazy belief systems or whatever cult they belong to, I run for the hills. But not Hayley Atwell, Cruise's costar on MI7. Apparently, Atwell and Cruise are dating?
Tom Cruise is dating his Mission: Impossible 7 co-star Hayley Atwell after filming brought them 'even closer'. The actor, 58, and actress, 38, are said to have become 'fairly inseparable' after they 'hit it off from day one'.

News of the romance comes amid claims earlier this week that five crew members on set have 'quit' after Tom 'launched into a second rant' following his fury about staff breaking Covid rules.

Tom hasn't had a high-profile romance since his divorce from ex-wife Katie Holmes in 2012 while Hayley is said to have split from her English doctor ex earlier this year.

A source told The Sun: 'Tom and Hayley hit it off from day one. Lockdown, and all the difficulties that came with it, brought them even closer and they've become fairly inseparable. They've been meeting up after hours, and she's been to his London pad. They get on brilliantly, and both seem very happy.'
I mean, part of this is just the "put him with his costar" tabloid nonsense that comes around every time Tom is working on a movie. It would not surprise me at all if he was auditioning potential girlfriends, and it would not surprise me if Atwell was simply being nice to Tom, and he misconstrued that as a deeper interest. I want to think she's smarter than this, but who knows.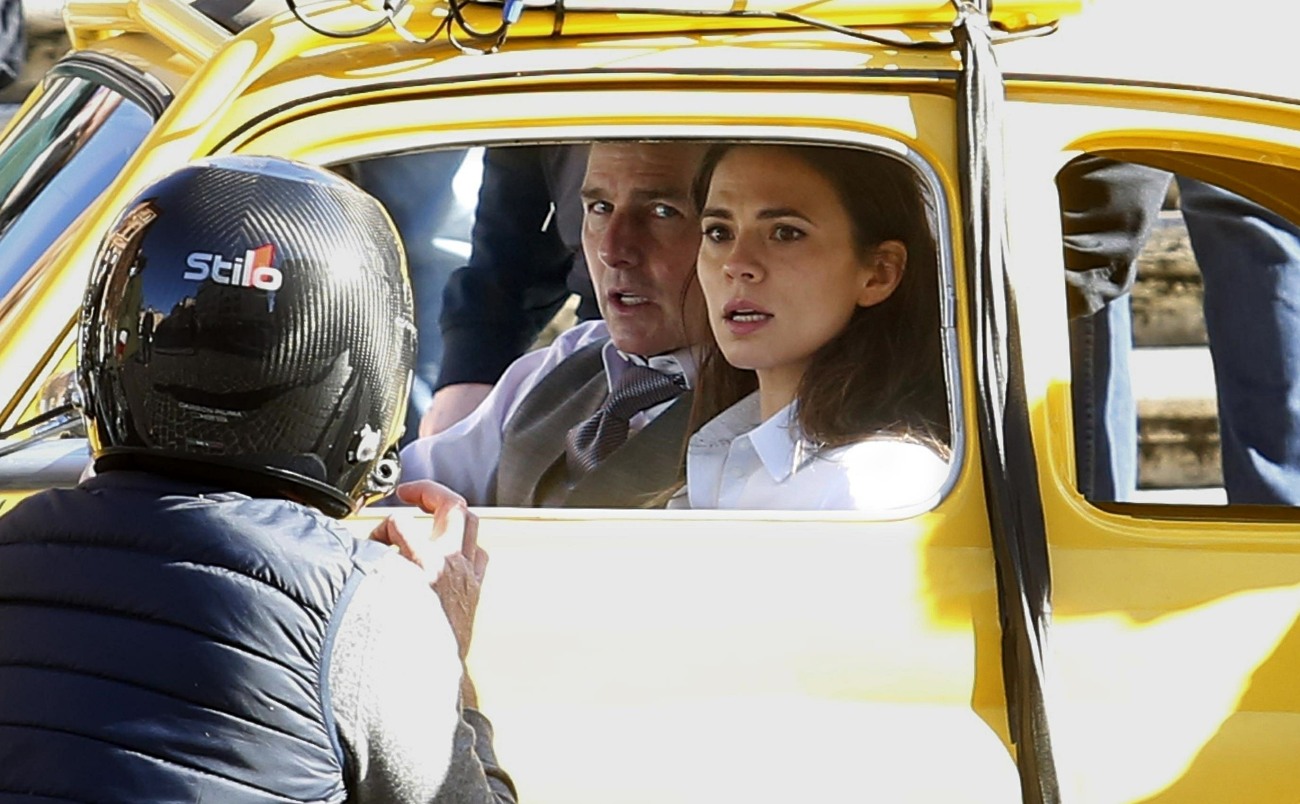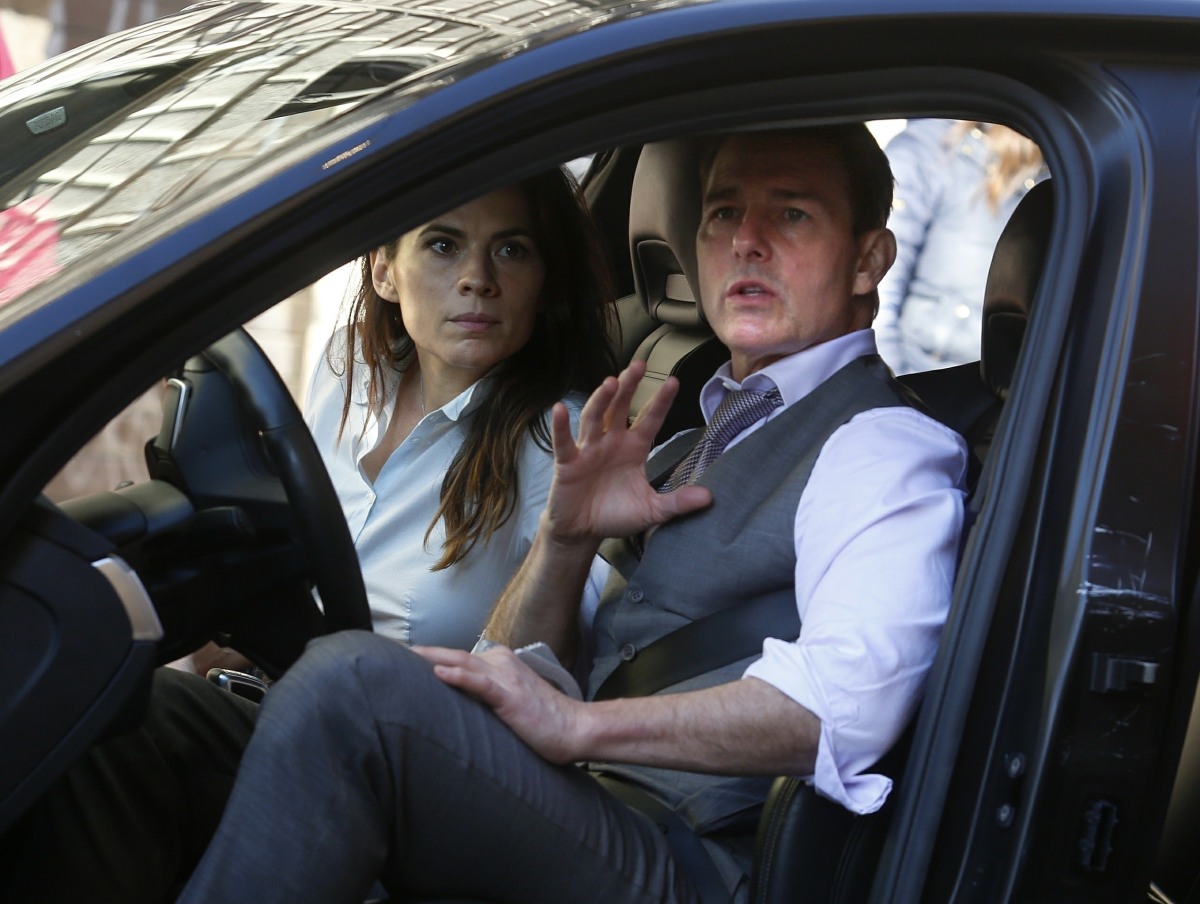 Photos courtesy of Backgrid.