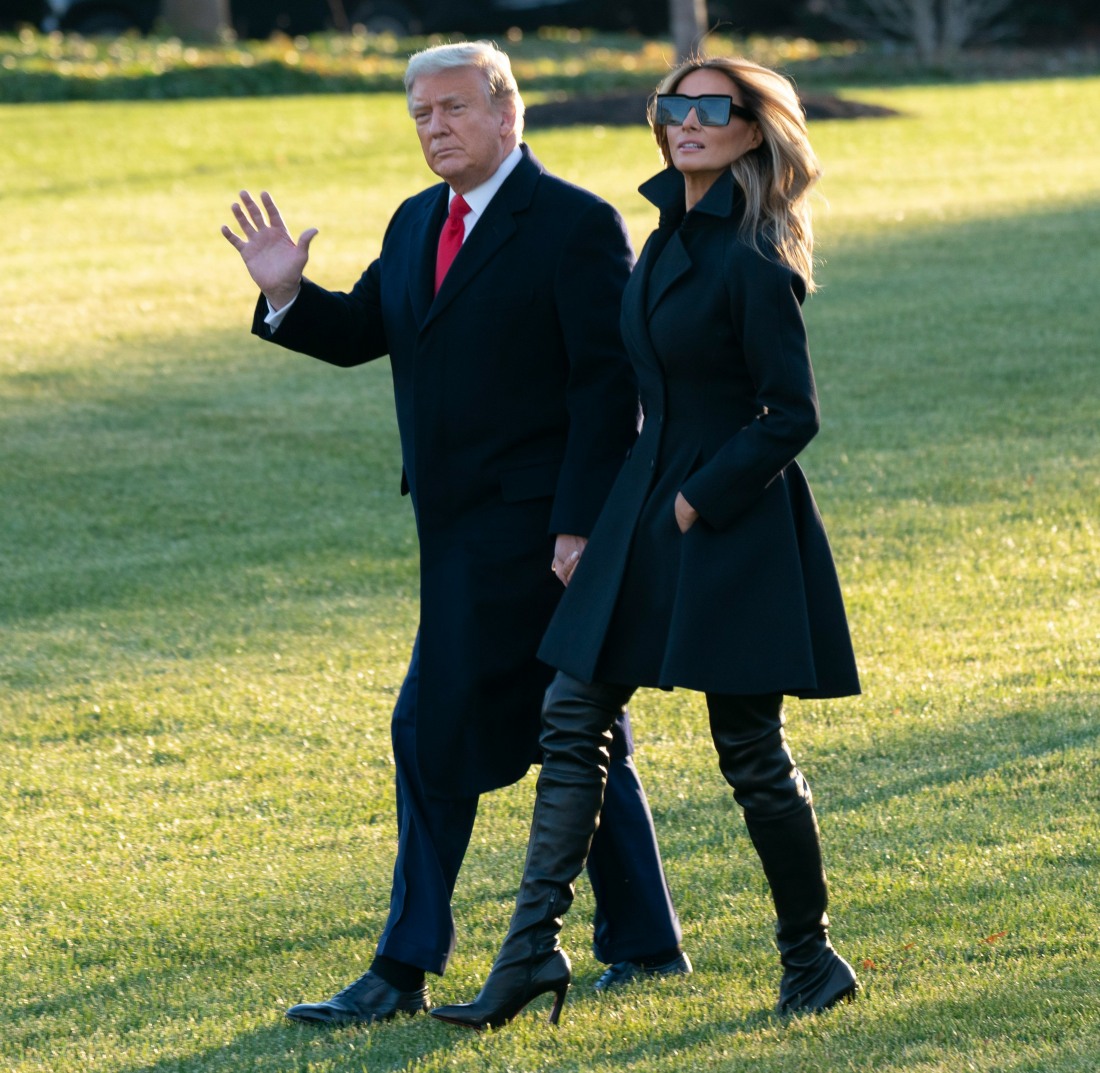 Last week, just before Christmas, Donald and Melania Trump flew to Mar-a-Lago. As they left the White House, Melania seemed to have a special strut to her walk, perhaps because (hopefully) she was walking away from the White House for the last time. Or perhaps it was the $2,195 Christian Louboutin thigh-high boots. Melania definitely "served" a pre-Christmas look, which inspired Breitbart to post this:
The elitist snobs in the fashion press have kept the most elegant First Lady in American history off the covers of their magazines for 4 consecutive years. https://t.co/7pUCXf8nrT

— Breitbart News (@BreitbartNews) December 25, 2020
Donald Trump actually agreed:
The greatest of all time. Fake News! https://t.co/jiWjLrynQW

— Donald J. Trump (@realDonaldTrump) December 25, 2020
The thing is, all of the fashion magazines did decide, en masse, to reject Melania. Perhaps they were led by Anna Wintour at Vogue, who basically used her platform to quietly agitate against the Trump administration. I tend to believe that most American fashion editors simply wanted nothing to do with Mel, but it's surprising that there wasn't at least one contrarian, one Marie Claire or Glamour or InStyle editor who was like "okay, maybe we should at least offer Melania a cover?" But here's the thing: there probably were a few fashion magazine offers… and Melania rejected them:
A gentle reminder that magazine cover features require an interview component. @FLOTUS has not given an interview to a national publication during her term as first lady.

— Kate Bennett (@KateBennett_DC) December 26, 2020
Yep! That sounds about right. To be fair to Mel – I hate myself for this – I bet she was offered some lower-tier fashion cover and she rejected it because SHE thinks she should only be on Vogue or Vanity Fair. And she didn't want to do any interviews as well. She had too many secrets, including the fact that she had a Fauxlania body double, and the fact that she didn't even live in the White House most of the time.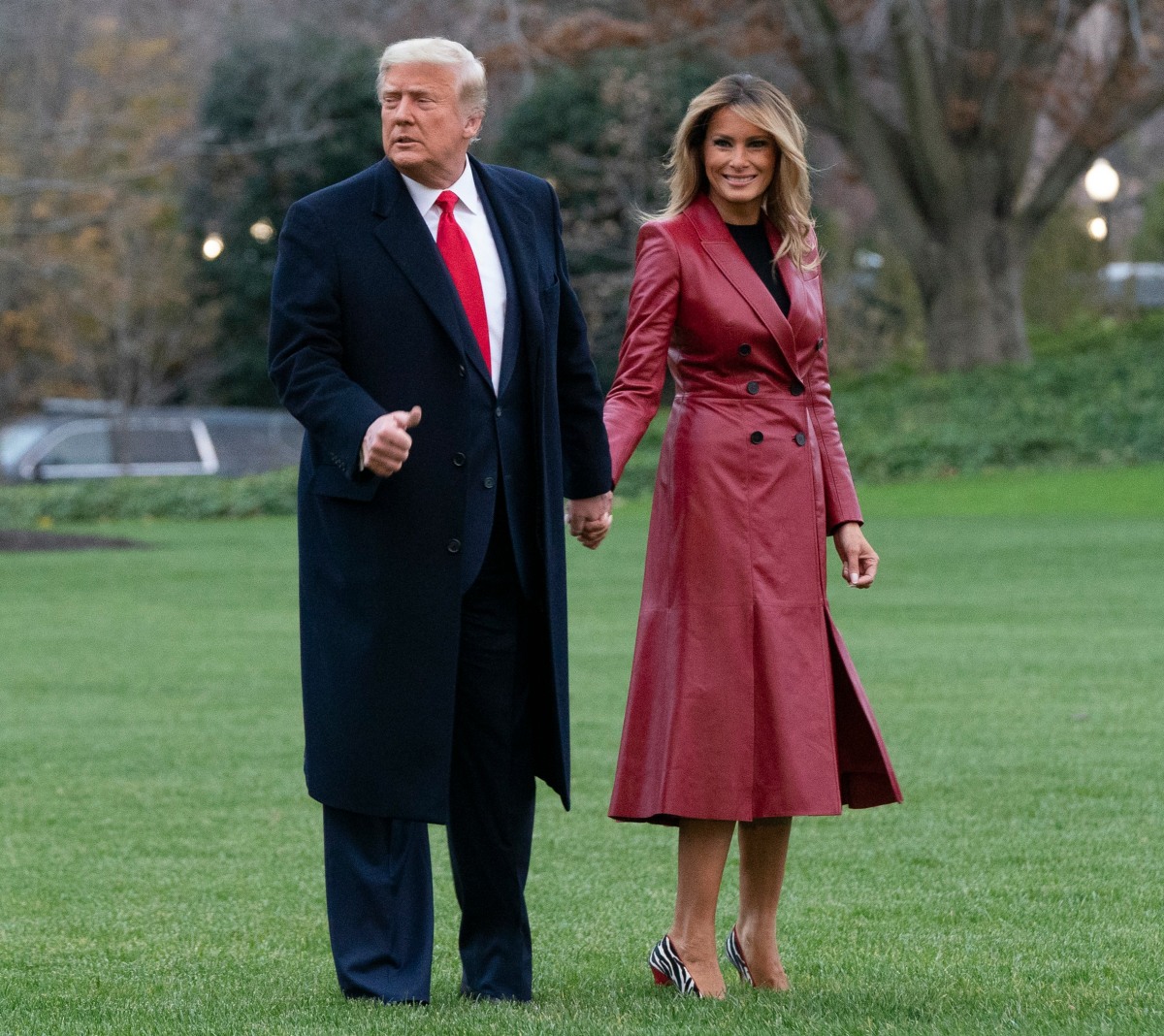 Photos courtesy of Avalon Red, Backgrid.