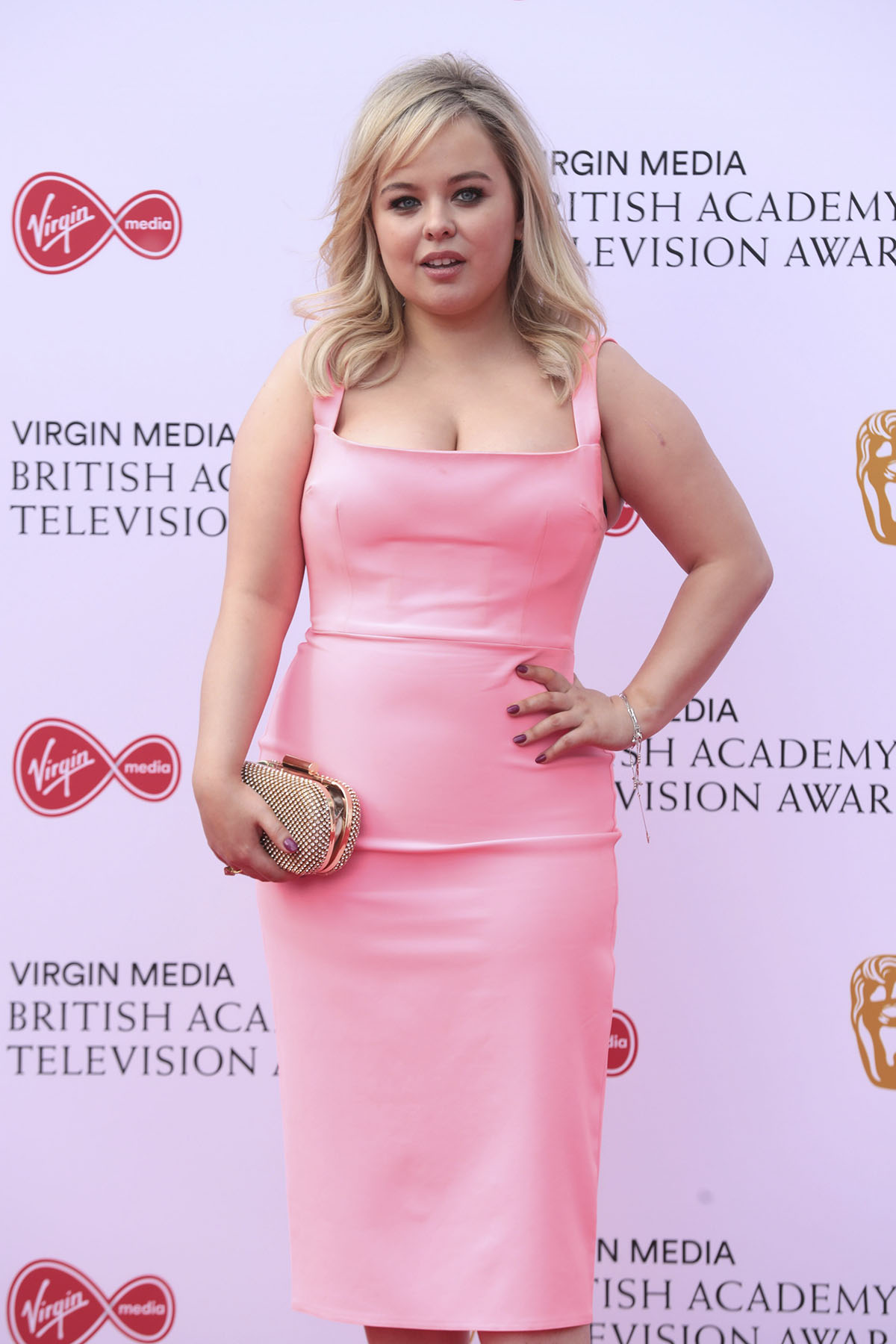 Spoilers for the ending of Bridgerton follow, stop reading if you don't want spoilers
I have definitely rewatched the current sexiest show on Netflix, Bridgerton, multiple times. I just can't get enough of the Duke of Hastings and his chemistry with Daphne. I blame Shonda and showrunner Chris Van Dusen for encouraging my inner middle-aged Thotiana this past week. I have been enjoying tweeting with people who loved the show and sharing my favorite sexiest moments of the first season. While waiting for an announcement that there will be a season 2, I have been spending my time searching for rippable corsets for future cosplay and falling down the hilarious rabbit hole of Bridgerton Tik Tok. And because I am absolutely obsessed, I have also been finding interviews with the cast, particularly Rege-Jean "The God" Page. I mean, have you SEEN that man?
I have been trying to avoid spilling the tea about the show but this interview is filled with spoilers. So if you haven't watched it do not continue after this point. Nicola Coughlan of the Derry Girls plays conniving, backstabbing Penelope Featherington (I actually liked Penelope). We spend eight episodes trying to figure out who Lady Whistledown is when it is revealed in the last few minutes of episode eight that she is the wallflower Penelope. Penelope is embroiled in a unrequited love triangle with her best guy friend, Colin Bridgerton, who is in love with Penelope's very secretly pregnant country cousin, Marina. Most of the time Penelope goes unnoticed in the aristocratic circles which makes her the perfect person to spill everyone secrets. Below are excerpts from an interview Nicola did with Harper's Bazaar. She talks about her character Penelope's development and what would change about Lady Whistledown if she were in the 21st century with access to social media:
On the reveal scene
"I think the reveal was done so well," Coughlan says. "I mean, it was one of the most satisfying things in the world to shoot. It was amazing. And that big cloak and the carriage and everything, I think it's the perfect ending. When I watch it, even though I know, I was still like, 'Ahh!'"

On if she knew about her character ahead of time
So, in my first meeting with Chris Van Dusen, our showrunner, I had to awkwardly slip in the question in some way, "Am I her? Are we doing that thing?" Because it changes the character completely, it changes how I would've approached her, and it gives this whole other layer. And how I find out was really strange. I just had one audition for this show. I thought it was going to be months and months, but it was just one, and the tape went to L.A., and I got the call with the offer, and I was so confused as to how I'd gotten it like that. I was like, "Are you sure this isn't a mistake? And they really want me?" And then I ended up starting to read the books, and I went to book four, which is Penelope's book, which is actually 10 years post-Season 1 scripts.

On how she approached her character
It was so much fun, because what I always think about Penelope is that she's sort of the lowest-status person in any room she's in, while also being the highest status because she's the most powerful woman in London. She can make or break someone. She controls things. She can break up a match or a marriage or someone's reputation.

I think Season 1 is all about her gaining this power, but really not knowing what to do with it. I think that becomes evident towards the end, especially with Marina, because I really didn't expect her to go as far as she did. I was like, "Penelope is not going to risk her family's reputation, she's not going to ruin Marina's life, just all for Colin." And I was like, "Oh, my God, she did it. Oh, that's pretty big."

On how women established agency when their choices were limited
It was really fascinating, because I think we're in a really exciting period of making art right now, in that we're going back and telling stories that haven't yet been told and women's stories that have been neglected. And, yes, Bridgerton is a fantasy and these women … It's hard to know. Are they more outspoken? There's definitely this feminist narrative, but I think there was something sort of sad. Claudia and I used to say it all the time that Penelope and Eloise, had they lived nowadays, what could they have done? They were property of their fathers until they were property of their husbands. It's really sad for them. But then, we're looking at it from a Western view, and that's still a reality in a lot of the world. There's still a lot of women that don't have that choice.

On who Lady Whistledown with be in 2020
I feel like she'd be good for zingers on Twitter. I could see Penelope totally stalking Colin's Instagram. I always think that. Her scrolling back and liking a post from two years ago and freaking out. I feel like she would have so much power in this time, because there's a lot of those sites that now are the anonymous gossip sites and blind items. Human nature, we do have a desire for gossip and scandal. It's just within us. It's innate. So I feel like, yes, she would still make a big splash on social media.
Despite my calling Penelope a conniving witch (she was) I actually enjoyed her character arc. You can definitely tell that Penelope was more intelligent than people expected. The fact that her bestie was Eloise, the equivalent of a modern day feminist, should have been a clue. I will say I did figure out that Whistledown was Penelope before the reveal in episode eight because of what happened to Penelope's cousin, Marina (I won't spill all the tea).
One of the many things I loved about Bridgerton, besides the steamy sex scenes, was how the women found their own form of independence throughout the show. Especially during an era where women were only seen as fetus incubators and glorified housekeepers. It was refreshing not only to see a diverse cast but diverse character development in Bridgerton. Nicola Coughlan is definitely the unsung heroine of the show. She brought Penelope to life and made her a sympathetic character. I think Penelope was pretty but I understand that she wasn't the mainstream sort of beauty of the time so she was ignored. The fact that Penelope ends up being Lady Whistledown is beautiful revenge. Personally, I love an intelligent misfit. I also loved what Nicola says in the article about how Penelope is treated as the least powerful person in the aristocracy but is eventually revealed to be the most powerful one. She's an epic character.
Nicola is right when she says that the desire for gossip and scandal is human nature. I obviously love to read celebrity gossip. I mean I DO write for Celebitchy, *hair flip*. I look forward to a second season and you know it's coming. You can catch Nicola on the Great British Bake Off-Holiday Edition, she's adorable. As you all distract yourself with that, I am going to go read the Julia Quinn books to catch up on the characters of Bridgerton and stalk Rege-Jean's Instagram (don't judge me).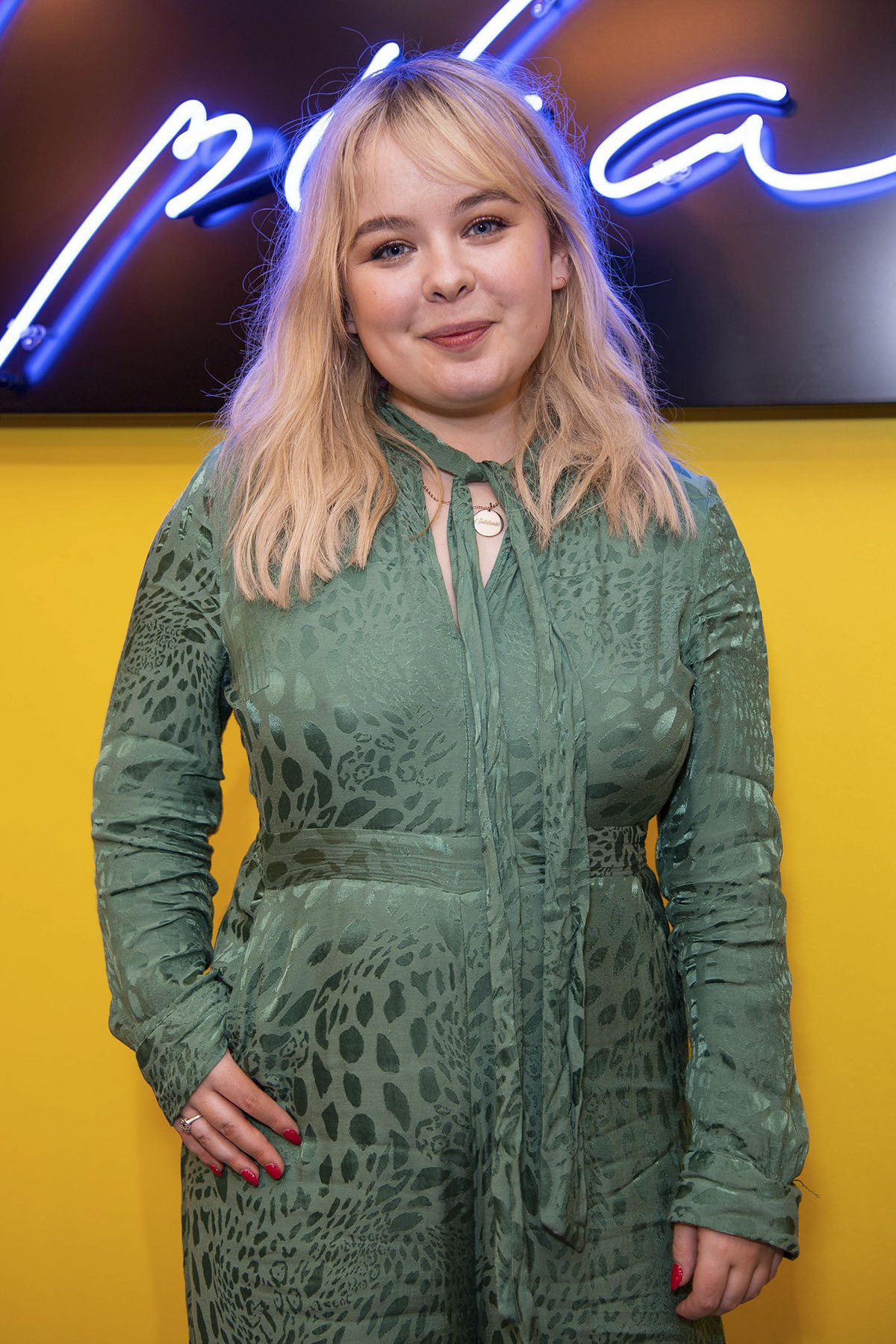 Photos credit: Avalon.red, Liam Daniel/Netflix © 2020 and via Instagram