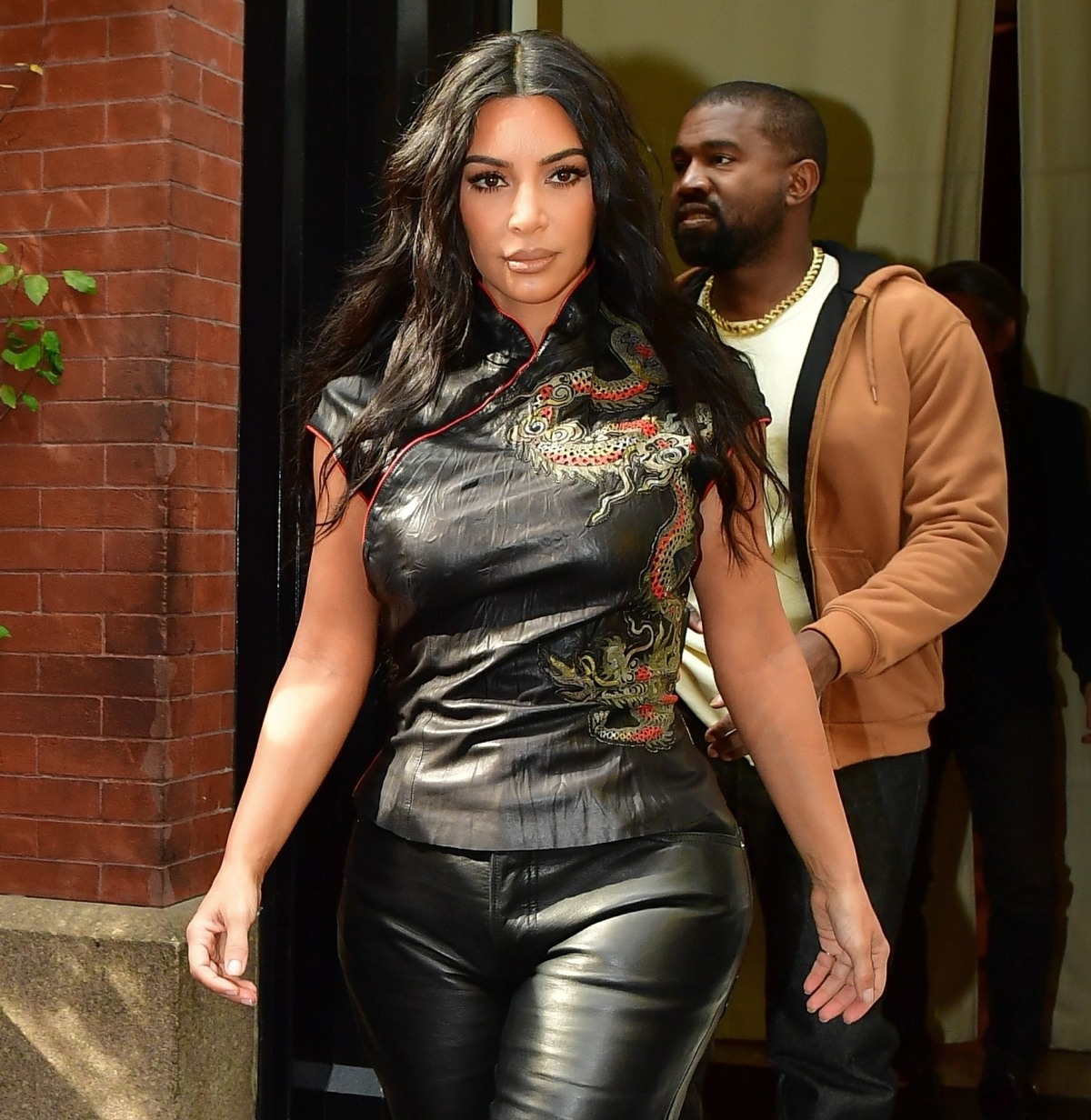 I wondered how long it would take for Kim Kardashian to go back to treating People Magazine like her personal diary, and it turns out… it took less than a day. People Magazine ran several exclusives following the NY Post's bombshell news that Kim has rehired Laura Wasser and is already working out the specifics of a divorce settlement. People's version of events was much softer, of course – according to their sources, Kim is still somewhat undecided about filing, and she and Kanye have been in couples therapy, which I'm sure is massively stressful on its own (imagine trying to sit in a therapy session with Kanye and his manic rants about slavery). Here's more from yet another People exclusive:
Kim Kardashian is doing her best to remain positive amid her potential split from husband Kanye West, a source tells PEOPLE.

"December was a rough month for Kim. She has been living separately from Kanye. Over the holidays, it was hard for her to stay positive," the source says. "She has been trying her best, though, for the kids. She stayed in Los Angeles for New Year's [Eve]. Kourtney and Khloé [Kardashian] were around to support her. She is very grateful to have her sisters to lean on."

Kardashian, 40, and West, 43, wed in 2014 and share daughters North, 7, and Chicago, 2, and sons Saint, 5, and Psalm, who turns 2 in May. According to the source, the couple's split is "inevitable" after a tumultuous year, which saw their relationship drama unfold in the public eye.

"She is sad about it, of course," the source says. "She just feels she has done everything in her power to make her marriage work. Even though she has been thinking about divorce for months, she hasn't filed because she feels terrible for the kids."

For now, according to the source, the plan is for Kardashian to remain at their family home in Hidden Hills, California. "She provides a safe and stable environment for the kids," the source says. "She is a great mom and the kids will be fine."

As for when Kardashian — who is working with top divorce lawyer Laura Wasser — will file, a second source said that "it will happen eventually, but she's waffling." A third source, however, said the two are "in counseling and exploring their options," adding, "They have been working on their marriage for a long time, but no decision has been made."
For the love of God, Hamlet Kardashian. I get it, she wants to do this carefully and she's probably hyper-aware of the very real possibility that her actions could trigger another manic episode or possibly even a psychotic break. But she's also performatively dithering and drawing this out for attention. This isn't for the kids! Trust me, North is old enough to know that A) mom and dad barely spend any time together B) mom doesn't trust dad around the kids and C) that mom and dad are going to split up. Kids notice a lot more than the adults realize. I'm not saying "rip off the band-aid and what will be will be," but Kim needs to entertain the possibility that this Hamlet routine will do as much damage to Kanye and the kids as, you know, just making a clean and concise break.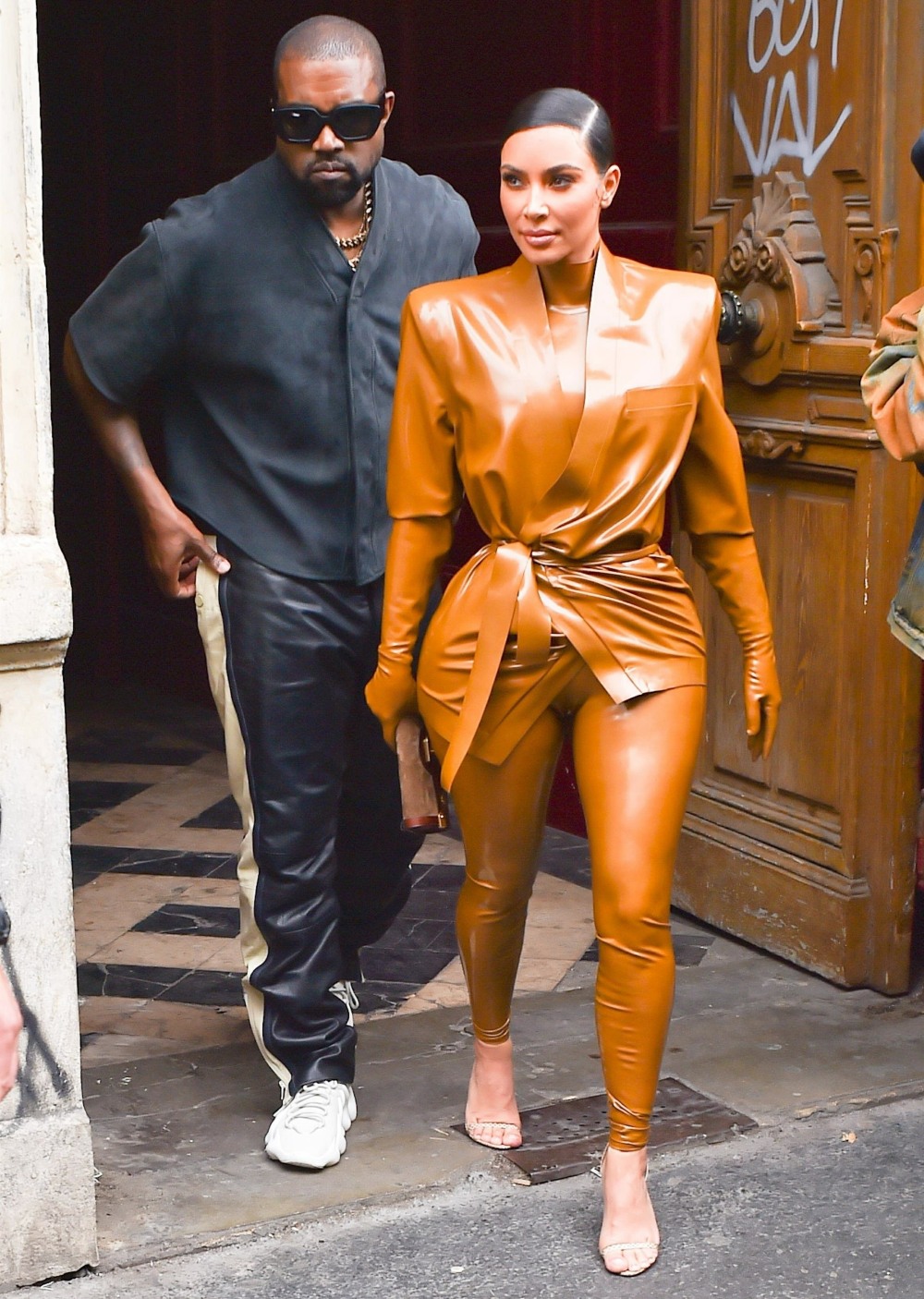 Photos courtesy of Backgrid.