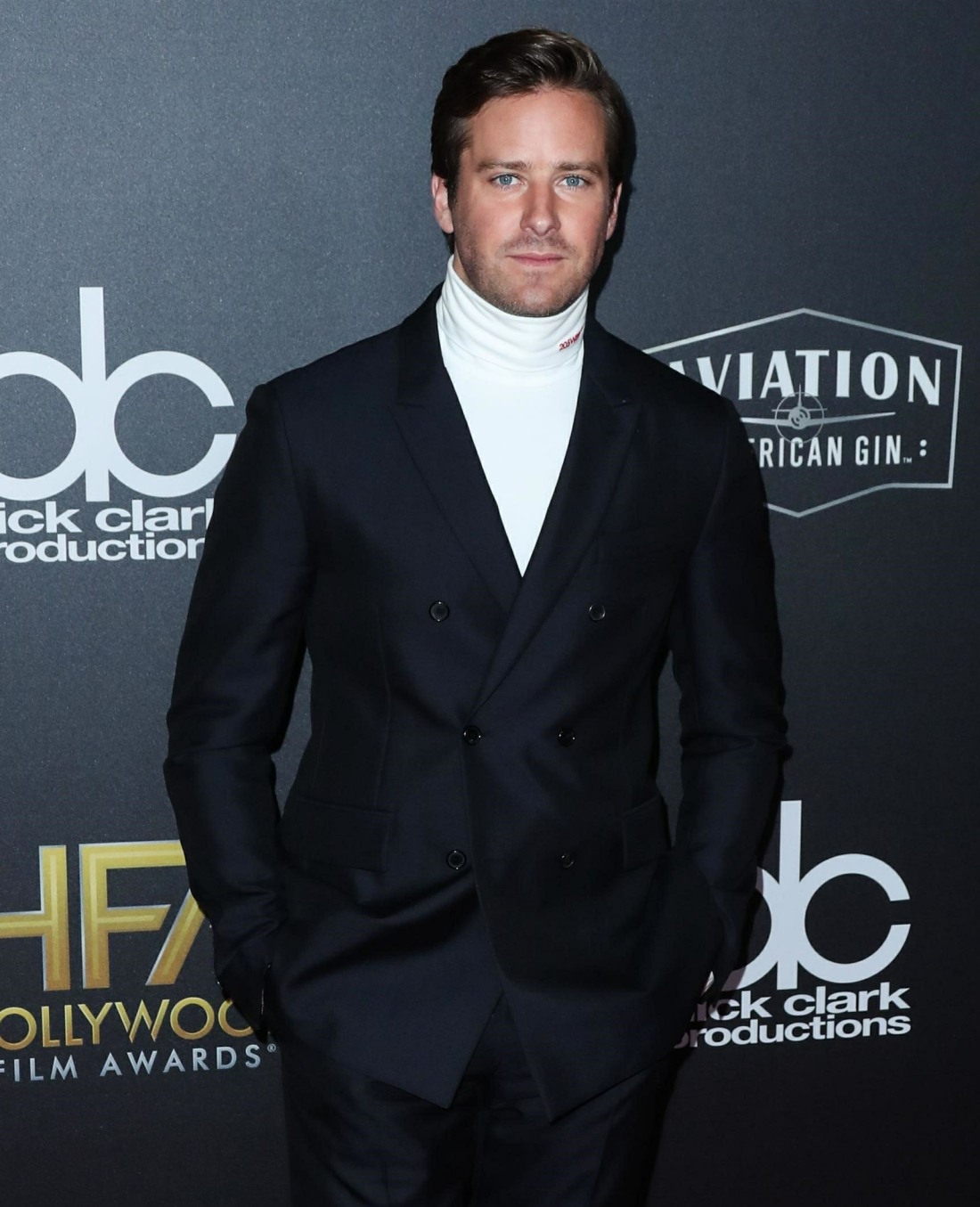 I was waiting to see if one of Armie Hammer's mistresses, girlfriends or victims (or all three) would give an interview. Before now, the stories of his abusive behavior and obsession with BDSM were mostly just copies of DMs which (frankly) were not all that verifiable. Now one of Hammer's exes, 30-year-old Courtney Vucekovich, has spoken out to Page Six. Vucekovich dated Hammer from June to August last year, but she shrugs off the idea that she was behind any of the DM leaks to the "House of Effie," which published a lot of submitted messages to and from Hammer's other victims and girlfriends. She has seen the DMs and she says that none of them really surprise her, including the cannibalism messages. Vucekovich goes in further detail about Hammer's weirdness and abusive behavior and a lot more. You can read the full Page Six piece here.
No really, Armie Hammer is into cannibalism: "He said to me he wants to break my rib and barbecue and eat it," app founder Courtney Vucekovich exclusively told Page Six. "'F–k that was weird,' but you never think about it again. He says, 'I want to take a bite out of you.' If I had a little cut on my hand, he'd like suck it or lick it. That's about as weird as we got." [She says the cannibalism DMs didn't shock her.] "He likes the idea of skin in his teeth," she claims.

Her relationship with Hammer was not only weird and gross but also emotionally abusive. "He enters your life in such a big way. He's such a captivating person. He has such a presence and he's aware of that and he uses it in such a way that most women would think, 'Oh my gosh, this is amazing,' but especially young women, that's kind of the scary part — how good he is at active manipulation and making you feel like he's never felt this way about anybody. He quickly grooms you in the relationship. He kind of captivates you and while being charming, he's grooming you for these things that are darker and heavier and consuming. When I say consuming, I mean mentally, physically, emotionally, financially, just everything."

He's an emotional vampire: Vucekovich claims Hammer is a "chameleon" who transforms into "exactly who you need him to be. He sucks out all the goodness you have left," she said. "That's what he did to me. I gave and gave and gave until it hurt." Eventually, Hammer's behavior turned "obsessive," Vucekovich claims. At one point, she and Hammer spent three weeks together, 24/7, and when they weren't together, she says, he would text her 100 times per day.

She wasn't safe: "I wasn't safe. He kind of makes it like, 'I'm going to teach you things.' I'm smarter than that, but where was I during that? I knew the whole time. I had this gut feeling the whole time that this was not right. He's not well." Vucekovich claims "The Social Network" actor would drink and do drugs "all the time," which left her feeling compromised and scared. "He did some things with me that I wasn't comfortable with. For God knows what reason, he convinced me that these things were OK and he put me in some dangerous situations where I was not OK, where he was heavily drinking, and I wasn't drinking that way and it scared me. I didn't feel comfortable. You end up doing things that are very out-of-character for you, including sex acts."

She says he's a profoundly broken man: "He makes you feel bad for him, and that's really scary and keeps you [close to him]," she explained. At one point, Vucekovich found herself paying for everything, including gas for his truck, because he's allegedly broke. "He needs you. He actually needs you. It's a full-time job when you're with him the way that I was. I was trying to catch my breath the entire time I was with him. You're drowning in this dark hole trying to stay afloat. There will be random moments of good that convince you to stay."

How it ended: Vucekovich said the relationship ended following an explosive fight and Hammer left. "He blows up [women's] lives like that and walks away," she said.

She needed help afterwards: She went into a 30-day partial hospitalization program for PTSD and trauma. "I didn't want to carry that into my future," she told Page Six. "As a strong mental health advocate, I knew that this relationship was something I needed to process with help from people who specialize in trauma and PTSD. That is my experience."
Whew. I believe her. Lies, emotional abuse, sexual sadism, alcoholism and financial abuse all in a mere three-month relationship which left a 30 year old woman so traumatized that she had to go into intensive therapy. I'm sure a professional psychiatrist could do a better job diagnosing him, but the sexual sadism definitely leaps out as a big indicator of a massive, dangerous pathology at play.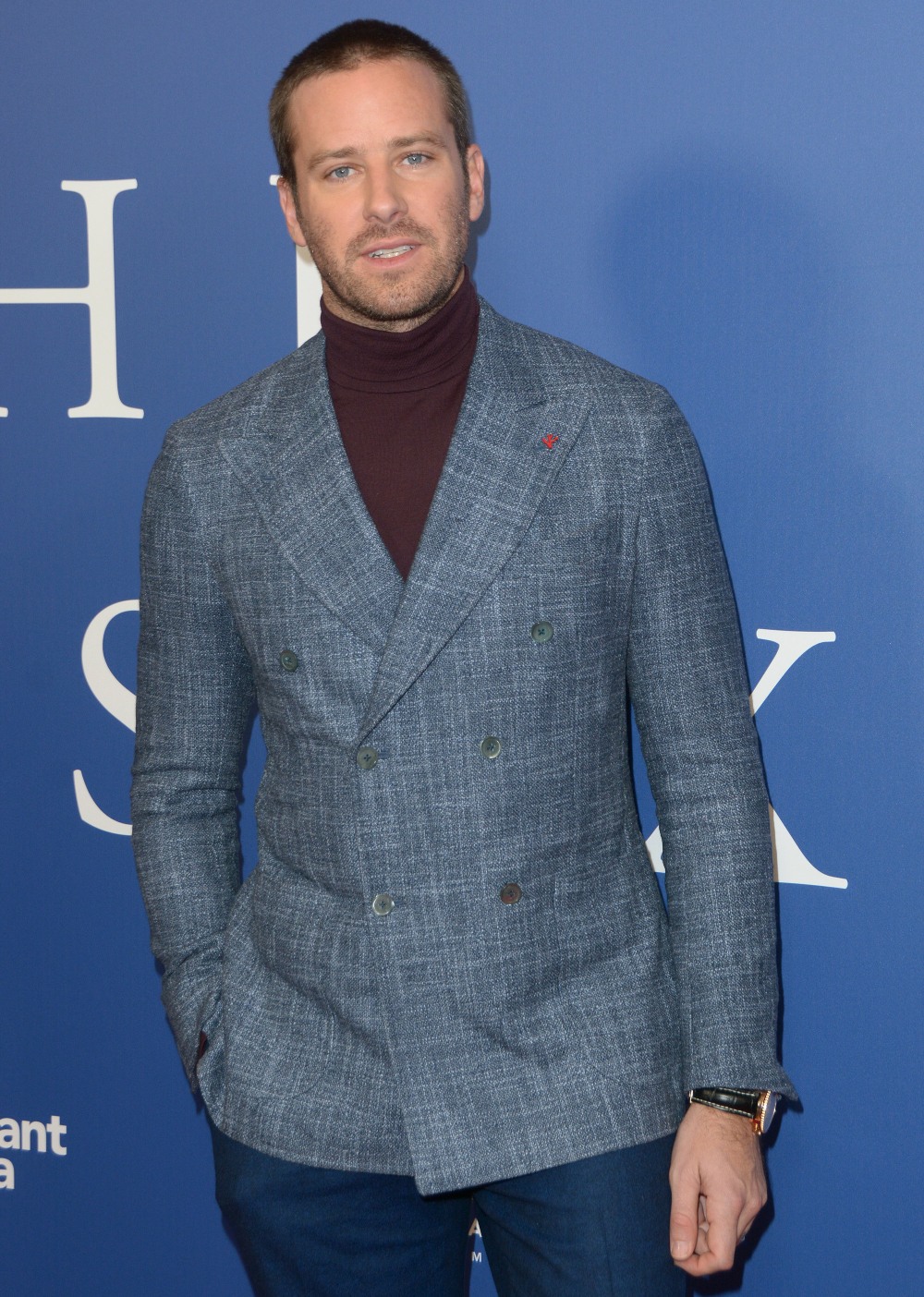 Photos courtesy of Avalon Red, Backgrid.