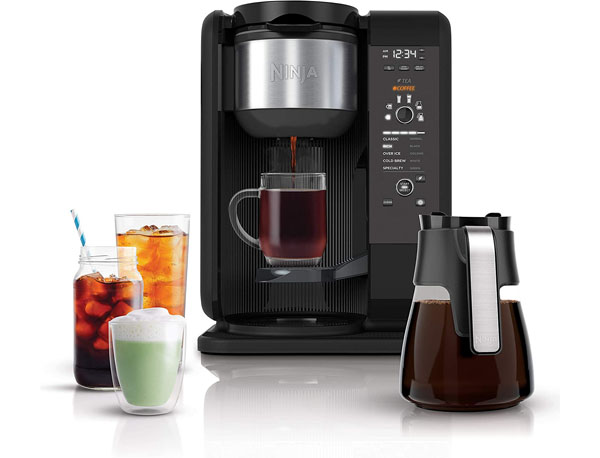 There are so many things I've ordered from Amazon which I use every day. It's hard to remember them all, but they include my awesome coffee maker, which I've had for almost two years, this magnetic 2021 page-a-week meal planner that fits on the fridge. I got it at the end of last year and it's 50% off now! Also I got this affordable high quality webcam under $24! I got that about a month ago but wanted to test it out for a while and it works great. I also still really like the laptop stand we talked about last month. Here are some more things I'm looking at on Amazon.
Nanofilter Masks you can breathe in that are also protective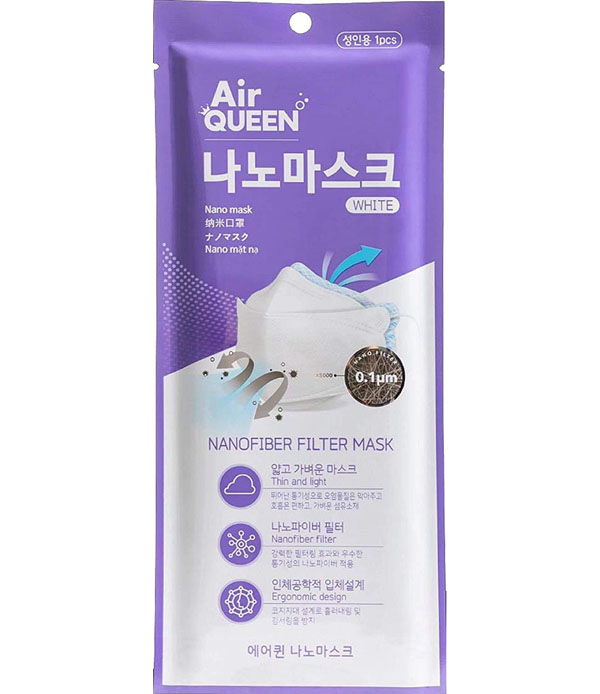 My mom was telling me about these new masks from Korea my aunt loves. My aunt has asthma and says she can breathe easily in them, but from what I've read they seem to offer good protection too. My mom ordered them and I'll be getting some for us too. (I will still double mask with a visor.) This is a set of seven three-layer nanofilter masks for $12.50. They have 4.5 stars, 19 ratings and an A on Fakespot. Reviewers like how breathable they are and say they can be sterilized without affecting how they filter. (I found a science article that seems to support this, but please be aware that I write for a gossip blog and am not qualified to give medical advice.) Reviewers write "They fit beautifully to your face, there's absolutely no sucking the mask into your mouth when you talk (even loudly), they are super comfortable, and lightweight. Very easy to breathe in also."
A Henley that's so versatile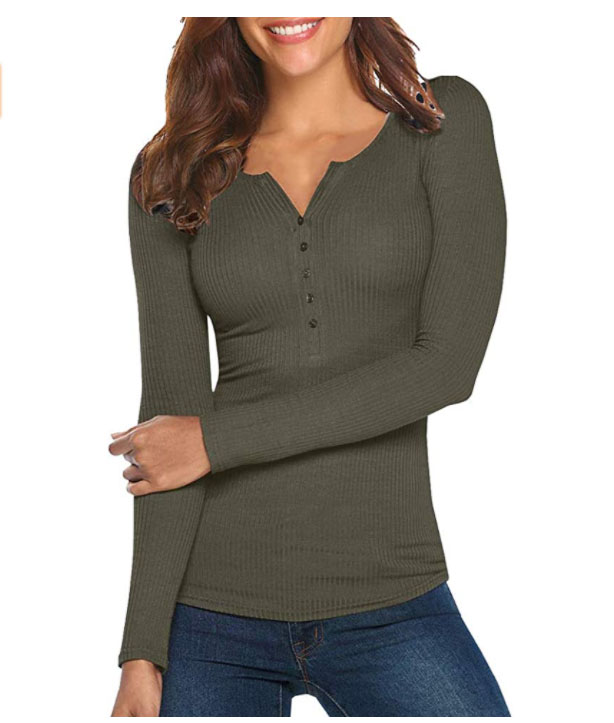 I have so many shirts but just end up wearing my long sleeve t-shirts the most. I would love a Henley to mix it up. This Henley by Tobrief comes in both short and long sleeve versions, some with waffle weave, and in 16 different colors and prints. It has 3.8 stars, 1,400 ratings and a B on Fakespot, most of the other Henleys had Ds or Fs. It comes in sizes small to x-large. Some reviewers say to order a size up if you like a loose fit. Many say it's comfortable, flattering and stands up to multiple washings. "Simply love this shirt. Feels great. Fits perfect." "I love this too more than I thought I would! I am always on the hunt for cute but unique tops I can wear out around town or to work (I'm a teacher). This top is one I always find myself wanting to wear."
A set of cosmetic brushes to blend like an expert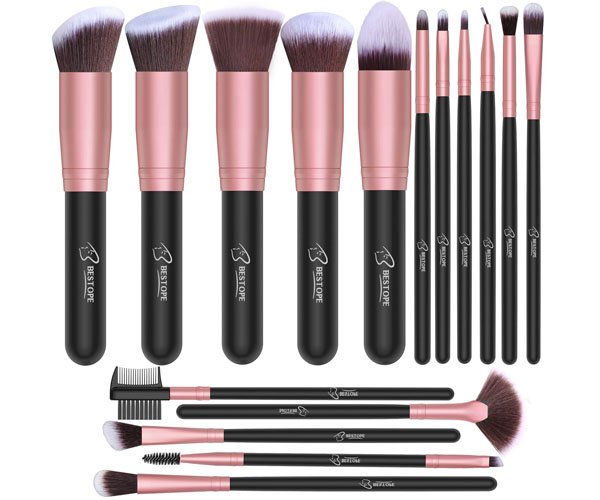 This 16 piece set of cosmetic brushes by Bestope is under $9! You can get them in white or rose for just a few dollars more at under $13! You get so many brushes that you'll be applying makeup like an expert. This is the number one bestseller in makeup brush sets and has 4.6 stars, over 35,000 ratings and a B on Fakespot. Reviewers are surprised at how many tools you get and say that they're high quality for the price. A makeup artist writes "The bristles are super soft and they don't shed at all. The face brushes are super dense and don't soak up too much product. The eye brushes are soft and can blend and pack on shadow really well. I also didn't notice any odd smells. I would definitely recommend this!" Another buyer says "So high quality and the price is great. Includes pretty much every brush you would need to do your make up!"
A refillable oil mister so that you can save on sprays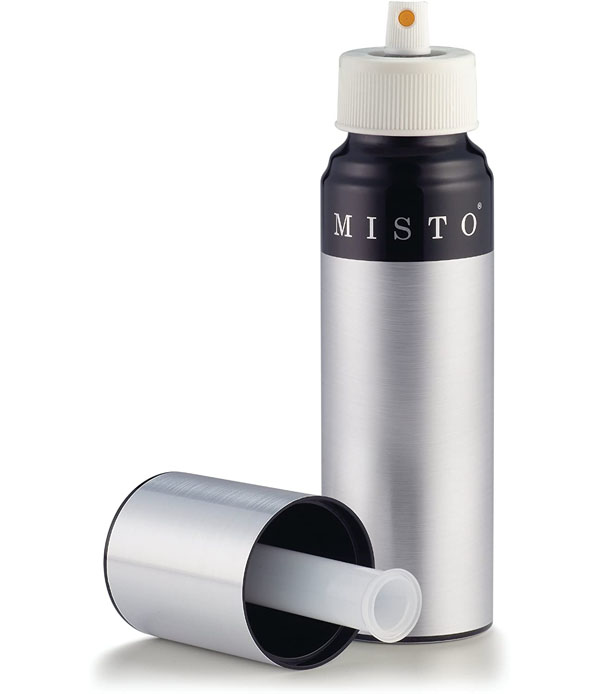 I've been buying those Bertolli olive oil spray bottles but they run out quickly. This refillable oil mister by Misto has over 20,000 ratings, 4.1 stars and an A on Fakespot. It's under $10 for the brushed silver version. Home chefs say it's great at dispensing a fine, even mist of oil for cooking, salads and dressings. You do need to follow the directions by only filling it halfway (so it has enough pressure to spray) and cleaning it periodically. "I love this for spraying a very light coating on everyday salads and caprese salad. Also when I make no knead bread (sourdough and instant yeast) I oil the bowl slightly then place the dough in the bowl for the bulk ferment.. and using the sprayer gives me a perfect mist of oil on the sides and bottom of bowl." "I filled it just under half way and it works perfectly. These are reasonably priced, I don't have to spend $3 a pop on solo use oil spray."
Make your own beef jerky, dried fruit and pet treats with a dehydrator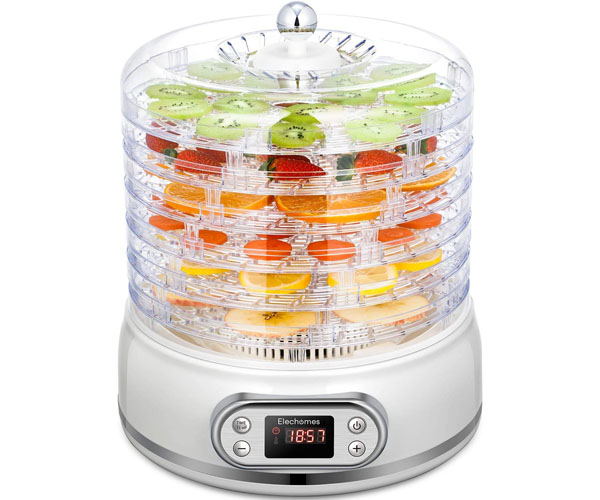 This 6 tray food dehydrator by Elechomes is under $70 and currently has a 15% off coupon, making it around $60. It has over 1,000 ratings, 4.6 stars and a B on Fakespot. I've always wanted a dehydrator since watching those Ronco commercials as a kid! This is said to be excellent at making snacks at home. Reviewers love how easy it is to use and clean and like that it has an auto shutoff feature. "It makes great tasting Jerky in about half the time of other dehydrators. Definitely worth every penny." "It's a workhorse and handles beef jerky as well as peaches, apples, bananas, nectarines, tomatoes, onions, and zucchini (what we've tried in last week); super easy to clean; runs quietly; light and easy to lift so it can be moved around the kitchen; The heat distribution is wonderful and it makes the best jerky!"
An outlet shelf to clear space on your bathroom or kitchen counter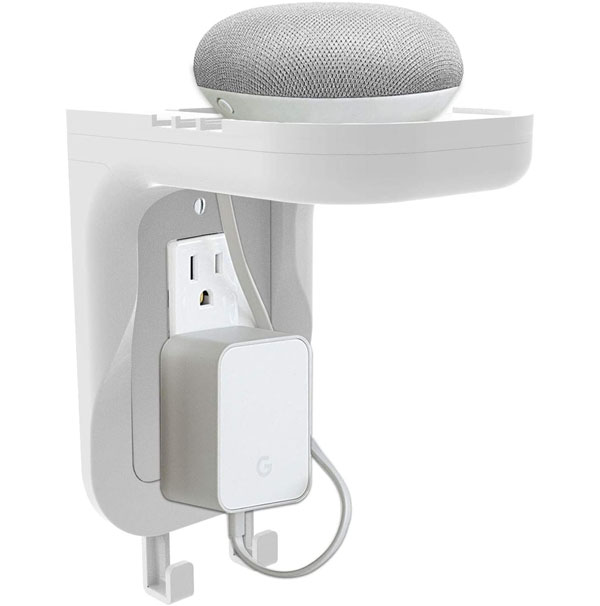 We've featured these outlet shelves before and I looked through so many of them before deciding on this one, which has served me well for months now. This outlet shelf by Wali has 4.5 stars, over 1,900 ratings and an A on Fakespot. I'm not a handy person, but it was easy for me to install, you just switch out the outlet place. It's perfect for my echo dot (I like to listen to Sirius in the morning) and I like that you can stick the cord up in the hidden area of the shelf to hide it. Other buyers wrote "I bought this to keep my new electronic toothbush off the counter and am pleased it works wonderfully. I bought one for my kitchen too to keep my phone off the counter while I follow recipes." "Great little shelf that is easy to install and you don't need to drill any holes in your wall."
An eyeshadow palette for day and night looks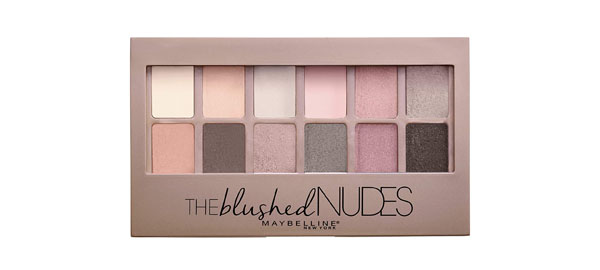 We got asked to find eye shadow palettes in our last post. (I always plug this one by Lamora, which I've bought a couple of times and it's awesome.) This Blushed Nudes palette by Maybelline is just over $9 and comes with 12 different matte and shimmery shades. It has over 13,600 reviews, 4.4 stars and an A on Fakespot. Years ago I had the regular nudes palette, which is available on this listing, and there's also the 24k nudes which has darker and more shimmery shades. Women say this is comparable to Urban Decays Naked 3 palette and that the shades are pretty and last long. You may want to use an eyeshadow primer (I use this one) to get the best effect. "The pigments are awesome. I love the colors and they're all very easy to blend. I don't have problems with the eyeshadow creasing, flaking or not holding its color during the day." "I have had this for almost five months now and still find myself using it every day for a glowy, natural look."
Thanks for reading and commenting on our affiliate post! If you make any purchases through these links we get a small percentage and appreciate it.