We've got some more fun stuff from Angelina Jolie, some of it involving her excellent March cover for British Vogue. The magazine has been releasing more photos from the shoot at Jolie's LA home, including this great photo of Angelina and three of her kids, Vivienne, Knox and Zahara. Angelina also did an 'In My Bag' feature for the magazine:
The most important question is: what kind of chocolate is that? It didn't look like Lindt or Ferrero Rocher. What is individually wrapped in gold foil? Godiva? I MUST KNOW! I also like how clean her purse was, I aspire to that. I have twenty crumpled receipts at the bottom of my purse. And mints. And a pink pen for some reason. Angelina also gave some quotes – new quotes, I believe – in support of her Guerlain contract. She name-checked Guerlain several times in her British Vogue piece (and again in this video), and now she says that Zahara is also into Guerlain:
"Guerlain is really a favorite of mine. Z [Zahara] and I share the perfume products, such as the lotion and the body wash. I love that she and I will remember each other by a smell. Especially as my first memory of Guerlain was the scent of my mother's powder."
So Zahara is the one who uses her mom's Guerlain products, just like Angelina used to grab her mom's Guerlain products. *hums "The Circle of Life" and cries*
Last thing: Warner Bros will release Angelina's new film, Those Who Wish Me Dead, on HBO Max in May. It's supposed to be a lady-Western. Directed by Taylor Sheridan, who is a great director.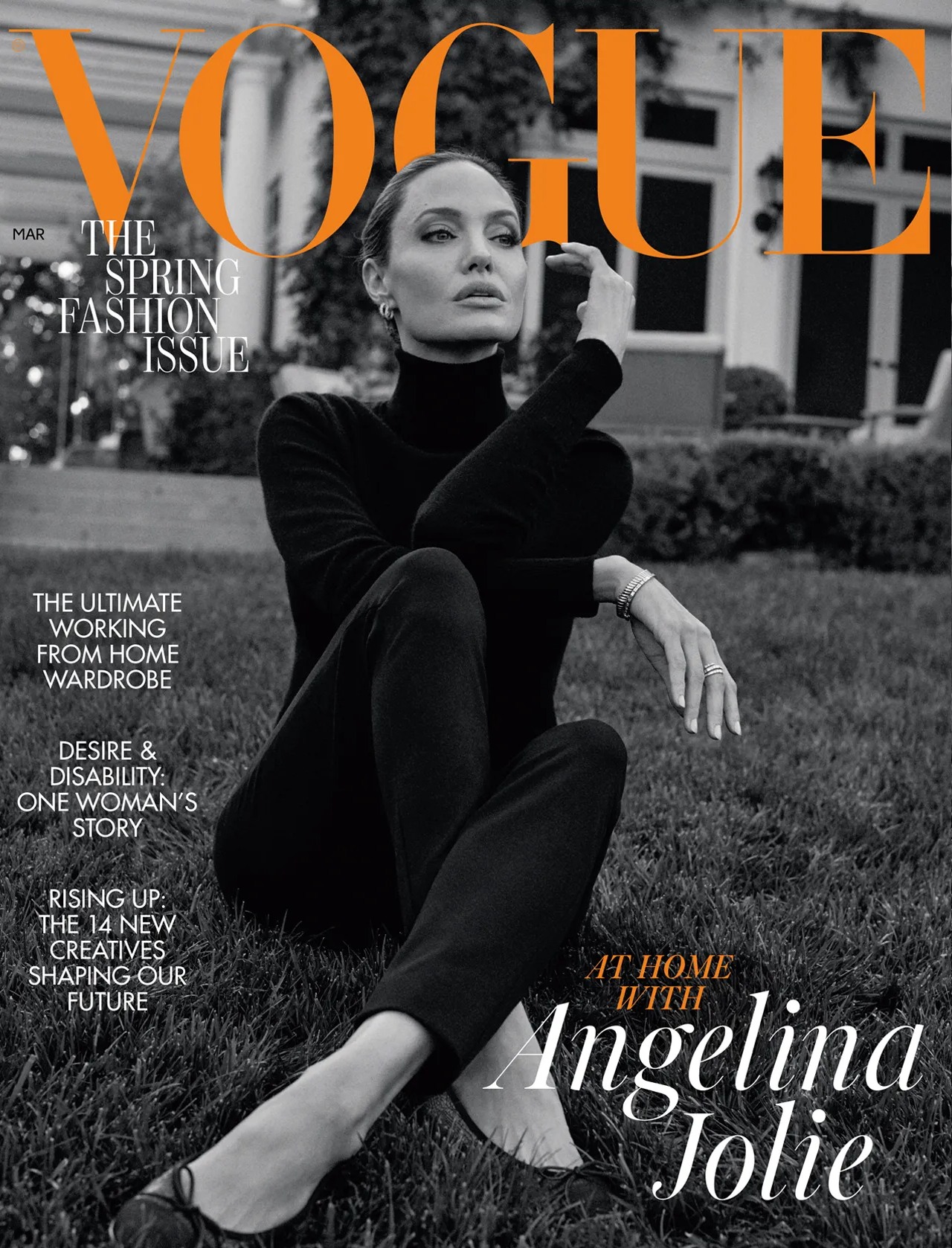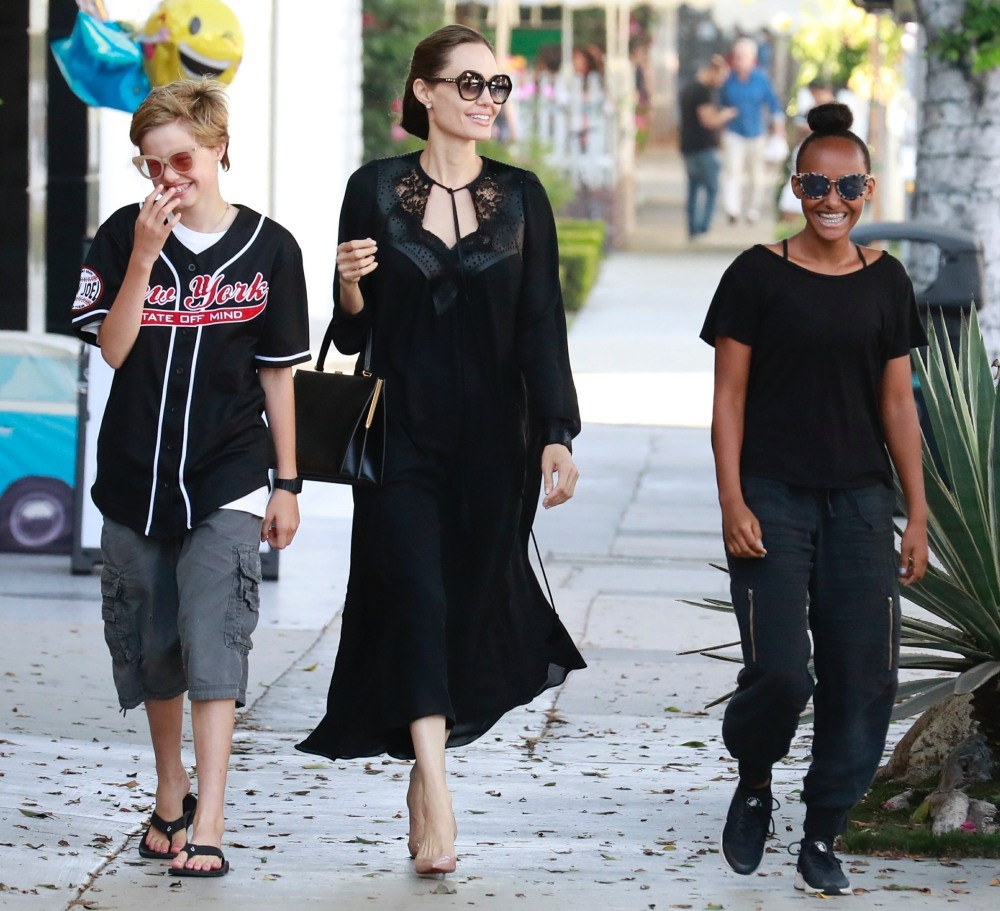 Photos and covers courtesy of British Vogue, Backgrid.