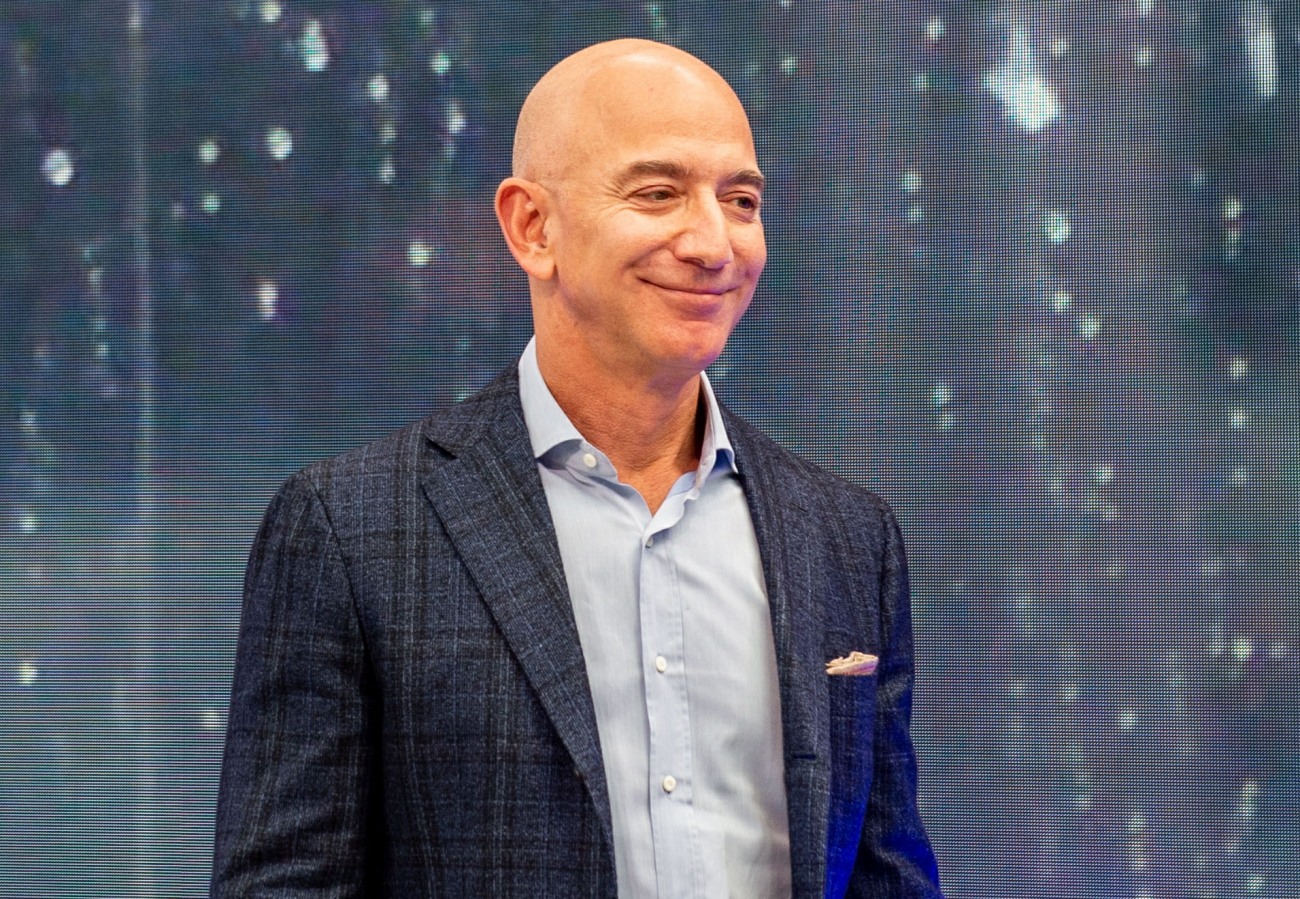 In January 2019, Jeff Bezos announced his divorce from his wife Mackenzie. The high-profile split was hastily announced because the National Enquirer was simultaneously breaking the story of his then months-long affair with Lauren Sanchez (who was also married at the time). Lauren and Jeff divorced their spouses in short order, and spent the next year jet-setting around the world. It was an obvious mid-life crisis for him, and Lauren is the dictionary definition of "golddigging grifter." She comes from a family of grifters too – her brother was the one who outed their affair to the Enquirer. Anyway, that was all Jeff Bezos' big moment in the tabloids. As far as anyone knows, he's spent the past year with Lauren, and he's still screwing over his employees. Now his midlife crisis has taken another turn though: he's giving up his CEO position at Amazon, the company he founded and built into this empire.
Amazon Founder Jeff Bezos will step aside as CEO of Amazon later this year, the e-commerce giant announced Tuesday, with Amazon Web Services chief Andy Jassy set to take over the top title. The company announced ahead of its latest quarterly earnings call that Bezos "will transition to the role of Executive Chair in the third quarter of 2021 and Andy Jassy will become Chief Executive Officer at that time."

The announcement marks the biggest transition of power to date for the tech behemoth, which rose from humble beginnings as an online book selling platform to become one of the first trillion-dollar companies in history, with a sprawling footprint that includes e-commerce, cloud computing and brick-and-mortar retailers like Whole Foods.

"Right now I see Amazon at its most inventive ever, making it an optimal time for this transition," Bezos said in a statement announcing the move.

In an email to employees, he added that he will spend more time focusing on other "passions," including his space company Blue Origin and his ownership of The Washington Post, a role that made him the continual focus of broadsides from former President Donald Trump. "I've never had more energy, and this isn't about retiring," he wrote.

Bezos has faced intense scrutiny in Washington during his time helming one of the world's most powerful and profitable companies, as well as for long holding the title of world's richest person — a title he recently ceded to Tesla founder Elon Musk. The Amazon mogul in recent years became a frequent target for politicians of both major parties, including former Trump and President Joe Biden, who have taken aim at his vast wealth and at the company's business practices.

Democrats have assailed Amazon over its wages and treatment of its workers, an issue that has gained renewed attention as demand for online shopping has soared during the Covid-19 pandemic. Biden and other Democrats have also been critical of the company for not paying a larger tax share. Rival companies have accused it of leveling competitors across the economic landscape, as the rise of online commerce that Amazon helped pioneer has pummeled once-powerful retailers including Sears, Toys "R" Us, Borders and J.C. Penney.

Bezos defended the company's business practices and approach to competition at a House antitrust subcommittee hearing in July, the tech mogul's first congressional testimony ever and possibly last as Amazon CEO. House lawmakers had threatened to subpoena for his testimony after the company initially declined to explicitly commit to making him available, but he ultimately appeared voluntarily alongside the CEOs of Facebook, Apple and Google.
Amazon should be investigated as a violation of existing antitrust laws. Elizabeth Warren needs take down Amazon, and I think the Biden administration will definitely make some moves too. But… is that why Bezos is stepping down? I don't know. I think people are missing the fact that he torpedoed his marriage and began stepping away from his reclusive life, all for Lauren Sanchez. I wonder if she's behind this move.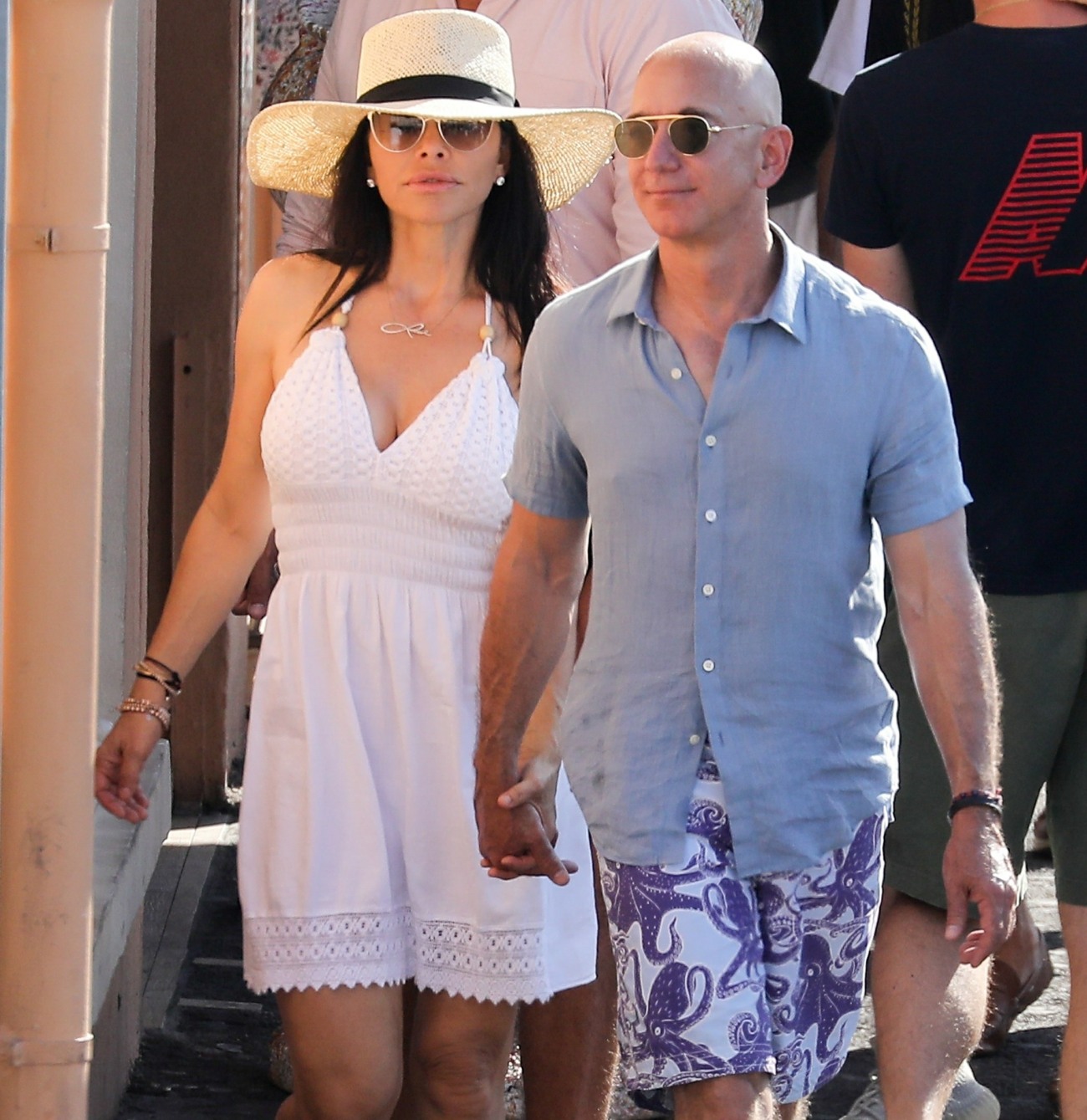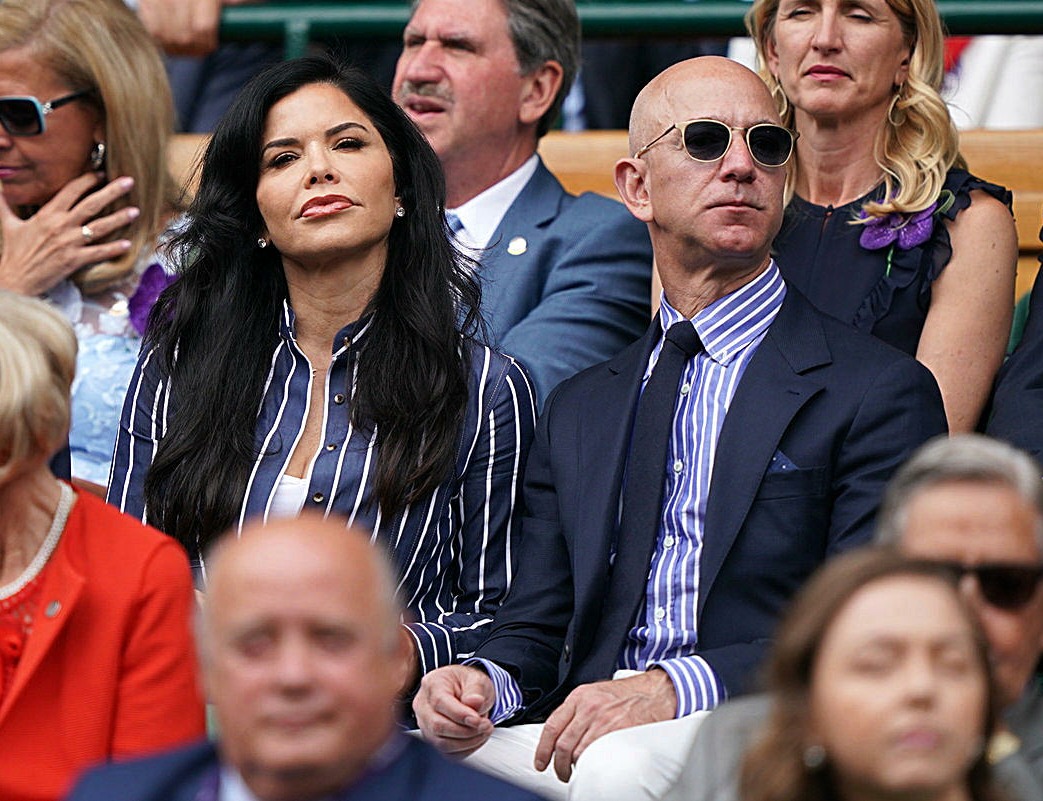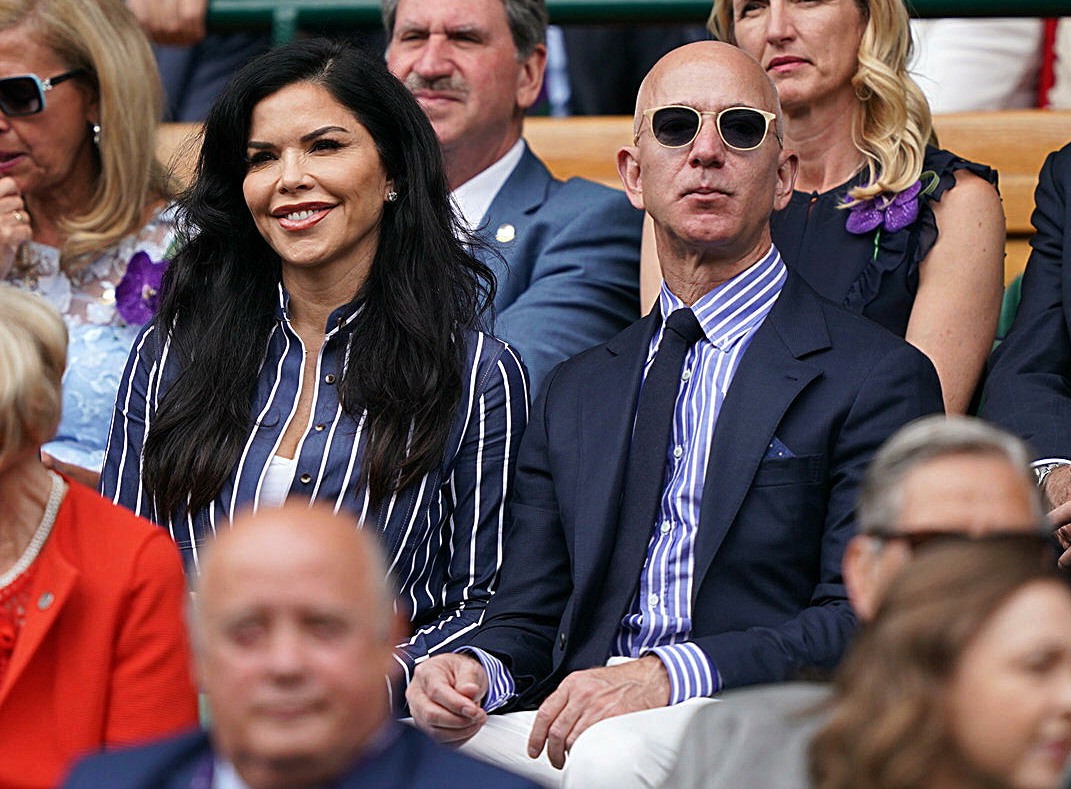 Photos courtesy of Backgrid, Avalon Red.