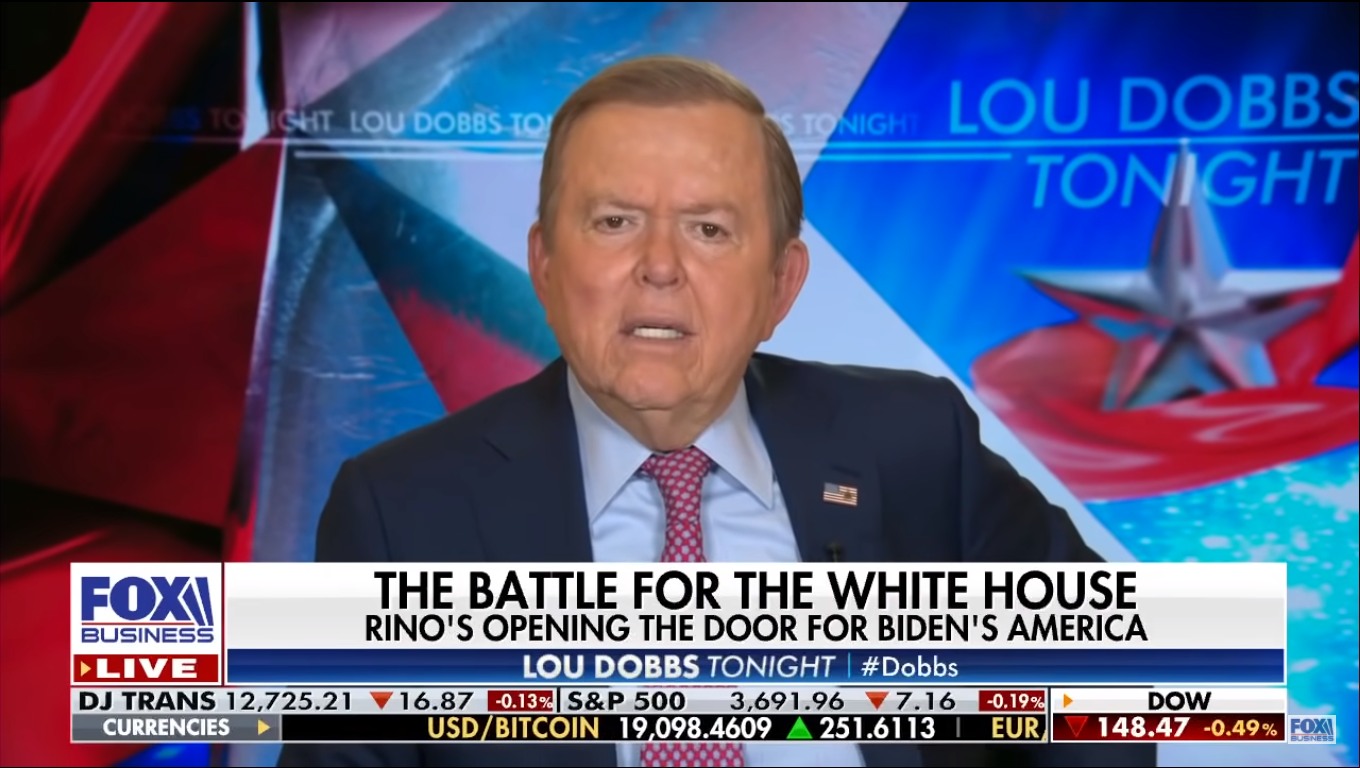 I remember when Lou Dobbs was seen as some kind of legitimate news broadcaster, with his own show on a major cable news network. Then he seemingly went barking mad over immigration, and that was the gateway drug to a complete and utter off-the-deep-end spiral to lunacy and supporting Donald Trump. I think he went to Fox News first, but he was too f–king crazy even for them, so they relegated him to their version of CNBC, which is Fox Business. He apparently did very well over there – he had the highest ratings of anyone on Fox Business, which is sort of like saying you're the most popular serial killer on death row.
Dobbs and his assortment of bad toupees were just named in a massive lawsuit filed by Smartmatic, an election technology company. Smartmatic, like Dominion Voting Systems, were name-checked repeatedly on Fox News and Fox Business as part of the unhinged election conspiracy pushed by Trump and the people who worked for him. Dobbs, along with Maria Bartiromo and Jeanine Pirro, were called out in the Smartmatic lawsuit as Fox anchors who pushed lies about the company. Smartmatic wants $2.7 billion from Fox and I hope they get every damn cent. Meanwhile, Fox News corporate is running around like a chicken with its head cut off. They fired Dobbs not even 24 hours after Smartmatic's lawsuit was filed.
Lou Dobbs, one of former President Donald J. Trump's most loyal media supporters, abruptly lost his pulpit on Friday when Fox Business canceled his weekday television show, which had become a frequent clearinghouse for baseless theories of electoral fraud in the weeks after Mr. Trump lost the 2020 presidential race.

Mr. Dobbs's decade-long tenure at the network ended with little warning — a guest host filled in for his Friday slot — only a day after the election technology company Smartmatic filed a defamation lawsuit against Rupert Murdoch's Fox Corporation and Fox News. The suit, which seeks damages of at least $2.7 billion, also named Mr. Dobbs as an individual defendant along with two other Fox anchors, Maria Bartiromo and Jeanine Pirro. Smartmatic specifically cited Mr. Dobbs's program, which by late last year had become so packed with falsehoods about Mr. Trump's defeat that Fox Business was forced to run a fact-checking segment debunking some of its own anchor's assertions.

Executives at Fox did not elaborate on Friday about why they had canceled Mr. Dobbs's program, which was the top-rated show on Fox Business and drew a bigger audience than its competition on CNBC. The network said in a statement that it regularly reviewed its programming lineup. "Plans have been in place to launch new formats as appropriate postelection, including on Fox Business," the network said. "This is part of those planned changes."

A person familiar with Fox's decision said the network's concerns about Mr. Dobbs predated this week's filing of the Smartmatic lawsuit. But the person, who requested anonymity to describe private personnel matters, conceded that Mr. Dobbs's extreme and unrepentant endorsements of Mr. Trump's false election claims had imperiled his position, as did other moments. For instance, on the day of siege at the U.S. Capitol, Mr. Dobbs described protesters as merely "walking between the rope lines."
Cancel culture warriors, where art thou? The mothership, Fox News, just cancelled one of your favorite nutjobs and you can't blame it on AOC and Nancy Pelosi. I saw various people making this point, and so here goes: it's amazing to see how simple it actually was to deplatform Nazis and cancel nutjobs, right? We were banging our heads against a wall for years about these batsh-t crazy liars and fascists, and all it took was a violent insurrection incited by Donald Trump, two multi-billion-dollar lawsuits and Jack Dorsey no longer feeling the need to put up with Nazis. And that was it! Trump is out of office, we don't have baby-fisted Twitter tantrums, Giuliani & company have been effectively neutered and now Crotchety Lou Dobbs is gone. I hope drunk-ass Jeanine Pirro is next, and I have no idea what's even happening with Bartiromo anymore. She used to be a respected CNBC anchor! To see her go Full MAGA is really weird. (Oh, and Tucker Carlson's white supremacist, QAnon-supporting ass needs to go too.)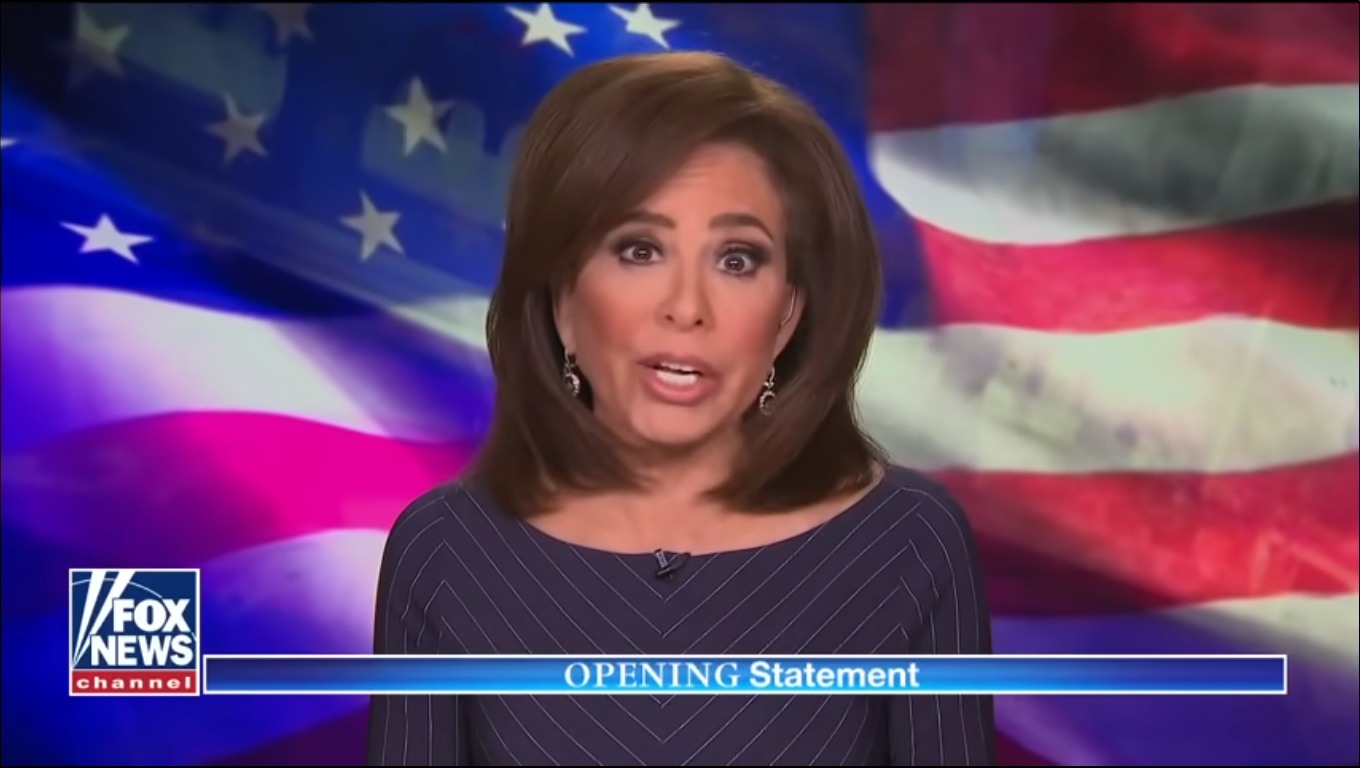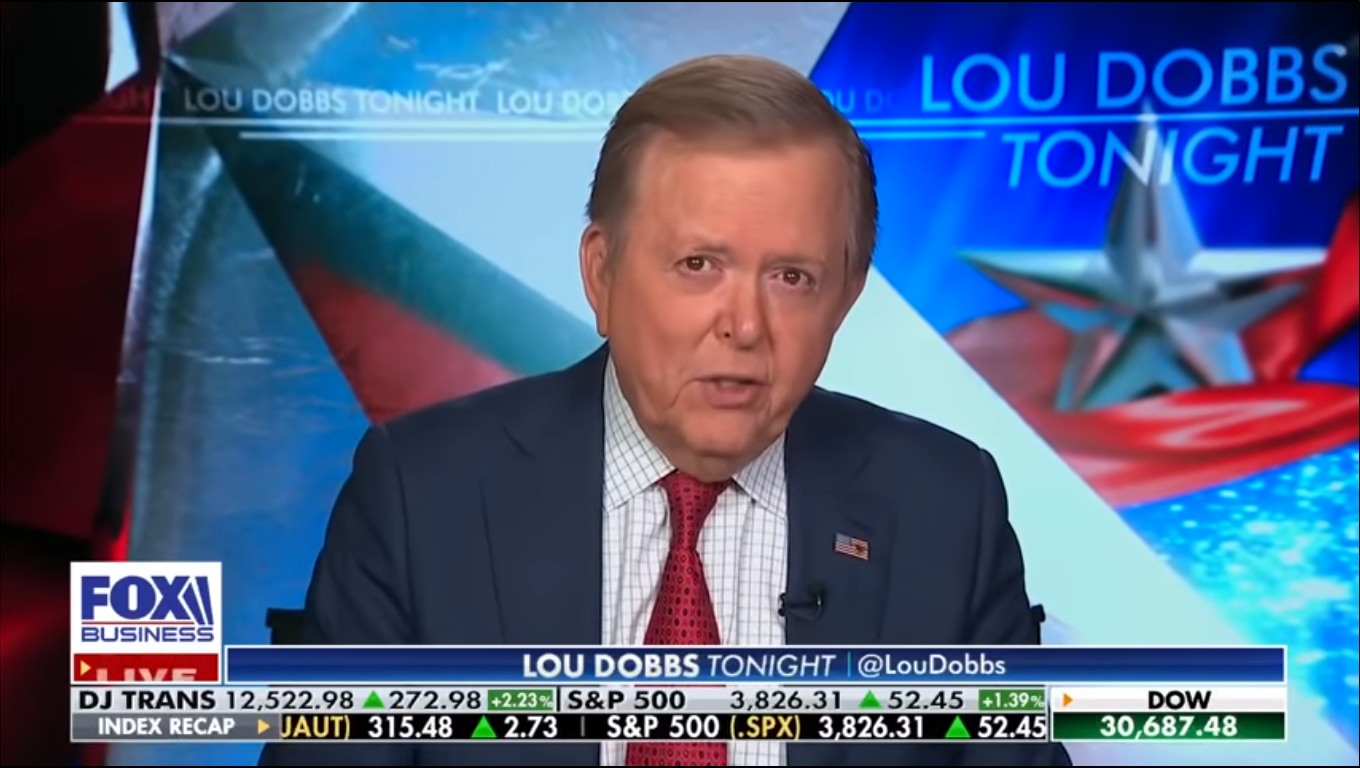 Screencaps courtesy of Fox News/Business.