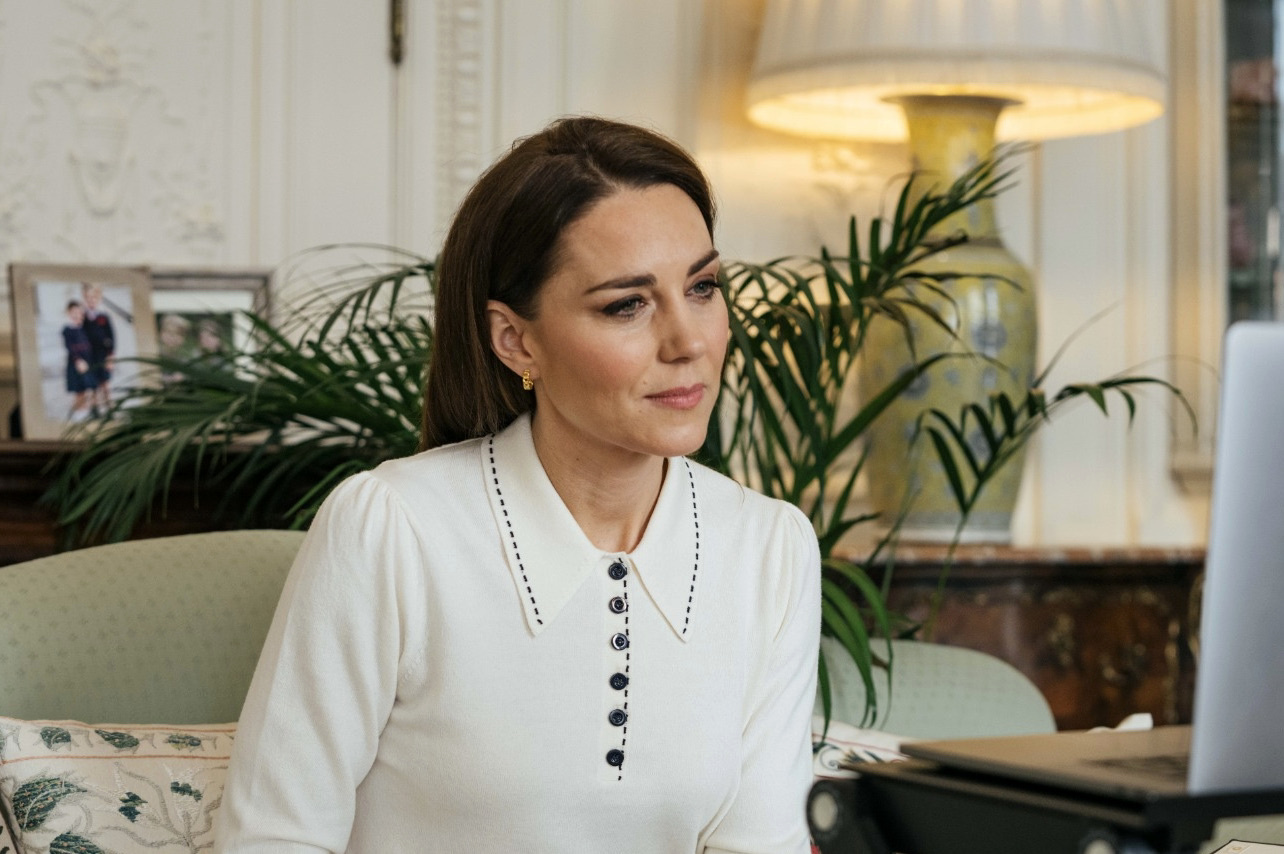 It feels like it's been a while since we've seen the Duchess of Cambridge in something new and covered in buttons. It occurs to me that buttons were perhaps a stress reliever for Kate, a visual signal that she used to telegraph that she was feeling overworked. Now that she's simply Zooming from home, she doesn't have the need to douse herself in buttons constantly. Kate wore this prim sweater with small buttons for a Zoom call last week. I… kind of like it? I love a henley, but I could do without the collar. Still, it's a very "Kate" look.
Kate spoke with representatives from Little Village, a London baby bank which helps provide essentials to moms and babies in need. She did an in-person appearance at a Baby Basics baby bank last August (on Meghan's birthday lol), and Kate was given the credit of "spearheading" a campaign for major retailers to donate items (in bulk) to several baby banks across the UK. I don't have any shade for Kate about this stuff – this is exactly the kind of work which she should do and should have been doing for years! Little Village is one of the largest baby banks in the UK, and they not only provide essentials to moms and babies, but they also have midwives as part of their network. Little Village has also been providing emotional support to families through phone calls and check-ins during the pandemic.
During one of the calls – Kate did several Zooms to Little Village workers – one woman's daughter crashed the Zoom call and Kate complimented the girl's headband. The girl informed her "I'm a princess today. It's snowing outside."
👑 "I'm a princess today!" 3-year-old, Isla, casually joined the conversation between her mum, Vicky, and The Duchess of Cambridge! @KensingtonRoyal this week.

If you'd like to know more about our work please go to https://t.co/KhYitRLZW4 pic.twitter.com/rEpqV4YGFN

— Little Village (@LittleVillageHQ) February 13, 2021
Just when you think you're over Zoom, along comes a call from The Duchess of Cambridge!

The Duchess @KensingtonRoyal called to check in with two of the mums we've supported, Vicky and Yelda and our Founder, @mssophiaparker

Great end to our 5th anniversary week! pic.twitter.com/FNgXXzWgZs

— Little Village (@LittleVillageHQ) February 12, 2021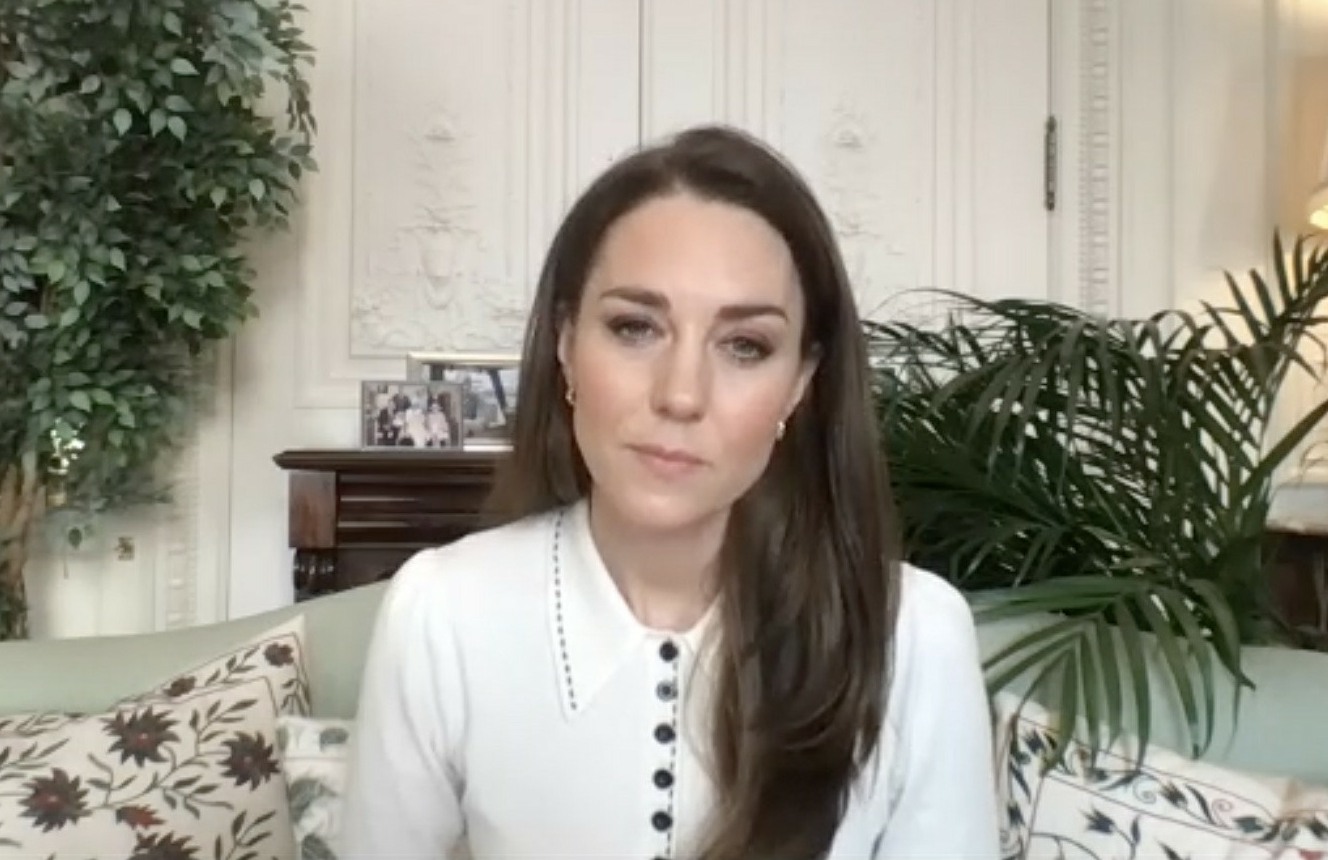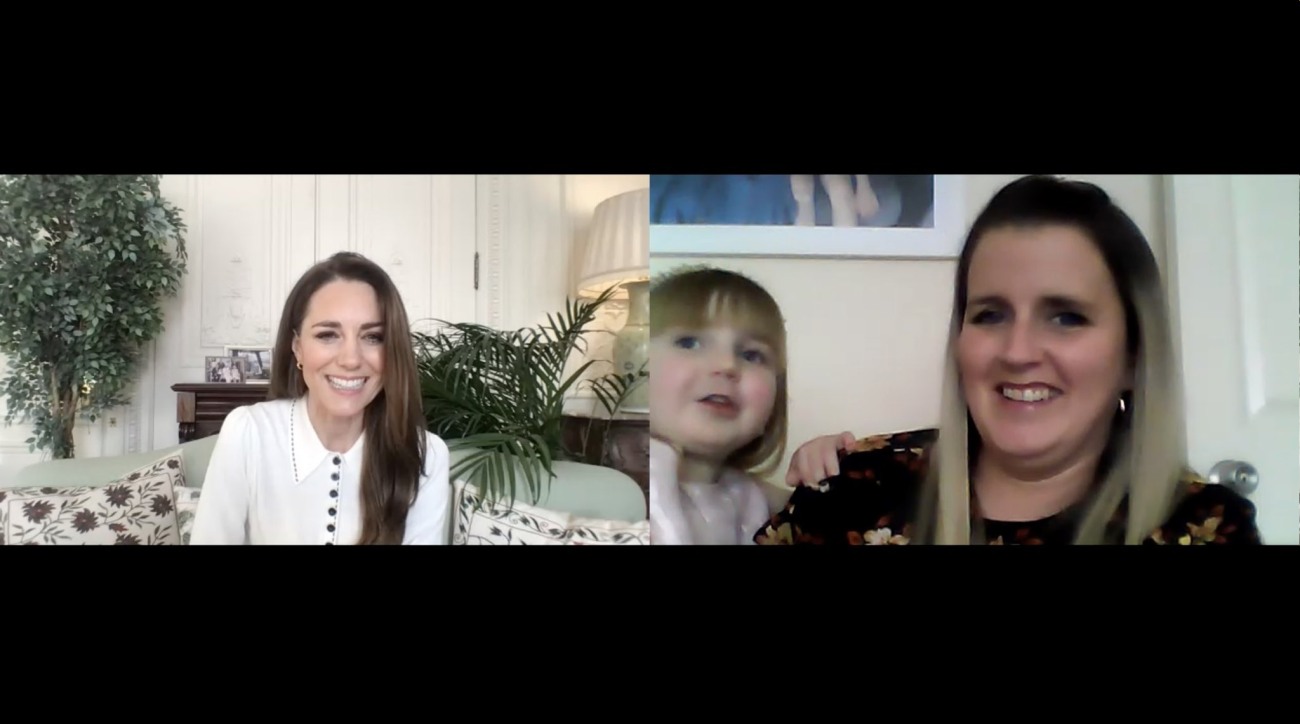 Photos courtesy of Kensington Palace/Avalon Red.