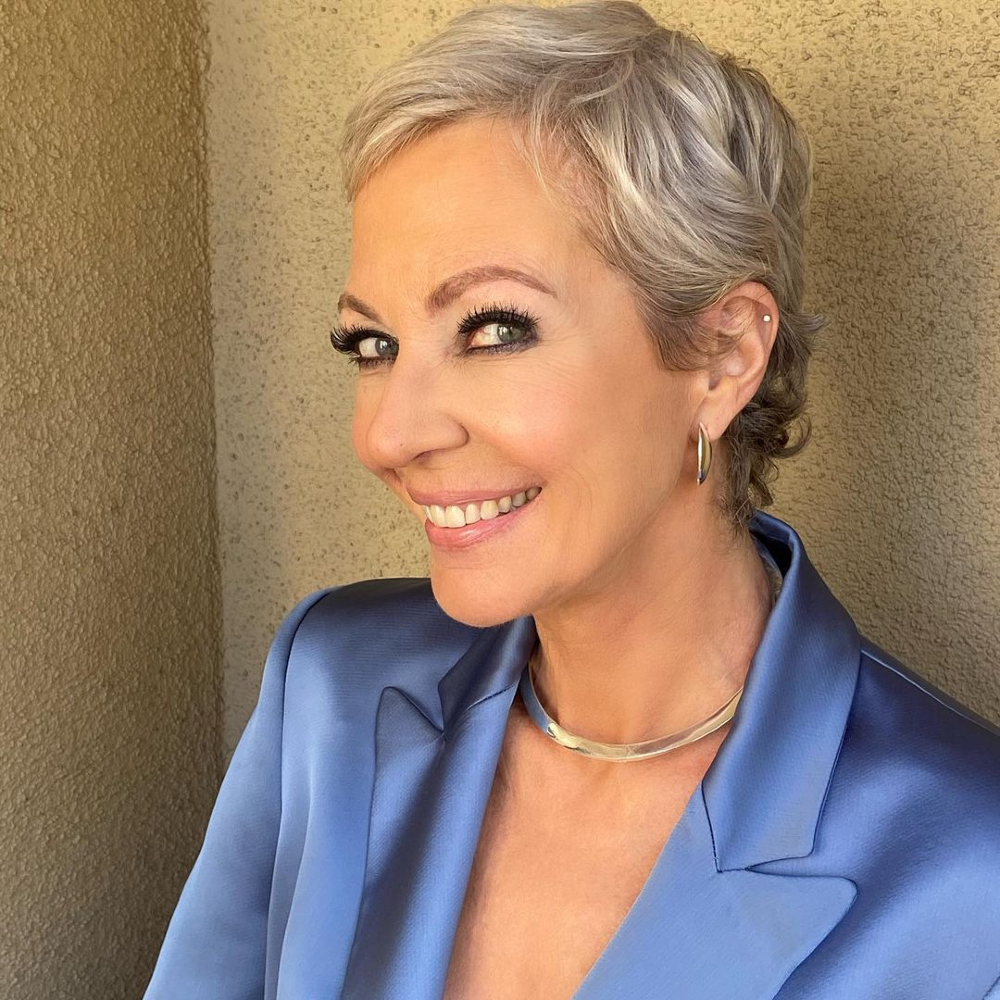 Allison Janney is promoting her new film Breaking News In Yuba County. I believe this is where the Southern CBers would add bless her heart because oh wow, it is not getting good reviews. And you can tell everyone wanted to like it, too, because the cast deserved it. But bad scripts aside, some gambles that Allison took are really paying off for her, like her new Silver Goddess hairstyle. It turns out, Allison's wanted to try this look for a while. As the months of quarantine droned on, and her natural gray came in, she decided to go for it, crediting Dame Helen Mirren for starting the trend.
Allison Janney just revealed that her recent hair color switch-up was inspired by a fellow Oscar winner.

During an episode of PEOPLE TV's One Last Thing, the usually-brunette actress told host Jeremy Parsons that she decided to "do a Helen Mirren thing" when her natural gray hair color started appearing while she was cooped up inside amid the coronavirus pandemic.

"It started out with just COVID choices, you know. I was in Ohio for five months of the pandemic," the Mom star shared.

"My natural color started growing in — which is gray. And then I thought, you know, I've always wanted to cut it off and do a Helen Mirren thing. I just wanted to try it."

"I just get very brave with my hair," she added.
Well, I mean, yeah – when in doubt, always do "the Helen Mirren thing," whatever that "thing" is. Maybe that should be our new motto, What Would Dame Helen Do? I've said multiple times that I love gray/white/silver hair on women. It must be the Celt in me. I have a gray streak coming down my face that gets wider every year. I love it. So stories like Allison and Andie MacDowell who are committed to living their best Silver lives make me happy. I also love Allison's pixie cut. I can't really carry a pixie but boy, Allison can. Everything about her new look is working for her. Like Allison, I get very brave with my hair, too. I get bored with color almost as soon as I've done it so I save color for wigs now. But I've cut five inches off on a whim. Even if I don't like the results it never bothers me much. I just wear hats until it's back to a place I like.
Hot Pants will probably love the new Allison too. Do you all remember when Allison was campaigning for I, Tonya? She said a psychic told her not only that gold would come into her life (hello, Oscar) but so would a man to whom they affectionately referred to Hot Pants. Allison started going out more because she thought maybe Hot Pants was waiting for her. He hadn't shown up prior to lockdown, but while talking to Seth Meyers, Seth suggested that maybe COVID merely delayed Hot Pants and as soon as we get back out there, Allison and Hot Pants would finally meet. It would make sense, her Silver Goddess is fully revealed, and Hot Pants emerges, like Venus on the clam shell before her. The universe has a plan, y'all*.
*You have no idea how much I need the stupid pandemic to have purpose!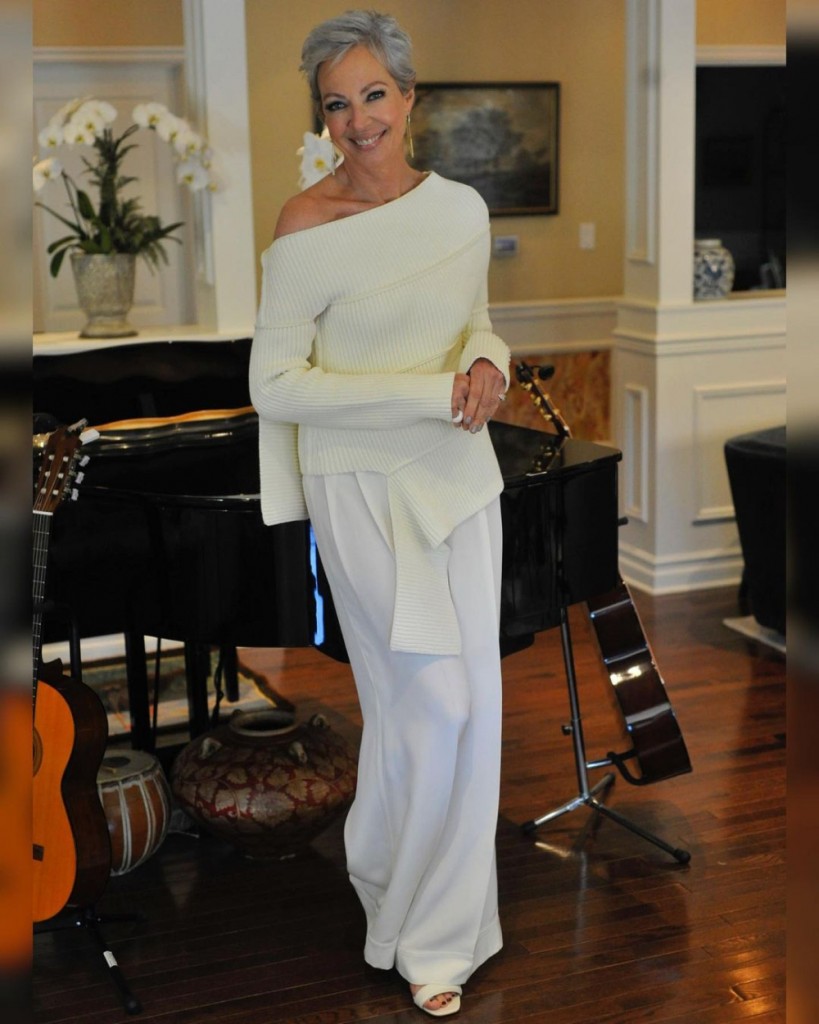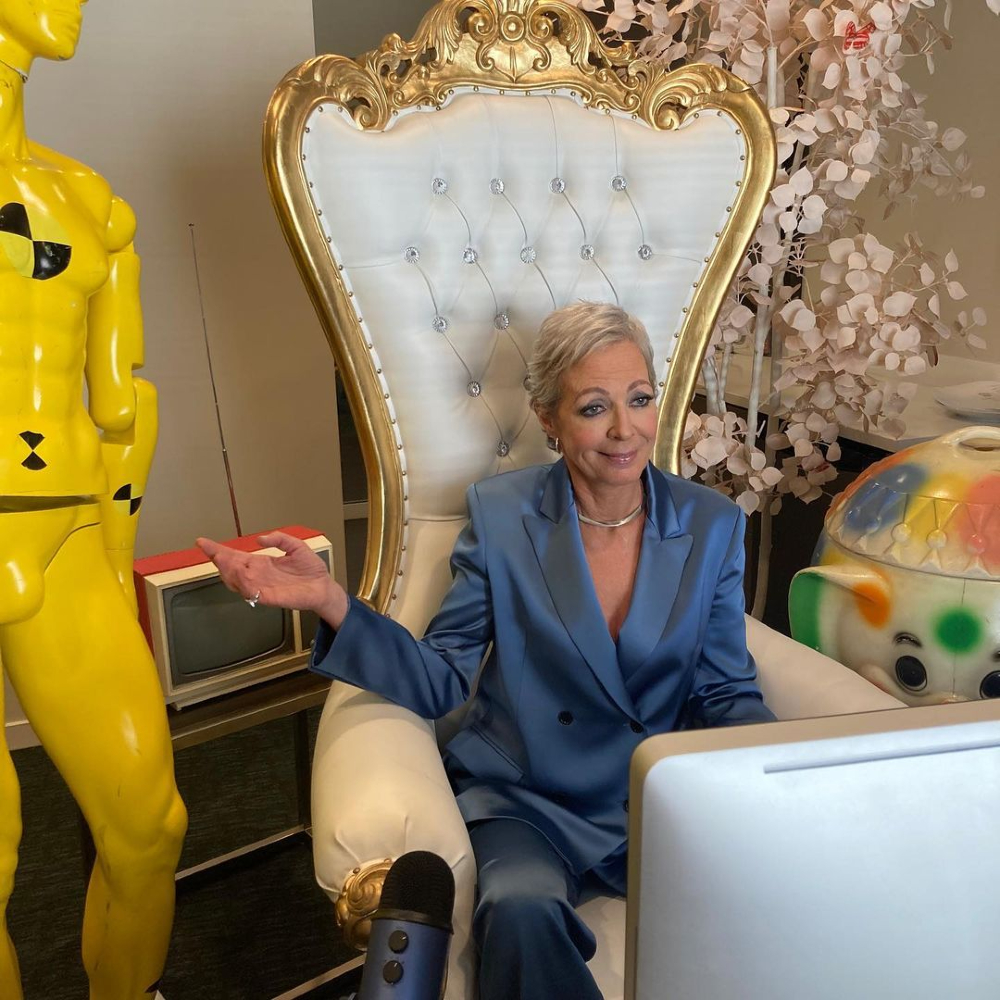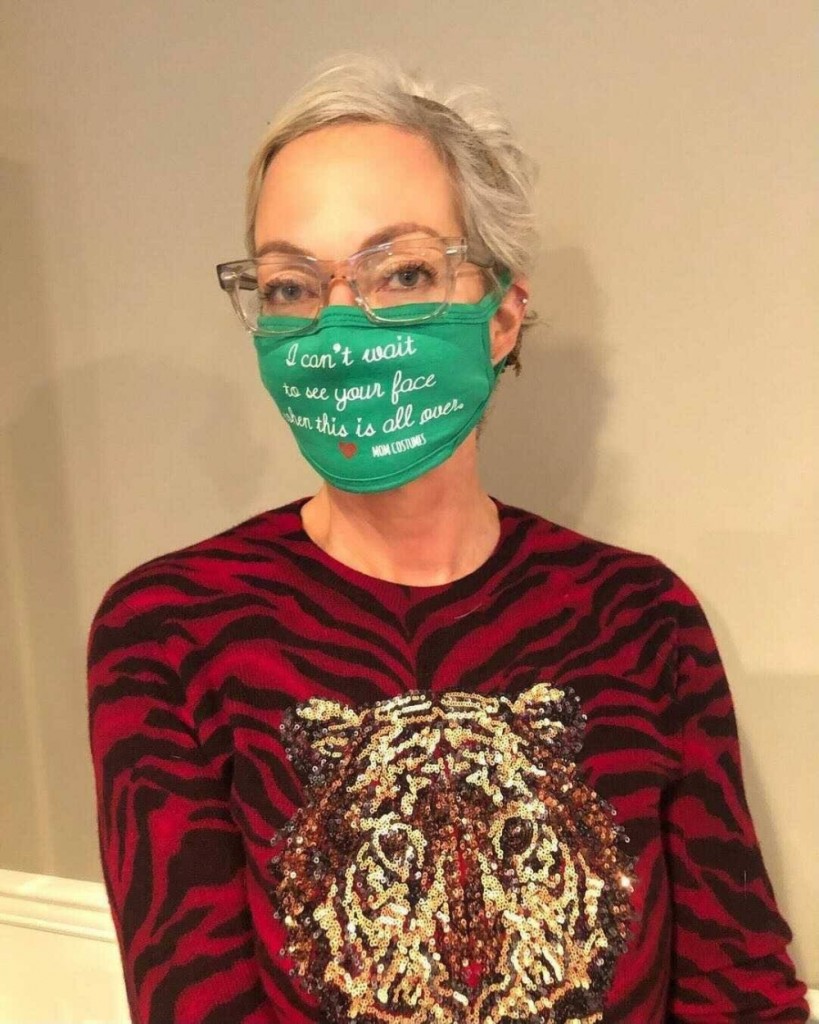 Photo credit: Youtube and Instagram