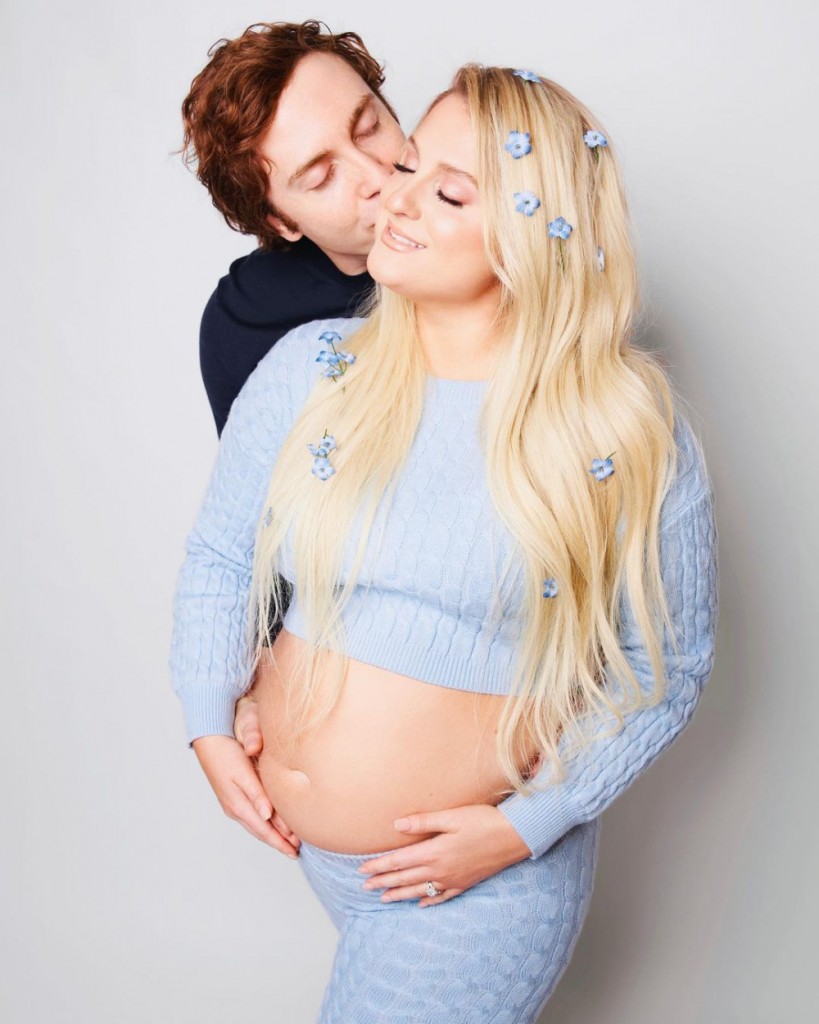 Meghan Trainor and Daryl Sabara are parents! Meghan gave birth to a boy they named Riley. Little Riley was born on February 8, six days before his Valentine's Day due date. The exciting part is, we already have photos of the little guy. Both Daryl and Meghan posted pics to their IGs of the little tyke and he's such a cutie:
I'm glad everything went well. Meghan was so excited be a mom. She talked about wanting to be one forever and wanted to share every part of the pregnancy with her fans. She got sidelined with gestational diabetes in December. It sounds like everything was okay, she had a great doctor, and GD is manageable if caught in time and monitored. But I think it scarred Meghan a little because we heard almost nothing from her after that. She posted to her IG pretty regularly but rested and took care of herself, exactly as she should. Good for her. And now she's had Riley with what sounds like no problems. She said she is already looking forward to dressing him up in Spy Kids costumes for Halloween, which would be amazing if Daryl would agree to a Juni Cortez Then and Now send up.
Many of Meghan's famous friends replied to her post, wishing her and baby Riley well. Babies are always such hope. Congrats to Meghan Daryl and Riley. I am thrilled everyone is healthy and happy. Can't wait for all the Riley pics to come. I hope the internet is kind so they don't get taken away from us.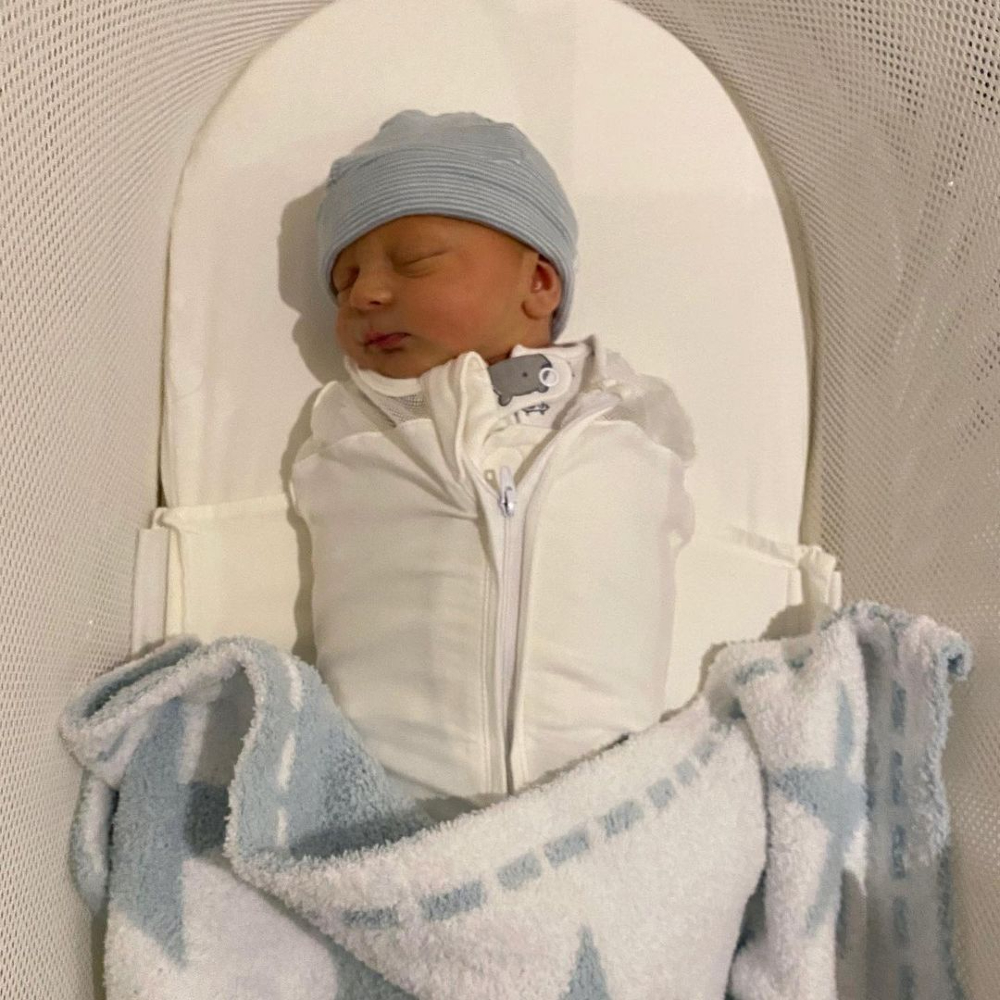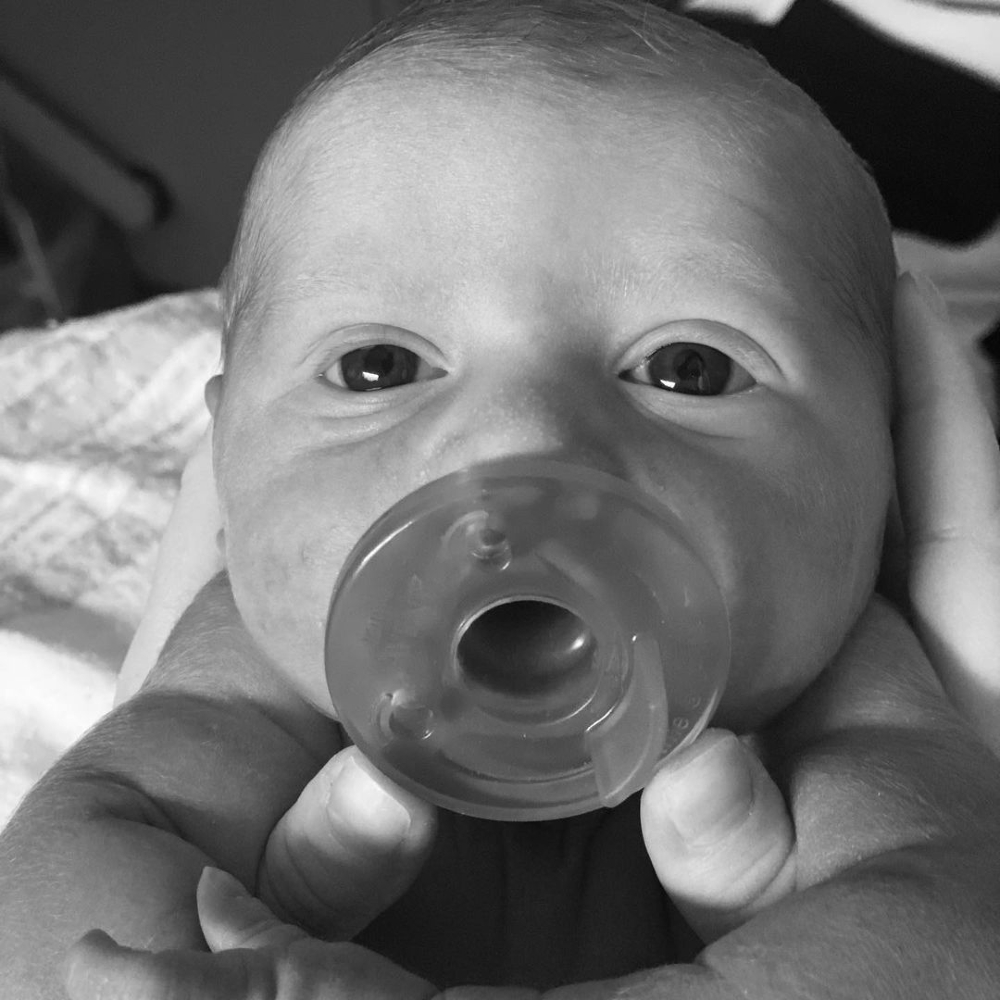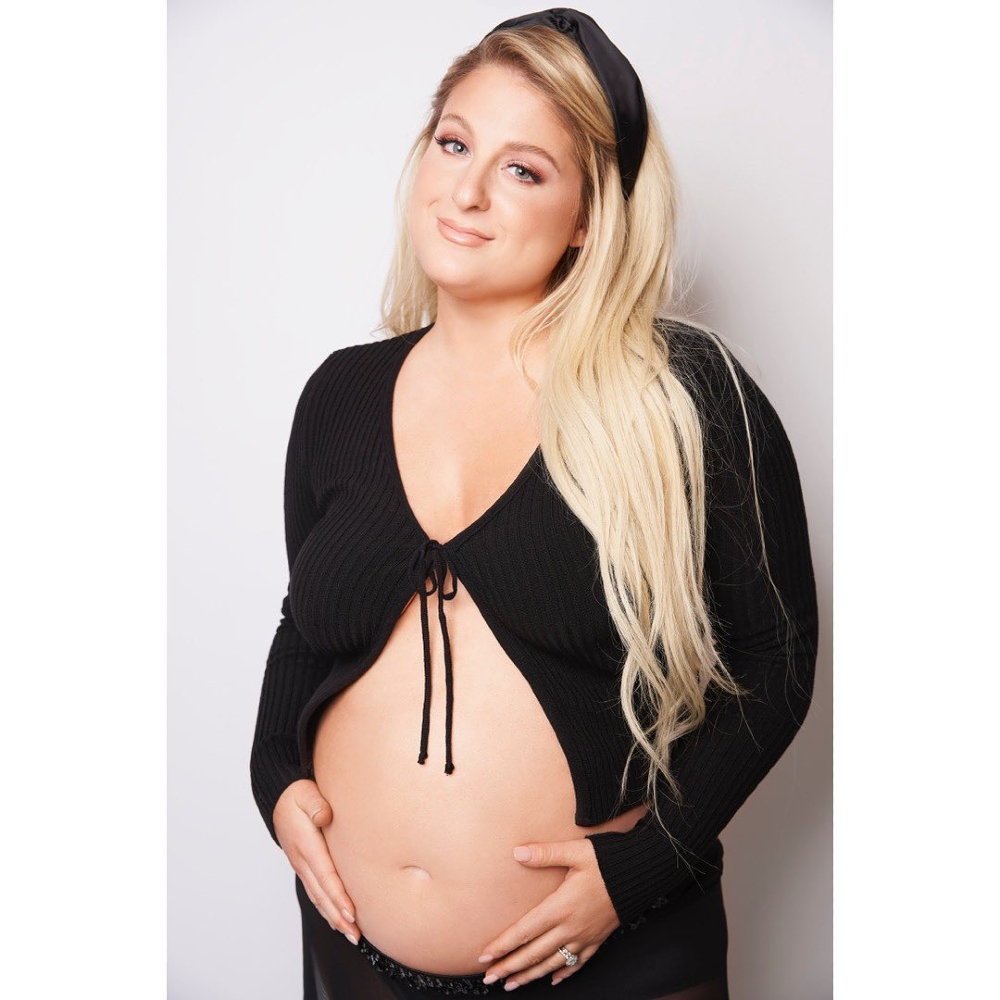 Photo credit: Instagram