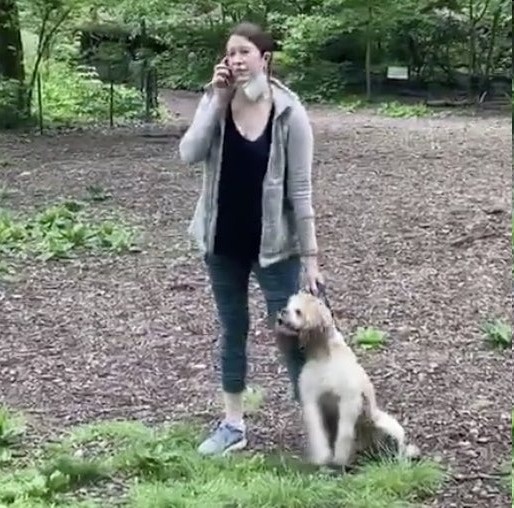 Last year, Amy Cooper became "Central Park Karen," and thus, a national/international story. Her unleashed dog was causing issues in Central Park, and a birdwatcher named Christian Cooper told her to leash her dog. Amy Cooper freaked out on him, menaced him, called 911 and (as he filmed her) performed her white-woman hysteria for the 911 operator, claiming that an "African-American man is threatening my life." It's worth noting – as we found out several months later – that after the initial incident filmed by Christian Cooper, Amy Cooper left that area and CALLED 911 AGAIN. She was that insistent that the cops come to Central Park to murder a Black man on her orders. This racist bitch is beyond deranged. Soon after the video went viral, Amy Cooper was charged with a misdemeanor of falsely reporting an incident. Now the charge has been dropped:
The criminal case against Amy Cooper, a white woman who called the police on a Black bird-watcher in Central Park and falsely reported that he had threatened her, was dismissed on Tuesday after Ms. Cooper completed a therapeutic program that included instruction about racial biases.

At a hearing in Manhattan Criminal Court, a senior prosecutor asked a judge to dismiss the single misdemeanor charge against Ms. Cooper — falsely reporting an incident — and the judge agreed. Ms. Cooper had faced up to a year in jail if convicted.

The resolution of the case without a trial or a guilty plea was for some an anticlimactic ending to an incident that had provoked intense discussions across the country about how Black people are harmed by false reports to the police.

The prosecutor, Joan Illuzzi-Orbon, said Ms. Cooper had participated in five therapy sessions that focused in part on how racial identities shape people's lives. Her therapist had reported that the sessions were "a moving experience" and that Ms. Cooper "learned a lot," Ms. Illuzzi-Orbon said.

She said that Ms. Cooper had been offered the deal to attend an educational program in return for having the charge dismissed in part because it was her first arrest. The deal, the prosecutor said, was "designed not just to punish but to educate and promote community healing."

Ms. Illuzzi-Orbon said the resolution fell under the rubric of restorative justice, an alternative to traditional prosecution that looks at the harm done and seeks reconciliation among the parties, including the offender, the victim and the community.
Restorative justice for white women who lie to cops in an attempt to get them to murder Black men. Yeah, I'll pass. I mean, I get this from a legal perspective, it was her first charge, it was just a misdemeanor, plenty of people strike these kinds of deals. But… the problem was that she was charged the wrong way. What she did was a felony. She literally weaponized her whiteness and tried to murder someone by proxy. F–k her.
Also: Amy Cooper's lawyer seems to be saying that she was falsely accused (she was not) and that she will "tell her story this week." Good. I hope this woman keeps talking and ruins her own life completely.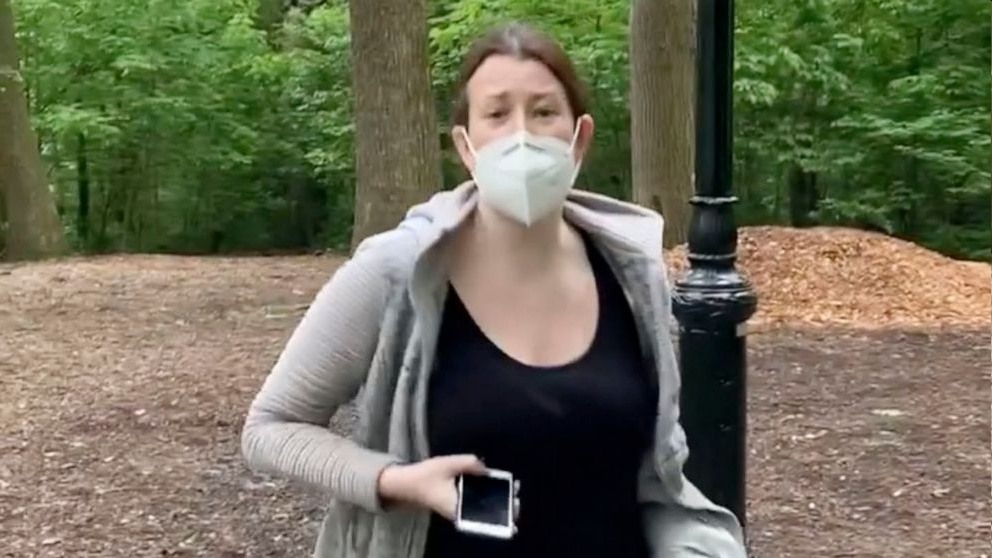 Photos courtesy of social media.