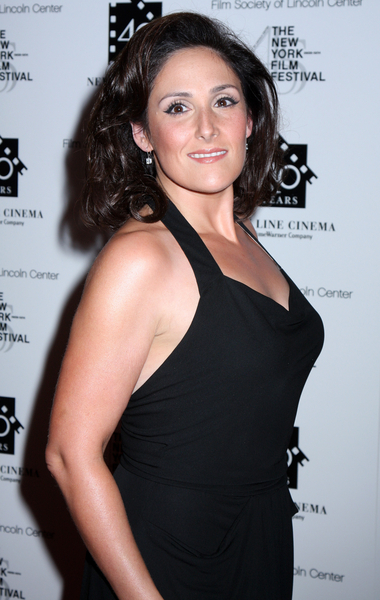 Former talk show host Ricki Lake produced a fabulous documentary called "The Business of Being Born," which was about the maternity care system in America. You actually see Lake give birth in the film. It premiered at the Tribecca Film Festival last year, and though I didn't see it, one of my friends did and said it was phenomenal – though kind of scary for those of us freaked out by the thought of childbirth. Lake has screened the film across the country to rave reviews, and has taken her activism up a notch: she recently spoke at the United Nations about birth-related death rates.
I spoke at the UN. It was a new initiative, Deliver Now, looking at the maternal and infant death rates around the world and I led a rally in Bryant Park on this new initiative and then I moderated a panel with the heads of UNICEF, the World Health Organization, the UNFTA, the Prime Minister of Norway announced he was giving a billion dollars to take on this issue because—it's amazing I'm now this advocate for women and children and midwives, in particular but then they asked me, I feel like I can't be articulate, I'm so—but I got to kind of do something that takes me further, like dealing with world issues, globally looking at why, in Somalia, one woman in six dies during childbirth and it's so easily preventable so this guy, this hot Prime Minister, he's hot! I was like, "I'll have your baby, I'll move to Norway and have your baby." He was amazing so he's pledged this amount of money until 2015 and hope that other countries come on board as well. It will hopefully change the numbers.
[From OK!]
I kind of wish she was able to talk about such an important issue without talking about hot guys in the same sentence, but c'est la vie. I really love stories of people that are struggling and turn their lives around. Ricki wasn't struggling financially, but most people would agree that her old talk show really ushered in the wave of Ricki Lake/Jerry Springer crap. But she's really turned things around and made a great film and become an advocate for women's health, and that's fabulous.
In terms of her own health, Ricki's weight loss really is inspirational. Unlike a lot of famous people who shed massive amounts of weight through surgery, Lake took it off the old fashioned way: diet and lots of exercise. She lost over 140 pounds and looks phenomenal – and you can tell she's gained a lot of muscle. She's a great example of the way people can completely turn around every aspect of their lives.
Picture note by Jaybird: Here's Ricki with Marissa Jaret Winokur and John Waters at Line Cinema's 40th Anniversary Gala at Lincoln Center on October 5th. Images thanks to PR Photos.