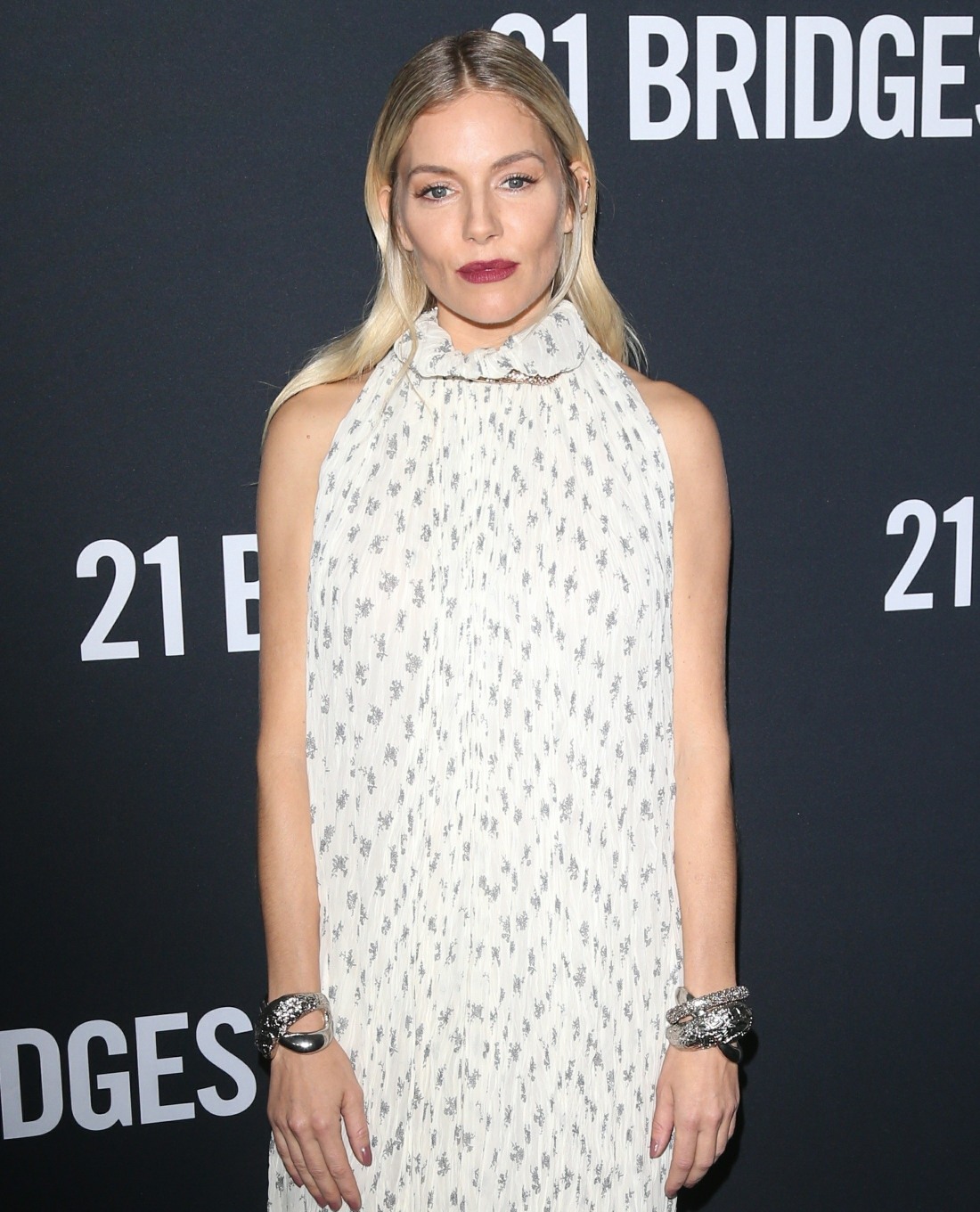 Sienna Miller is still promoting Wander Darkly, a drama with a plot which is very hard to describe. So hard to describe, Sienna still hasn't figured out a two-sentence teaser for it, so I know I can't do it either. This was the film Sienna was promoting with her Daily Beast interview, where she chatted about the old days of Jude Law and It Girl-ness, but glossed over the Rhys Ifans and Balthazar Getty years, which (imo) were just as formative, gossip-wise, as the Jude years. Sienna chats here with the Guardian, and there are more references to the whole craziness of 2003-2008. She talks about the Leveson Inquiry, suing the British tabloids and negotiating like a man:
Watching Framing Britney Spears. "Everyone in the culture was complicit in what was being done to girls in that moment. I was definitely a victim of that, and I couldn't handle it. I don't know how anyone could. It was assault. And I think the reaction from a lot of women under that kind of scrutiny at the time was to just lose it a little bit. You're in a perpetual state of anxiety. You're living this video-game existence, being hunted relentlessly. Watching the documentary, I could really relate to those moments where she cracks because it's unmanageable. It is aggressive and terrifying and you lose control. That's their intention."

She could have adapted her behavior: "I could have not gone out. Or not worn what I wanted. I could have changed my life in some way. I just took them all to court instead."

She takes credit for inventing boho chic?? "You probably have Ugg boots, disc belts and peasant tops in your cupboard without knowing why. And you're welcome. [Fans] say: 'I love your style!' And I think: 'What about my films?'"

Her performance in Factory Girl. "I think my performance was appreciated, but the noise of everything else was louder. It was, like: 'She can't possibly be good and be doing all these other things."

On Wander Darkly: "It felt really clunky to make, and it took a lot of persuasion from the director to reassure us that this was not an absolute disaster. I felt lost, which served my character's state of mind. I was hoping for a miracle in the edit. There was a crew member outside with a hosepipe spraying the water into the garage. I was barefoot, and the director was saying: 'This will turn into the sea.' And I was just looking at this man with a hose, and saying to myself: 'There is no way, with the budget we have, that this is going to work.' It required so much trust, and I did waver. I should've relaxed more."

On paychecks: "I can tell you that Diego [Luna, her Wander Darkly costar] and I basically got nothing. With an independent film, you're not doing it for the pay cheque." Studios are another story. "When a studio is involved and it's a demanding schedule and you know you'll be leaned on heavily in the press tour, then I do believe that women should be compensated more than they have been in the past. I never really advocated for that before because I was always so f–king grateful to be working."

On Chadwick Boseman fighting for her to paid properly: "His act of generosity was incredibly validating. It was a total anomaly in Hollywood for someone to behave that way. But it was also very true to who the man was."

Negotiate like a man: "I spoke to my agents and my lawyer, who are all women, and I said: 'OK, I'm going to go in and negotiate as if I'm a man.' I had to get myself into the mindset of being male to even have those discussions. That's another product of the patriarchy we've grown up in. It's depressing that we accepted that, along with all the advances and the misogyny. We took it because that's what we were raised in. But the world is changing."
I absolutely had a flashback to when Sienna was filming Factory Girl in Pittsburgh and she referred to the city as "Sh-tsburgh" in an interview and the people in Pittsburgh were so mad that Sienna actually had to make some kind of, like, hostage video apology with the mayor of Pittsburgh. Sure, it was publicity for the film, but I'm not sure it was GOOD publicity. But that was honestly what everything was like back then. Sienna was rude in an interview, and it gets blown up into a huge thing and suddenly no one is really talking about the film. As for Sienna relating to Britney Spears… it's crazy that Sienna's story was playing out in the exact same timeline as Britney's. And it was a f–ked up moment to be a famous blonde with personal drama. Last thing: Sienna didn't invent boho chic, she only popularized it, for the love of God. That was Goop-esque.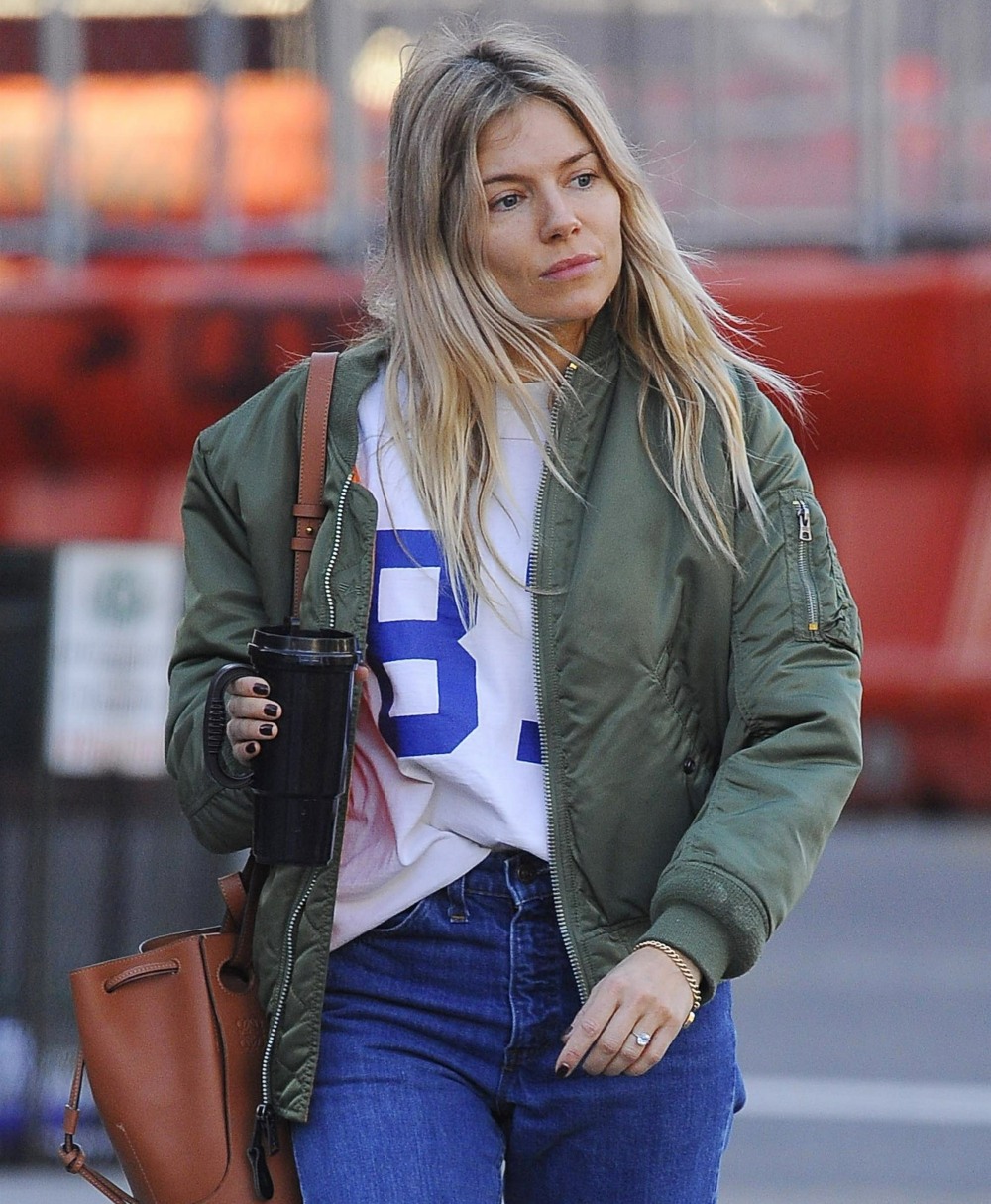 Photos courtesy of Backgrid.