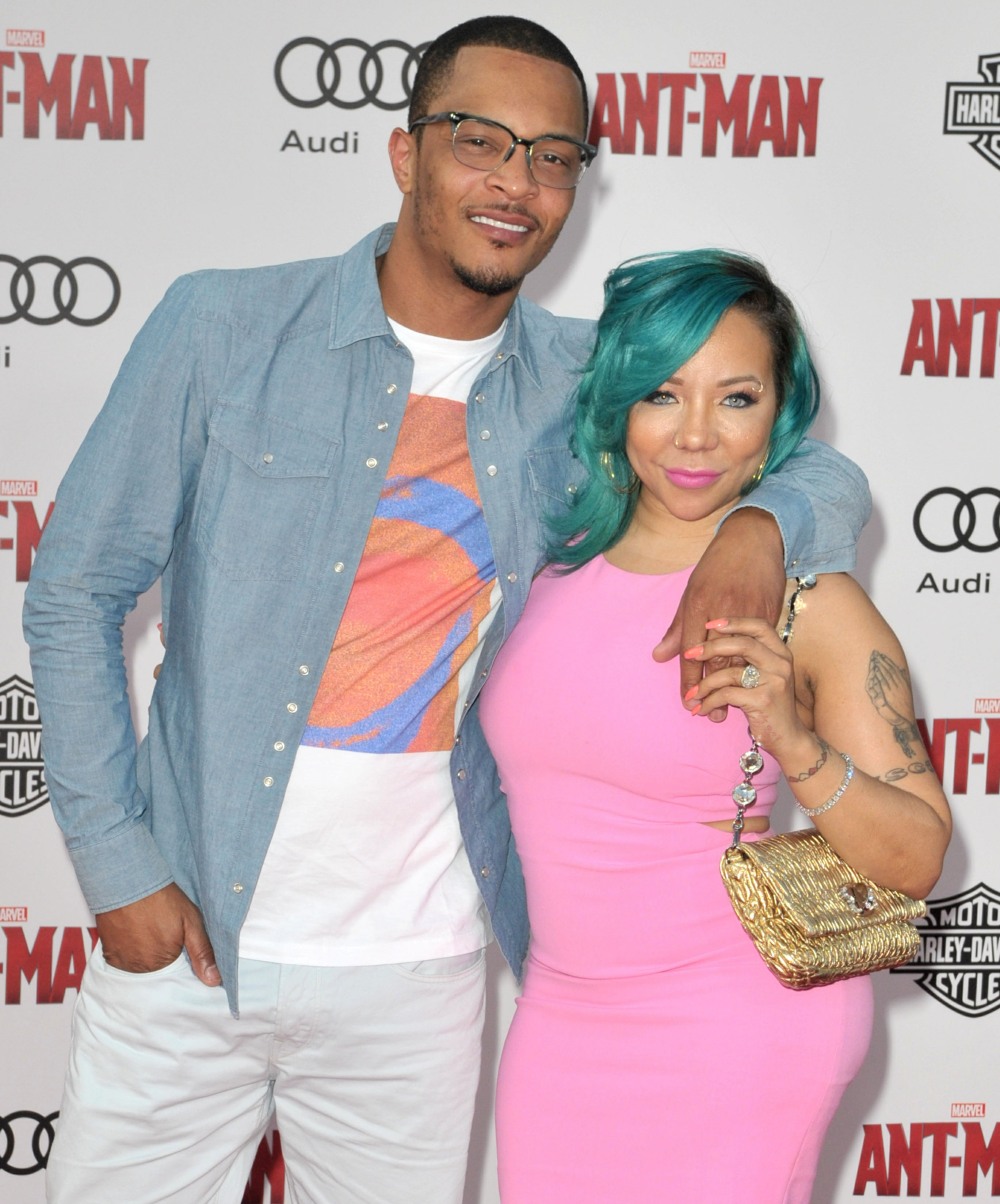 The last time we discussed anything having to do with rapper/actor T.I., it was in 2019. That was about the abhorrent, vile stories – from T.I.'s own mouth – about how he took his then-teenage daughter to the gynecologist every year to check to make sure his daughter was still a virgin. It was profoundly disgusting and I never wanted to cover anything having to do with T.I. again. Well, guess what? That sh-t was just the tip of the iceberg. Allegedly, T.I. and his wife Tiny (Tameka Harris) have been preying on and abusing women for a very long time?
A lawyer seeking criminal charges in a couple of states against rapper T.I. and his wife, Tiny, for alleged sexual abuse and assault against several women, detailed some of the allegations in a media video conference Monday morning. Attorney Tyrone A. Blackburn told reporters he requested authorities in California and Georgia open investigations on behalf of 11 total alleged victims of the couple (real names Clifford Joseph Harris Jr. and Tameka Dianne Harris). The alleged incidents span 2005 to 2018.

The allegations, as outlined by Blackburn, include sexual abuse, forced ingestion of illegal narcotics, kidnapping, false imprisonment, intimidation, assault and harassment. Calling the allegations "methodical, sadistic abuse," Blackburn shared some of the (unnamed) victims' graphic accusations, most of which revolved around being drugged and then sexually assaulted.

"They all have various reasons why they took so long to come out," Blackburn said of the timeline. "One of the reasons is that they did not think anyone would believe them."
There are several famous true-crime cases (in America and Europe) where a husband-and-wife partnership abused their victims together and they are always so f–king chilling. The warped psychology, the patterns and levels of abuse, and depravity of a husband-and-wife team egging each other on. Even though many people haven't been paying close attention to this unfolding story, it looks like the companies working with T.I. and Tiny have started to back away:
T.I. will not be returning for Marvel Studios' upcoming Ant-Man and the Wasp: Quantumania. The embattled rapper and actor is not a part of the cast, The Hollywood Reporter has learned, but it's unclear whether this is related to recent accusations of sexual abuse he is facing alongside his wife, musician Tiny.

On Monday, an attorney representing 11 alleged victims accused the couple of crimes including sexual abuse, forced ingestion of illegal narcotics, kidnapping, false imprisonment, intimidation, assault and harassment. The attorney, Tyrone A. Blackburn, is asking authorities in California and Georgia to open investigations. Through a lawyer, the couple strongly denied the accusations: "Clifford (T.I.) and Tameka Harris (Tiny) deny in the strongest possible terms these unsubstantiated and baseless allegations. We are confident that if these claims are thoroughly and fairly investigated, no charges will be forthcoming."

Elsewhere, VH1 halted production of the reality show T.I. & Tiny: Friends & Family Hustle last month in light of claims against the couple.
Yeah, I suspect Marvel was like "we're out." VH1 exited before Marvel! That's interesting. But clearly, more stuff is going to come out. It's going to be like Bill Cosby. Women will begin telling their stories to major outlets and hopefully some charges will start to happen.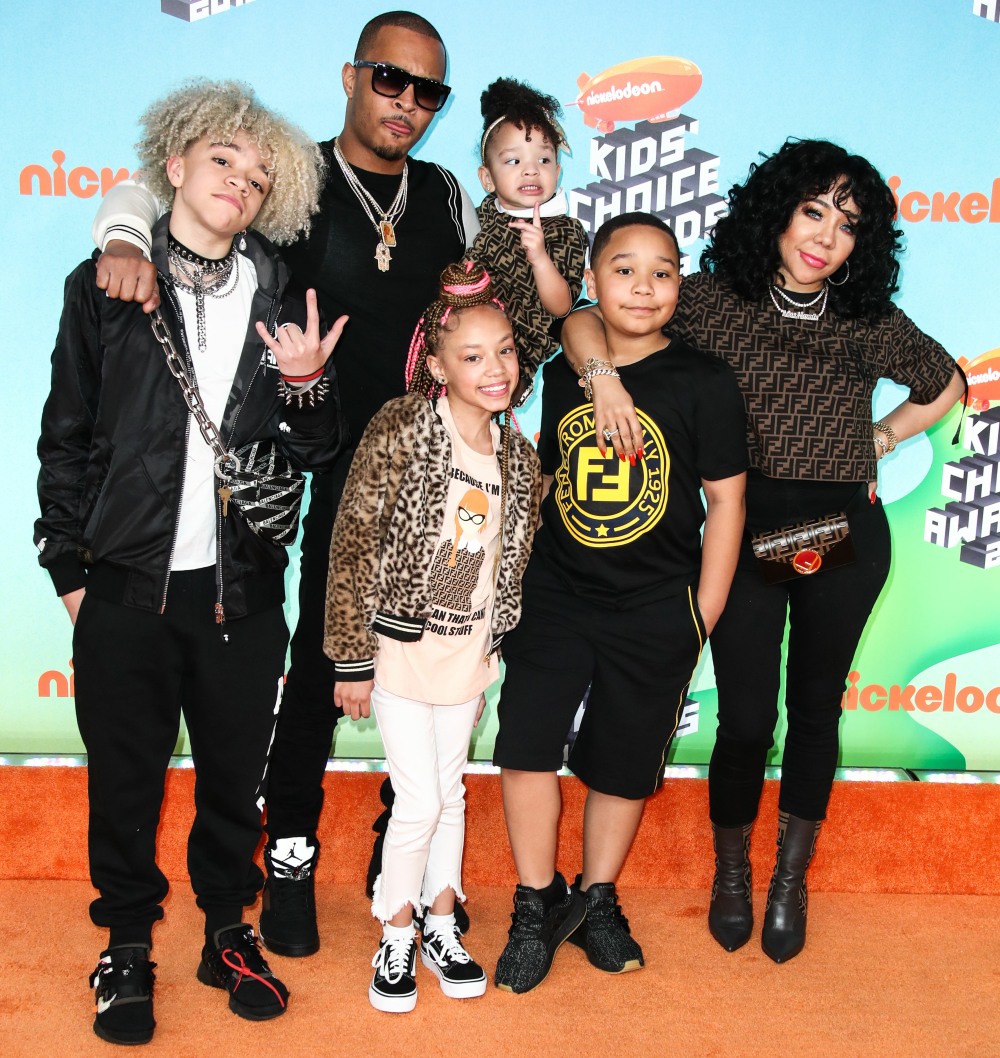 Photos courtesy of Avalon Red.