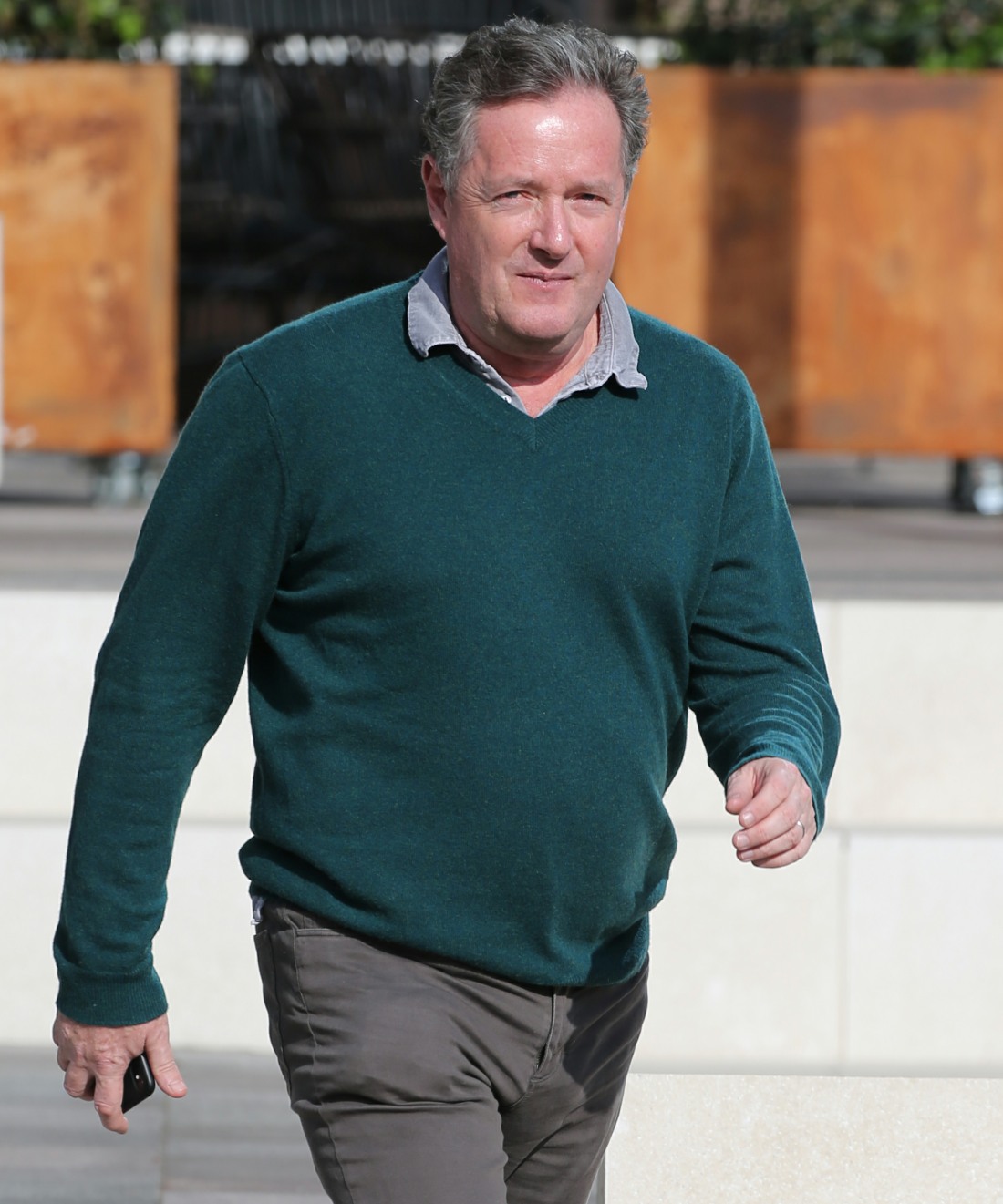 As we discussed, Piers Morgan walked off the Good Morning Britain set yesterday morning after TV presenter Alex Beresford (apparently he does the weather?!) called him out on his racist hate-obsession with the Duchess of Sussex. Piers went off the deep end about Meghan long ago, and his fanaticism and obsession with Meghan and everything around her came across as dangerous and psychotic. The Oprah interview predictably set him off on another round of hateful rants about Meghan, only this week, GMB producers have been scheduling guests who have no problem with calling him out. Then on Tuesday, it came to a dramatic head when Beresford called Piers out for "continuing to trash" Meghan just because she cut off contact with Piers years ago. Looks like that walking out thing was permanent: Piers has been kicked off GMB. Did he jump or was he pushed? Who honestly cares.
Piers Morgan has left ITV's Good Morning Britain following a row over comments he made about the Duchess of Sussex. It brings the controversial host's time on the breakfast show to an end after six years. ITV announced the decision after Ofcom said it was investigating his comments after receiving 41,000 complaints. On Monday's show, Morgan said he "didn't believe a word" the duchess had told Oprah Winfrey in an interview.

An ITV spokesperson said: "Following discussions with ITV, Piers Morgan has decided now is the time to leave Good Morning Britain. ITV has accepted this decision and has nothing further to add."

The channel confirmed to the BBC that his departure will take immediate effect but declined to say who would be replacing him on the sofa on Wednesday.

Morgan's departure followed an on-air clash with weather presenter Alex Beresford, who criticised his colleague on Tuesday for "continuing to trash" the duchess, prompting Morgan to walk off set. He returned within 10 minutes. Also on Tuesday, ITV chief executive Dame Carolyn McCall said she "completely believed what [the duchess] says", adding that ITV is "totally committed to" mental health.

Mental health charity Mind, which is a partner with ITV on its Britain Get Talking campaign, also criticised Morgan, saying it was "disappointed" by the presenter's comments.
I guess I don't really have any context for this as an American. Yes, there are Fox News hosts saying crazy stuff on their shows, and I'm sure there are ridiculous things being said on OANN and right-wing media outlets. But GMB is a centerpiece of ITV's morning programming, and it is so unbelievable to me that a network morning show would allow an anchor's completely one-sided, fanatical, unhinged on-air obsession against a woman of color to go UNCHECKED for so long. Sure, I'm glad Piers is gone. But it's mind-blowing to me that this is the first time he was seen as going "too far."
Good Morning Britain put the whole exchange on YouTube, and it's a lot longer than I thought it would be. God, I f–king hate the sound of Piers' voice. He starts screeching like a mad man literally as soon as someone calls him out in the slightest.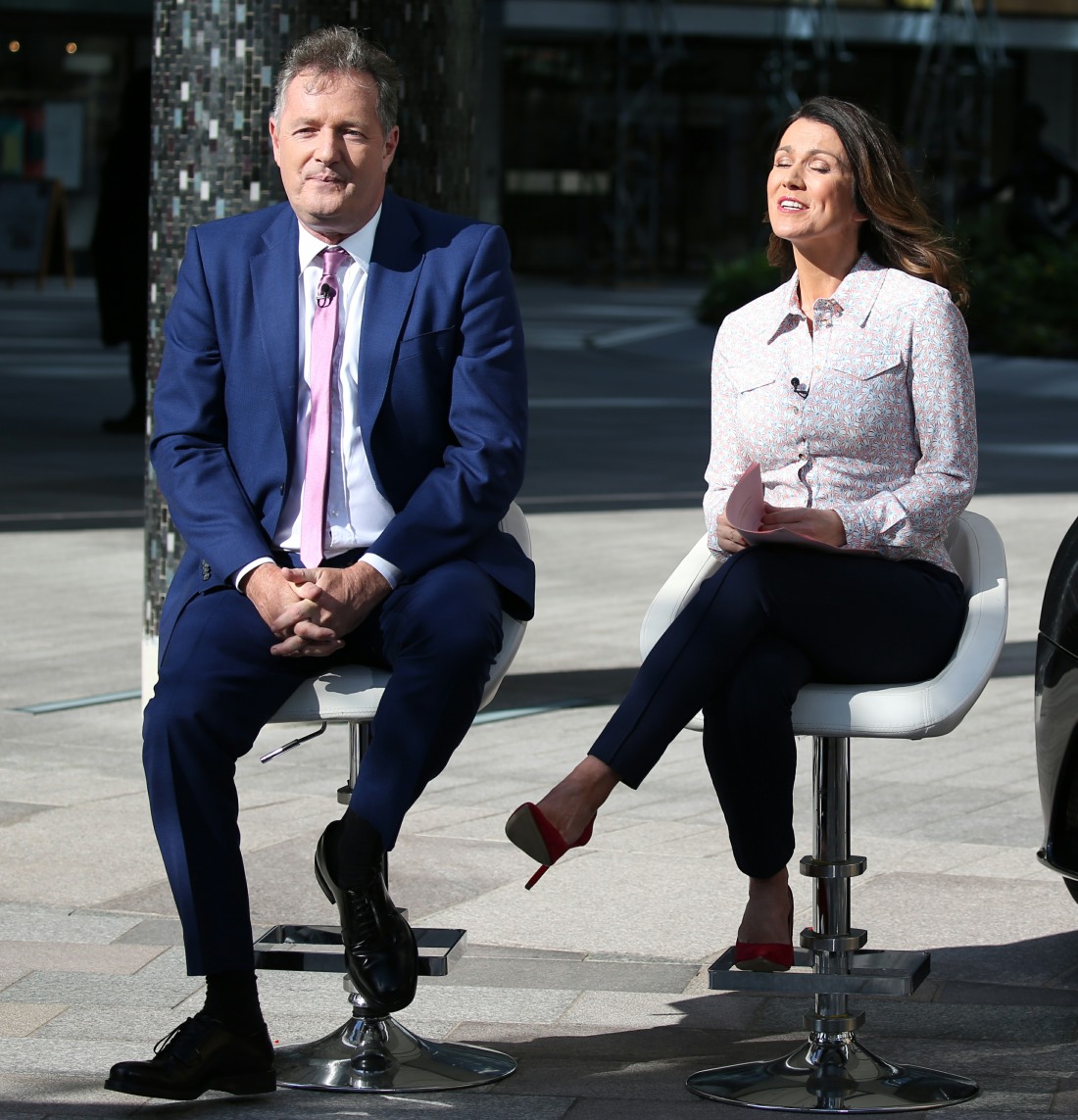 Photos courtesy of Avalon Red.