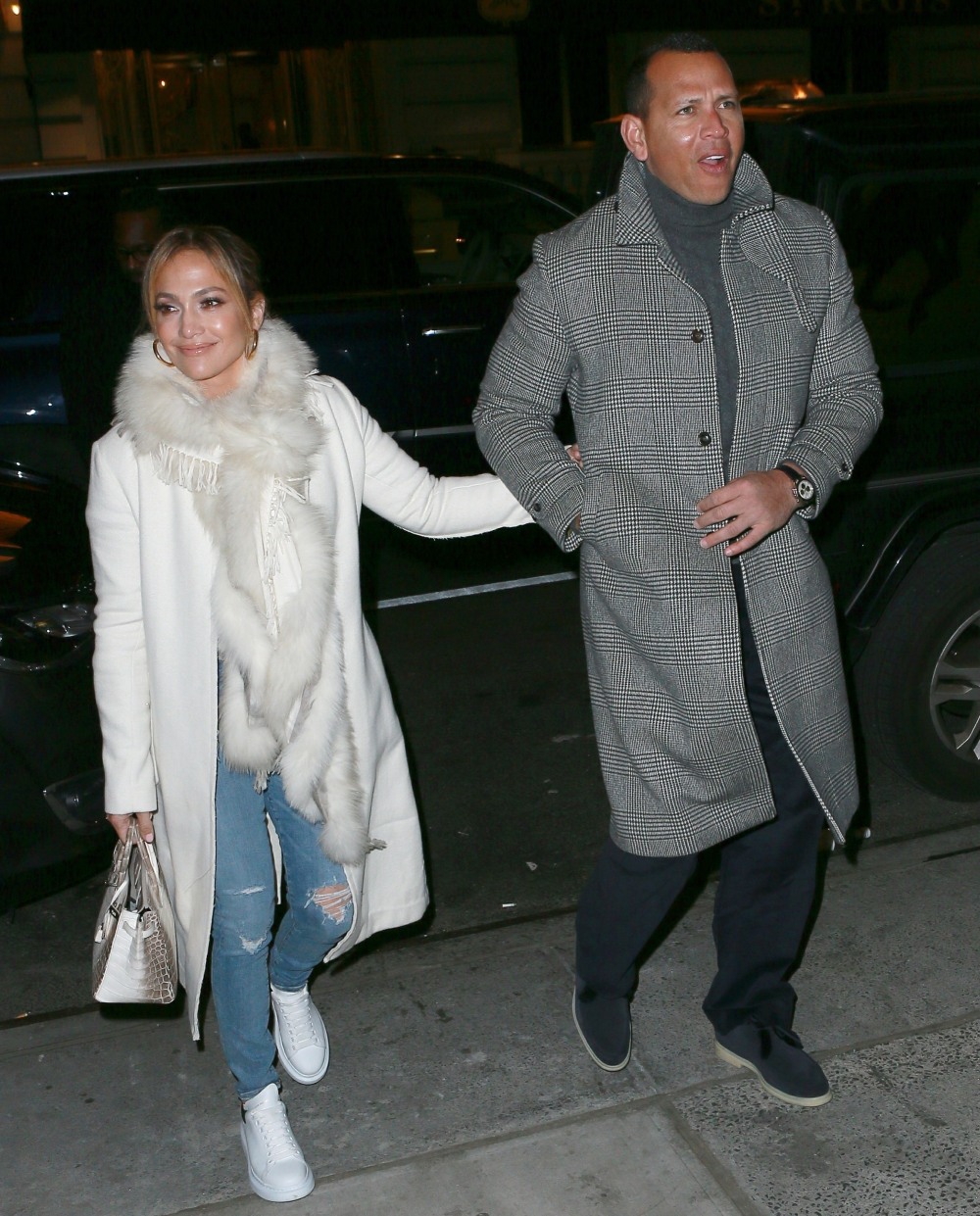 As we discussed, Jennifer Lopez and Alex Rodriguez are going through… something. Sources confirmed their split on Friday evening, but by Saturday morning, they were "back together" and issuing joint statements about how they were working through some sh-t. They've been together four years, and despite the near-constant rumors of Alex's philandering, they've always seemed to be on the same page about everything. They effortlessly blended their families. Everybody gets along. J-Rod has advertising contracts and business investments as a couple. They had already started to commingle finances and buy property together. My point is that if they do end up breaking up for-real, it will already feel like a "divorce" even though they are not married. So is that what they're working through? I don't know, but Page Six (the outlet which broke the split news on Friday) has a better timeline of just what happened:
Jennifer Lopez and Alex Rodriguez were up all night talking after Page Six's bombshell report that they broke up and by Saturday morning released a vague statement claiming they are "working through some things."

"All the reports are inaccurate. We are working through some things," the two claimed in a statement obtained by Page Six. The statement did not specifically acknowledge whether the mega-stars, collectively known as "J-Rod," are still a couple — or even still engaged.

"They are trying to work through things… but it's unclear if that means they are staying together," a source close to the couple said. It wasn't immediately clear what their all-night chin wag was about, but the power pair, who has a number of business interests together, have been figuring out how to divide their vast assets, sources have said. The two remain geographically apart. A source had told us on Friday of the pair: "He's now in Miami getting ready for baseball season, and she's filming her movie in the Dominican Republic."

An insider close to the stars added, "they have been separated, and they've been having issues that couples often have." The same source told us of the stunning report that the couple was splitting: "Could they have a change of heart? Page Six might be responsible for bringing them back together."

The two were having a difficult time in their relationship in the weeks that led up to the split, insiders said. "For the last two weeks they have not been together and the last few days they were not good," sources tell us. "They've been having some crazy issues."

A source further adds that 51-year-old Lopez has "recently been very upset on the set" of her latest film, "Shotgun Wedding," which is filming in the Dominican Republic. Rodriguez, meanwhile, has been home in Miami. Sources exclusively tell Page Six that Lopez and Rodriguez were preparing to tell their children about the split Friday afternoon after Page Six called for comment.

Meantime, the trouble in paradise came after rumors A-Rod had been FaceTiming with "Southern Charm" star Madison LeCroy. Sources close to the baseball legend shot down the rumors to The Post last month by saying, "He doesn't know this woman." LeCroy, however, admitted the couple have "spoken on the phone," but have "never met up" to Page Six. LeCroy did not comment when Page Six reached out to her on Friday.

Sources close to A-Rod and J.Lo are adamant that the LeCroy rumors did not cause the recent rift between the couple. A source told Page Six on Friday, "There were already problems, but Jennifer was really embarrassed by it."
Whew, a lot to unpack here. I think this is one of the most interesting parts: "They've been having some crazy issues" combined with "Lopez has 'recently been very upset on the set' of her latest film." My take is that his quiet philandering was one thing, but Jennifer found out about something BIG pretty recently, like in the past month, and she's been wrestling with whether or not to stick it out with Alex or just end it and untangle herself from his mess. And I do think it's about an affair on his part – this whole drama is not about finances or distance or even the pandemic. It's not a situation where "they were just getting on each other's nerves." This is a situation where he was banging someone else and she found out. That's the only thing that makes sense to me.
Also: I think we can safely say that the Shotgun Wedding movie is officially cursed, right? Jennifer's leading man was supposed to be Armie Hammer before he exited in a blaze of cannibalism and abuse. Now she finds out something major about A-Rod while she's working on the movie? CURSED!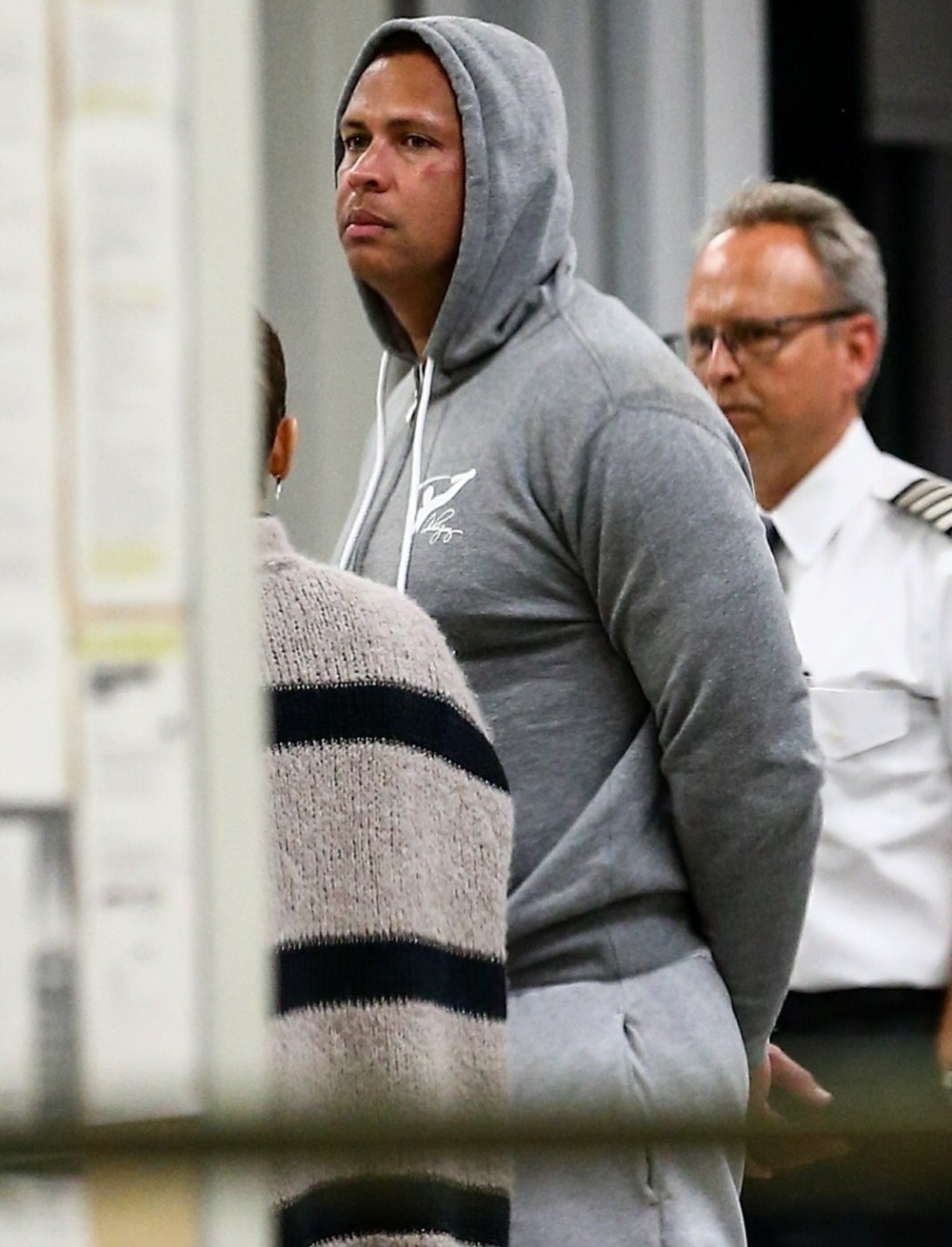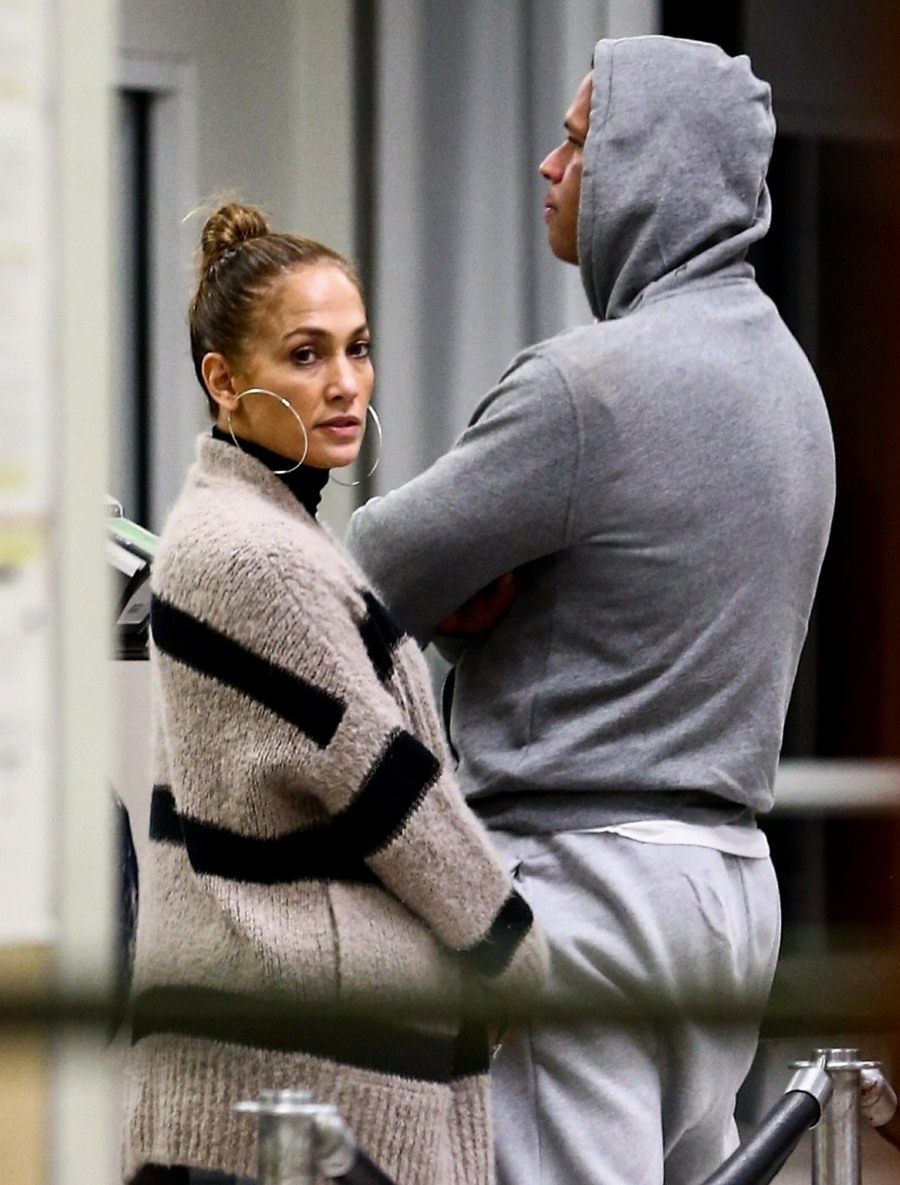 Photos courtesy of Backgrid.