Princess Eugenie gave birth on February 10. Everything around the birth happened at a pace Eugenie and Jack Brooksbank determined, meaning they posted photos on their own schedule, announced the name of August Philip Hawke on their own timeline, and now that August is more than a month old, there are absolutely ZERO demands for Eugenie to have a big, public christening or to "show us your baby." Which… is how it should be. Everything about Eugenie's pregnancy, delivery and the first months home with her baby was what should have happened with the Duchess of Sussex. Instead, salty white folks were screaming at Meghan on an hourly basis about everything having to do with her first pregnancy and Archie's birth.
I bring this up because even though no one was asking, Princess Eugenie posted a photo of Baby August Philip Hawke onto her own Instagram for Mother's Day. Unlike the stiff, obvious PR coming from some in the Windsor clan, you can tell that Eugenie is just enjoying her first weeks in relative seclusion with her baby. These photos were likely taken on the Windsor Castle complex, where Eugenie, Jack and August have been staying at Frogmore Cottage, which was paid for by the Duke and Duchess of Sussex. I love August's little bunny slippers!! The daffodils are gorgeous too. I wonder if, despite people saying the opposite, Fergie and Prince Andrew have been stopping by quite regularly to see their first grandchild.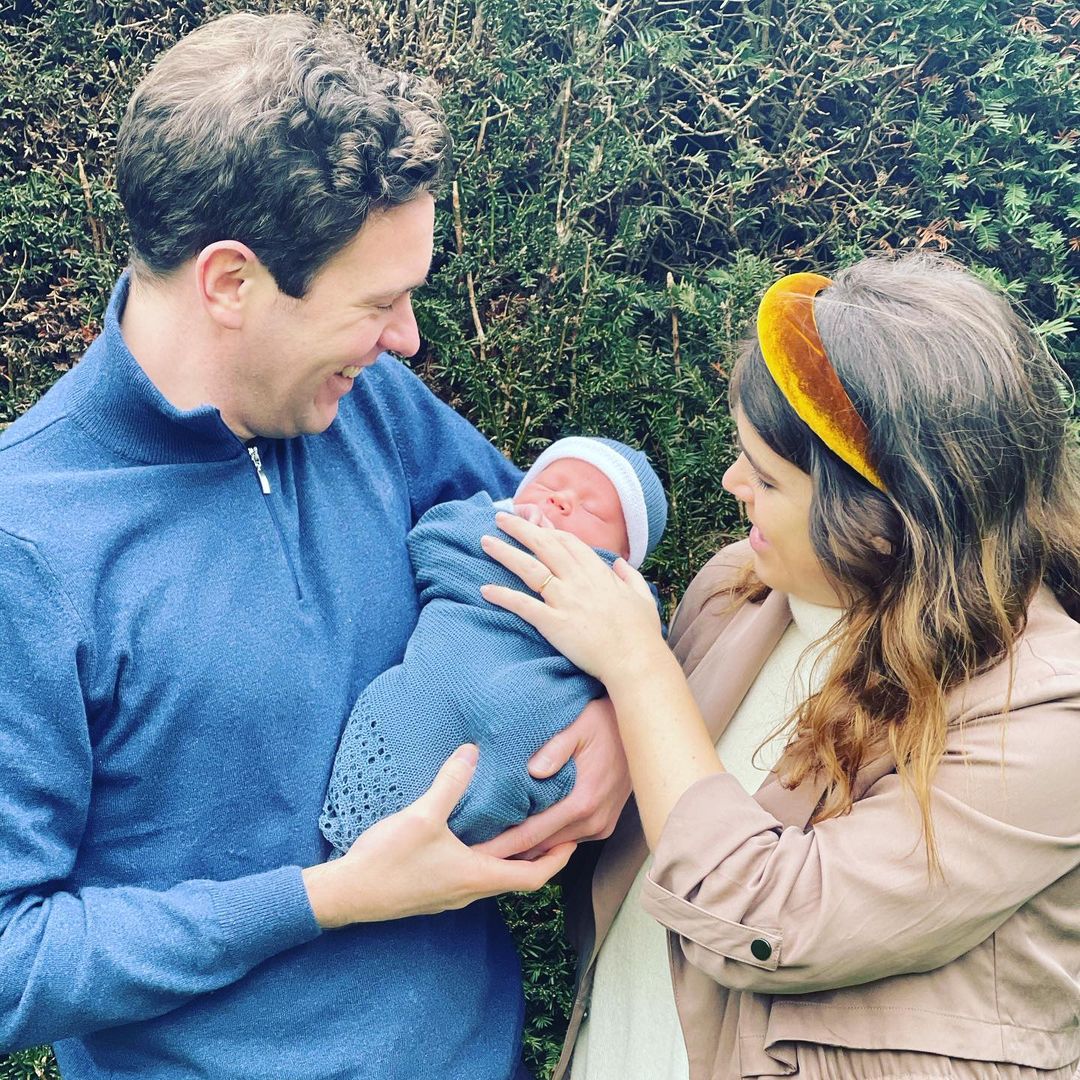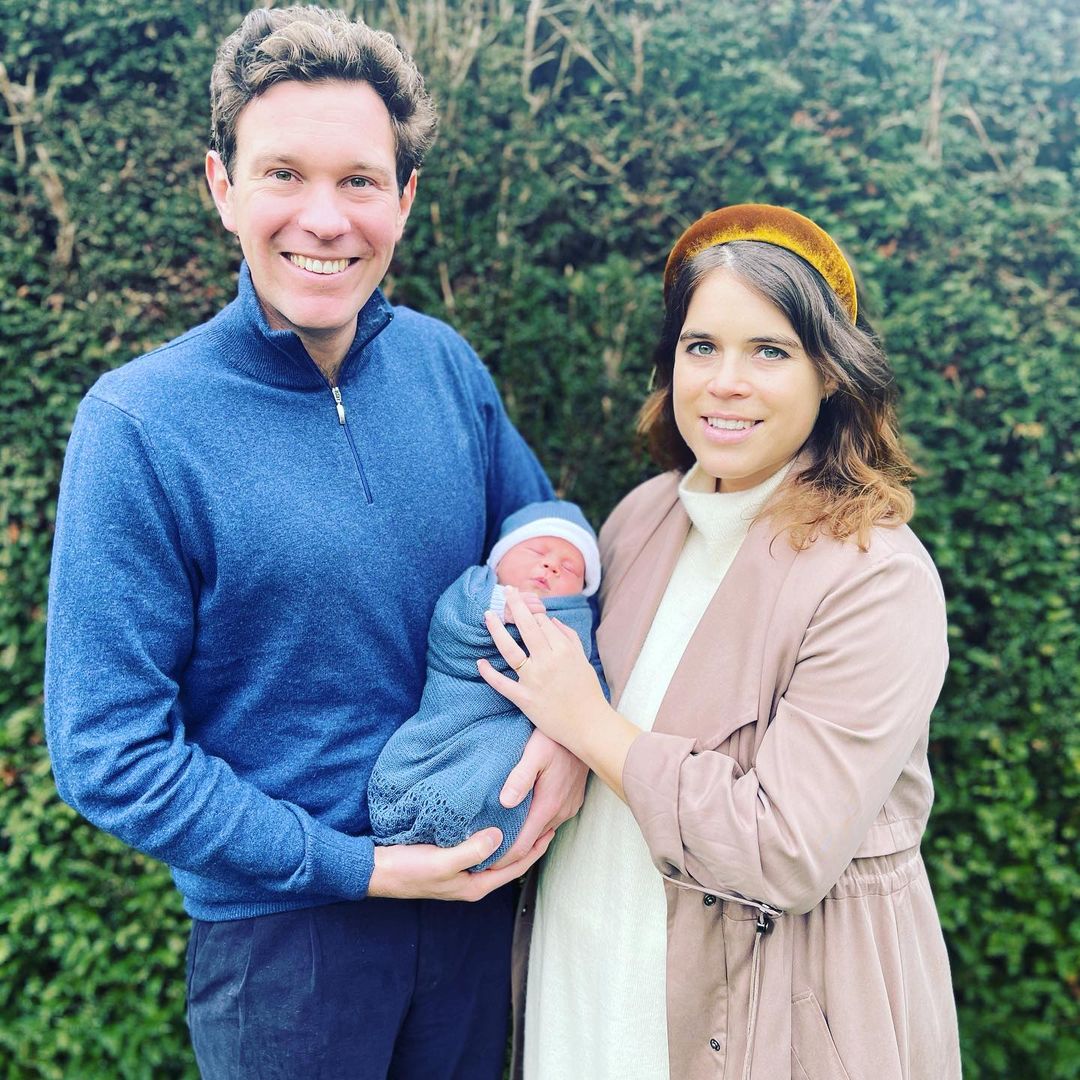 Photos courtesy of Eugenie's IG and Avalon Red.