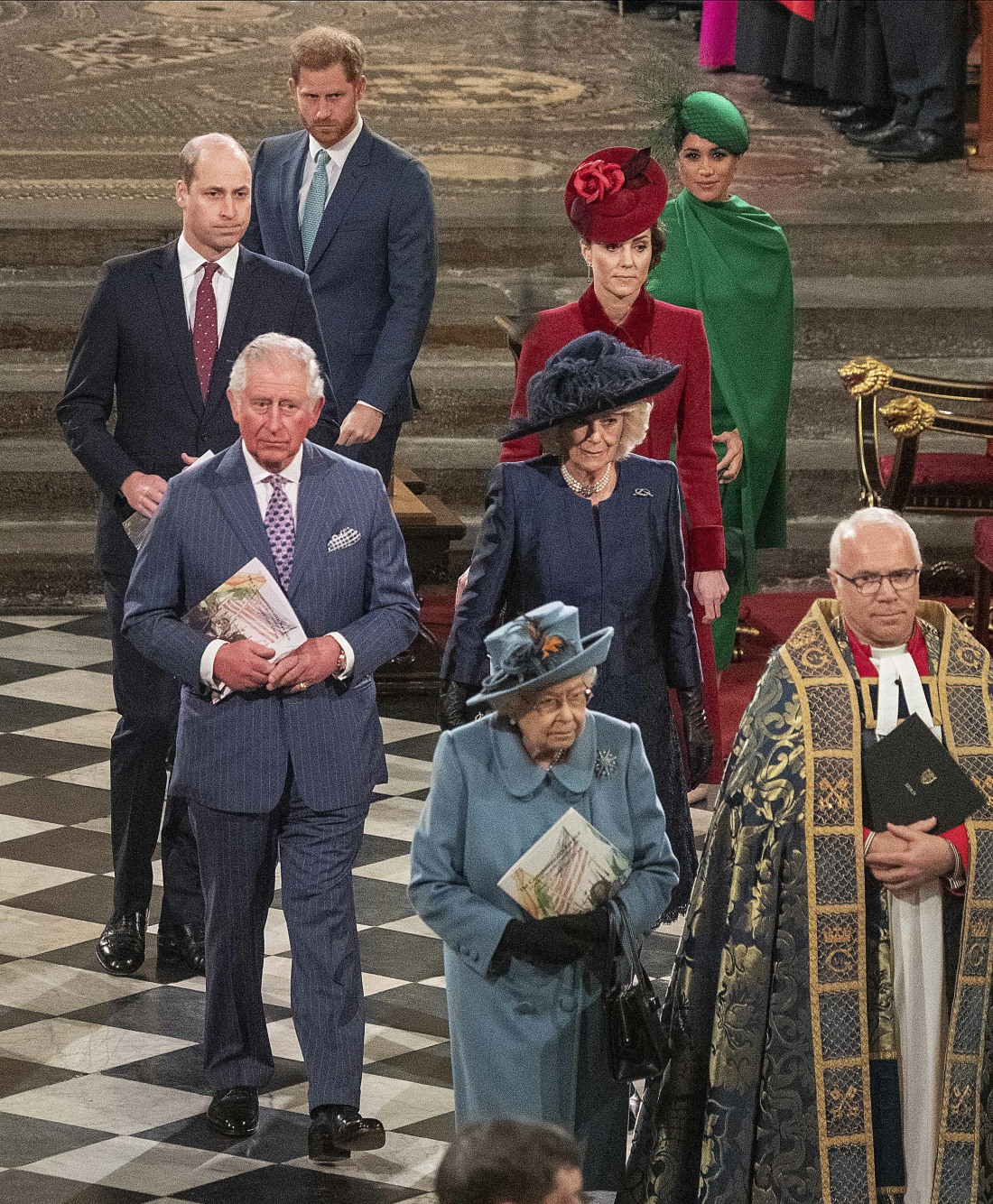 The way the Duke and Duchess of Sussex exposed – nay, ethered – the Windsor klan will be studied for years. Much like Princess Diana's famous Martin Bashir interview exposed the facade of the fairytale royal marriage, the Sussexes have exposed (in their own way) so much of the incompetence, racism and clownery of ALL of the palaces, all of the royal courts. I'm also curious about the fact that it feels like Harry insinuated that the Queen is no longer in charge, that Charles is the de facto regent, that his relationship with his grandmother is fine and it's only the people around her who do the real damage. With that in mind, Us Weekly has a story about how the Queen has been working nonstop to repair the damage in the wake of the Oprah interview.
A royal mess. Queen Elizabeth II has not stopped working to repair her family's name after Prince Harry and Meghan Markle's explosive tell-all interview. "She has barely had any time to herself since the interview and has been in constant crisis meetings," a source exclusively reveals in the new issue of Us Weekly.

While the monarch, 94, has not watched the March 7 special, according to the source, Buckingham Palace aides "thoroughly briefed" her on the claims that Harry, 36, and Meghan, 39, made about the royal family.

"The queen has always had a soft spot for Harry and looked out for him, so [she] is incredibly hurt and shocked that it has come to this," the source tells Us. "She's trying to be understanding and see things from Harry's perspective, but the allegations he and Meghan have made are hard for her to digest. The interview has wreaked havoc on the royal family."
"The allegations he and Meghan have made are hard for her to digest…" Eh. Again, I have my doubts about how much awareness Liz had pre-interview, and she doesn't seem particularly broken up about it post-interview. There were claims that she would assume the role of Sherlock Petty and speak to William and Charles about racism, but I actually think the story about hiring an outside law firm is the biggest signal that Liz wants all of this off her plate. She wants Charles and William to clean up their own mess and she actually does NOT want her grandson Harry to be smeared to kingdom come. But we'll see if she actually follows through on any of that.
Photos courtesy of Avalon Red, Backgrid and WENN.