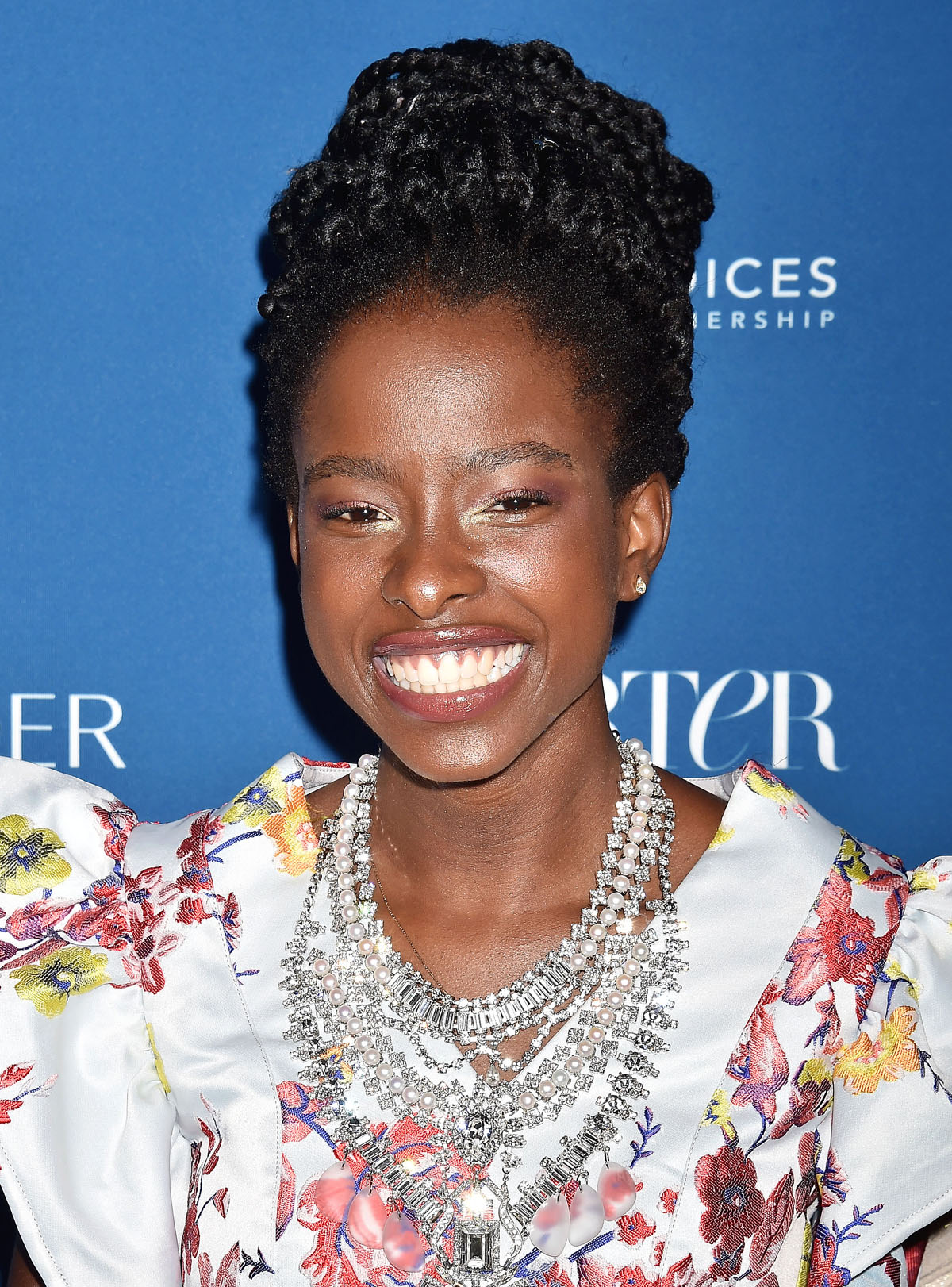 Amanda Gorman captured the imagination of a nation when she recited her poem, The Hill We Climb, at the 2021 Inauguration. Even Amanda's colorful outfit was poetic that day. Since January, Amanda has been recognized as a premier poet who is just "beginning" her career. She also recited an original poem for the Super Bowl (which was booked before the Inauguration). However, many of us did not know what Amanda had to overcome to get there. Amanda has a new interview with Oprah that airs today, Friday, March 26, on Apple TV+. Amanda told Oprah that being born prematurely caused her to develop an auditory processing disorder along with a speech impediment. Her ability to speak was delayed and she had trouble processing sounds such as "r" and "sh." Amanda said that the experience informs her poetry. Below are a few excerpts from the interview via People:
During the interview, Gorman, 23, opens up about being diagnosed with an auditory processing disorder and speech impediment as a child and explains how it shaped her life.

"I was born early, along with my twin, and a lot of times, for infants, that can lead to learning delays," she tells Winfrey in the above Apple TV+ clip provided to PEOPLE. "One of my delays was in speech and speech pronunciation, and also the auditory processing issue just means I really struggle as an auditory learner."

Gorman says she experienced difficulty learning certain sounds, such as "sh" or "r" — both ones that her peers had already mastered.

"Specifically 'r' because it is one of the most complex letters in the English alphabet," she notes. "That was something that I would struggle with until probably 20 years of age."

"When you have a last name like Gorman, when you are writing poetry — all of the things that constitute my identity — when you go to a school like Harvard, which has two [of the letter r] in it, it leads to all these kinds of roadblocks," she continues.

Despite facing those challenges, Gorman says she doesn't view them as a "weakness or disability," but rather "one of my greatest strengths."

"I'm really grateful for that experience because it informs my poetry," she tells Winfrey. "I think it made me all that much stronger of a writer when you have to teach yourself how to say words from scratch. When you are learning through poetry how to speak English, it lends to a great understanding of sound, of pitch, of pronunciation, so I think of my speech impediment not as a weakness or a disability, but as one of my greatest strengths."
Watching Amanda's rise these last three months has been such a hopeful reminder of the power of Gen Z. I am excited to see Amanda getting opportunities to share poetry with the world and inspiring a whole new generation to embrace poetry as art. Just like President Biden, her openness about her speech impediment and auditory processing disorder will help so many people and children struggling with similar issues.
Amanda's story about how she struggled to pronounce the letter 'r' touched me. As a particularly loquacious child, I couldn't shut up. I suffered from ADHD growing up and struggled with concentration and hyperactivity. However, it often worked in my favor because I tended to be ahead of my age group. I would devour books and new information to feed my boredom (read: lack of concentration). On a side note, I am also selfishly excited to see Oprah return to her interviewing roots. Oprah is a damn master and seeing her interview Meghan and Harry earlier this month rekindled my desire to watch her at work.
I definitely see Amanda as this generation's Maya Angelou and Toni Morrison and am sure she will continue to improve on her skills. Congratulations to Amanda on her interview with Oprah. Seeing all of these powerful BIWOC sharing their stories on such a global scale has been the highlight of my 2021 thus far.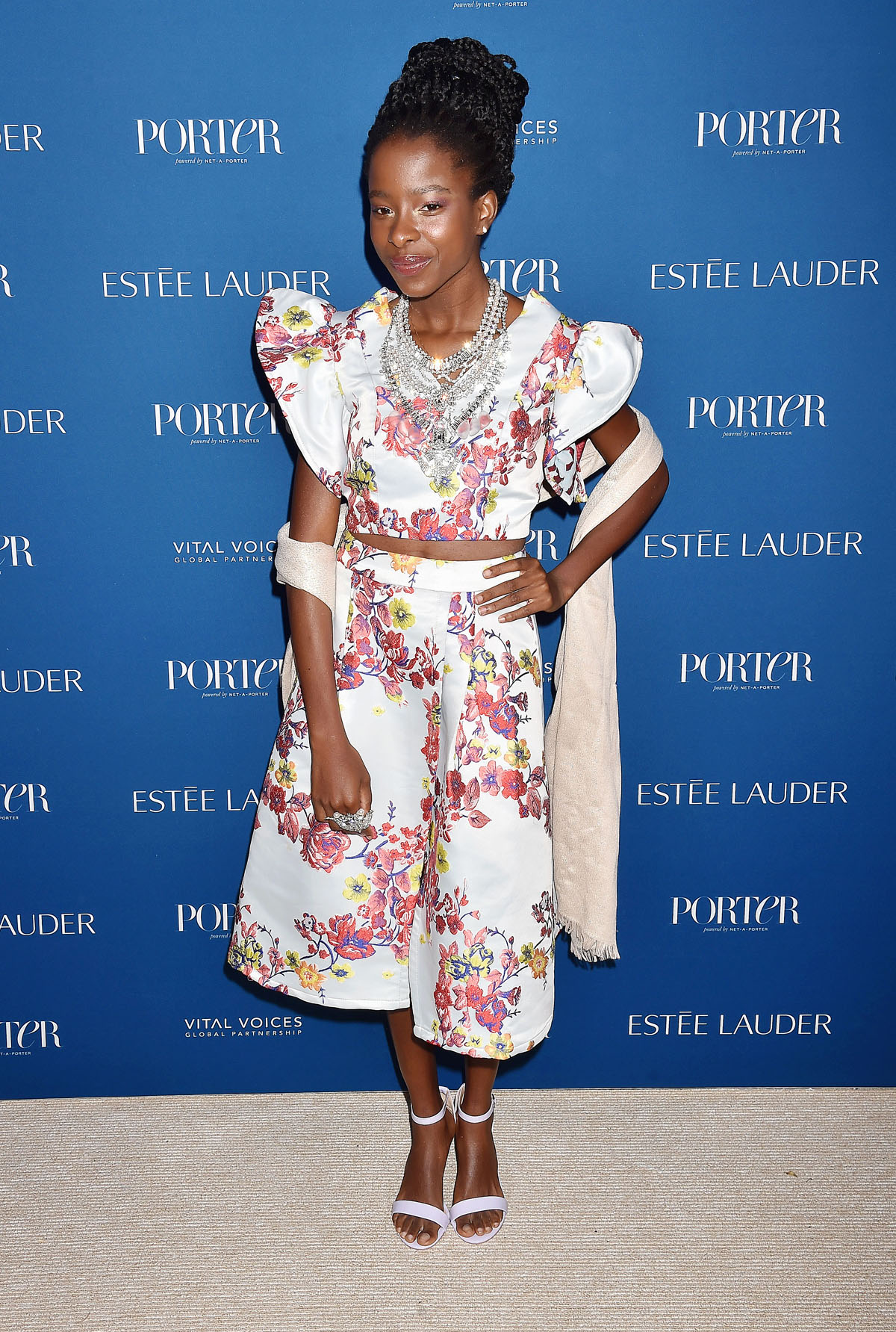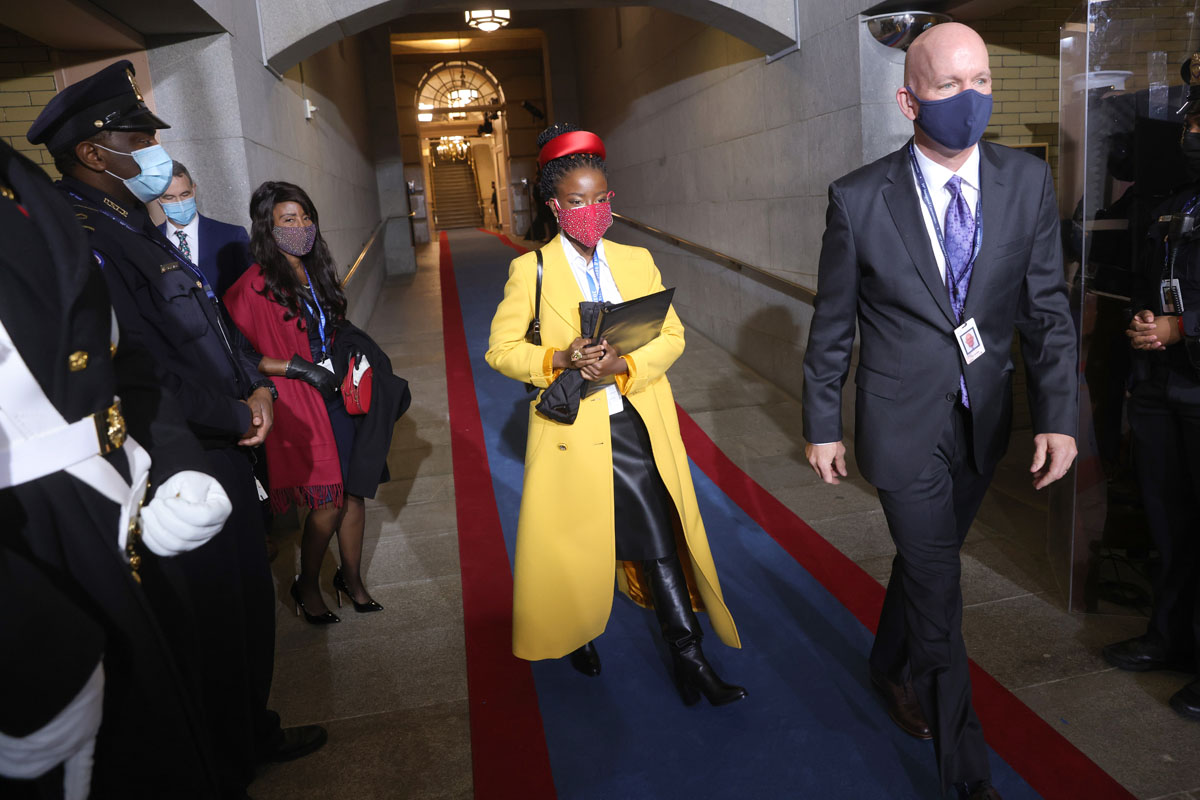 photos credit: Avalon.red. Photos of Amanda in the floral dress are from 2018.