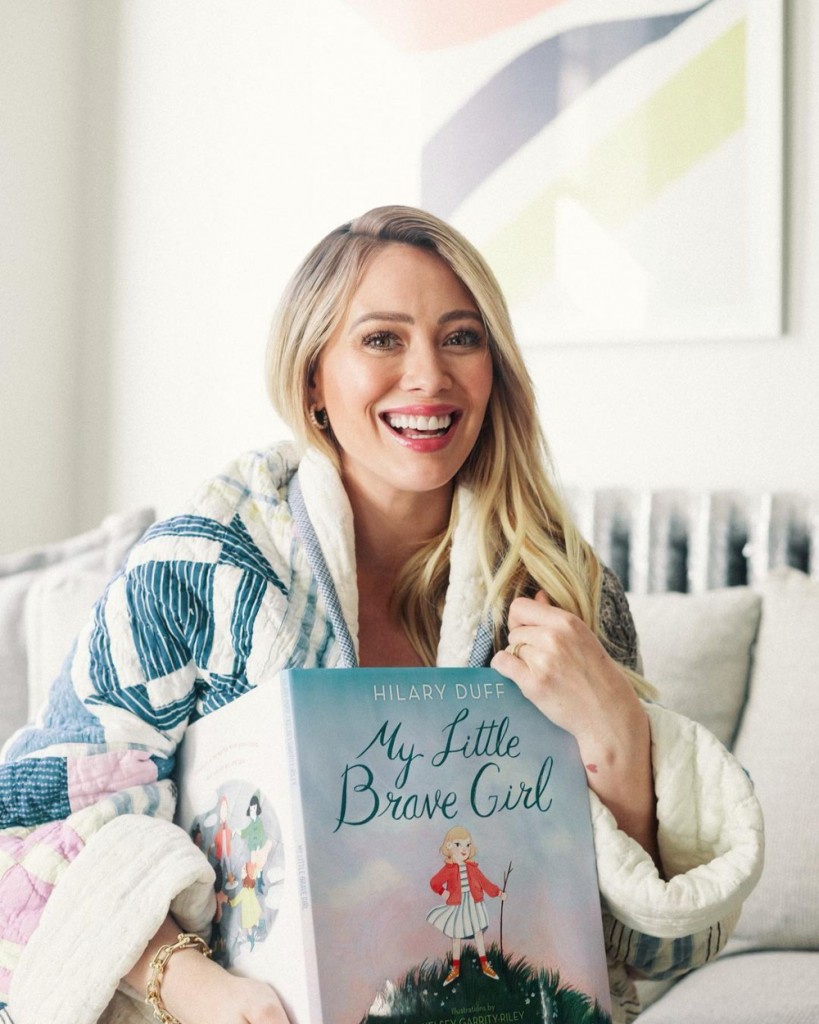 I mentioned in the Ashely Tisdale post that my pregnancy tracker was on the fritz during lockdown and I couldn't tell how long anyone had been pregnant. Hilary Duff was another one that seemed like she'd been pregnant an eternity. Hilary and husband Matthew Korma announced in October that they were expecting. She has two kids, son Luca Cruz, nine, with ex Mike Comrie, and daughter Banks Violet, two, with Matthew. On Sunday, Hilary post a photo of the family gathered around the birthing pool, welcoming their latest family member, Mae James Bair:
I love the name Mae, it's one of my daughter's nicknames because those are her initials. Maybe James is a family name. Bair is Matthew's last name while Koma is his professional name.
It looks like the birth went smoothly and everyone is healthy, so that's wonderful. Hilary gave a big shout out to her birthing team, they're shown below from her IG stories. Her pregnancy seemed mostly uneventful as well, with the exception of pregnancy sciatica, which is when the sciatic nerve is irritated by the weight of the baby, and something called "lightning crotch". Hilary's midwife said lightning crotch is "no big thing" but I'm certainly glad I avoided it. The condition is when the baby's lowering, getting ready to pop out, the mom get sharp pains to her vagina. Fortunately, the jolts of pain leave as fast as they come so – that's good?
Hilary and Matthew chose not to find out the sex of the baby with this pregnancy. At the time, they said that 1) it was a way to make this pregnancy special and set it apart from her other ones and 2) given the pandemic, it didn't feel appropriate to have a gender reveal party. Pro tip: it is possible to find out the sex without a party. My big reveal was a doctor pointing to a monitor and saying, "It looks like a boy." Interestingly, the pandemic did not prevent Hilary from having a third baby shower. Technically, the shower was thrown for her. Hilary made sure to mention that everyone had been tested prior, even after Hilary claimed to get an eye infection from getting COVID tests (which isn't possible) and the attendees wore masks for what looks like half the event.
Even without knowing the sex of the baby, Luca had hoped for a baby brother, which inspired Hilary to dye her hair blue in February. But Hilary said she never had a sense whether she was having a boy or girl. But now we know, it's a little girl and her name is Mae. And everyone in her family is mad about her, as they should be. Congratulations to the Koma/Bair Duff Comrie family!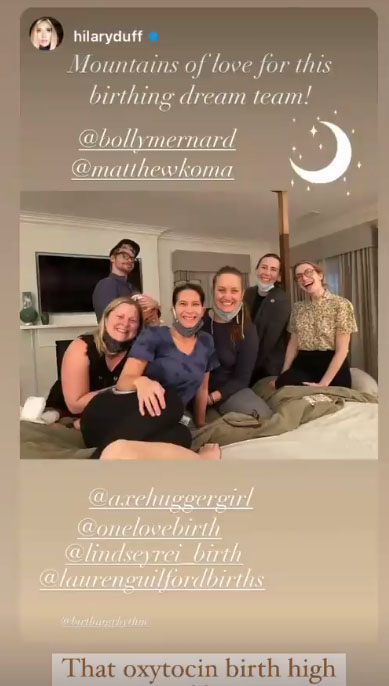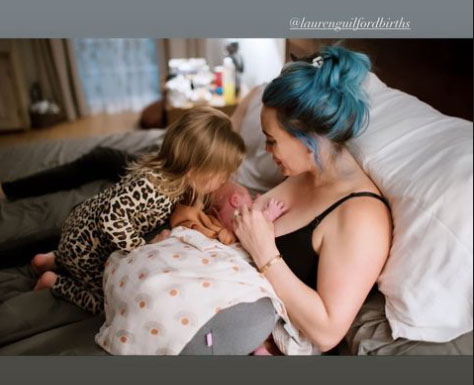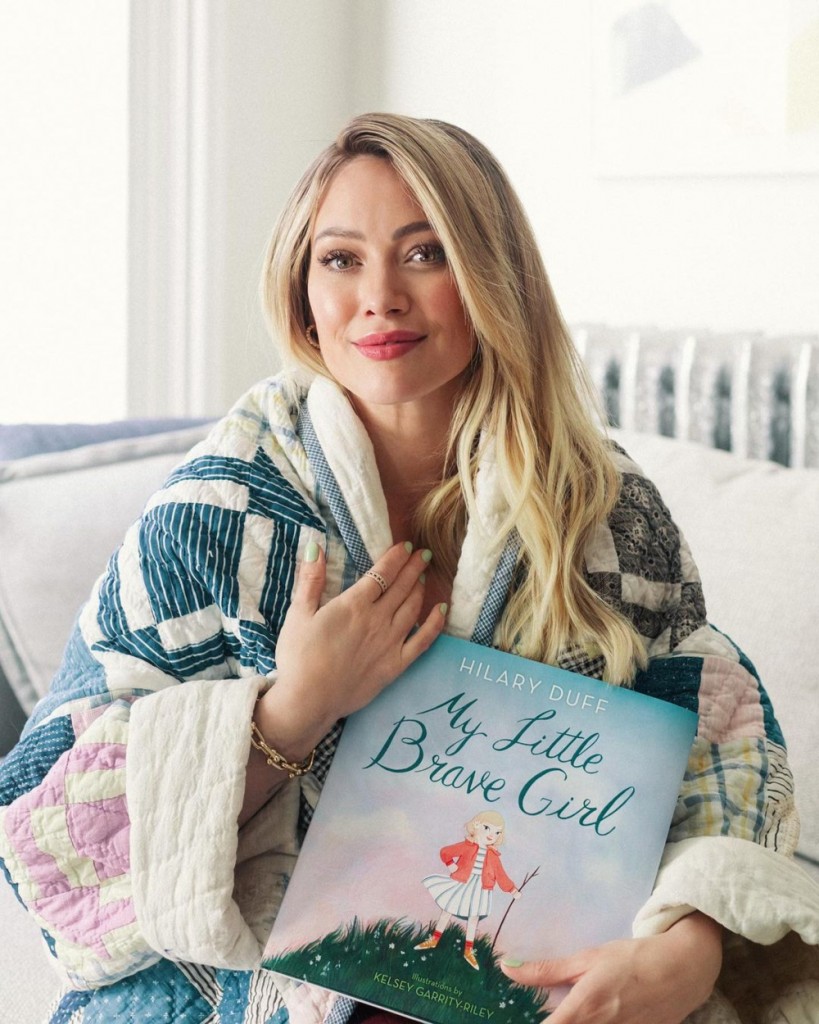 Photo credit: Instagram